Aquaman Actress Amber Heard is not having any peace after the brawl with ex-husband Johnny Depp concluded. As the lengthy legal brawl unfolds in front of the public, there is more to add to the story.  Evan Rachel Wood was one of the few supporters that stood with Amber Heard, as proven by a few reports. The Westworld actress voiced her support for the Aquaman actress Amber Heard following the social media backlash that Amber Heard received during the trial and after it. 
Read More, 'She Killed It': Internet Calls Evan Rachel Wood 'Master Mimicrist' For Nailing Madonna Impression in Jimmy Fallon Show
Evan Rachel Wood withdrawing her support from Amber Heard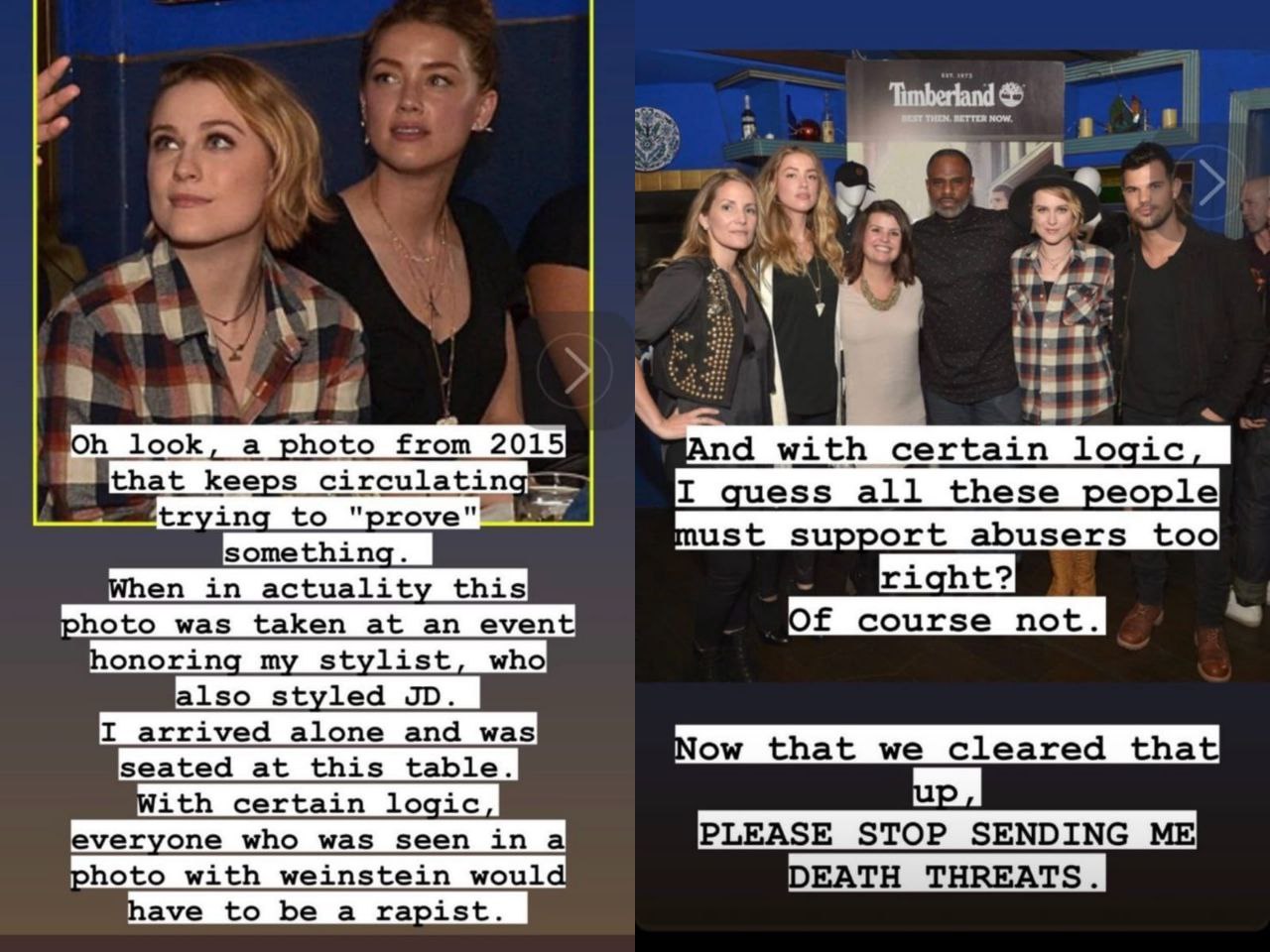 Since friendship is a myth in the industry, Evan Rachel Wood disassociated herself with Amber Heard and shared a photo from an event where the Aquaman actress was present on her story on Instagram. She shared a photo that was circulating and revealed her opinions. She said, "Oh look a photo from 2015 that keeps circulating trying to 'prove' something,". She later also revealed, "this photo was taken at an event honouring my stylist, who also styled JD," 
The Westworld actress concluded by saying. "With certain logic, everyone who was seen in a photo with Weinstein would have to be a r*pist."
Fans backlash to the remark made by Evan Rachel Wood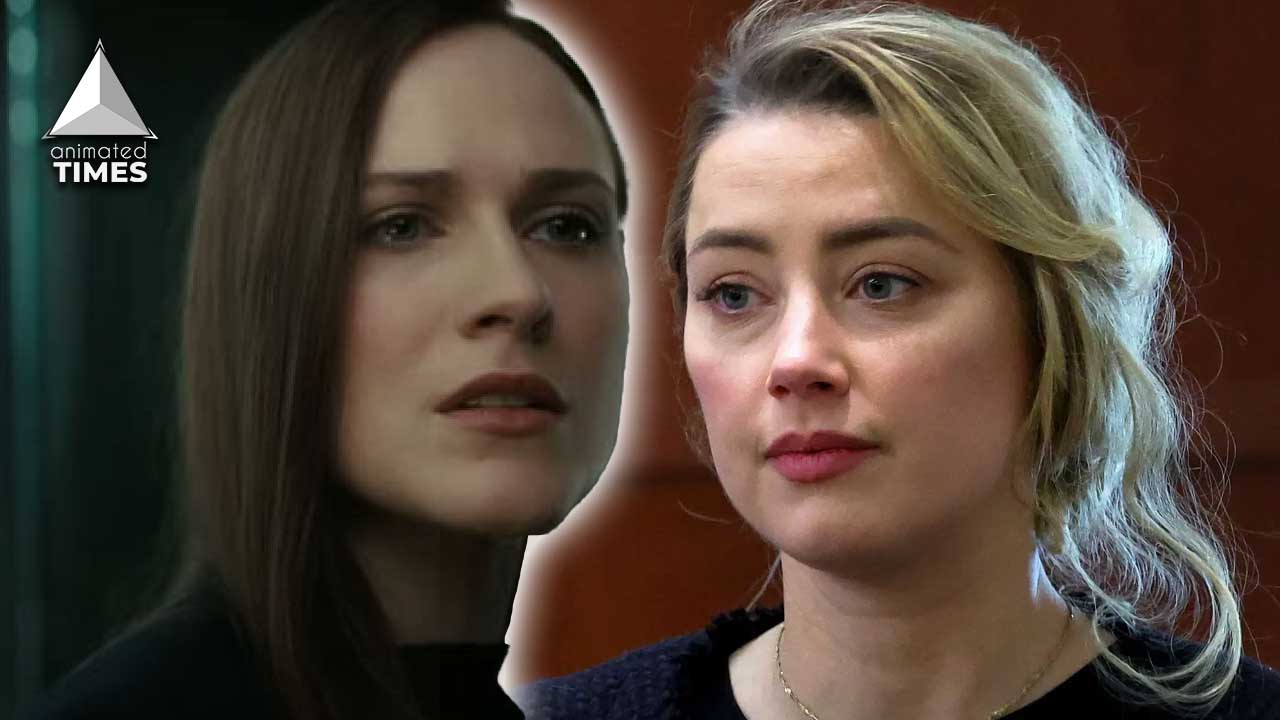 Netizens think Evan Rachel Wood's remarks for the Aquaman actress Amber Heard were too much as the latter compared the actor to 'r*pist' Harvey Weinstein. As netizens talk about what Wood said, many are now supporting Amber Heard after a report came out that the actress faced organized hate on social media from Johnny Depp supporters. 
Another high profile celebrity legal brawl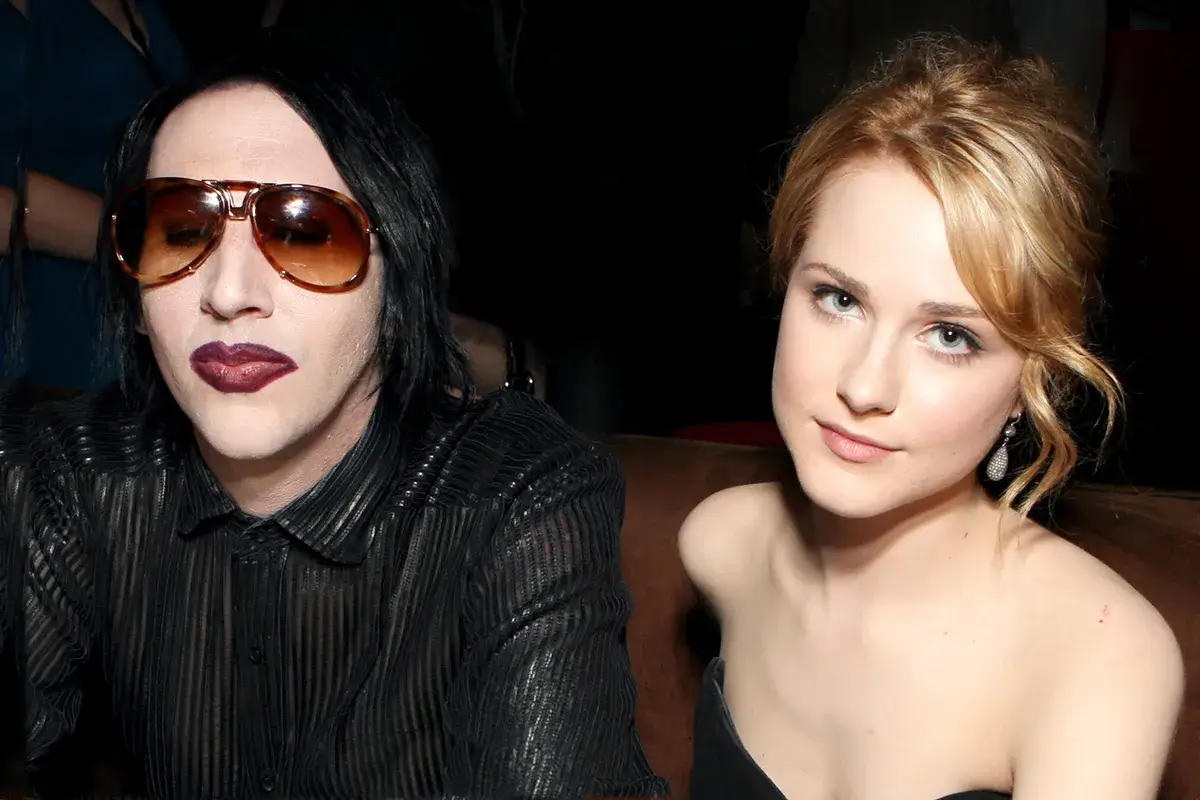 The Westworld actress is being sued for defamation by her ex-fiance, Marilyn Manson after she alleged that she was subjected to domestic abuse during their relationship. It was also reported that a few pro-Depp trolls are beginning to turn on for defaming Wood leading to another high-profile woman making accusations against a high-profile male celebrity.
Also read, 'I Don't Take It Personally': Amber Heard Holds No Grudge Against the Jury for All the 'Hate and Vitriol'
Amber Heard's Aquaman and The Lost Kingdom starring Jason Momoa is set to release on March 17, 2023
Source: Instagram
Thanks for your feedback!