It's set in stone, Rihanna would be performing during the Super Bowl Halftime Show in February 2023. The Barbadian singer took to Instagram to share a cryptic post, a picture of her hand holding up a football to hint at the possibility. Roc Nation confirmed the speculations by sharing the same image while tagging both Rihanna and NFL, with the caption, "Let's GO #SBLVII".
While everyone is psyched about Rihanna's Super Bowl performance, Dr. Dre who performed at the last Super Bown Halftime Show, had some words of wisdom for the Diamonds singer.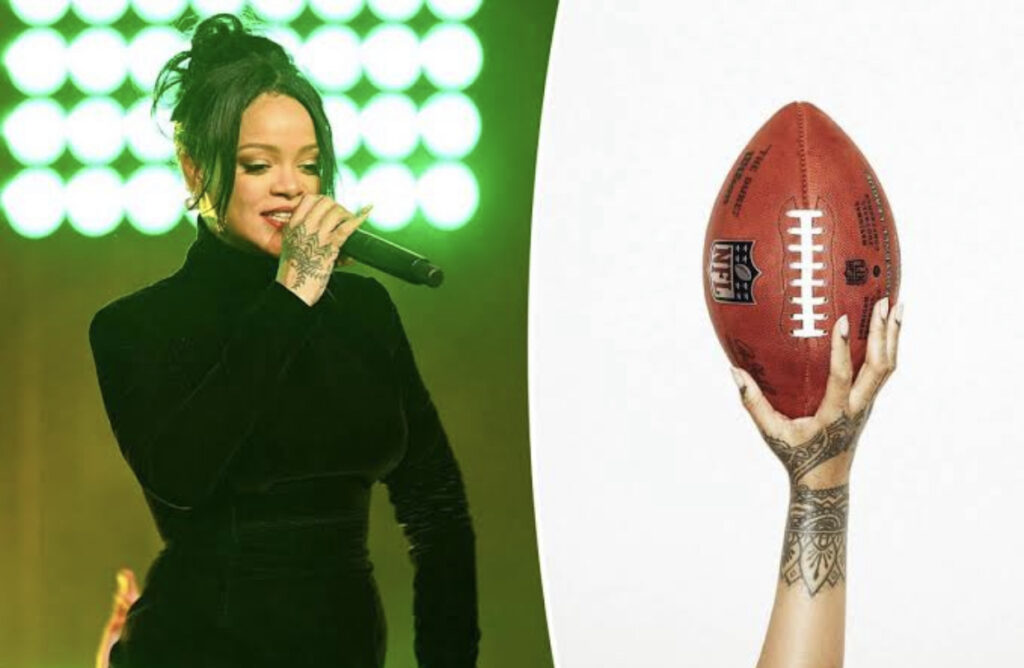 This Halftime show, sponsored by Fenty?
Ever since news of
Rihanna
performing at the halftime show became public, fans couldn't help but highlight her hiatus from music and laser focus on her brand, Fenty, which made her a billionaire.
rihanna gunna go on stage and explain all the new fenti products coming

— H (@RockCandyH) September 25, 2022
https://twitter.com/othmannshady/status/1574122700901154821
Rihanna ISTG IF YOU SIT THERE PROMOTING YOUR FENTI BEAUTY IM GONNA KMS pic.twitter.com/bcNVsJ9Y9V

— Idkvich (@idkvich) September 25, 2022
Rihanna is going to do an unboxing of her upcoming Fenti collection at the Super Bowl. Stay tuned.

— Al (@alongabriel) September 26, 2022
Rihanna dont give a fuck about perfoming, she just wanna promote the new Fenti line

— lorik 🧍🏽 (@viitlorik) September 26, 2022
Amidst a world of trolling, Dr. Dre came forth with honest words remembering Rihanna for the musical legend she used to be and still is.
Also Read: "Cometh the stage, Cometh the Queen": Rihanna In Talks To Headline The Super Bowl Halftime Show After Taylor Swift Bows Out
Dr. Dre only got good words for Rihanna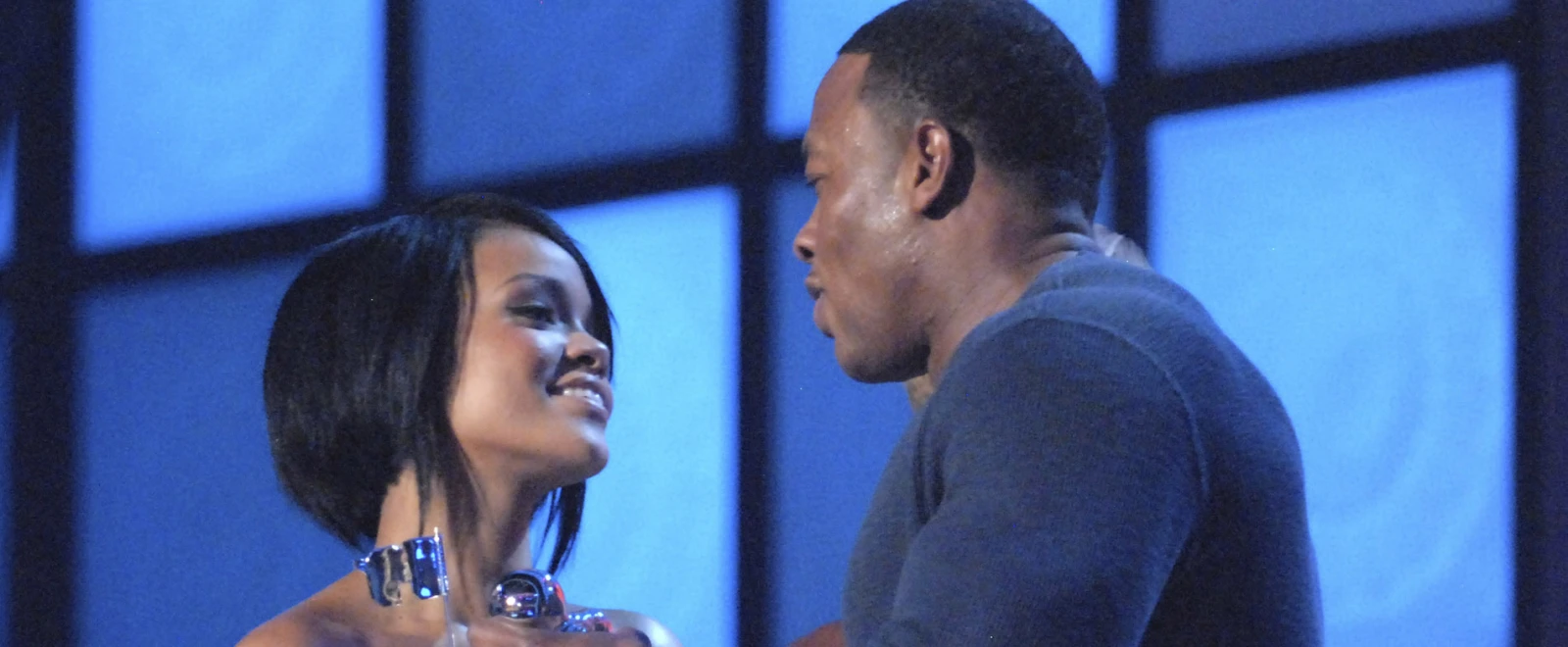 Dr. Dre was recently interviewing with Ebro Darden on Apple Music 1 Sunday. The Still D.R.E. singer shared how he had just found out about Rihanna performing in the Halftime show next year. He confessed that he was a "superfan" and that he "can't wait to see what she's going to do." He said,
"I just like her and what she does, and her get down, and how she approaches her artistry and the whole nine. It's fantastic. She has the opportunity to really blow us away. I know we set the bar extremely high."
On being asked what advice he would impart to the 34-year-old singer, Dr. Dre said without mincing his words, "Put the right people around you and have fun. That's basically what it is, making sure you have the right creative people around you. She might want to look into some of the people that we used to do our show."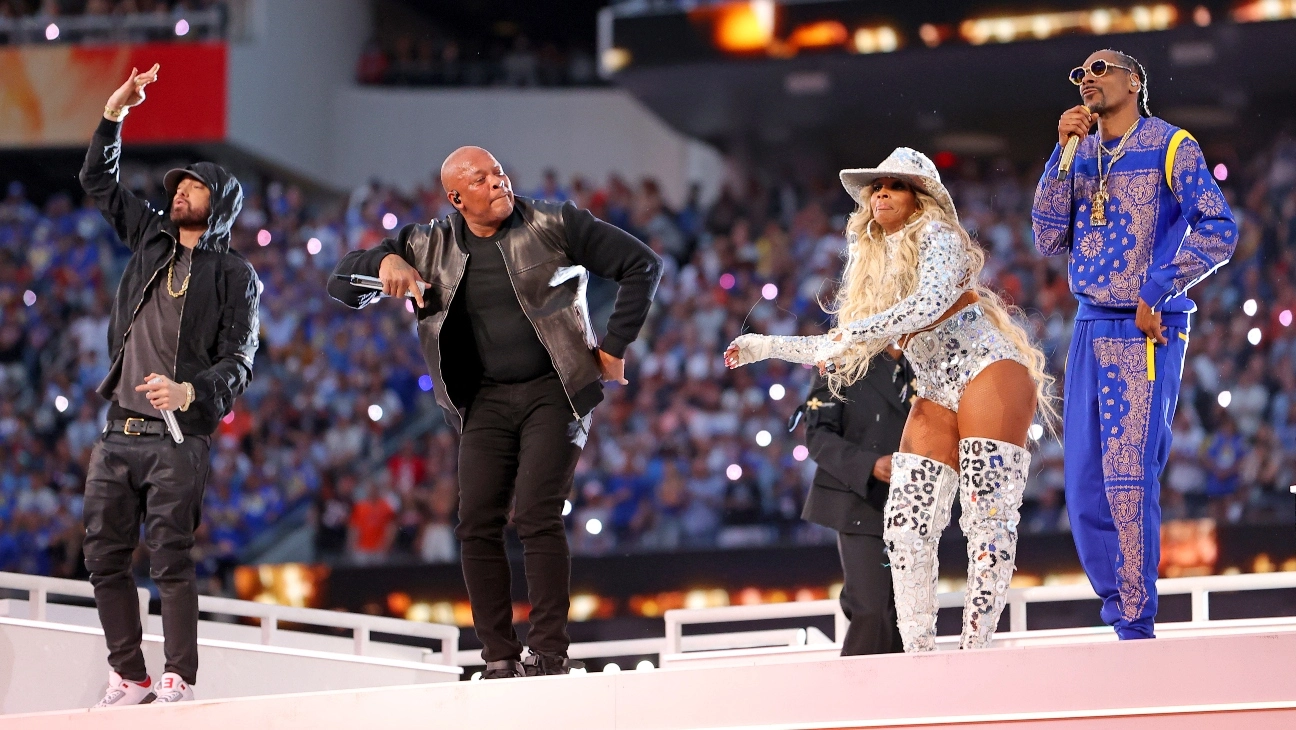 Also Read: Kendall Jenner Got Served: Kendall Demanded Rihanna Play Hit Song 'Complicated' in Concert Else She'll Be "very upset", Rihanna's Savage Reply: "well don't come"
The 2022 Super Bowl halftime crew had other big names besides Dr. Dre like Eminem, 50 Cent, Mary J. Blige, Snoop Dogg, and Kendrick Lamar.
Rihanna performing at the 2023 Halftime show is as intriguing as it is exciting. No one knows what cards she is gonna show, and we're all just waiting for whatever she has in store for her fans.
Also Read: 'Kylie and Kendall are the textbook definition of nepotism': Kylie And Kendall Jenner Begged To Be Friends With Rihanna, Rihanna Humiliated Them, Ordered Them To Stay Away
Source: People