Cara Delevingne is a 30-year-old English actress and model. It is no secret she had been making headlines for her erratic behavior for some time previously. Her antics made fans grow more concerned about her mental health and well-being and compelled them to ask "what is going on with Cara Delevingne?" Many thought that was her being herself, but the truth was way far from it.
Delevingne's appearance at the Oscars recently had fans overjoyed. She stunned everyone with her look. This is the first time she has been in the public eye since achieving sobriety. Fans were happy to see her returning to a stable mental state, as well as serving looks while doing so.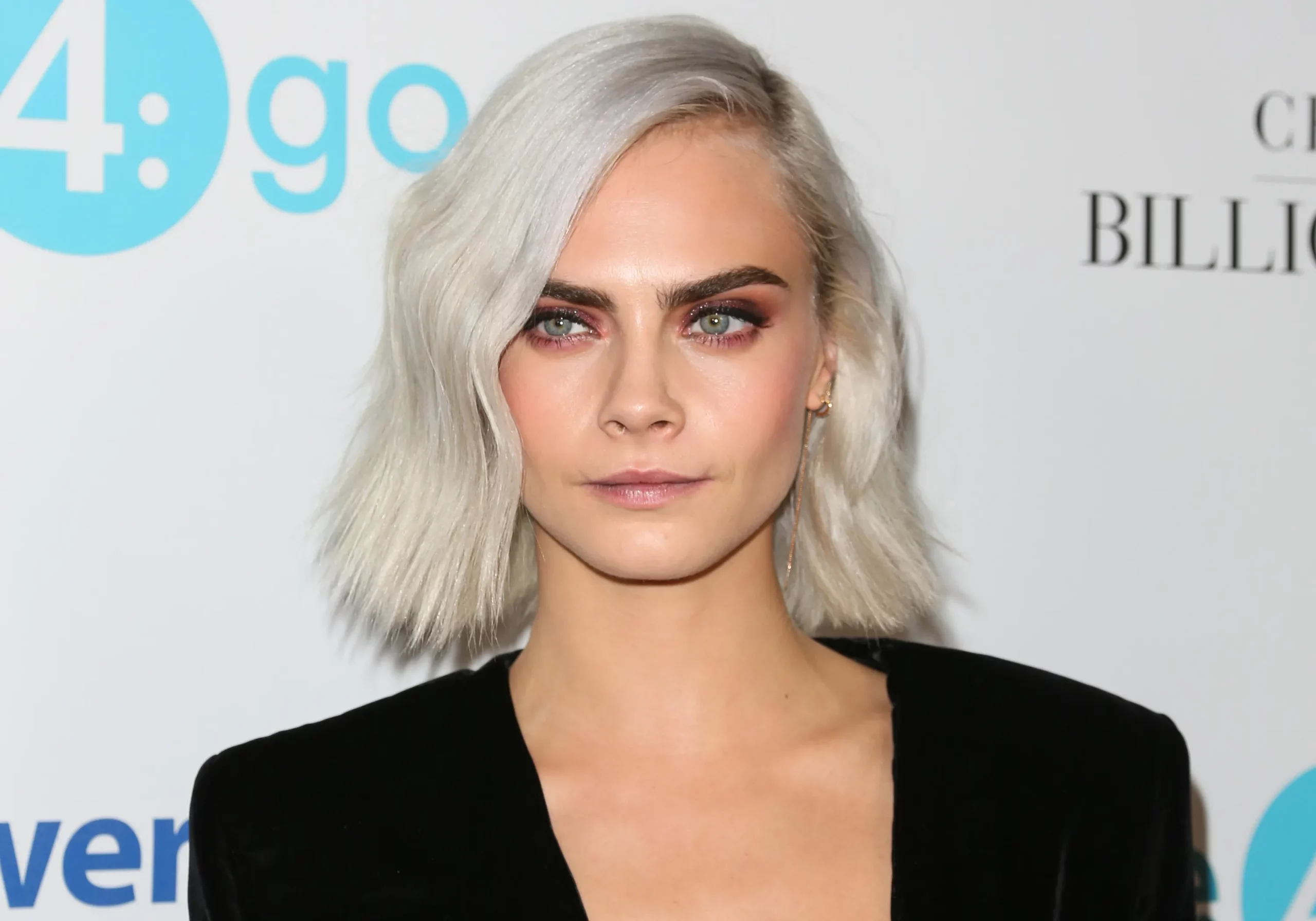 Also Read: "It Was Like A Funeral For My Previous Life": Amber Heard's Alleged Ex Cara Delevingne Has Washed Off All Connections To Her Past Life And Toxic Relationships After Drug Addiction Almost Crippled Her
Cara Delevingne stunned everyone at the Oscars
Cara Delevingne chose to compliment the Oscars 2023 red carpet with a matching crimson ballgown with dramatic ruffled detailing on the shoulders. The Elie Saab Couture gown made her look absolutely divine.
The Bulgari statement pieces, including the three-strand diamond necklace with an emerald at the center of it, completed her look. Her makeup was soft and her hair updo was sleek, making her look absolutely regal.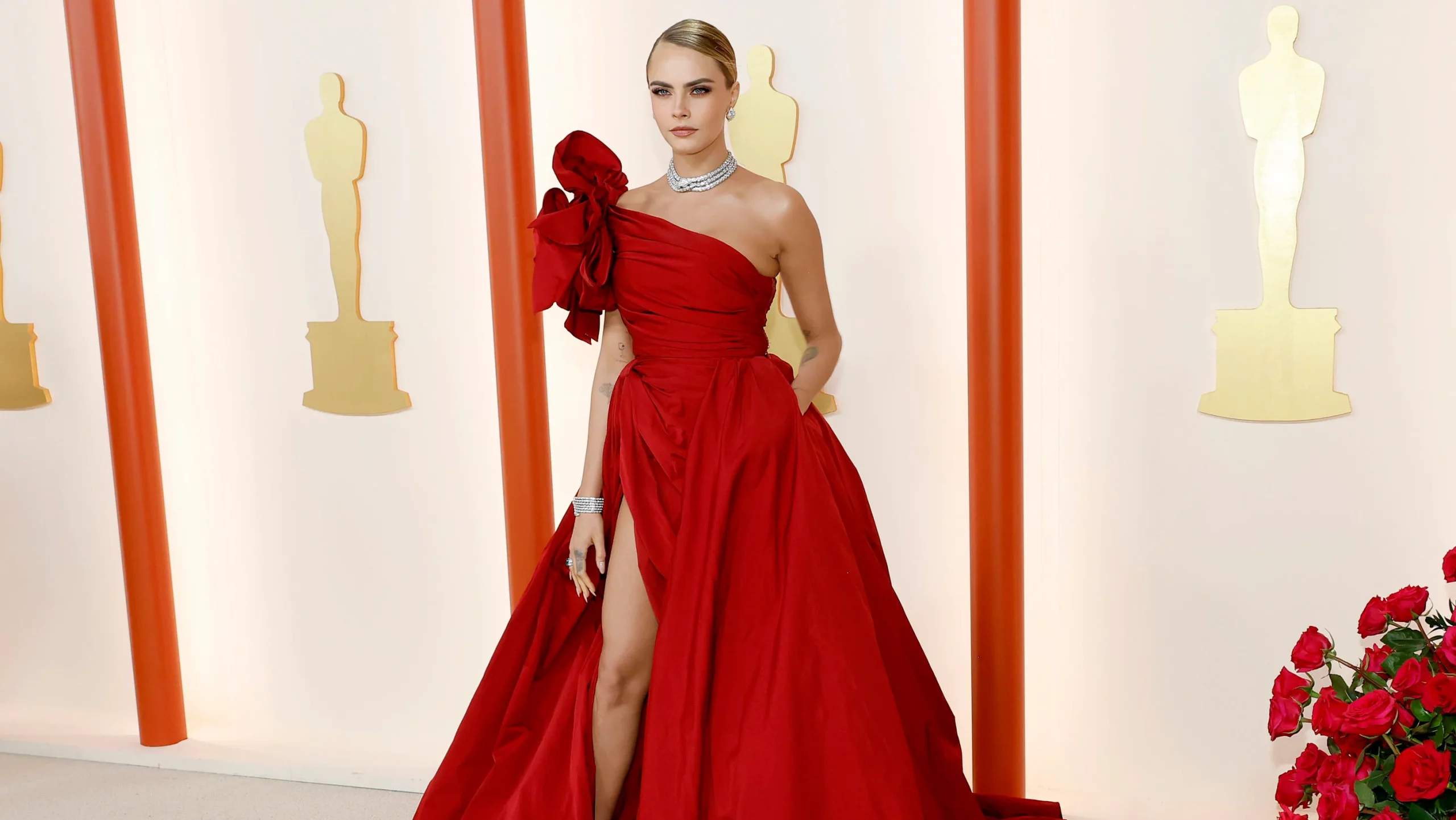 For the after parties, the supermodel looked like a Greek goddess with Florence Pugh seemingly as her plus one at the event. The off-shoulder evening dress, along with little to no accessories, made her look one of the best-dressed from the night.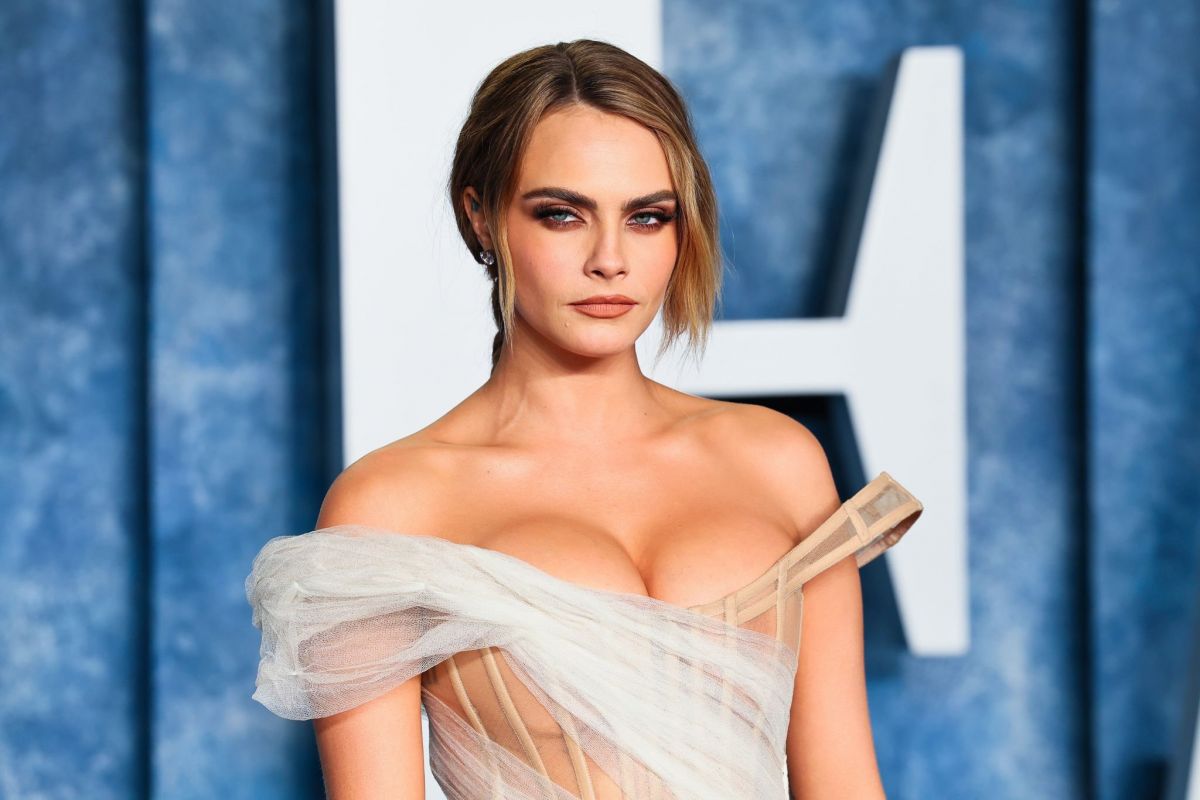 And fans agreed, as some of them took to Twitter to voice their support. This time it compelled the fans to say,
"She really hit it out of the park"
2 for 2 looks. She really hit it out of the park last night.

— Aya (@Aya23821448) March 13, 2023
Wow! Her dress choices last night were phenomenal. This dress is stunning! 🤍✨Cara is really knocking it out if the park fashion-wise. She looked so lovely.

— Christine B. (@ccat81) March 13, 2023
Cara's fashion comeback is amazing✨✨✨✨

— Unsullied (@K_KUKUMBA) March 13, 2023
https://twitter.com/draketrust/status/1635345233818038272?t=BZwJ6mFSSj3wP8c1DGIEGg&s=19
Cara Delavigne looks amazing

— DJ (@DjDeejay72) March 13, 2023
All in all, to put it simply, the supermodel looked absolutely breathtaking.
Also Read: Cara Delevingne Tricked Johnny Depp's Daughter Lily-Rose Into Becoming Friends With Her So She Could Have An Affair With Stepmom Amber Heard?
Cara Delevingne on the struggles she faced these past few years
The actress opened up to Vogue recently that she is now four months sober. The pictures circulated post Burning Man, had the fans convinced that Delevinge is not on an uphill battle. She said,
"You know, sometimes you need a reality check, so in a way those pictures were something to be grateful for."
Reflecting on the really difficult times during the lockdown period, she said,
 "And then I was alone, really alone…it was a low point.--Instead of taking the time to really learn something new or do something new, I got very wrapped up in misery, wallowing, and partying. It was a really sad time."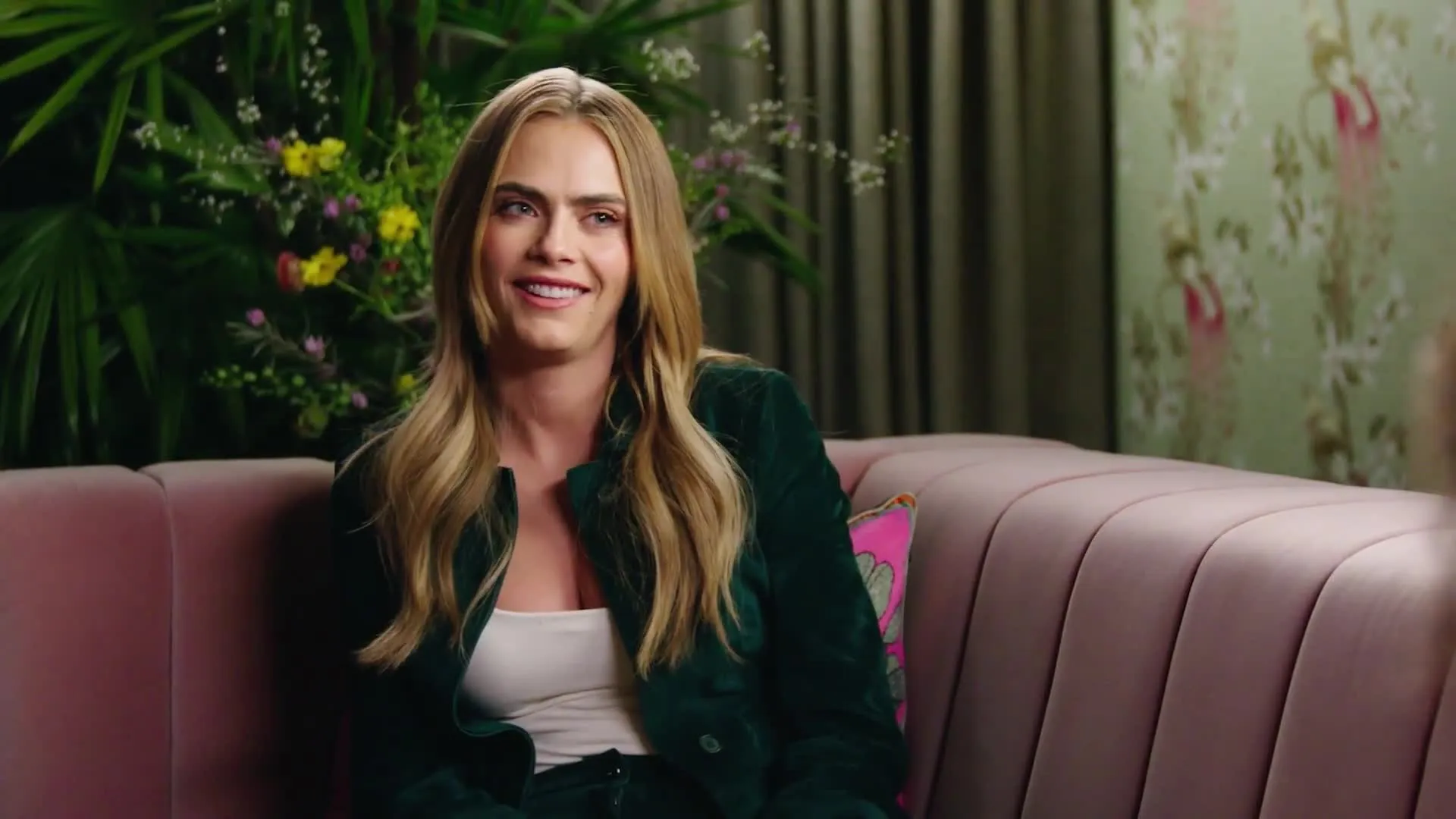 But after spending some time in rehab, she has now realized how important it is to take care of herself, The model stated,
"All I knew is if I was continuing to go down the road I was, I would either end up dead or, like, doing something really, really stupid,"
She now hopes to "out and dance and have a good time but actually have, like, deep conversations and connections with people," just like she used to. Fans from all over the world chimed in to show their support as well as share their stories to make people realize how hard it is to overcome all that. She is now proud of herself and has pledged to walk down the path that will keep herself as well as the people around her safe and happy.
Also Read: "Sometimes You Need A Reality Check": Amber Heard's Alleged Ex Cara Delevingne Had 'Existential Crisis' After Losing Work Following Johnny Depp Drama, Hints Heard Gave Her Sleepless Nights Of 'Misery And Wallowing'
Source: Twitter