Meghan Markle has made numerous tabloid headlines since the former Hollywood star married Prince Harry. However, the Duchess of Sussex never seems to be bothered by any of this. She has always been vocal and never hesitated to share her opinion. Markle launched her own podcast Archetypes in August 2022. The Duke and Duchess of Sussex are also set to appear in their upcoming docuseries which will release next month on Netflix.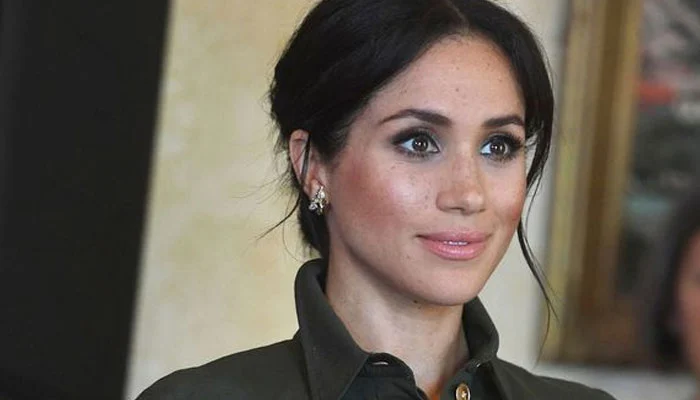 Although it may have seemed like she never needed any support, Markle's long-time friend Gloria Steinem has got her back. The feminist activist has recently talked about her friendship with the Suits star and praised her for her gentle heart and kindness.
Read More: "But she was such a sl-t in college": Meghan Markle Blasts Hollywood For Overly Humiliating Women For Exploring Their Sexuality, Believes Men Are Celebrated For Having Affairs
Gloria Steinem Says Meghan Markle is a Great Human Being
In a recent interview with People, Gloria Steinem talked about her relationship with the Duchess of Sussex, Meghan Markle. When she was asked about her collaboration with Markle on a Vogue article about reproductive rights, Steinem praised the Duchess by calling her a "great human being."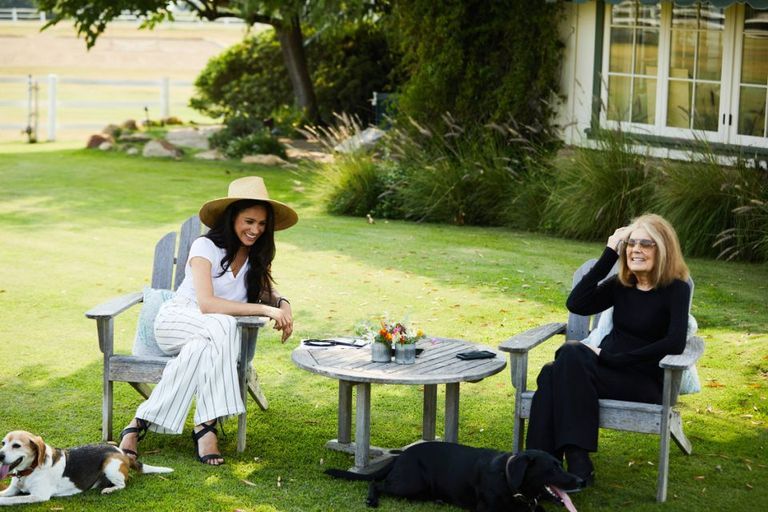 She also claimed that Markle is nothing like how she is portrayed in the media. "I'm not an expert on the media, but it seems to me that she is different from the picture of her in the media," Gloria Steinem said. She also called the Duchess smart, and funny and said that she is devoted to social issues.
"Maybe it's the British tabloids that are the problem," Steinem added joking. The duo collaborated earlier this year on Vogue. They talked about the overturning of Roe v. Wade and shared how they met for the first time.
Gloria Steinem also recently supported Amber Heard. The activist signed the open letter in defense of Amber Heard. The open letter is available on several social media platforms and asks everyone to end online harassment. However, the support did not go well with people after an activist like Steinem supported Amber Heard.
Read More: "They have not changed a single thing": Meghan Markle and Prince Harry Branded "Spoiled Brats" For Tarnishing Royal Family's Reputation Just to Make Millions of Money
Meghan Markle and Gloria Steinem's Friendship
Meghan Markle and Gloria Steinem talked about their first meeting during their 2022 Vogue collaboration. Gloria Steinem shared "Meghan, I owe this friendship to you." After this, it was revealed that the Duchess of Sussex reached out to the activist when she found out that they were both living in Montecito, California.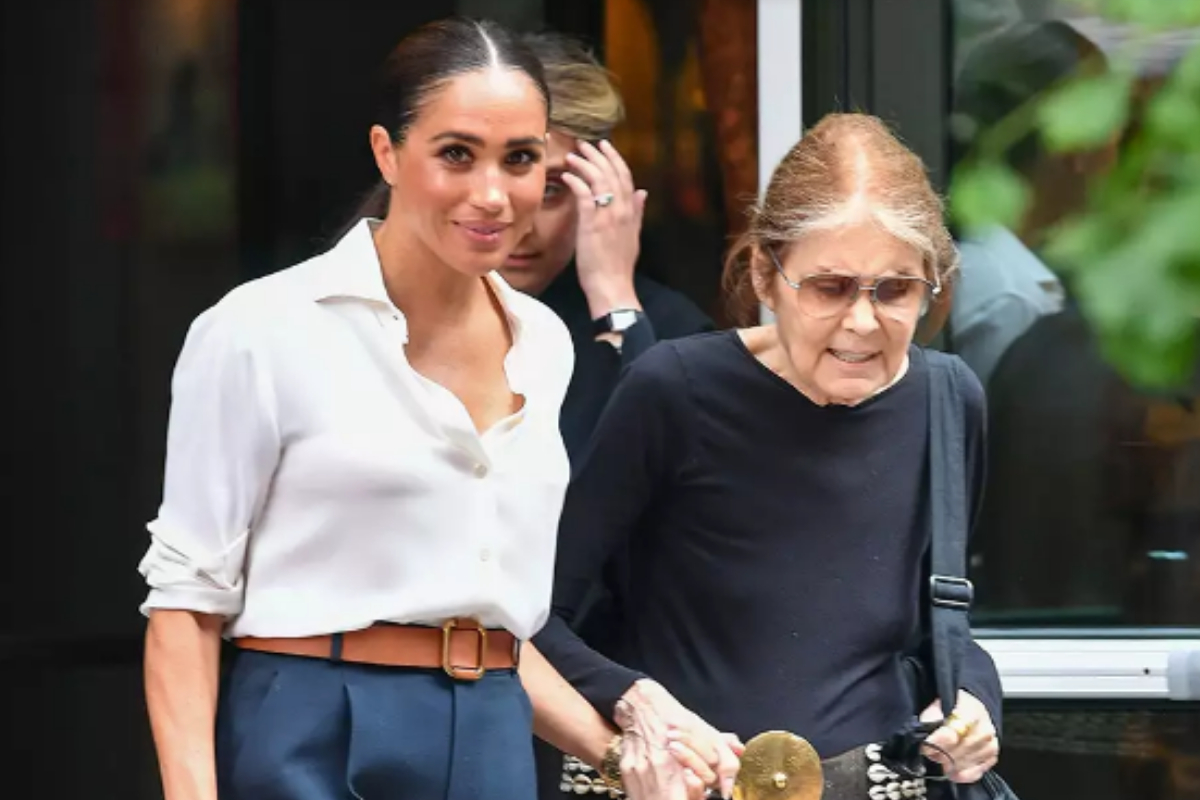 The Duchess of Sussex also shared that she was thrilled and nervous to meet Steinem for the first time. "I thought, 'Oh my goodness, how am I going to be in front of Gloria Steinem?'" Meghan Markle shared.
In August 2020, the duo had a discussion on voting, ahead of the 2020 U.S. presidential election. During their Vogue collaboration, the Duchess also shared that she called Gloria Steinem immediately after the U.S. court overturned Roe v. Wade case.
Read More: 'There were some bad moments between them': Meghan Markle, Prince Harry Reportedly Unhappy With the Tone of Their Netflix Series, Got Director Garrett Bradley Fired
Source: People