The Kardashians are the biggest socialites out there at present. And it has definitely come at a cost. For the Kardashians, everything is about getting more recognition. They literally made it big by being on a show about their real lives.
And they're at it again. Not like they ever stopped. They have always been about flaunting their life to increase their reach manifold. Be it, Kim Kardashian using the s*x tape with Ray J as her launch pad. Or Kylie Jenner using her 4-year-old daughter, Stormi, as an accessory.
Kylie Jenner shares a 'cute' photo with Stormi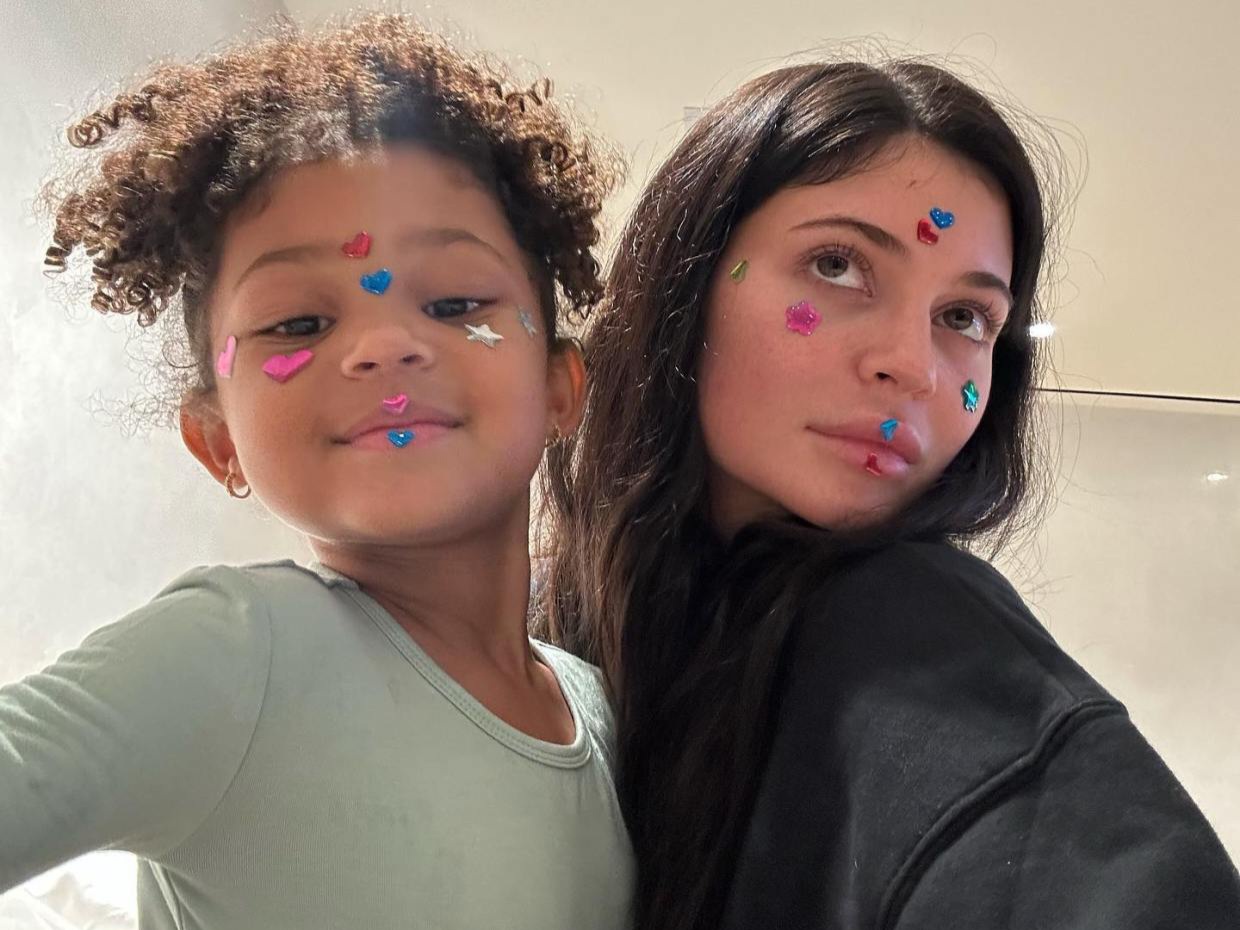 Kylie Jenner recently posted a photo of herself playing with her daughter, Stormi, on Instagram. The picture showed the two enjoying each other's company, in a candid photoshoot, where Stormi appeared to cover her mother's face in stickers in the photo. It was a cute moment indeed.
The influencer has shared various photos of the mother and daughter spending some quality time on social media. Not a shock that Stormi has a substantial presence online. She has Kardashian blood after all. But there is a question that a lot of fans are raising. Isn't she too young for this stuff? And if she's being made to do stuff like that, is that right?
Also Read: 'Never once was I giving him a lap dance': Kylie Jenner's Longtime BFF Jordyn Woods Was Reportedly Set Up By Kris Jenner on Tristan Thompson Cheating Scandal
Fans claim Stormi is being used as an accessory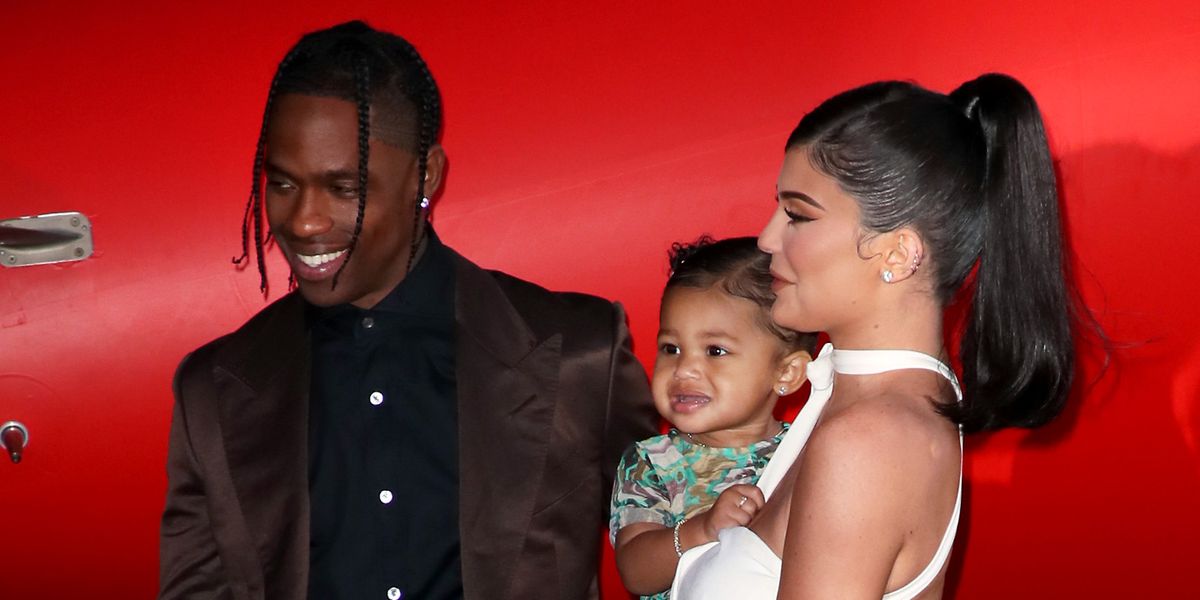 The Kylie Cosmetics founder has often resorted to showing off her daughter Stormi in front of her social media following, even showing her off as an object that is set to promote her image. And fans have called her out for this appalling behavior of hers. She is being blamed for using her daughter to boost her reach. To expand her reach, she's finally leaning into the "mom content", following the footsteps of her own momager, Kris Jenner.
And fans were quick to show her the mirror for this. Discontented fans commented on the post to show their disappointment (and disgust). One user commented, "She needs to lean into the mom content. That's gonna be her new money maker. Not Kylie Baby but V-logging stuff." Another said, "I feel everything is so calculated."
They all reiterated one point – how using one's child as a tool for promotion was not acceptable.
Also Read: 'They look like cheap She-Hulk knockoffs': Hailey Bieber, Kylie Jenner Dress Up as Witches in Green Body Paint, Cuddle Up to Skeletons, Fans Say 'Hailey you're better than this'
Bad Parenting and Kylie Jenner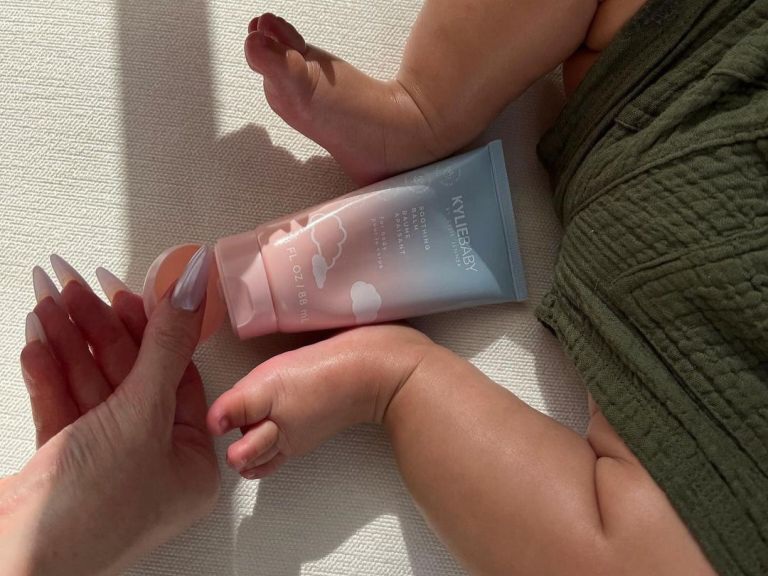 This is not the first time that the reality star has resorted to sharing her kids' pictures for increasing her social media reach. This summer, the star was slammed for putting her newborn son in danger as she rubbed baby lotion on his legs with her long fake nails, which could have hurt him.
They were unimpressed with her long nails, as one fan said that she could have scraped the child. That was seriously out of line.
She also posted a TikTok of her and Stormi, where the two could be seen lip-syncing to hubby and papa Travis Scott's expletive song, Mamacita. They lipsynced to the words, "You know I really need yah. Need yah, need yah, right now."
Is that really fine for a four-year-old to sing?
Don't know what's bad parenting if this isn't.
Also Read: "My head would just hurt so bad": Kylie Jenner Claims She Had Severe 'Baby Blues', Cried Herself to Sleep Every Night After Giving Birth
Source: The Scottish Sun