We have reached the third anniversary of the legendary Stan Lee passing away, and well, all these years haven't made his loss any easier for fans. His legacy carries on at Marvel Comics, as the company has continued to publish stories starring a lot of characters that Stan Lee helped guide throughout his illustrious career. Marvel is chugging along as well, especially with Disney+ day, which happened in his death anniversary, ie. November 12th. Many fans around the globe have taken to various social media platforms to commemorate Stan Lee and how has touched so many lives.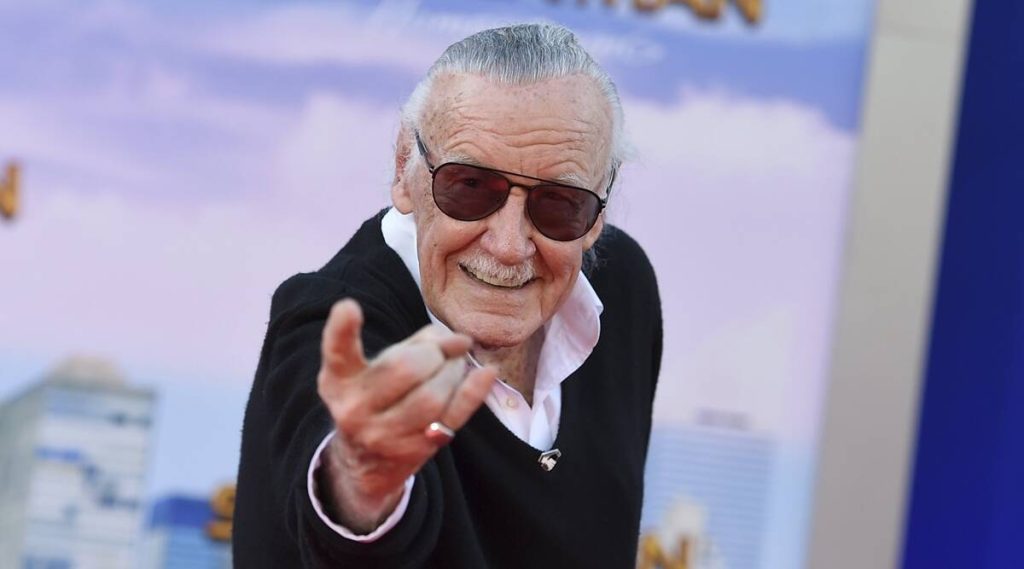 A lot of Disney+ projects featured on Disney+ day have a link to Stan Lee, who was a key member in shaping Marvel comic universe. If it wasn't for his approval for heroes like Avengers and Spider-Man, we will not be getting new projects like Spider-Man: Freshman Year, X-Men '97, and most Avengers spinoffs underworks.
Kevin Smith posted a message on his two-year death anniversary, which said, "Yesterday marked 2 years since @therealstanlee crossed the rainbow bridge, called back to wherever heroes rest eternally, after being on loan to Earth for nearly a century. His death was a great loss, but his life was filled with huge wins," Smith wrote.
"This is me presenting this guy who the world doesn't know, to a new generation be like this is a guy that created Spider-Man, man. And so I felt like I was doing him a solid in '95," Smith explained to ComicBook.com about Mallrats nod to Stan Lee. "So, it was me shining spotlight on him and still the movie that like eventually nobody saw when it first came out. Years later, he goes and does Captain Marvel … there Stan reading the script for Mallrats is by Kevin Smith. You know that to me is my Oscar. They'll never give me an Academy Award. That's totally fine. But this, that moment was like my Oscar."
Ah, I am not crying, you are!
3 years ago we lost a great man. Stan Lee influenced my life drastically. I was even lucky enough to meet him at con in 2017, it broke my heart when he passed. You'll be remembered everywhere. Raise you glasses to Mr. Lee tonight. @TheRealStanLee @KirbyKrackleArt #HERO

— Reversed_Umbrellas (@Hunter_Wewerka) November 12, 2021
A loss, forever!
Today marks 3 years since we lost this legend, and we still miss him dearly 😢 #StanLee pic.twitter.com/C5yvH79J7Q

— Binge Watch This (@BingeWatchThis_) November 12, 2021
WE MISS YOU, STAN!
3 years without you<3#StanLee pic.twitter.com/QyM7tDoYDY

— Spider-woman (@heyhayseyy) November 12, 2021
The great realm of "Excelsior"
Three years ago today the great Stan Lee ascended to the great realm of "Excelsior."

Miss him! pic.twitter.com/uuPrUKmXpW

— Lauren ✨ Galaxy (@LaurenGallaway) November 12, 2021
It's all of us!
I miss you so <3#StanLeeForever @TheRealStanLee pic.twitter.com/Olz5kldwu5

— val 🙂 (@qn_es_val) November 12, 2021
What's your favourite cameo of Stan Lee?
🎬 it's been 3 years since Stan Lee, Marvel Comics president and editorial director, left us

what's your favourite cameo in the #Marvel movies?#MarvelStudios #StanLee pic.twitter.com/6G8UaKt30t

— 4you (@4_youu_) November 12, 2021
Brian, you have our hearts!
I've met him a few times at different shows but this is the only photo we have together.

Fun fact: we actually shared the same birthdate December 28th.

My son couldn't attend so I had this sign made at the convention that Stan could hold. #StanLeeForever #StanLee #Marvel pic.twitter.com/So2XThzSpP

— Brian Sikoff (@BrianSikoff) November 12, 2021