Jennifer Lopez and Ben Affleck have a rocky relationship history. They met in 2002 and quickly became one of Hollywood's most photographed couples, with paparazzi following them everywhere they go. It was so crazy back then that JLo based the video for her 2002 single Jenny from the Block on their tabloid drama. Their wedding date was set for September 2003, and Lopez stated that following the wedding, she would change her name to Jennifer Affleck. They never made it to the aisle, however, canceling just days before the marriage owing to heavy media coverage, and then they announced their split in January 2004.
Jennifer Lopez and Ben Affleck's relationship saga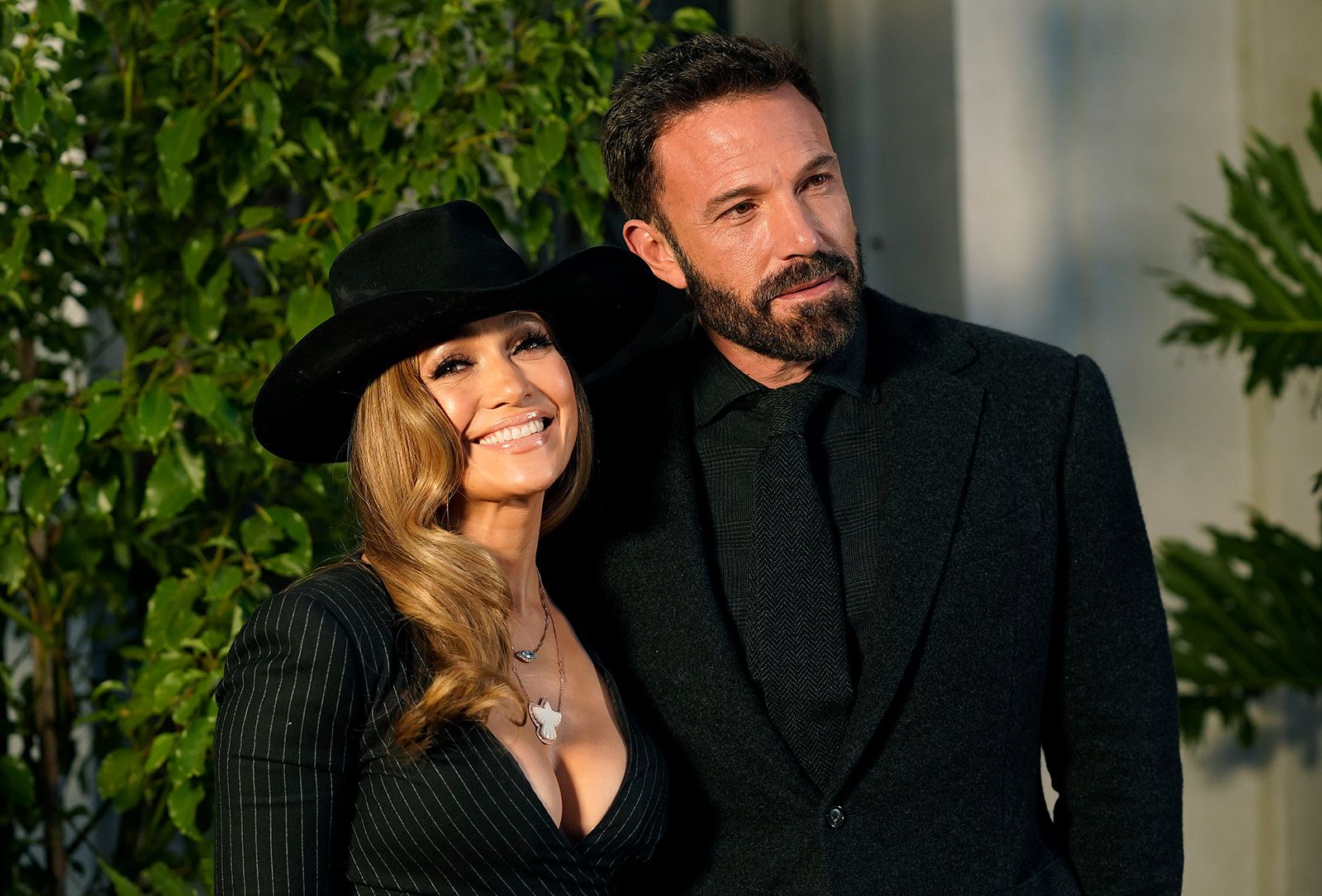 After a decade apart, the couple reconciled in 2021 and took some time to think about their future together. And then, on July 17, 2022, the couple decided to tie the knot. Lopez and Affleck married in a surprise wedding in Las Vegas. The singer confirmed the news in her newsletter, On the JLo, explaining that she wanted a low-key wedding in a church.
Also Read: "He's 10 minutes away from crying during a smoke break": Ben Affleck's Picture With Jennifer Lopez Gets Brutally Trolled
The couple recently attended the Grammys 2023 together, and while JLo had a lot of fun dancing and enjoying herself, her husband didn't seem to be in the mood, as footage of the duo is going viral, and it appears that Affleck was compelled to appear in the ceremony. The video, in which the actor enjoys it with a straight face, is now becoming popular on social media, and netizens are reacting to it and comparing him to Kanye West.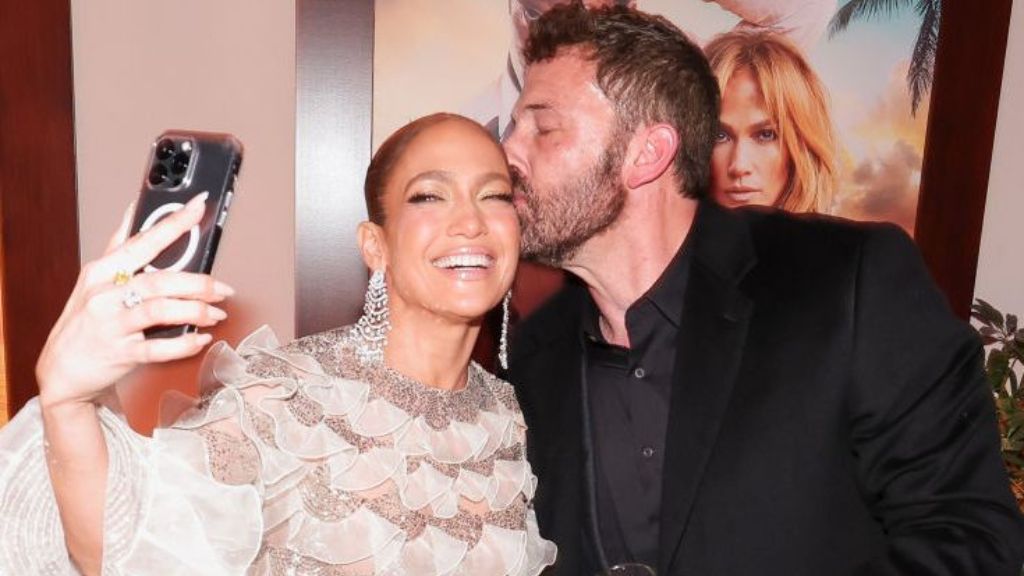 However, there have been reports of marital problems. The couple has lately made appearances with their children, and the duo even attended the Grammys; the most talked-about one was their afterparty appearance for JLo's film premiere of Shotgun Wedding.
Also Read: Ben Affleck Brings Back Infamous 'Sad-Fleck' Look, Sparks Troubled Marriage Rumors With Jennifer Lopez After Pop-Star Dragged Him to The Grammys
Ben Affleck protests as Jennifer Lopez checks his drink at the Shotgun Wedding premiere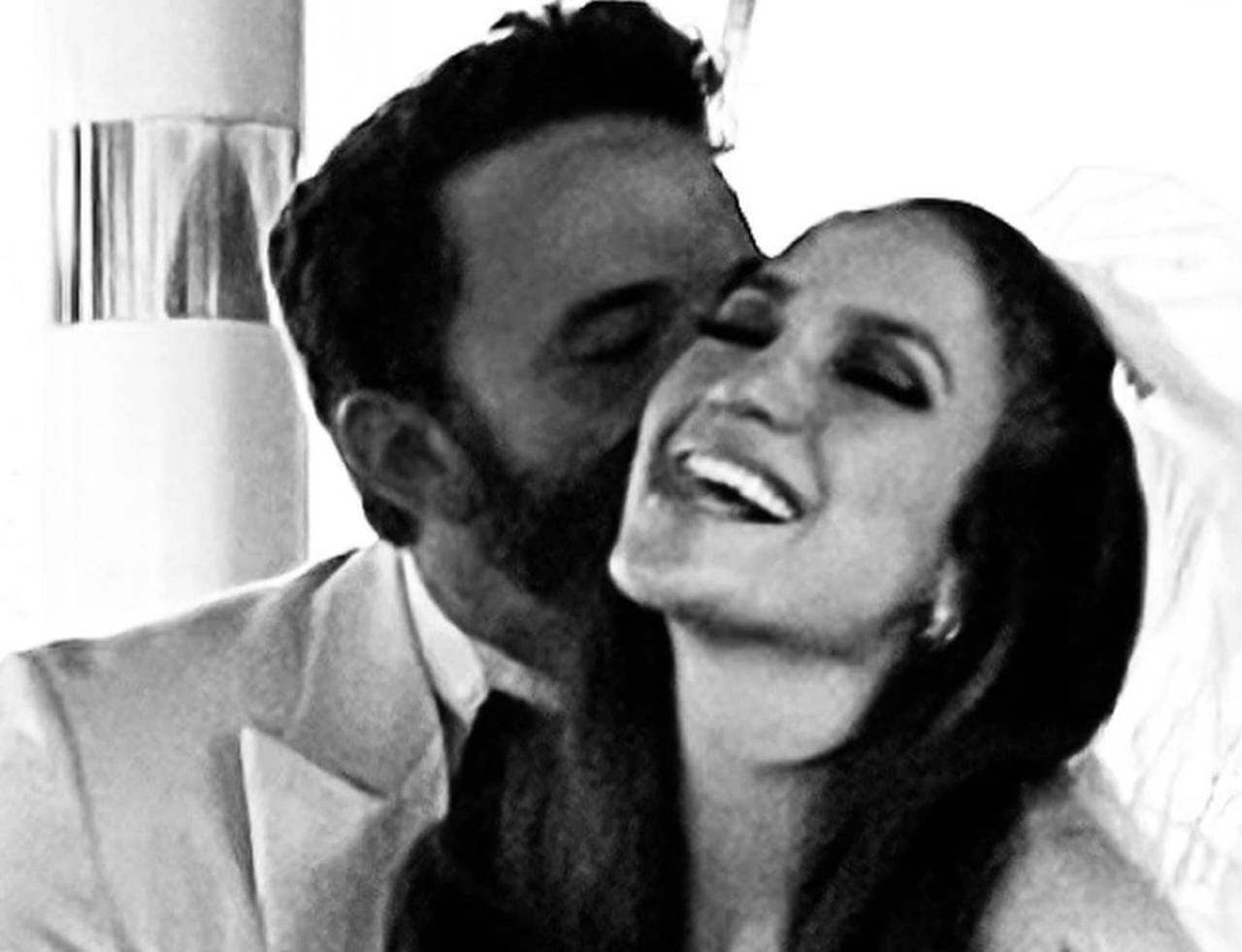 The TikTok video, which captures a reportedly heated moment between the couple, is now going viral on the internet. The footage appears to show Affleck and Lopez having a basic discussion while Lopez drinks.
A closer shot reveals a moment of tension, with Affleck seeming defensive and the Shotgun Wedding actress glaring suspiciously at her spouse. J.Lo takes a sip of his drink to see whether it contains alcohol, while Affleck shows his outrage by shouting her name, Jen. The actor has been open about his issue with alcoholism and has been to treatment several times over the years. Bennifer fans, on the other hand, do not appear to like Lopez being unsupportive of her husband as she leans in to see whether he is drinking liquor.
Also Read: "What am I doing wrong what is wrong with me": Jennifer Lopez Recalls one of the Worst Phases of Her Life After Heartbreaking Divorce
Jennifer Lopez has recently been busy promoting her latest film, Shotgun Wedding. The movie received a great response from the audience. Ben Affleck attended his wife's new film's Hollywood debut a few days ago. Furthermore, a short video of the couple from a Hollywood after-party went viral, and things appeared uncomfortable between the two. Fans are wondering whether the couple is having problems in their marriage and whether they will divorce. Given Affleck's alcohol history, it is possible that the Marry Me star is done with him.
Source: Harpersbazar