"THE BEST DEFENSE IS MORE OFFENSE"-Johnny Lawrence
Due to its recent popularity among fans, Cobra Kai is returning with its third season sometime in 2021. As it's become a hot topic in today's news, we at Animated Time thought why not give fans a tour of what the actors of this fantastic series looked like back in the day and how they look now. But before going any farther, let us tell our fans a bit about this action comedy-drama. Because Why not? So Cobra Kai is an American action-comedy-drama web TV series, which is basically based on The Karate Kid movie series. Created by Jon Hurwitz, Hayden Schlossberg, and Josh Heald, the movie stars Ralph Macchio and William Zabka. Both of these actors are reprising their roles from The Karate Kid. Ralph and William are supposedly the co-executive producers of this fantastic series. Along with William & Ralph, there are other actors in this series, namely, Jacob Bertrand, Xolo Maridueña, Mary Mouser, Courtney Henggeler, and Tanner Buchanan. Basically, the story of Cobra Kai is set 34 years later after the original Karate Kid movie, reconsidering the chronicle form Johnny Lawrence's point of view and his decision to reopen the Cobra Kai Karate dojo. Leading to the renewal of Lawrence's old conflict with Daniel LaRusso. The series first two seasons were released from 2018 to 2019 on YouTube Red, which is now known as YouTube Premium. In June 2020, the series was acquired by Netflix, and thus it's the third season. It is set to be released somewhere in 2021. Well, as a real fan of The Karate Kid film, let me tell you the story plot of the movie. Released back in 1984, The Karate Kid told the story of a young teenager named Daniel, who learns the Japanese art of karate from his neighbor Mr. Miyagi (an Okinawan karate master who was played by Pat Morita) to help safeguard himself from the school bullies. Thus the movie revolves around how Daniel not only teaches his bullies a lesson, but he learns that there is more to this art form than just fighting. Now, after almost 30 years later, when Cobra Kai has gained so much popularity, we thought to clutch a look back at the cast of this series in order to see who the character looked back then and how they look now!! Isn't this electrifying…If yes, then hop on with us to see how these actors looked Then v.s. Now. 
1. Ralph Macchio, Daniel LaRusso:
2. Elisabeth Shue, Ali Mills:
3. William Zabka, Johnny Lawrence: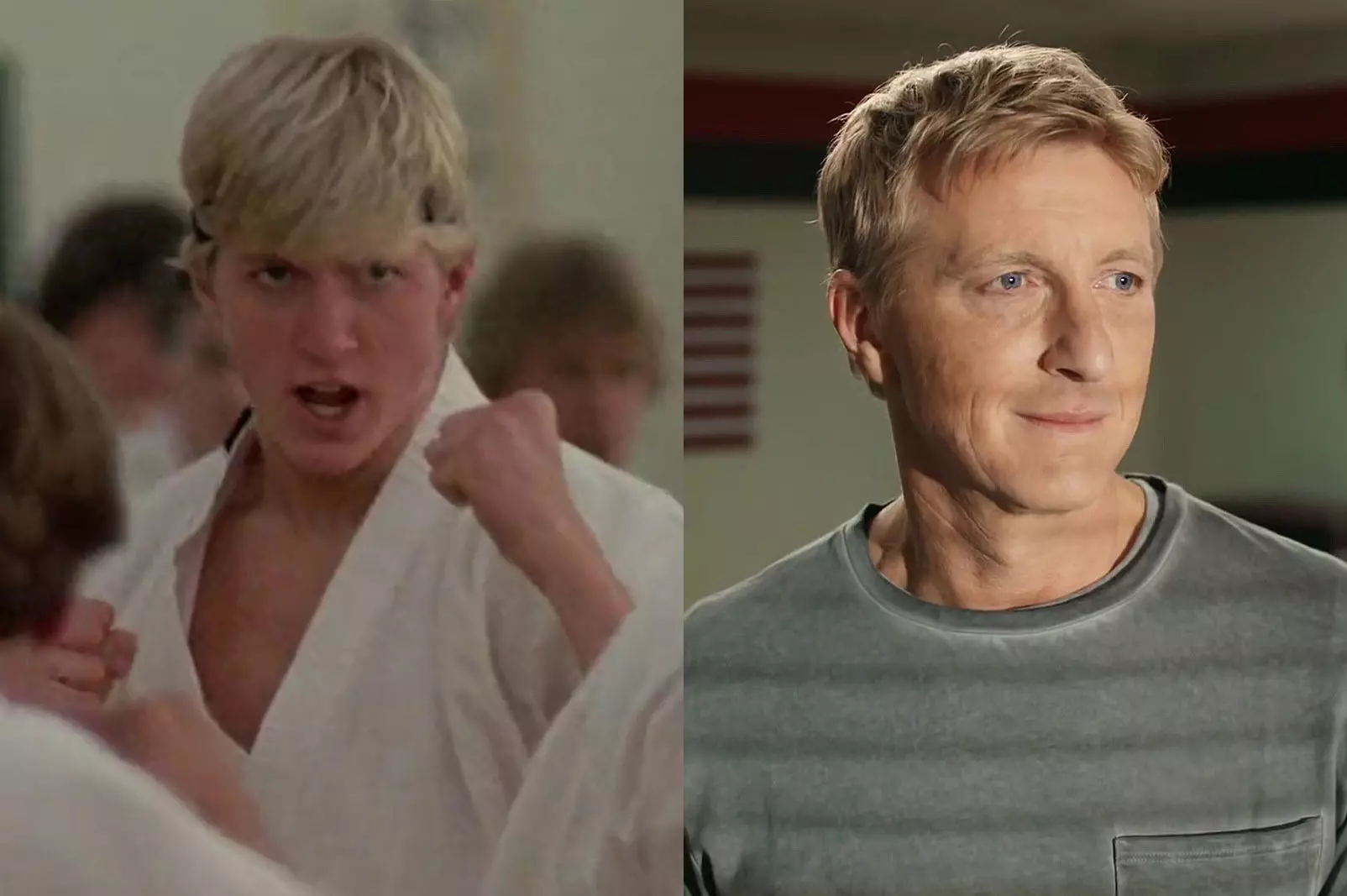 4. Ron Thomas, Bobby Brown:
5. Chad McQueen, Dutch:
6. Tony O'Dell, Jimmy:
7. Martin Kove, John Kreese:
8. Randee Heller, Lucille LaRusso:
To be honest with you guys, these actors have really changed with time, and why won't they as it has been almost 30 years since the movie was released. But on the other hand, if we talk about William Zabka, he is changed but not as others have. Thus it will be fun to see how they will play their respective roles in season three, set to release in 2021 on Netflix. This American comedy-drama series has an excellent rate of reviews.
It got 94% from Rotten Tomatoes, 8.8/10 from IMDb, and 8.6/10 from TV.com. So yes, we all are eagerly waiting for it's the third season to be released soon. Till then, you can see it's first two seasons on Netflix itself as its streaming there. Go have a watch if you have not, and we bet you will definitely love it.
Source: SCREENCRUSH