Everything indeed comes at a price which is what Ed Helms learned when he was bombarded with the amount of success he received after working in the 2009 comedy film, The Hangover. He was already a known American star in the industry all thanks to his roles as a correspondent on The Daily Show with Jon Stewart and as Andy Bernard on The Office (US version).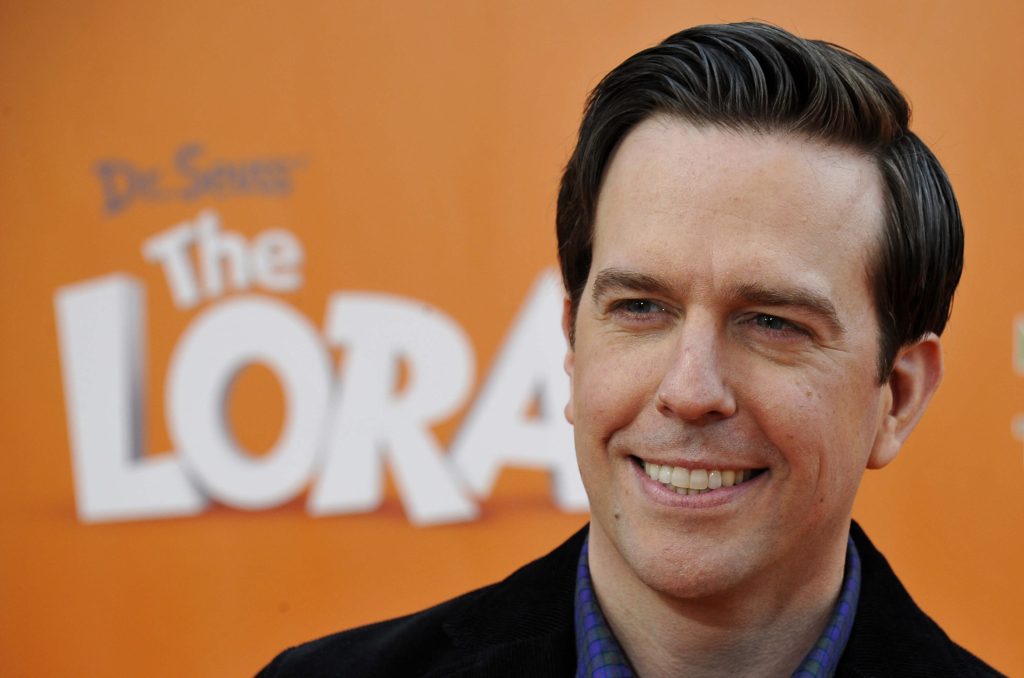 Also Read: Kanye West Almost Dragged Joe Rogan to a Warehouse Because He Did Not Like Sh*tty Studio of JRE Podcast
After the success of his 2009 film, he rose to prominence which he opened up about in a recent podcast. Its success though did not have a positive impact on the star as he described that era to be rather overwhelming.
Ed Helms Having Anxiety After The Fame He Received Post The Hangover Success
Also Read: Joe Rogan Gets Uncomfortable Talking About Kim Kardashian's S*x tape, Says He Doesn't Want the "Demon" Kris Jenner on His Podcast
The 48-year-old actor, Ed Helms in a recent appearance on the Conan O'Brien Needs a Friend podcast opened up about the obstacles he had to face after his insane popularity in Hollywood through 2009's The Hangover.
That movie "brought a new level of fame" to the actor who shared,
"It was a tornado of fame and a lot of buffeting," adding the post-Hangover period for him was "very overwhelming."
He added,
 "I really was reeling a lot of the time. I was getting scripts for all these different kinds of projects. Like, 'What do I do? I dunno.' I was kind of spinning out and panicking about different things, like, 'Well, what kind of a career do you want?"
Due to the immense pressure, he felt at the time, he felt "a lot of anxiety" and identity turmoil. He would have not been able to handle the overwhelming success if it were not for his costars Bradley Cooper and Zach Galifianakis who helped him in coping with it.
Bradley Cooper and Zach Galifianakis Helped Ed Helms in Handling The Immense Popularity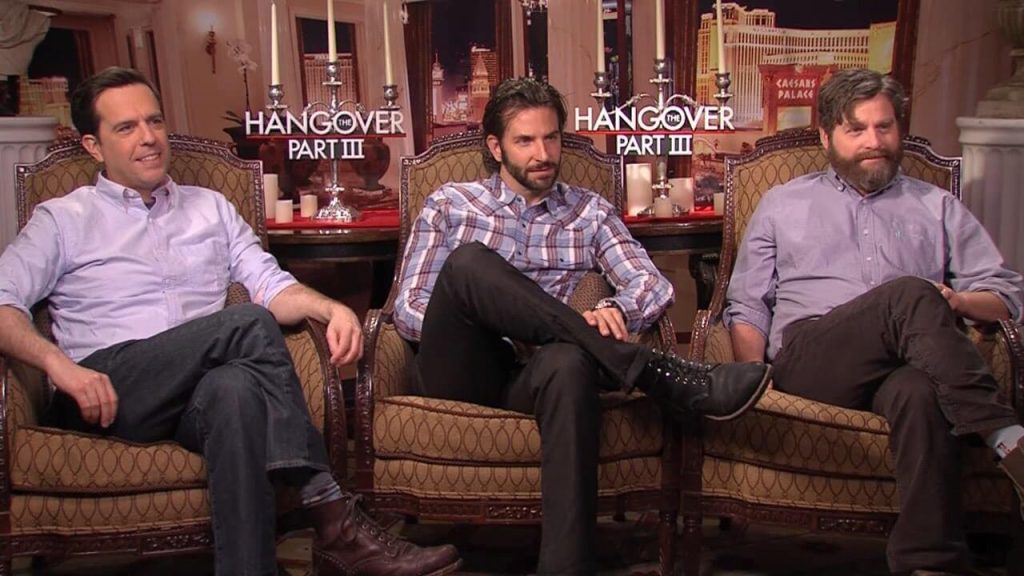 Also Read: Hollywood's Daredevil Tom Cruise Was Scared For His Life While Shooting an Action Scene With Emily Blunt
The Vacation star went on to share how he managed to navigate the immense fame he received after the success of The Hangover. Helms's co-stars, Bradley Cooper and Zach Galifianakis were also going through the popularity jump at the same time which is why they helped him during his miserable time.
He stated,
"I would've stayed sane without them as they all experienced the massive explosion in fame at the same time."
He added,
"But we all had each other to kind of be like, I don't know, just to commiserate and measure ourselves… and I think we kept each other from drifting too far. And being too unprofessional."
The 2009 film was critically and commercially successful grossing over $467 million. Its' subsequent sequels were released in 2011 and 2013 respectively being a box-office success however neither of them gained many appraisals as the first one.
Source: Conan O'Brien Needs a Friend