Margot Robbie has been an enchanting actress ever since her breakthrough role in The Wolf of Wall Street. The 32-year-old actress has been known for insisting on improvising her scenes on several occasions. The actress became one of the prominent faces in Hollywood after being cast alongside Leonardo DiCaprio as his wife. However, Robbie had a lot of anxiety and thought her career might end, after improvising a scene with DiCaprio.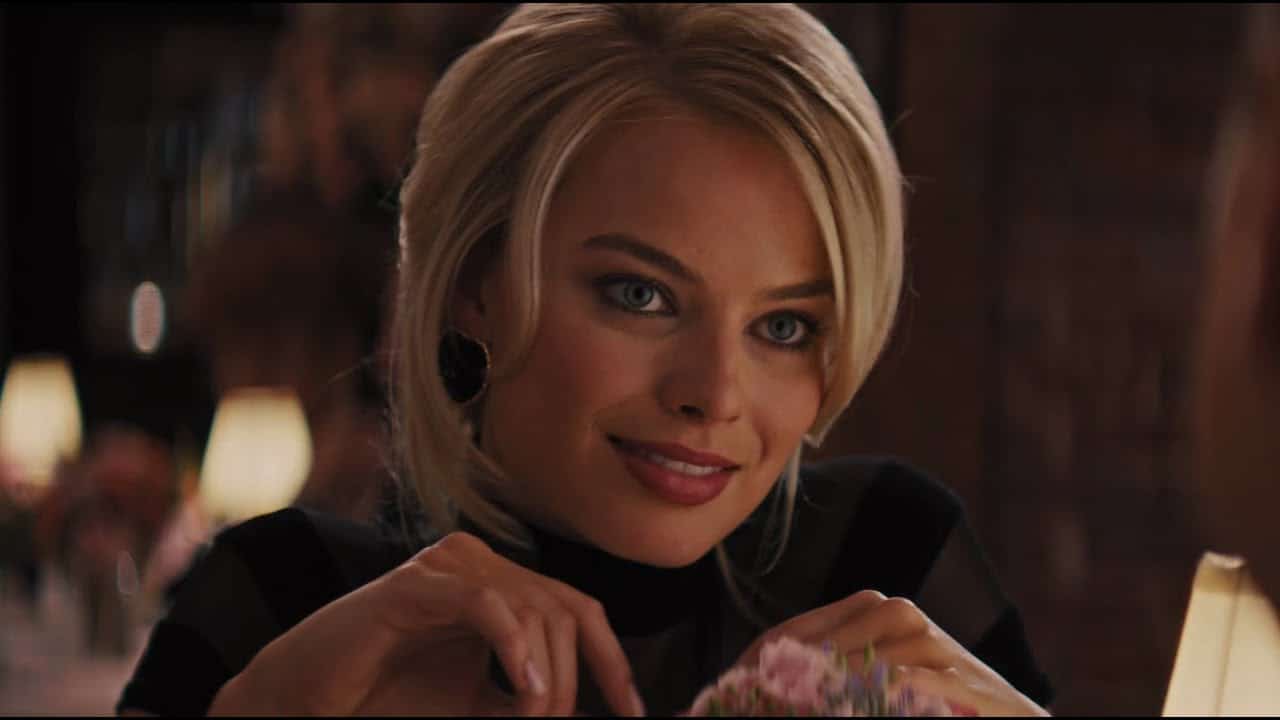 Recently Margot Robbie confessed about an improvised kiss with Hollywood superstar Brad Pitt in Babylon. The actress plunged deep into the memory and went back to the time when she improvised a scene with DiCaprio and thought her career might end. 
Also read: "I would die my hair black and only cut it with a razor blade": Margot Robbie Confesses Her Teenage Obsession
Margot Robbie slapped Leonardo DiCaprio
The intensity of Margot Robbie's acting not only lies in her charm and exquisite beauty but also in her interest in improvising. After working in TV shows for some time, the 32-year-old actress got her big break through her role in The Wolf of Wall Street, the black comedy film. Being cast alongside the heartthrob of Hollywood Leonardo DiCaprio was like a dream come true for Robbie. 
Stealing the spotlight is something that Robbie thrives on, and she expressed that zeal through her audition. She not only expressed her true talent but also her daring nature after stealing the spotlight from Leonardo DiCaprio. She shared in an interview, "In my head, I was like, 'You have literally 30 seconds left in this room and if you don't do something impressive nothing will ever come of it. It's a once-in-a-lifetime chance, just take it,'". 
Robbie's audition was one of a kind, where in order to be impressive, she brought out her improv instinct and smacked DiCaprio in the face. "I hit him in the face. And then I scream, 'F**k you!' And that's not in the script at all. The room just went dead silent and I froze." Robbie shared. Although it sounds funny in retrospect, the actress almost had an anxiety attack after hitting DiCaprio and realizing her audacity might get her arrested. Luckily nothing happened and everybody burst out laughing. 
But is it a hint as to why Leonardo DiCaprio won't work with her again? She not only stole the spotlight from him but even smacked him in the face. 
Also read: 'Something was happening in those early stages. It was all pretty awful': Margot Robbie Wanted To Quit $26M Acting Career After The Wolf of Wall Street, Her Mom Forced Her Not To
Margot Robbie improvised a kiss with Brad Pitt
Margot Robbie's tenacity and sense of humor along with her stunning beauty got her several roles in Hollywood. Although it's still a doubt if DiCaprio will ever work with her again after what happened last time, Robbie seemingly landed another big role alongside superstar Brad Pitt. Things seem to be going great for the actress and her keen interest towards improve is paving her path to success. 
Recently, the 32-year-old actress revealed yet another streak of improv that gave her a chance to kiss Brad Pitt. Even after performing a career-ending improv with DiCaprio, Robbie didn't stop. She shared "I actually improvised a kiss that wasn't in the script. We were doing a party scene, and Nellie goes up to Brad Pitt's character and Katherine Waterston's character, and I was like, 'F*** it." Robbie added "I'm just gonna kiss them and see what happens. They were a little bit shocked." 
Although later on, Brad Pitt revealed, the kiss wasn't an improvised one, for he didn't want to miss the opportunity of kissing Robbie. "No (it wasn't scripted.) I had asked for it if we can write that in. You know, when was I going to get a chance to do this again?" Pitt shared. 
Although the story behind the improvised kissing scene in Babylon seems a bit fishy, who cares? Audiences are anyway going to enjoy the on-screen chemistry between Pitt and Robbie. 
Read more: 'It's going to be inspiring artists for years to come': After Box Office Disaster 'Babylon' Gets Multiple Oscar Nominations, Fans Hail Brad Pitt, Margot Robbie Movie As A Masterpiece
Source: CheatSheet