The South Korean boy band Bangtan Sonyeondan, known worldwide as BTS, is currently in the news regarding the country's mandatory military service policy. The seven-member K-pop band of RM, Jin, Suga, J-Hope, Jimin, V, and Jungkook, has been in the industry since their debut back in 2013; and is one of the biggest contributing factors to South Korea's growing economy.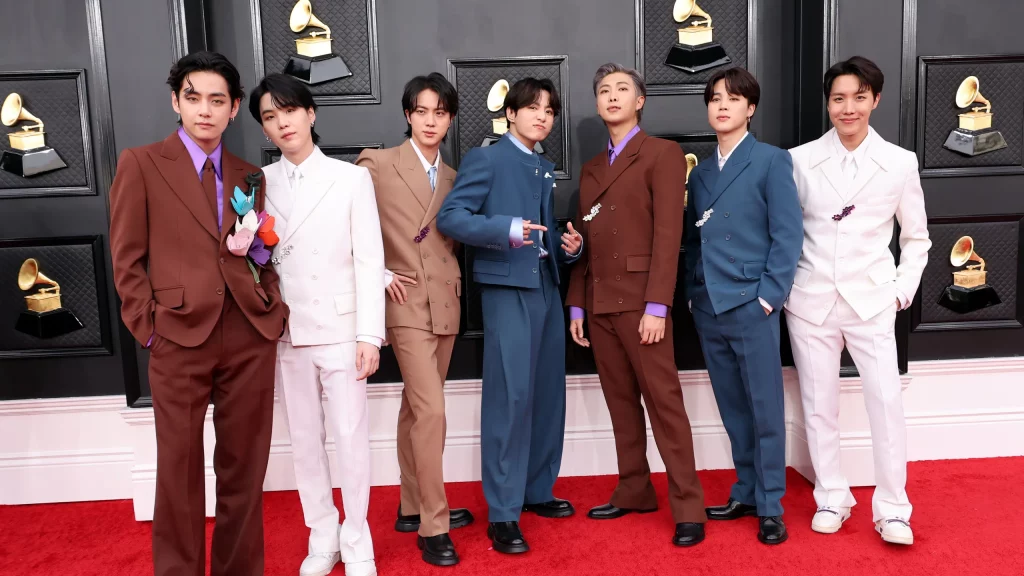 BTS can Perform during Enlistment
Recently, during a parliamentary session, South Korea's Defense Minister Lee Jong-sup said that several alternative military service options are being explored for BTS.
"[The BTS members] should come to the military, and I believe there will be a way for us to give them the opportunity to practice as well as allow them to leave the country and perform anytime if they have overseas concerts scheduled." Further adding, "As many people highly value [artists serving] in the military, that may help boost their popularity even more."
Also Read: 'They are always paving the way': K-Pop Legends BTS Announced As Official World Expo 2030 Busan Ambassadors, Expected To Make K-Culture a Global Phenomenon
Back in 2020, some exceptions were made regarding their military service, as one of BTS' members – Kim Soekjin was allowed to delay his military service. Jin should have enlisted into the military by now as he has crossed the maximum age limit for South Korean men joining the military. Jin, in accordance with the Korean age system, will turn 31 in December of 2022.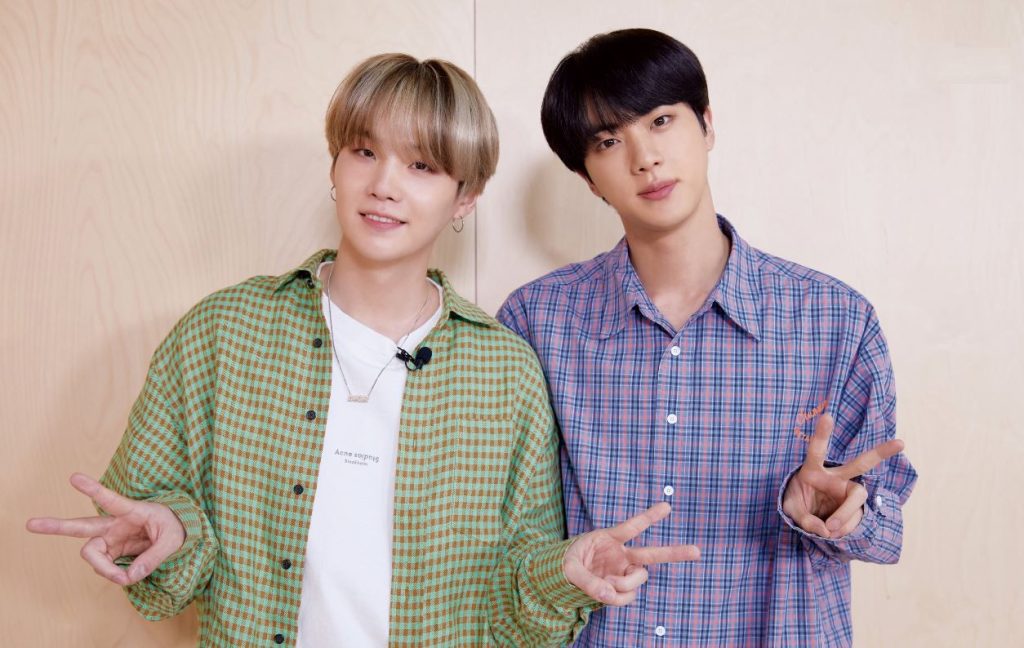 According to the military policy of South Korea, which has been in place because of their decades-long war with the neighboring country of North Korea, every capable South Korean man is to serve for a minimum of 18 months before their 28th birthday. But 2 BTS members – Jin and Suga, have already crossed the age limit for mandatory enlistment.
Exemption or No Exemption?
So, while exceptions are being made, the South Korean government is still unwilling to completely exempt the band from their military service. Fans of the band have been very vocal in the last couple of years about their opinion on the country's unwillingness to let the matter go.
You May Also Like: Did BTS Really Bend an Entire Country To Their Will? Hiatus Forces South Korea To Amend Military Bill
Being one of the biggest musical groups of the current generation, BTS has been a big factor in putting South Korea's name on the map. Their tourism industry, and even brands that have BTS associated with them, have seen a major boost in performance. And fans believe that it is all because of the popularity of the band.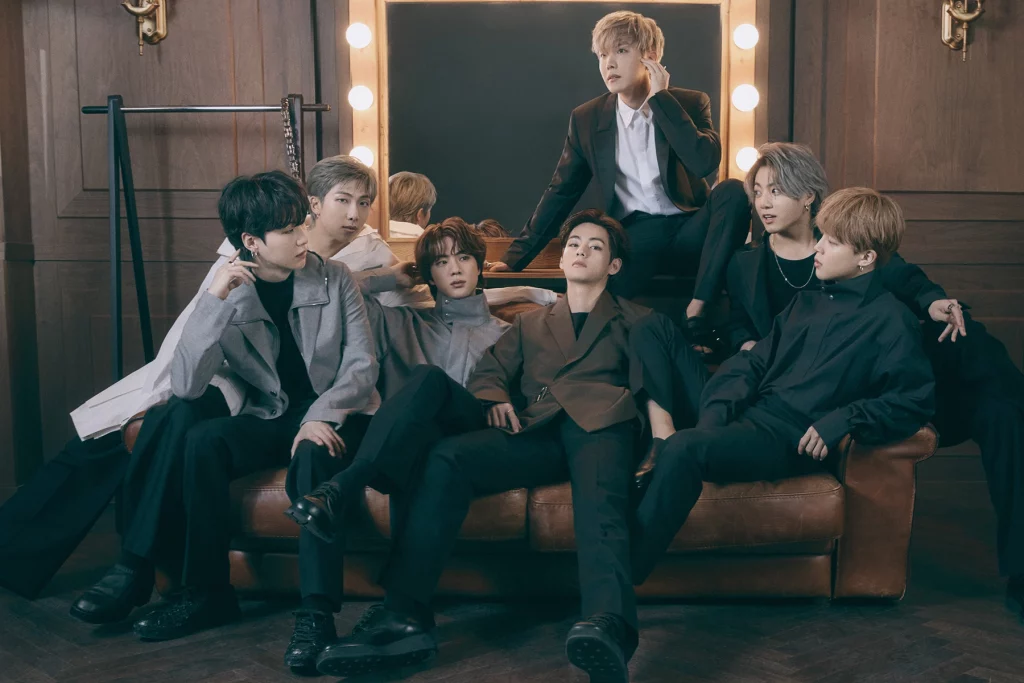 Last June, when BTS announced temporary hiatus, there was a sudden drop in the country's economy, which led to multiple government officials coming out to ask BTS to reconsider their decision. So it is not far-fetched to assume that the band does have a hold on the country's overall growth.
Over the years, there have been some individuals to have won exemptions – either being allowed to do a shorter time of service or put off service completely – including Olympics and Asian Games medal winners and classical musicians and dancers who win top prizes at specific competitions. Given BTS' impact, it is not too out there for fans to be asking why they are not given the same treatment.
Related Article: Tom Cruise Recreates BTS Iconic Finger Heart To Promote Top Gun: Maverick in South Korea As Movie Aims $1B Mark
Son Heung-Min, a South Korean footballer who plays for the EPL club Tottenham Hotspurs,  went through three-week military service in 2020 for helping South Korea win at the 2018 Asian Games. Whether BTS will be able to have similar privileges or not will soon come to light, as more than half the members will have reached the age limit by 2023.
A Clear Picture is Needed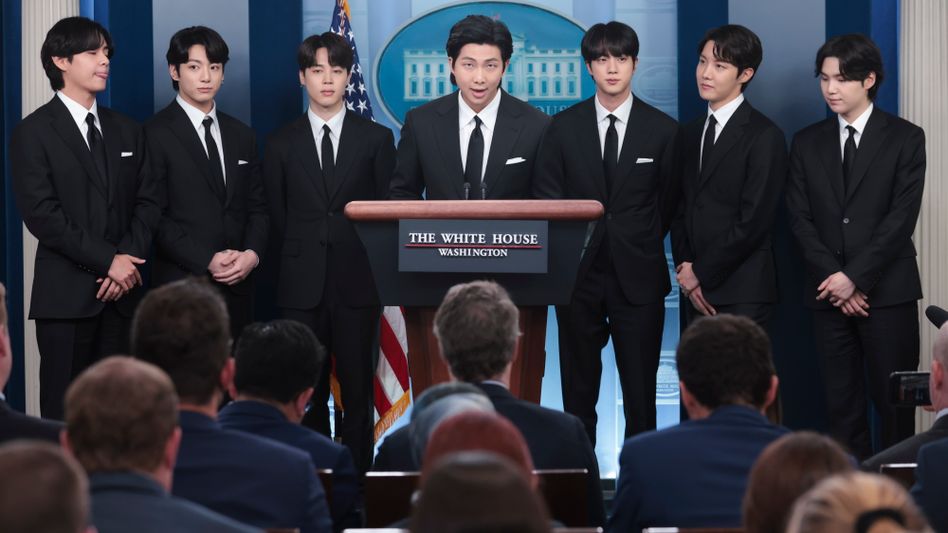 Back in April, a Big Hit official said that some members were having a "hard time" because of uncertainties over the parliamentary debate, and asking for a decision. Then in May, Culture, Sports, and Tourism Minister Hwang Hee asked for the seven members to be exempted from the mandatory military service, stating:
"The [exemption] system has been operated meaningfully to give those who have enhanced the national status based on their excellent skills more chances to contribute to the country, and there is no reason the popular art-culture field should be excluded from this."
Also Read: 'He's making history': BTS Member J-Hope Breaks Record At Lollapalooza By Becoming Highest Ticket Selling Artist in 31 Years, Fans Rename The Event As Hobipalooza
Now with yet another ambiguous statement, it has still not been completely established whether BTS will have to go through the military service or would be serving a shorter time period, or be exempted from it completely. Hopefully, BTS, and their fans, will have a clearer picture of the future of the band soon enough.
Currently, BTS members are taking a temporary hiatus from group activities to focus on their solo careers. Member J-Hope recently released his first solo album, Jack in the Box; and performed at the annual global music festival – Lollapalooza, as one of their main headliners last Sunday.
Source: PageSix