Pete Davidson is a comedian, actor, and a "serial dater". And it looks like Chase Sui Wonders is the next woman affected by the "Pete Davidson effect". For the unversed, this is the effect where women decide if the man is attractive or by keeping a check on who's dating them at the moment. Pete Davidson is not what a conventional macho man would look like and thus, deemed as a "soft boy". He also possesses the quality of making a woman which made him more irresistible in the market.
Therefore, the women like Ariana Grande, Margaret Qualley, Kaia Gerber, Phoebe Dynevor, Kim Kardashian, Emily Ratajkowski, and now Chase Sui Wonders all dig the energy he radiates. But apparently, he is now lying about his relationship with his new fling Chase Sui Wonders.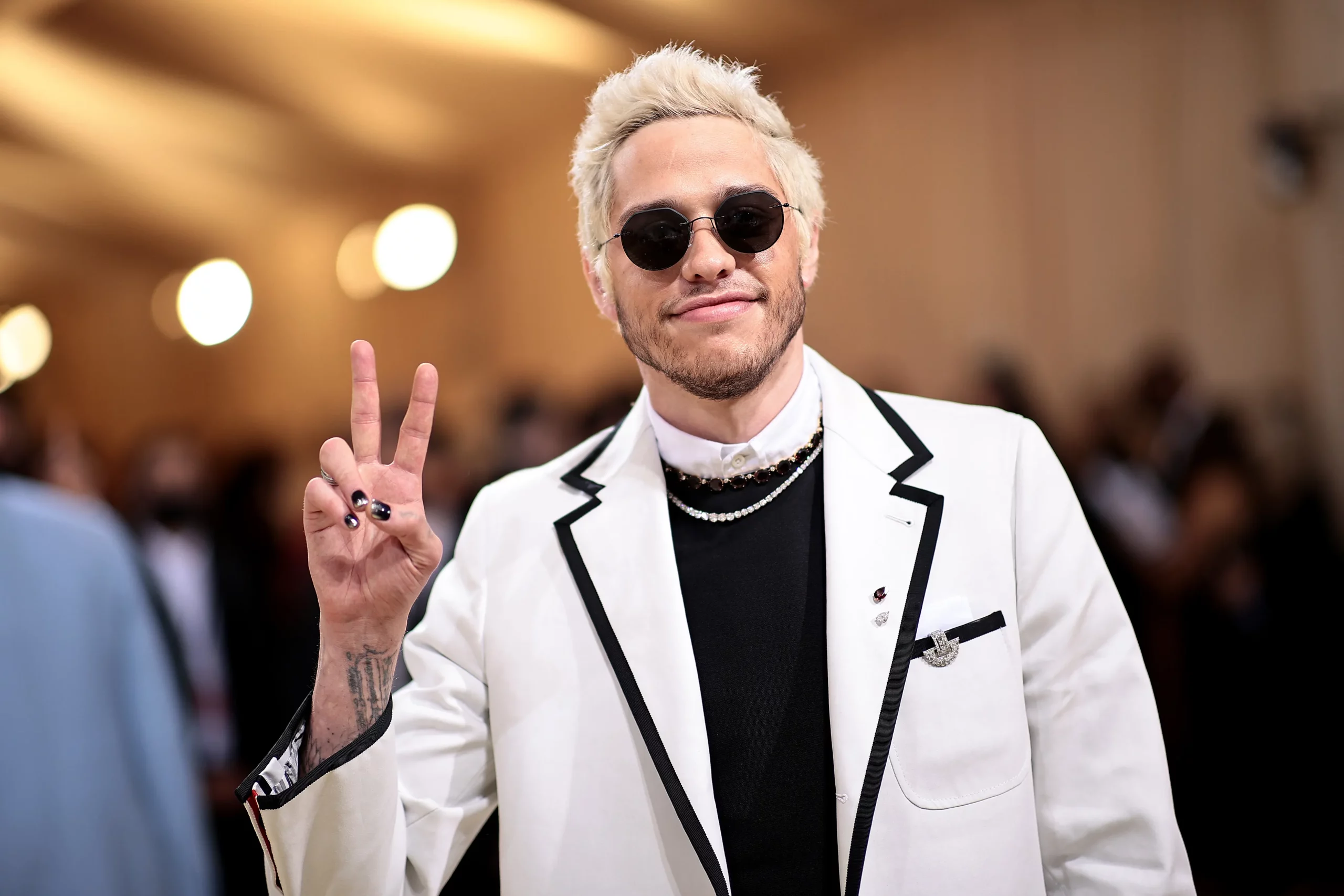 Also Read: Big Bang Theory Star Kaley Cuoco Won't Reveal if She's Dating Pete Davidson: "We really became very good friends"
Is Pete Davidson lying about Chase Sui Wonders?
Chase Sui Wonders and Pete Davidson clicked immediately after they met on the sets of Bodies Bodies Bodies. An insider confirmed to Us Weekly,
"Pete and Chase had insane chemistry on set,–As well as when the cameras weren't rolling."
The pair is still maintaining the rhetoric that they are "just friends". The "It" boy is seen hanging out with his co-star Chase Sui Wonders, an actor multiple times. The insider also spilled to Us Weekly that the pair has routine "overnight dates, cook together, and go out together,"
They also added,
"absolutely in some kind of relationship but aren't open about it yet," 
Recently they also seemed very affectionate in various locations. Multiple pictures of them kissing each other have also been captured. Recently, they were caught doing the same in Hawaii.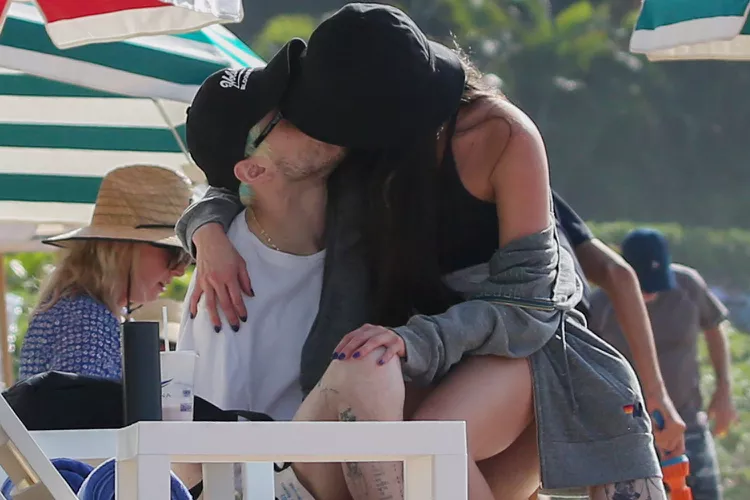 Also Read: Pete Davidson Makes it Official With Chase Sui, Easily Moves On From Emily Ratajkowski After Fiery Fling
The complete "relationship" timeline
The horror comedy Bodies Bodies Bodies brought star-struck lovers together. The two had impeccable chemistry both on camera and off camera. They first met on the set and after which they were seen together at a New York Rangers game. But at the moment Pete Davidson was believed to be dating Emily Ratajkowski. The pair were then seen in Whole Foods after Davidson's amicable breakup with Emily Ratajkowski in December of 2022.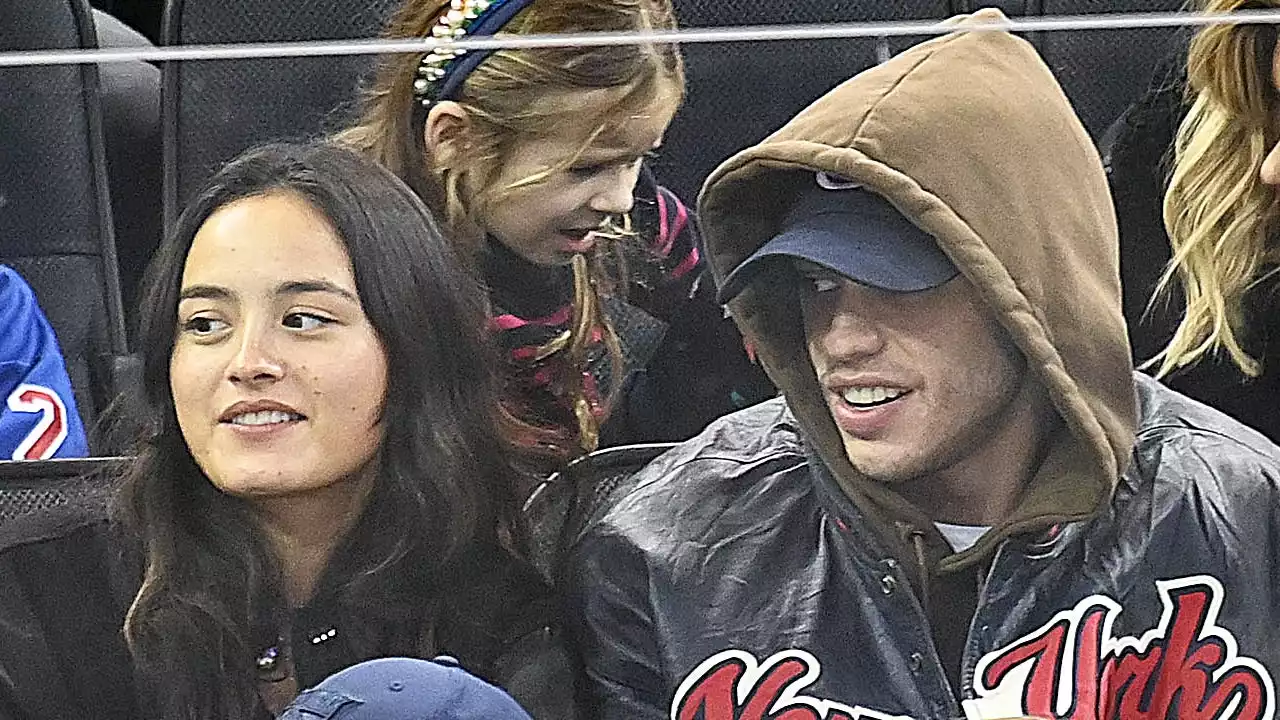 The new year gave them both a chance to start things fresh and according to the speculations they took it. Thus January saw a lot of Pete Davidson-Chase Sui Wonders together. The two were caught making out on the Hawaiian beach very recently so it can be said that, they are still going strong.
Also Read: 'If it was a female celeb, she'd be called a sl*t': Fans Slam Pete Davidson Romancing Chase Sui Wonders as Previous 'Beau' Emily Ratajkowski Settles for Eric Andre
Source: Us Weekly