Jennifer Lopez has always tried to portray herself as the voice of the Latinas in Hollywood. The Maid in Manhattan star has tried to shape the perception that her success, is the success of all Latinas and is an inspiration to them. But one can't help but wonder if that is the case really. The reactions which poured in after her winning the award for the most influential Latina artist in History make one wonder, is she really the most influential? As a lot of people wanted another name to receive the award – Shakira.
Jennifer Lopez has made her presence in the industry felt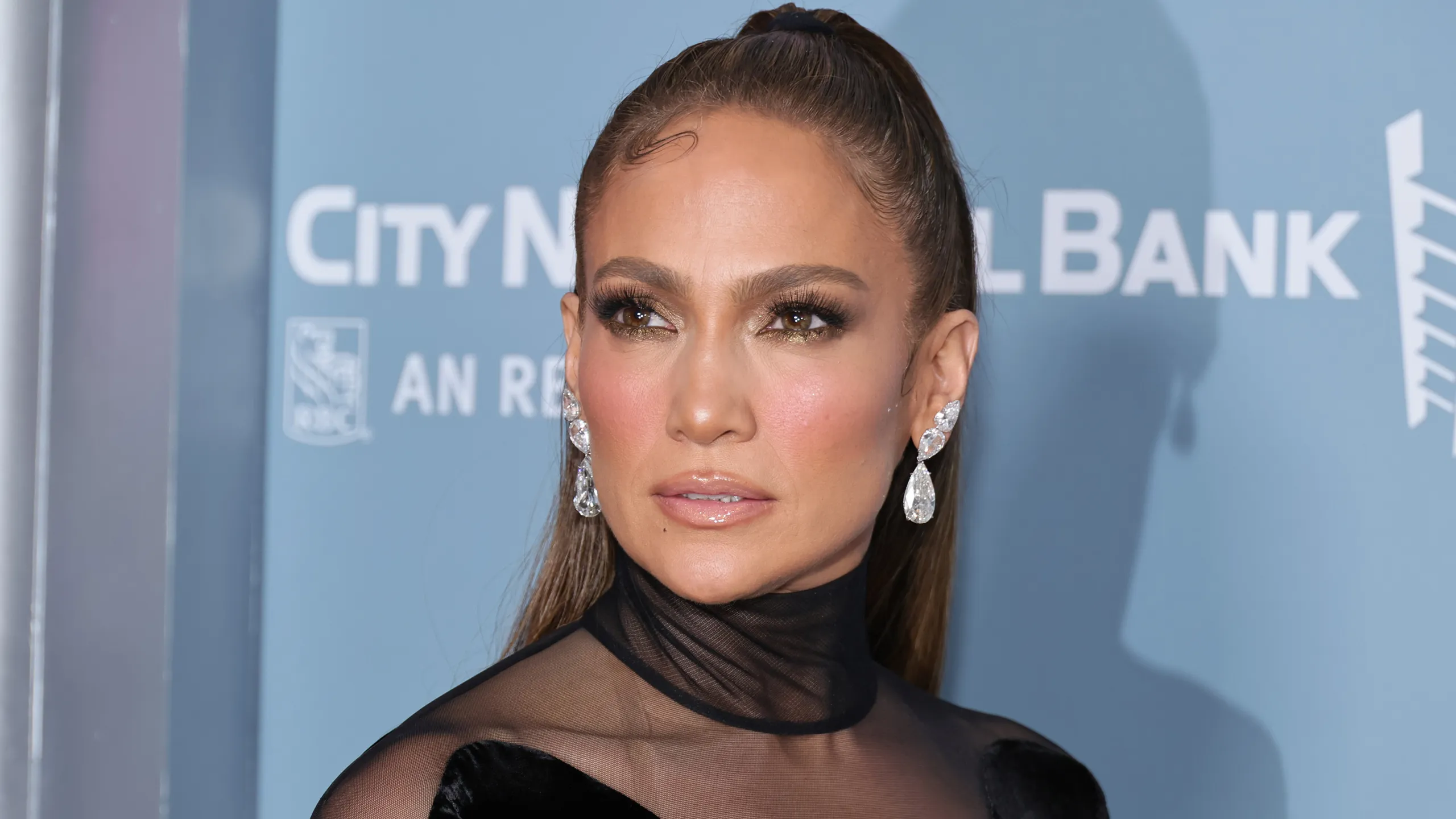 Jennifer Lopez has been in the industry for over 30 years. And in her three-decade-long career, she has made a name for herself in all walks, be it singing, acting, or dancing. And despite being in the industry for so long, she continues to stay relevant. Her movies are still loved by the people. Her songs are still popular on streaming platforms. She really has come a long way since starting out, scaling heights people can not even dream of in their life, even boasting of having a skincare brand to her name, JLo Body.
These achievements saw her bag the position of the Most Influential Latin artist in History. The award was given by the National Academy of Recording Arts and Sciences of the United States, which is the body responsible for awarding the Grammy Awards.
But does JLo really deserve the title?
Also Read: 'I remember seeing my first movie…..I hated it': Jennifer Lopez Claimed Watching Herself Act in a Movie Made Her Feel So Bad She Used To 'Shake Uncontrollably'
Fans wanted Shakira to bag the title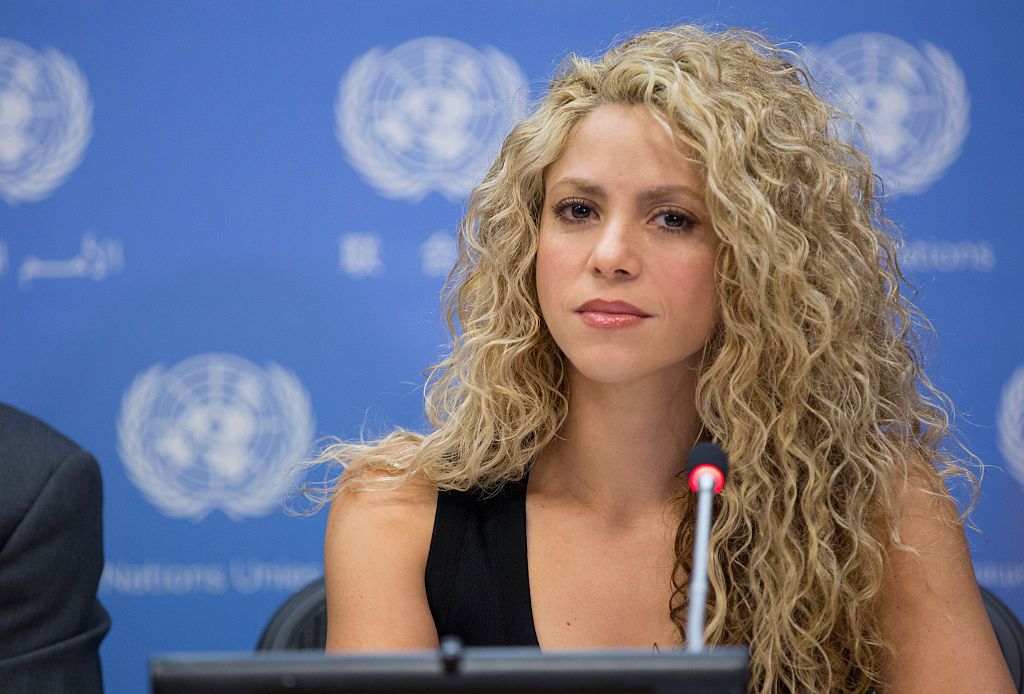 A lot of people think otherwise. Other names were doing the rounds, celebrities who had what it takes to win this award instead of Jennifer Lopez. The likes of Celia Cruz and Gloria Estefan were a part of the list of nominees because they were considered pioneer legends of Latin music. They had definitely made a stake in the award.
Jlo has never even won a Grammy! There are many others this should have gone to, like Gloria Estefan or Shakira, just off the top of my head! What a travesty the Recording Academy has become. https://t.co/F3U86SaJHm

— Shiv is tired of the gun violence epidemic. (@ritaritabobeeta) October 25, 2022
But there is one name that has been featured rather prominently in this debate. A celebrity who is JLo's contemporary and has also performed by her side. A celebrity who continues to rule over fans' hearts. She is none other than the Colombian singer, Shakira.
Shakira has enjoyed a similar record in her career. She was also a Latin star who was at the peak of her game, who made a name for herself in all spheres and continues to enjoy a sizable fan following (and a lot less hatred). But still, she was overlooked by the Academy for the Most Influential Latina Award. And this has irked fans.
Also Read: Jennifer Lopez Made $1.8B Rich Kim Kardashian Look Poor, Used Her Limited Collection $100K Hermès Himalayan Crocodile Birkin as a Casual Gym Bag
Shakira fans seek justice for her after being deprived of the deserved award
Fans from around the world have come out to question the rationale behind Jennifer Lopez winning the title over Shakira. The Academy opined that JLo made the cut because of her extensive tours. Fans couldn't wrap their head around this explanation. For them, Shakira is still ahead of Lopez.
Wait!! @shakira deserve it! 🤬 SHE is the most influential Latina of the 20/21st Century! What a shame Grammy! Shame on you!!! 😡 pic.twitter.com/mz09IfWG7S

— Dan (@Dany_Empire) October 12, 2022
Please stop saying she's the most influential Latina.. Like Celia Cruz, Shakira, Selena, Joan Baez, Sylvia Rivera, Gloria Estefan and Thalia among others exist. https://t.co/WObc3nftQT

— momotron first of her name (@DarkMomoSpeaks) July 30, 2022
People claim that JLo doesn't even have a sizable presence in Latin America. It is Shakira who rules there.
The Grammys make a big mistake, the most influential Latina of all time is @SHAKIRA. Do not make a fool of jlo, she does not even speak Spanish, nor is her music successful in Latin America, @SHAKIRA is much more successful and truly represents Latinos

— Aegon T. (@peterpunk1989) October 13, 2022
She is not Latina, she is gringa, she was born in the USA, she is not a representation of Latin Americans (Latinos), she doesn't even speak Spanish well and she doesn't have Grammys either. The most influential latina in history is called Shakira, good night. pic.twitter.com/foT0I5fqoP

— Andrés Guillén 🥂🎧🏳️‍🌈 (@andresguillen6_) October 12, 2022
Some also brought up how the Jenny on the Block Singer had no Grammy awards to her name, but has somehow bagged this title.
JLo fans do not understand them. Before they used to say that the Grammys are rubbish and now that they named her the most influential latina they changed their minds. But the joke tells itself, JLo does not have a Grammy and Shakira does

— Chris DH (@RodyDazHernnde1) October 15, 2022
With not enough fluency in Spanish to not having a significant fanbase in Latin America, Shakira fans have made several valid points. But we live in a world…
Also Read: "You left me because of your narcissism…It wasn't your fault": Shakira's Heartbreaking Message to Ex Gerard Pique as the Custody Battle Continues Following An Ugly Break Up
Source: Marca