There has been a flurry of public rumors and media coverage following the revelation of the relationship between both anchors of ABC's Good Morning America 3 -T. J. Holmes and Amy Robach. Several sources claim that T. J. Holmes had a romantic relationship with his co-anchor, while being married to Marilee Fiebig.
Two weeks after the co-anchors' romance was made public, a source claimed there are no suspensions in place. Network executives are concerned that it has damaged the reputation of ABC News.
Holmes and Robach's current status on the show was updated in an email from ABC News president Kim Godwin to staff members.
Godwin mentioned the "ongoing matter" involving Holmes and Robach and said she was aware that the coverage might be off-putting.
Also Read: "But she was such a sl-t in college": Meghan Markle Blasts Hollywood For Overly Humiliating Women For Exploring Their Sexuality, Believes Men Are Celebrated For Having Affairs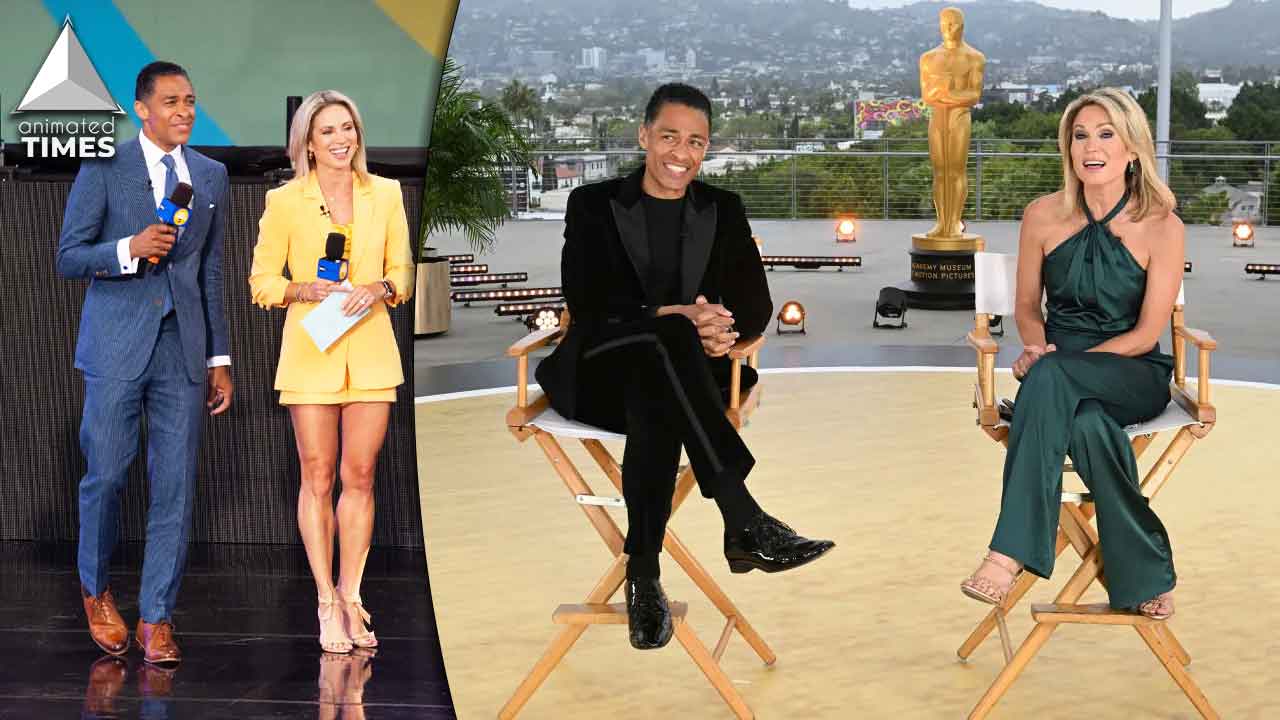 "Amy and T.J. will remain off-air pending the completion of an internal review, and there will be a rotation of anchors at GMA3 for the time being," she said.
Godwin remained mum regarding the rotation's lineup. According to what is said, there is no precise timeline for how long the review will last.
GMA3 Flirtfest of Holmes-Robach Will Not Continue 
The Daily Mail reported last week that T. J. Holmes and Amy Robach had been spotted holding hands and spending time together, leading to them being put off-air.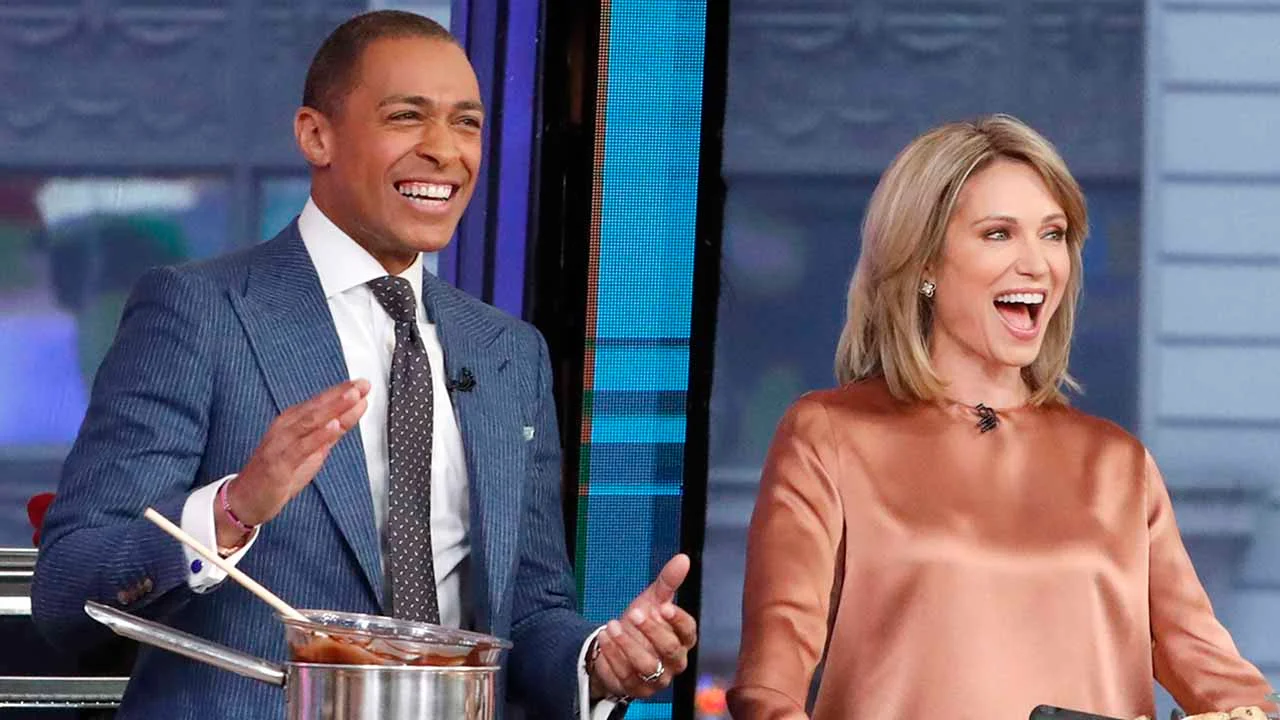 The apparent off-air relationship does violate company policy, according to a previous statement by Kim Godwin. Robach and Holmes have been married to separate partners since 2010.
"No one at ABC likes the way Amy and T.J. handled it," one insider shared, adding that Robach's 20/20 co-anchor David Muir in particular "wants no part" of the drama.
After it was revealed at the end of November that Holmes, 45, and Robach, 49, had started a covert romance while married to other people, they were kicked off of GMA3 last week.
According to a source who spoke to Page Six, Holmes and Robach started dating around the time they were training for the New York City Half Marathon in March. Apparently, they separated from their respective spouses in August.
Also Read: "She doesn't like this kind of scandals tainting the show": Good Morning America Removes T.J. Holmes and Amy Robach From Series After Affair Allegations Despite Anchors Not Violating Company Policy
ABC News anchors 'upset' over T. J. Holmes and Amy Robach's covert affair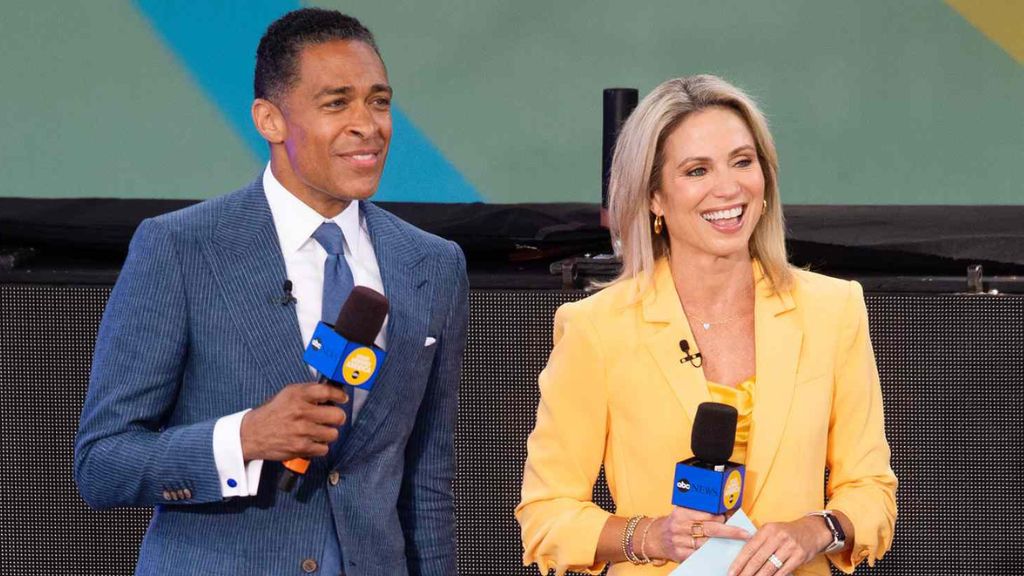 It was previously stated by an ABC employee that the co-anchors' relationship would not result in disciplinary action. But the network started its internal investigation after it was discovered that T. J. Holmes had at least two other alleged affairs with co-workers.
Beginning in 2020, the two have shared the role of co-anchor on GMA3, a Good Morning America spinoff.
Amy Robach joined ABC News in 2012 after spending nine years working for NBC News and MSNBC. 
Following a brief stint as an MSNBC contributing anchor, T. J. Holmes joined the network in 2014 as a co-anchor of World News Now.
Source: Page Six