The drama between former NFL star Tom Brady and model Gisele Bündchen still continues. The two ended their marriage back in October 2022 and have been romantically linked with several celebrities since then. However, several media outlets have claimed that the model may want to get back with the former athlete.
Amid these rumors, Tom Brady posted a cryptic message on his Instagram in the form of a quote by Ralph Waldo Emerson that explained the meaning of "success." Fans wonder if this is a subtle message for his ex-wife as the message talks about "betrayal of false friends."
Tom Brady posted a cryptic message on his Instagram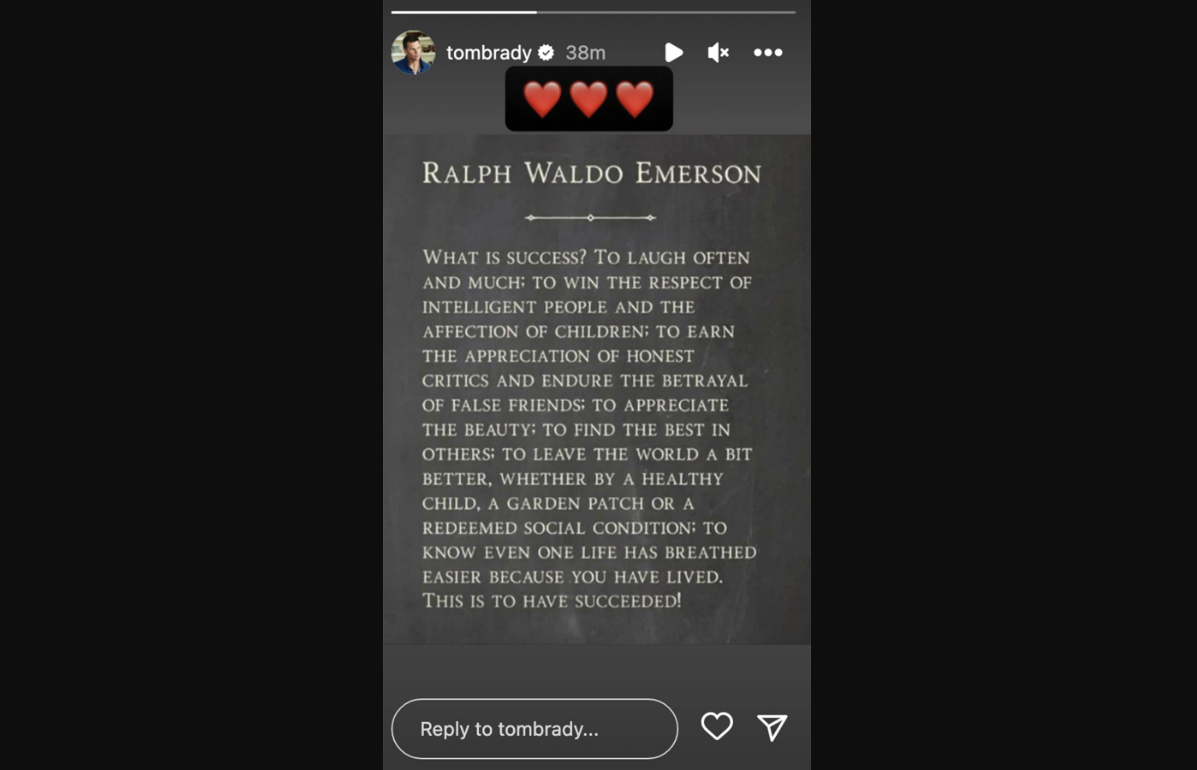 Former Tampa Bay Buccaneers star Tom Brady previously posted a quote on his Instagram story which is believed to be a cryptic message. He posted the quote by Ralph Waldo Emerson,
"What is success? To laugh often and much; to win the respect of intelligent people and the affection of children; to earn the appreciation of honest critics and endure the betrayal of false friends; to appreciate the beauty; to find the best in others; to leave the world a bit better, whether by a healthy child, a garden patch Or a redeemed social condition; to know even one life has breathed easier because you have lived. This is to have succeeded!"
The former NFL star has been in the spotlight lately, primarily for his retirement and divorce from his ex-wife, Gisele Bündchen.
Also read: Gisele Bundchen's Dating Life: Who Has the Super Model Dated Besides Tom Brady
The model has been romantically linked to a lot of celebrities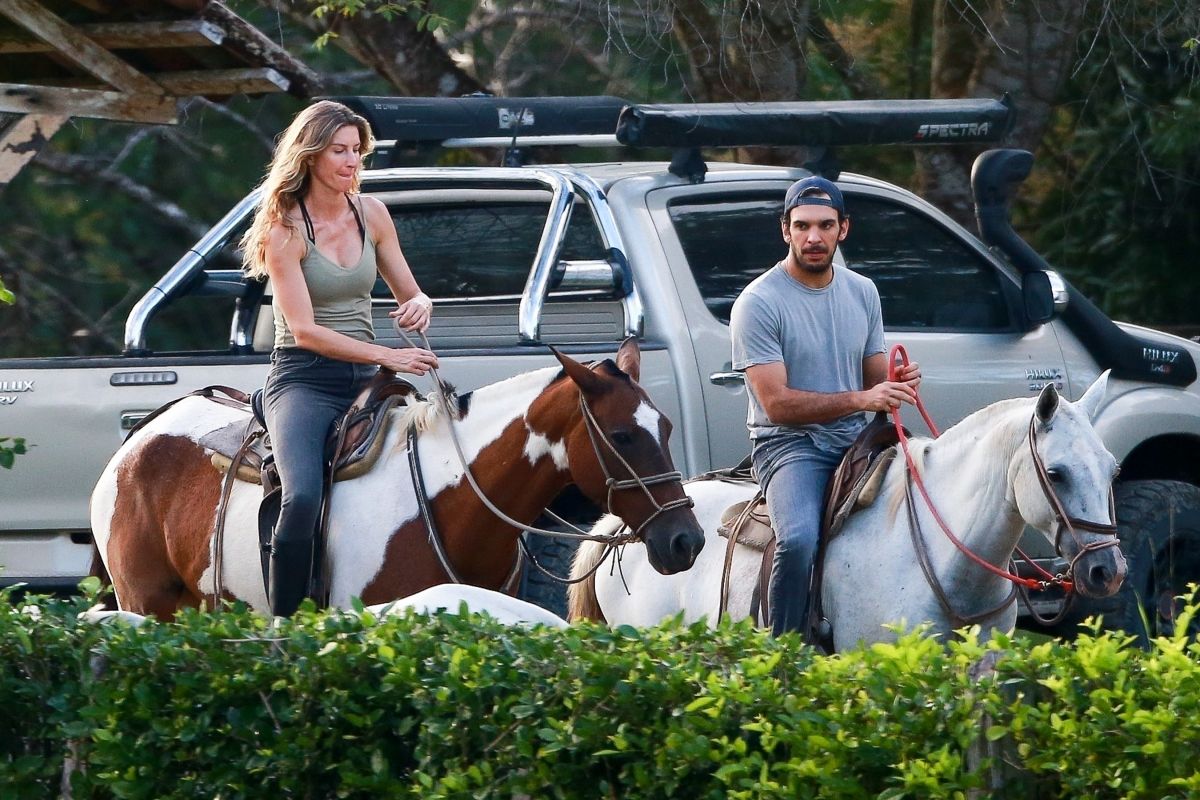 Since their divorce in October 2022, model Gisele Bündchen has been romantically linked to a lot of people. The latest rumor ships her with Brady's friend, billionaire Jeffrey Soffer. Rumors claimed that he has regularly met the model since her split. He has assets that are believed to be worth about $2.2 billion.
However, the model has shut down these rumors as she previously said, "I have zero relationships with him in any way. He's Tom's friend, not my friend." Apart from this, she is rumored to be dating her Jiu-Jitsu trainer Joaquim Valente.
Also read: "I want all his dreams to come true": Gisele Bündchen Gets Emotional Talking About Tom Brady, Debunks His NFL Return as Cause for Divorce
Tom Brady and Gisele Bündchen ended their marriage last year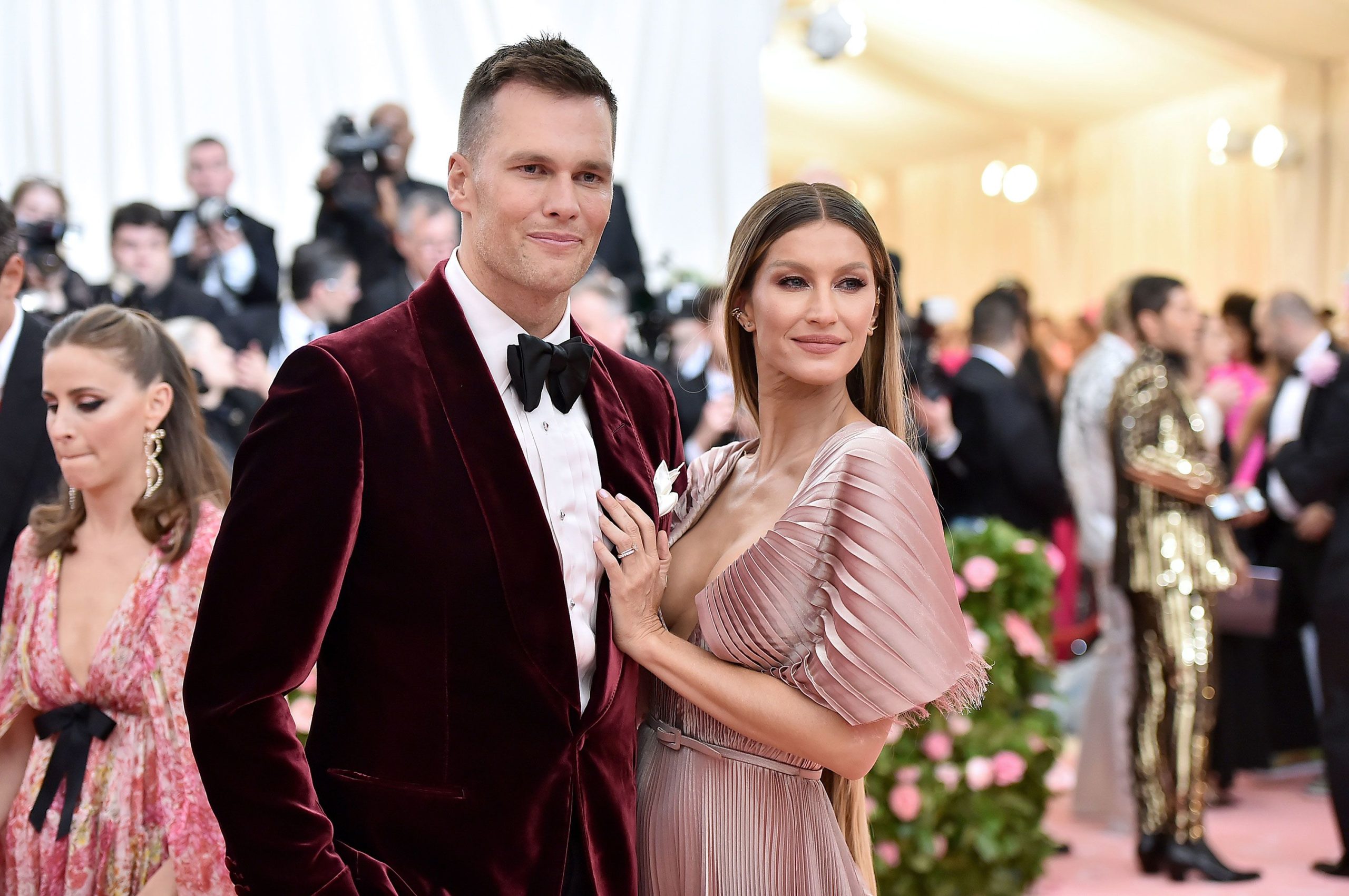 In October 2022, it was revealed that Brady has ended his marriage with Bündchen after being together for roughly 13 years. He released a statement,
"In recent days, my wife and I finalized our divorce from one another after 13 years of marriage. We arrived at this decision amicably and with gratitude for the time we spent together. We are blessed with beautiful and wonderful children who will continue to be the center of our world in every way."
The real reason behind the split was never revealed, however, sources close to the couple have claimed that Tom Brady's decision to unretire from the sport in 2022 did not sit well with the model. She wanted him to spend more time with his family but the sport didn't allow him to do that. In February 2023, he finally announced his second retirement stating that he is leaving the sport "for good."
Related: Gisele Bundchen Finally Breaks Silence on Dating Her Billionaire Friend Because of His $2.2 Billion Fortune Rumors After Divorce With Tom Brady
Source: PageSix