Former United States President Barack Obama is in the news yet but not for anything related to politics. With the recent Emmy announcement, the former president has scored his first nomination in the 'Outstanding Narrator' category. The 44th president earned an Emmy nomination for his work on the Netflix documentary series "Our Great National Parks". Barack Obama has already two Grammy Awards so far, both in the 'Best Spoken Word Album' category, and getting Emmy Award will make him achieve EGOT status and the first president to do so. 
Checkout, 'Sorry Antony Starr, You Deserved Better': Internet Apologises To The Boys Star For Legendary Season 3 Performance After Emmys 2022 Rejects Series
Barack Obama Emmy Nomination for Netflix Docuseries
Narrated by former US President Barack Obama, "Our Great National Parks" docuseries "shines the spotlight on some of the planet's most spectacular national parks". Earlier, he was nominated thrice for the Grammy Awards and won twice. He was credited for audiobooks of his memoirs "Dreams From My Father" and "The Audacity of Hope".
Checkout, Celebs Who Quit Smoking
As the news broke, below are some of the netizens who reacted to the former US President getting a nomination for the Emmy
"This is what he always wanted to do instead of being a pol or making the world better." a fan tweeted reacting to the news.
This is what he always wanted to do instead of being a pol or making the world better. He could of codified roe as he promised, he could have passed universal health care, he could have tried some sort of gun reform after sandy hook but no. The biggest failure of a president ever

— nut (@prodrunkdrivin) July 12, 2022
A user tagged the former president Donald Trump and tweeted, Betcha Obama, wins it too!"
@DonaldJTrumpJr Betcha your daddy never got an Emmy Nomination!

Betcha Obama wins it too!

— Hedy Lamarr-I Stand With Ukraine🌻 (@HedyLamarr0629) July 13, 2022
Boo! Hiss!

— Lois Haworth (@LoisHaworth16) July 12, 2022
If Barack Obama wins the category this year, he'll be the first president to achieve EGOT status. So far, only a few people have achieved it like Audrey Hepburn, Mel Brooks, Jennifer Hudson, etc. 
EGOT incoming

— 𝕐𝕦𝕡🗽 (@DukeAlexanderr) July 12, 2022
If narration is a category and if he was a narrator. Then congrats.

— Celeste (@MotherOfNekos) July 12, 2022
Well, we can certainly hope that!
No, turns out Pres. Obama is literally great at everything.

— mMouse 🇺🇦 🌻 (@MouseEars4950) July 13, 2022
Barack Obama's competition at the Emmy Awards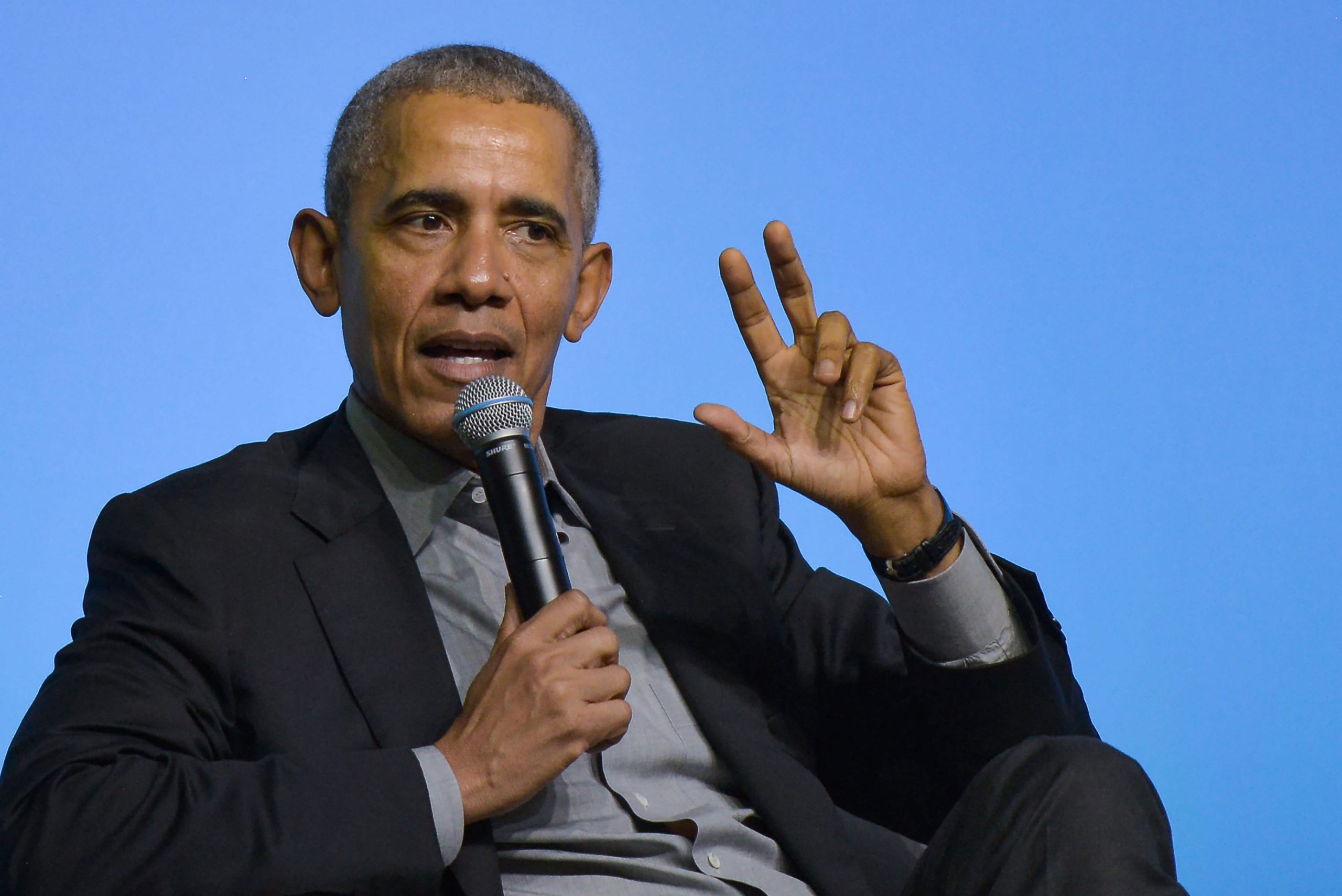 Interestingly, Barack Obama also has a Nobel Peace Prize. The five-episode Netflix docuseries, "Our Great National Parks" aired in the month of April. The former president will go up against Kareem Abdul, previous Emmy winner David Attenborough, W. Kamau Bell, Lupita Nyong'o, and some other renowned celebrities.  
Thanks for your feedback!