Christina Aguilera made her mark at the 2022 Latin Grammy Awards, bagging the much-coveted golden gramophone for 'Traditional Pop Vocal Album'. The Grammy for the pop singer has come after a long 21 years, and most of her fans had lost hope. But now that the queen has come out with a Latin album after over 2 decades, she bagged the award. The 41-year-old released her first Latin album, Mi Reflejo back in 2000 which won the Latin Grammy for Female Pop Vocal Album, and now 2022 saw the release of Aguilera, the singer's second Latin album.
Christina Aguilera makes history with her 7th Grammy win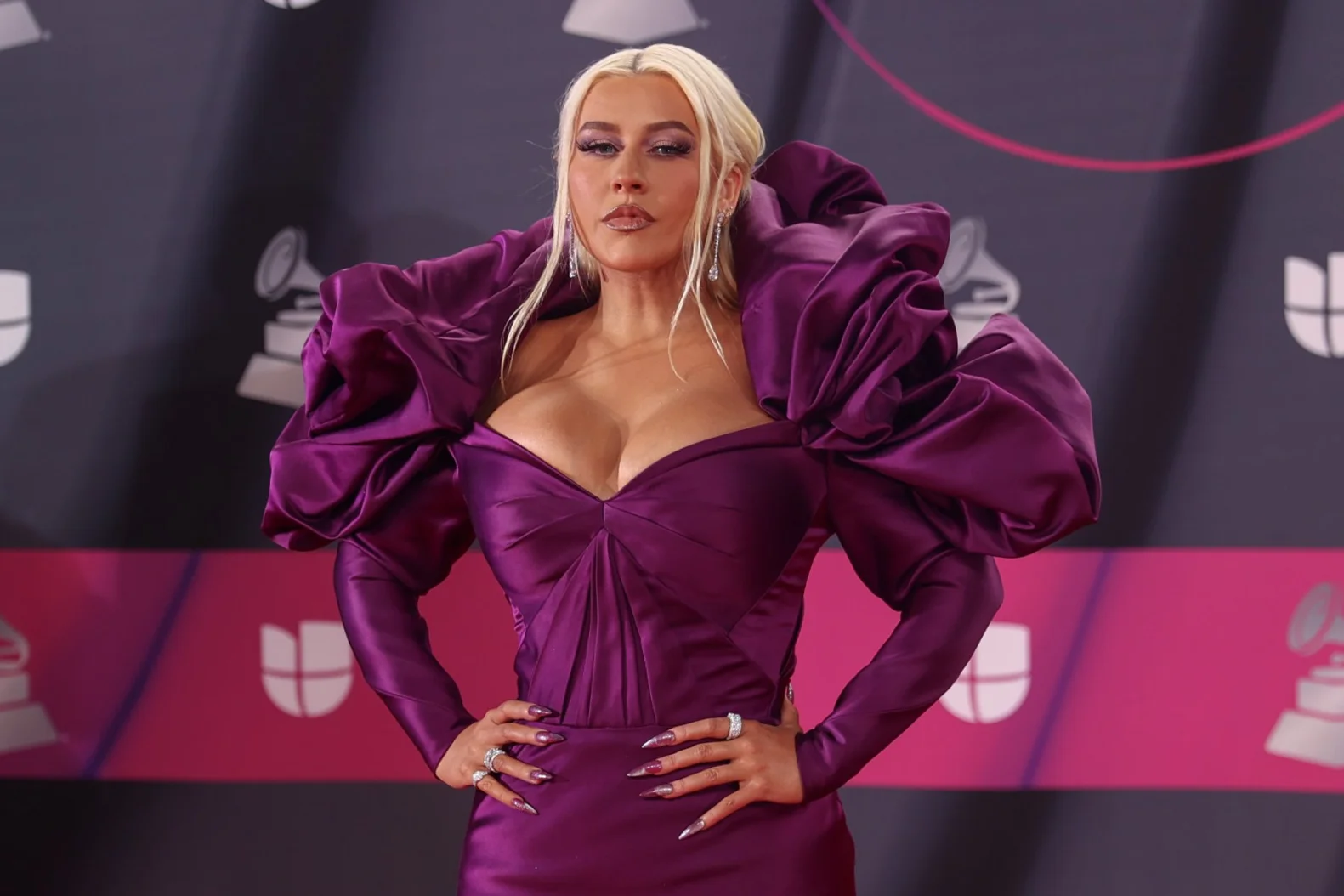 Christina Aguilera was quite a sight on 18th November, the night of the Latin Grammys, where first she stunned all with her statement violet gown on the red carpet. And then she went on to give a fiery performance on stage, performing a duet, Cuando Me Dé la Gana with Christian Nodal, during which she again slayed in her black bustier bodysuit and her signature Y2K hair trend, one that she is known to have basically invented. However, the highlight of the night was undoubtedly her winning a Grammy herself for 'Traditional Pop Vocal Album' for Aguilera.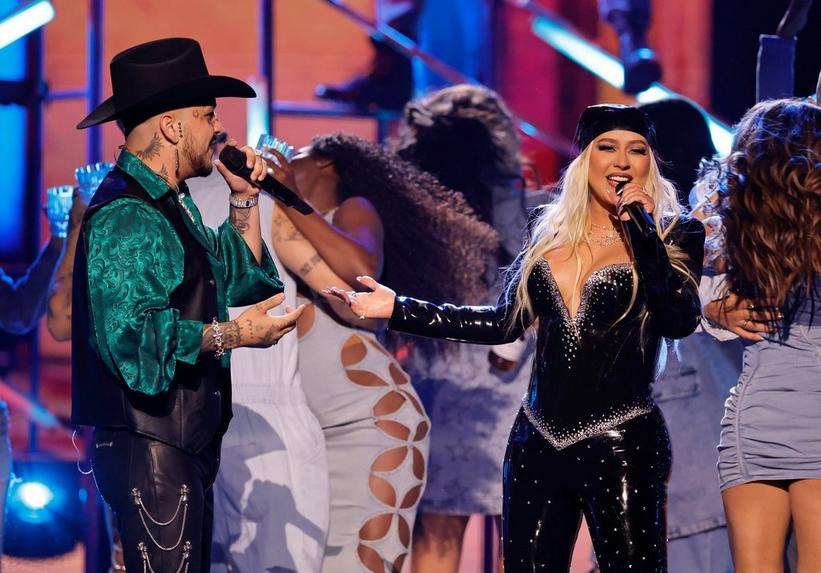 Also Read: 'Body-Shaming Others Is NOT The Move… Delete This': After Fans Slam Britney Spears' Offensive 'Hang Out With Fat People' Post, Christina Aguilera Unfollows Her On Instagram
During her acceptance speech, the Genie in a Bottle singer said,
"I've been wanting to release another Spanish album since Mi Reflejo. It was such an amazing time for me. This is so important to me, and it's so amazing to come back to this home."
This is the Beautiful singer's 7th Grammy win of all time and the most marvelous fact is that it has made her the youngest celebrity to have won a Grammy for four different decades: 1990s, 2000s, 2010s, and 2020s.
Also Read: 'Not trying to be critical of anybody': Britney Spears Clueless About Body Shaming Outrage After Christina Aguilera Unfollows Her
Christina Aguilera fans ecstatic with the long-awaited Latin Grammy win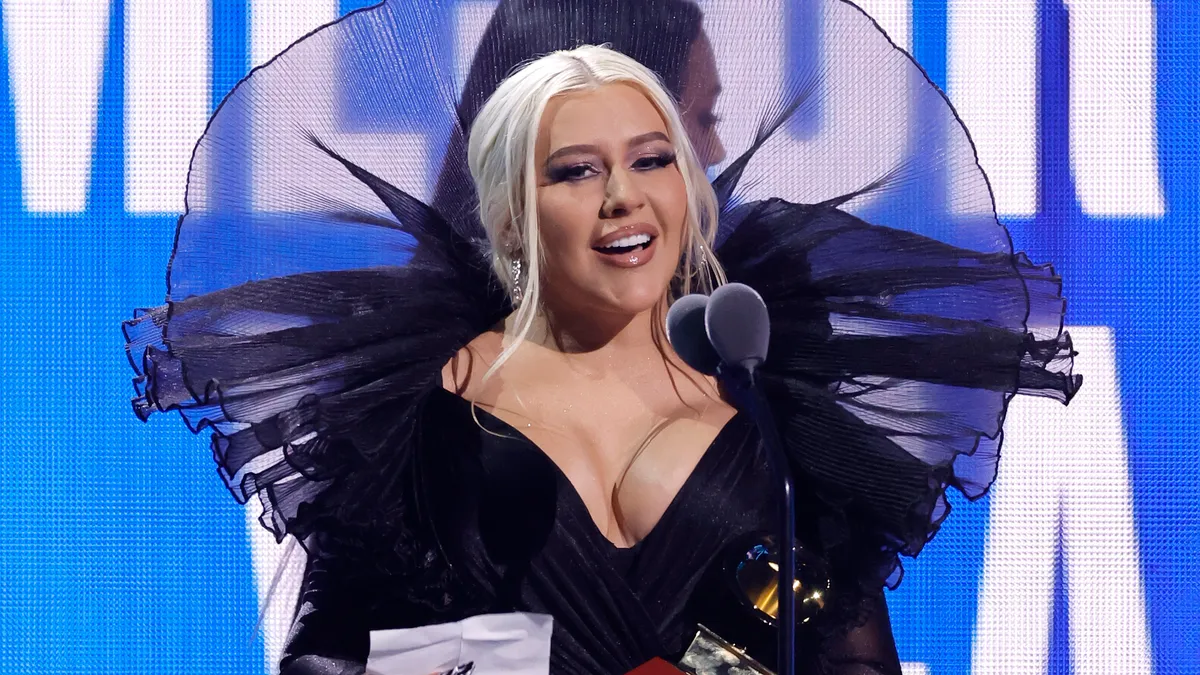 Fans were quite delighted with the singer's win who has also been named, "Voice of a Generation". The Latin Music industry is generally ruled by the likes of Shakira, who has the second-highest Latin Grammy wins among female artists, having won an impressive 12 awards. However, this year Shakira couldn't manage to win a single award despite her single Te Felicito being quite a hit. And Aguilera rose like a phoenix and the Xtina fandom could not be happier.
With this milestone, she becomes a Grammy winner in 4 different decades: 90's, 2000's, 2010's and 2020's! pic.twitter.com/5K6a0K2lVX

— ⚔️⛈️🕯️AGUILERA 🕯️⛈️⚔️ (@Xtino__) November 18, 2022
https://twitter.com/CrownedXtina/status/1593591552533733377?t=OajCibTqDy7aiaAnf1ChgQ&s=19
Took a century

— 🧣 (@corneil_ri) November 18, 2022
She is the youngest artist to win a Grammy in 4 different decades.

— Sir Jayson (@jayson_btcb) November 18, 2022
https://twitter.com/lady_marmaIade/status/1593596928490708992?t=6El23cDWA1SAYV1Wc56Jkw&s=19
Talent won again !!!!!

— macsdegraw (@macsdegraw) November 18, 2022
https://twitter.com/AguileraNikolay/status/1593597267944132608?t=ydKbfyNWF2_0raRkjY0Pvg&s=19
Not every artist can or has achieved what Aguilera did and her sprawling and iconic career continues still.
Also Read: "She is a beautiful woman of power": Britney Spears Defends Herself Against Fat-Shaming Accusations Made Towards Christina Aguilera, Says it Was Her Insecurities Caused By Her Toxic Family
Source: Twitter, InStyle