"Thor: Ragnarok," directed by Taika Waititi, was a great smash in the Marvel Cinematic Universe in 2017. Waititi's return as director and co-writer for "Thor: Love and Thunder" was a no-brainer for Disney and Marvel Studios, given his success. Finally, the official trailer for the fourth installment of the "Thor" sub-franchise has arrived, giving fans a first look at Chris Hemsworth's portrayal of the titular God of Thunder, Natalie Portman as Jane Foster, and it is more satisfying than ever.
The comeback of more than Waititi as director will be celebrated in "Thor: Love and Thunder." Chris Hemsworth, Tessa Thompson, and Jeff Goldblum are among the former cast members who have returned. Natalie Portman, who left "Ragnarok" to reprise her role as Jane Foster, will also appear in the film.
Jane Foster's Return to the MCU
Thor will be reprised by Hemsworth in Love and Thunder, which will start up after the events of Avengers: Endgame and see the God of Thunder joined by the Guardians of the Galaxy and Portman's Jane Foster, who is set to take on the title of the next God of Thunder.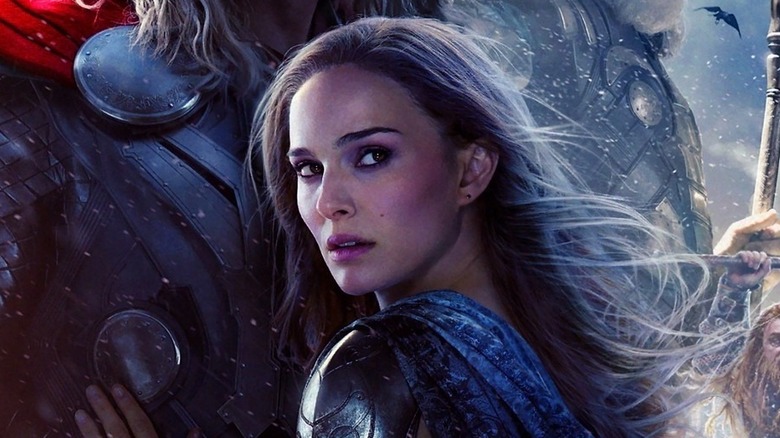 Portman stated of her preparation to play a more muscular Jane Foster, "It was really fun. It was very physical, so it was a lot of both agility work and also strength work. It definitely helps you get into character, and it's definitely changed the way I move. You walk differently; you feel different. I mean, it's so wild to feel strong for the first time in my life."
"Thor: Love and Thunder" is based on the "Mighty Thor" comic book series, in which Jane Foster takes up the hammer to become the new God of Thunder. Despite the fact that Portman appeared to be done with the part after playing Jane in both "Thor" and "Thor: Dark World," she was persuaded to return after meeting with Waititi. Jane Foster's comeback is undoubtedly anticipated by fans, and the film's debut trailer just adds to the excitement.