Disney has released an all-new trailer for the forthcoming Guardians of the Galaxy: Cosmic Rewind roller coaster that is soon making its way to Walt Disney World's Epcot.
The trailer sees the Nova Corp calling on a signal in distress that was intercepted by Star-Lord, Groot, and Rocket Raccoon. Making a beeline, the team then goes to Epcot to save the galaxy from the dangerous threat.
Guardians of the Galaxy: Cosmic Rewind Was Announced In 2017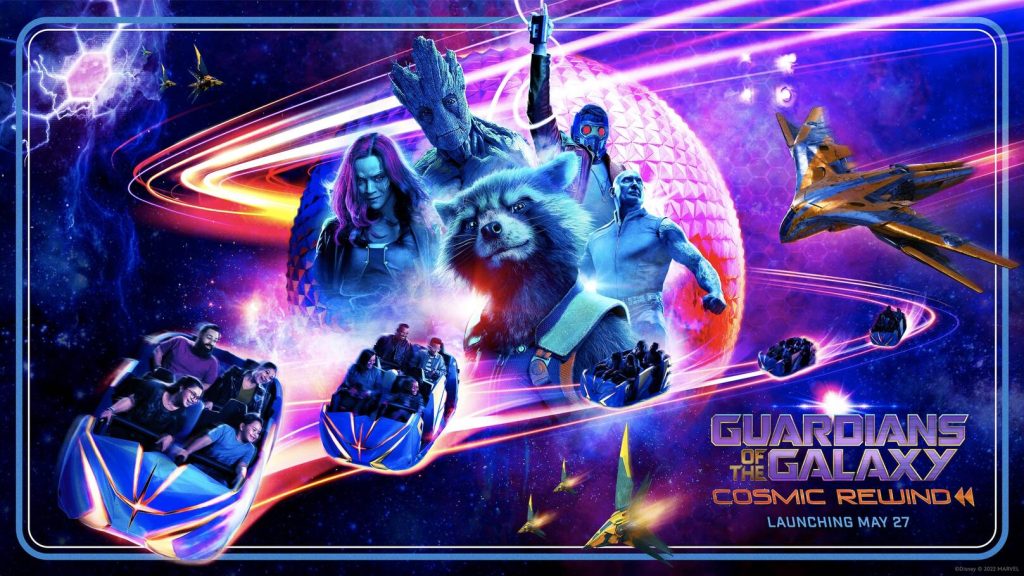 Guardians of the Galaxy: Cosmic Rewind was announced in 2017 and is an all-new roller coaster attraction that's making its way to the launching that's taking place at Epcot in the month of May. The ride also features the first-ever reverse launch by Disney and stands as one of the biggest enclosed coasters to date.
Here's Disney's official description for the ride below:
https://youtu.be/g5ACZ6haz7Y
As part of the EPCOT transformation, strap in, get your game face on and crank up your mixtape as you twist, turn and blast through an awesome intergalactic chase. Welcome to Guardians of the Galaxy: Cosmic Rewind! A massive, first-of-its-kind family-thrill coaster only possible at EPCOT, where the Guardians of the Galaxy need YOU to save humanity on an amazing journey across space and time. Get ready to rewind, rotate and head toward the action through an exciting space pursuit. This cosmic trip will be one of the largest fully enclosed coasters in the world, featuring the first reverse launch on any Disney coaster!
Over on the MCU's side of things, fans are still anticipating the release of Guardians of the Galaxy Vol. 3, which is currently being seen as the last film in the MCU franchise.
Here's what Dave Bautista had to say: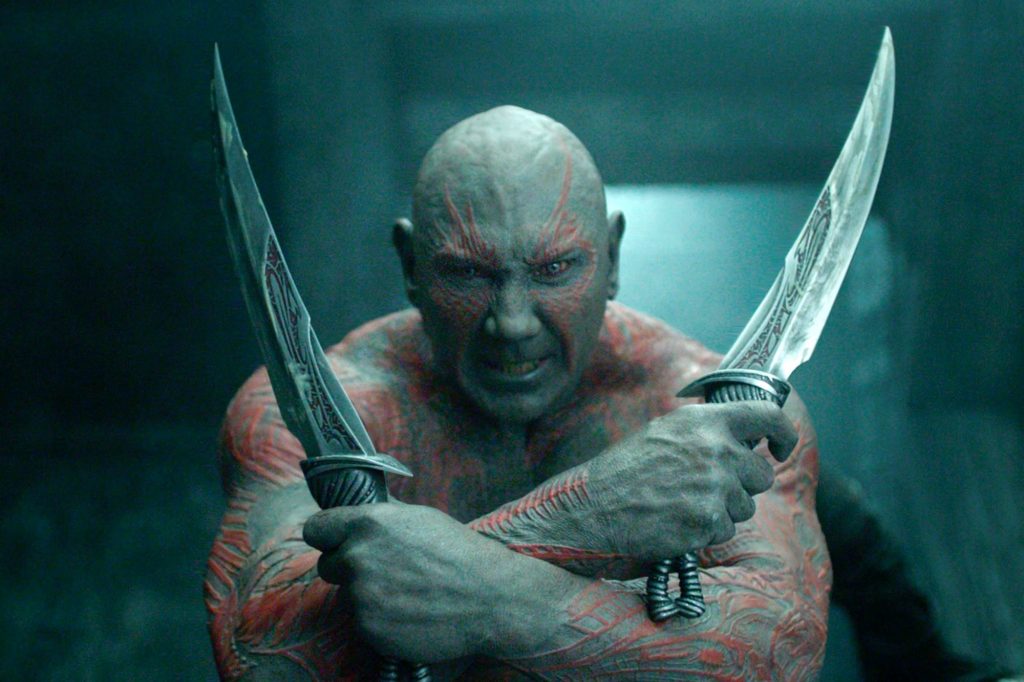 "It's our third film, we're gonna wrap it up," Dave Bautista, who plays Drax recently said. "And it's been a hell of a journey with a few bumps. So, I'm looking forward to this, man. My cast and obviously the director, James Gunn, they're like family to me. This is kind of where my journey started. It's come full circle and I'm looking forward to wrapping it up. And it's bittersweet. I mean, I've been doing Guardians since 2013. And, you know, when this comes out, it'll be in 2023, so that's a, you know, 10-year journey. You know, all things must end. And, you know, I'm looking forward to kind of wrapping this up with my friends and family."
Guardians of the Galaxy: Cosmic Rewind will launch on May 27 in Walt Disney World at Epcot.