No Time to Die will be Daniel Craig's last outing as James Bond. But who will replace Craig's bond in the franchise? There are a lot of actors on the potential Bond list but Tom Hardy tops the list. There has been rising speculation that Hardy might take on the role of agent 007 in the future.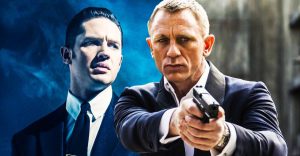 According to the aggregator US-Bookies, Hardy holds the tops spot for portraying agent 007 beating Bridgerton's Rege Jean Page. For years, Hardy has been one of the choices to be Bond. But the truth is that the franchise should go in a different direction after No Time to Die.
From the moment it was announced that No Time to Die will be Daniel Craig's last Bond film, fans have been contemplating who can replace him. Actors like Idris Elba, Henry Cavill, and others are on the list. However, fans have never been able to decide who can be the best Bond. Hardy is a great Bond on paper. He is a talented British actor who has a terrific international appeal. But other reasons indicate why he might not be a great pick.
Too Similar to Craig
Tom Hardy has similar energy as Daniel Craig. Usually, when a new actor takes on agent 007, they bring distinctly new energy and perspective. Craig brought his hard edge, gritty 007 energy to the table. However, Hardy also brings the same kind of energy to the role which will not make him stand out in the long list of Bond actors.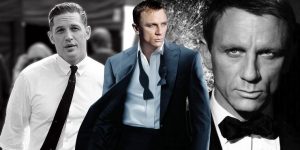 Tom Hardy's age
Although there is no issue with older actors taking on action roles, Hardy's age might determine how long he will stay with the franchise. Currently, he is 43, a decade younger than Craig.
Craig was 47 when he did his fourth Bond film, Spectre. Since the production for the next Bond film will start at least two years later, Hardy will already be that age. And it might not play to his advantage.
Instead of Hardy, Idris Elba or any younger actor might be a better choice.