Tom Hopper's Instagram followers got confused when the actor shared the trailer for his new movie, Resident Evil: Welcome to Raccoon City in October. And, the "Umbrella" is to be blamed for the same.
Tom Hopper is well known for his portrayal of Luther Hagreeves in the Netflix's original series Umbrella Academy. Before he landed the lead role in Umbrella Academy, he has been a part of many popular TV Series such as Game of Thrones, Merlin and Doctor Who.
He has even starred in The Hitman's Wife's Bodyguard and is now in the Resident Evil film!
Tom Hopper will be starring in Umbrella Academy's season 3 which is set to release in 2022.
Thanks to his roles, Tom is gaining popularity in Hollywood but his performance in Umbrella Academy is his probably fan favourite. Luther Hargreeves is the oldest, number 1 super-powered from the lot and even leads the rest of the crew with the sentiment of an older brother.
According to Entertainment Weekly, Tom Hopper shared how confused his fans were and they actually thought the Resident Evil trailer was an update on Umbrella Academy's next season. The mix-up took place because there is an evil organization called Umbrella Corp in Resident Evil and has an umbrella logo as well.
Tom Hopper shared the trailer included the #umbrella in his post referring to the Umbrella Corp. This led many to believe that the actor shared a trailer for Umbrella Academy's next season.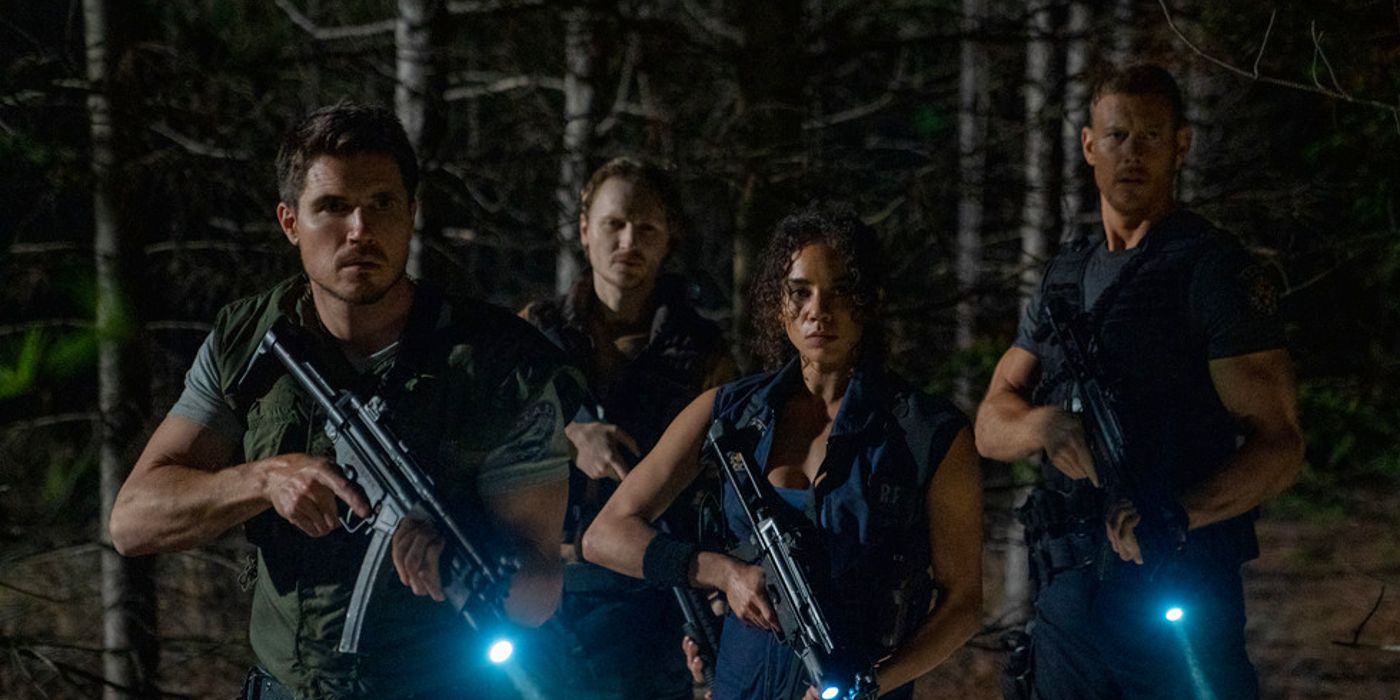 He went on to say," Everyone saw the #Umbrella on the [hash]tag. Everyone was like, 'Ooh! It's for the new season of the show!' I get it. If you have no idea about Resident Evil and you were an Umbrella Academy fan, it would be very confusing." (sic)
He said he understands the confusion. If fans have no idea about Resident Evil, and they are an Umbrella Academy fan, it would be confusing.
The Umbrella Academy is nothing like Resident Evil and neither is Luther like Albert Wesker!
But Luther is definitely fan favourite and we can't wait to watch him back in action in The Umbrella Academy next year. Till then fans can watch him in Resident Evil: Raccoon City.
Source: EW