Venom: Let There Be Carnage actor Stephen Graham hints at a new villain for Eddie Brock. While the world enjoyed 2018's Venom, people like us just couldn't wait for the sequel. And when the trailer finally dropped, we lost our minds simply because of how good it was. As we feast over Woody Harrelson's Carnage in the trailer, there could be another villain lurking in the dark. Moreover, the same was hinted at by actor Stephen Graham who's playing Detective Mulligan in the movie. Let's dive right in and find out who's the new villain in Venom 2.
Venom 2 Actor Stephen Graham Hints At New Villian
Graham is set to play Detective Patrick Mulligan who hopes to use Eddie Brock to find Kasady's victims and their remains. However, in the midst of all this, Graham may have teased a new villain. That's because of his character's toxic relationship with Eddie. Graham said:
"He's got a chip on his shoulder for a lot of reasons. There was a major incident as a young rookie, where he shot a young girl – it mentally scarred him and he lost the hearing in his left ear, which became a disability for his police career and got him assigned to menial jobs. He was constantly overlooked by the hierarchy of the police system, and he's an angry, bitter man."
However, it doesn't end here. Graham notes that Mulligan is also pissed about the fact that Eddie got the last interview with Cletus Kasady. So when we think of his strained relationship with Eddie, one comic character that Mulligan bring is Toxin. To simply put it in a nutshell, Toxin is known to be one of the strongest and most dangerous of the symbiote race.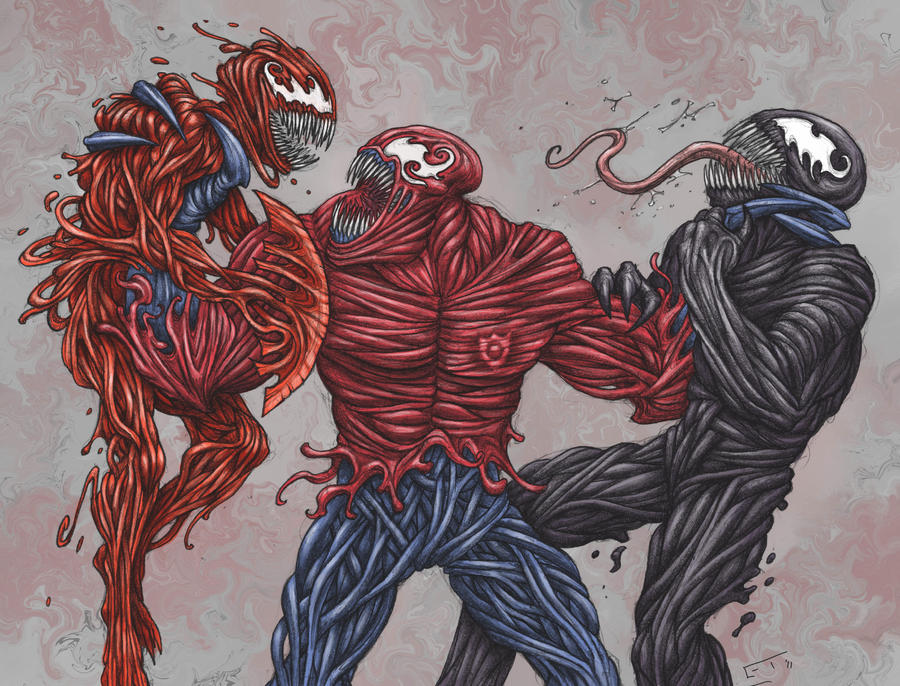 The ridiculously good actor Graham is joining Hardy and Harrelson. This only tells us that Sony is going to rake in a lot of cash and Venom 2 might just be the sequel we've waited for. Director Andy Serkis is not known for his disappointments. Plus, Graham's Toxin, if true, can cause a lot of trouble for Venom and Carnage too. The movie releases on October 1, 2021 in the States.
Check it out: