Kanye West has an unparalleled knack for getting embroiled in controversy. One can't help but wonder how the Donda rapper manages to do so this often. But these (Surprise! Surprise!) come at a cost for him. And his latest controversy might have just gotten him canceled. Yup, that is what the repercussion of him wearing a White Lives Matter shirt could be. But that is just his intuition speaking. To confirm his doubts, he went on to ask Justin Bieber how correct his intuition was.
Kanye West under heavy fire for Paris Fashion Week debacle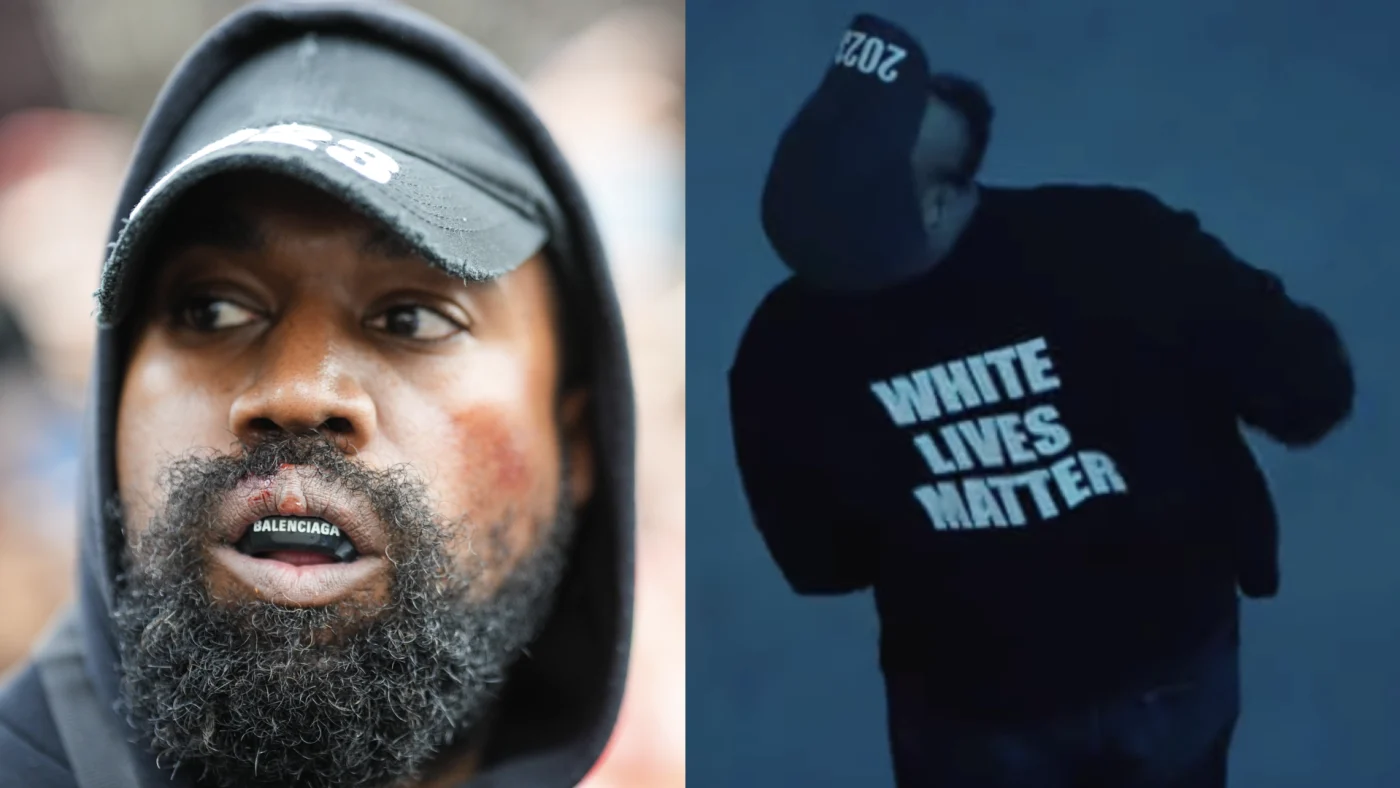 When Kanye West wore a tee with the words 'White Lives Matter' embossed on the back, he could not have anticipated how far-reaching the impact could be. If only he had used his intuition back then. Or maybe he had and did it all to get more clout.
However, the Yeezy founder was attacked from all sides. Fashionistas from around the world called him out for his decision. And the list of those people includes Vogue editor, Gabriella Karefa-Johnson. She was vehement in criticizing West for deciding to sport the slogan during his show in Paris Fashion Week.
West, in return, clamped down hard on Johnson, calling her out for her appearance. He shared a screenshot of one of Johnson's posts on Instagram, captioned "This is not a fashion person." And just like his actions in the Paris Fashion Week, his actions were "indefensible behavior".
And Hailey Bieber showed him the mirror.
Also Read: 'If I Don't Feel The Message, I'm Out': Kendall Jenner Hints Ex Brother-in-law Kanye West Screwed Up With "White Lives Matter" Shirt
Hailey Bieber supports Gabriella Karefa-Johnson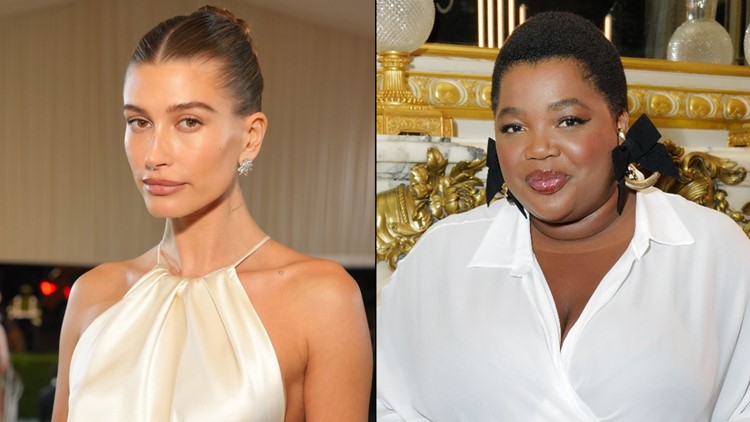 Hailey Bieber, who has known Gabriella Karefa-Johnson for a long time, came out to support her long-standing friend. On her Instagram stories, she wrote, "My respect for you runs deep my friend! To know you is to adore you and to work with you is an honor. the most kind. the most talented. the most fun. the most chic."
Bieber was joined by other A-listers, who commented on West's post, to show their support for the 31-year-old editor. They called him out for being "a bully" and remarked how he needs "a percentage of her (Johnson's) intellect."
Ye was surprisingly baffled by this. He had been called out twice in a row in such a short period. And after mocking Johnson, rumors that he was going to be kicked out of the fashion industry for good were doing the rounds online. Kanye West had to confirm the news. And being Kanye, he did it in the most unusual way possible.
Also Read: "You are lying and y'all are liars": Kanye West Goes Ballistic Against Khloe Kardashian For Defending Kim Kardashian, Claims Her Entire Family Are Liars Trying To Keep His Children Away From Him
Kanye West confused whether or not he's canceled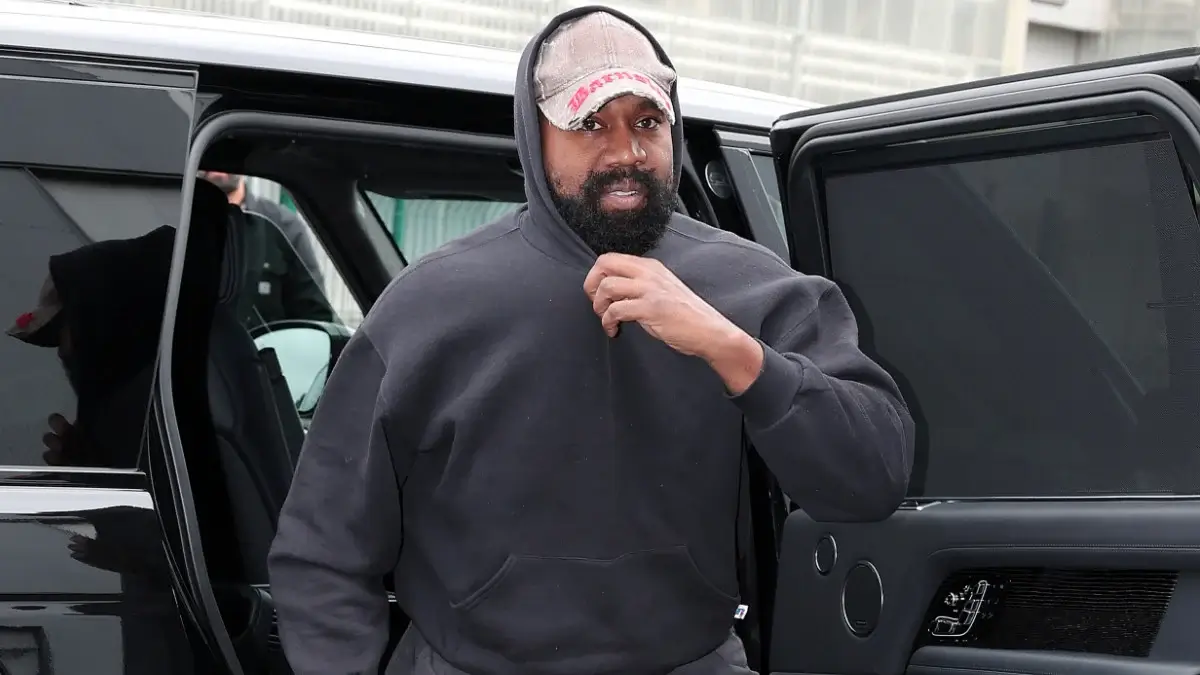 Kanye West browsed his name online. And then he posted a screenshot of an E! News article which mentioned how Hailey Bieber had joined the ranks of the people who opposed him. He captioned the post, "Wait Am I canceled again??? Justin [Bieber] please let me know."
Justin Bieber might or might not be in a position to answer this question. But if reports are to be trusted, this is the last we have seen from West in a fashion show for a long time now. Insiders reveal that this is it for him. One said, "It's a wrap. People were disgusted and outraged."
But one source says, "If you have money, you'll never be canceled."
Only time will tell how true that is.
Also Read: Jaden Smith Standing Up to Kanye West For Wearing 'White Lives Matter' Shirt Proves Will Smith Is a Better Black Icon Despite Oscar Controversy
Source: Page Six