All MCU Disney+ shows have got similar budgets that the usual Marvel movies get. Shows like WandaVision and The Falcon and the Winter Soldier have got a reported budget of $150 million. So, they will feel like mega cinematic events that are being catered to us on a streaming service. But that doesn't mean they will be a hundred percent mistake proof. Avengers: Endgame was the most expensive MCU movie and it had quite a few errors. Now, we've spotted a funny error in WandaVision as well. Here, take a look at Vision's arm:
bye 😭😭 pic.twitter.com/JGoOh5RtT8

— ً (@dnversmaria) January 19, 2021
Paul Bettany spends a lot of time in the makeup chair getting ready for the Vision gig. He usually gets to wear clothes and costumes that cover his entire body. So, the "Vision Makeup" and prosthetics only go on his face and hands. Apart from that, it's all skin. Now due to this slight opening in his sleeve (let's not call it a Wardrobe Malfunction as it isn't one), Bettany's skin was visible during the opening of third WandaVision's third episode, "Now in Colour". His arm should have been a blend of purple and red that Vision has on his face and neck. It's an error that the creatives didn't spot, but the fans obviously did.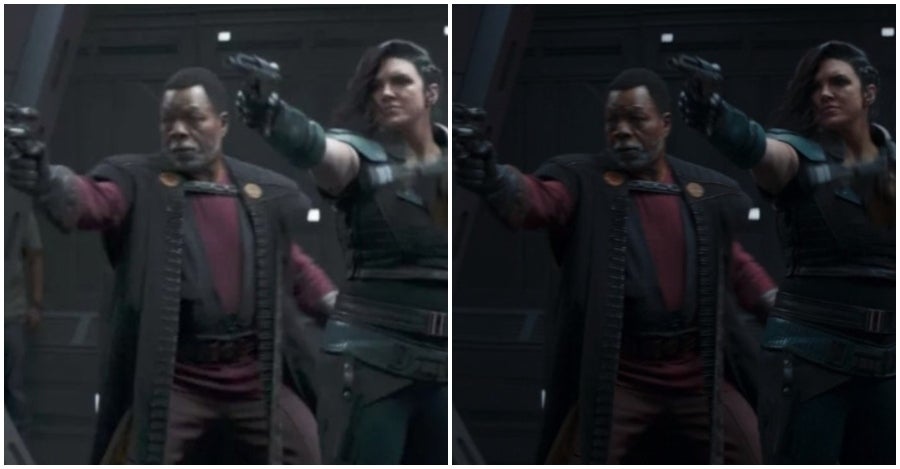 This reminds us of the infamous jeans guy that showed up in The Mandalorian Chapter 12. But it only took Disney around 6-7 days to remove him from the episode. So, they might do the same with WandaVision's Ep 3. Even if they don't, it's a mistake that could be ignored.  We could just pretend that Vision wore a skin-colored inner west under his shirt. After all, Vision sees a fashion sense in these woolen sweaters. So, maybe he was pretending to feel cold here.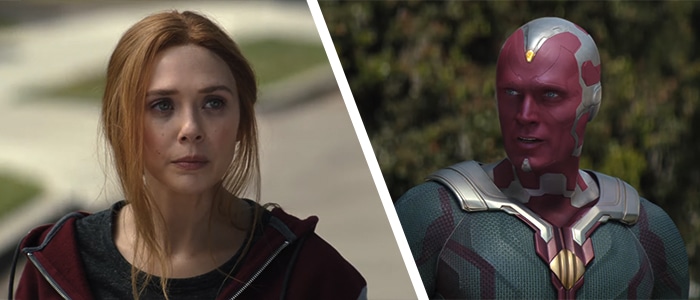 WandaVision has proved to be quite funny and unique till now. There hasn't been the kind of action, which are we used to seeing in a Marvel Studios project. But that shouldn't worry anyone. The coming five episodes will fill that void as SWORD will get into action, while Wanda and Vision will try to defend Westview from them. It will be amazing if the action sequences will utilize Wanda and Vision's true potential. And let's just hope that there won't be any more errors.
WandaVision returns this Friday with its fourth episode. Directed by Matt Shakman and written by Jac Schaeffer, the series stars Paul Bettany as Vision, Elizabeth Olsen as Wanda Maximoff, Kat Dennings as Darcy Lewis, Teyonah Parris as Monica Rambeau, Randall Park as Agent Jimmy Woo, and Kathryn Hahn as Agnes.
Thanks for your feedback!