https://youtu.be/MRR5ng7LrKI
This is Foggy Ruins of Time, a feature that provides the cultural context behind certain comic book characters/behaviors/traits. To wit, twenty years from now, a college senior watching episodes of "Seinfeld" will likely miss a lot of the then-topical pop culture humor in the comics(like the very specific references in "The Understudy" to the Nancy Kerrigan/Tonya Harding scandal).
The brief period where Hank Pym essentially became Doctor Who
In this instance, it is a bit of a twist on the general theme of the column, as the pop culture reference itself is not all that obscure, but rather the reference itself is obscure, as in not that many people recall this period in Hank Pym's comic book career (as it really only lasted ONLY three issues).
Also Read: 'Doctor Strange 2' Rumored for 2020 Release in Place of 'The Eternals'
Okay, so Hank Pym was obviously not in great shape when he joined the West Coast Avengers as their scientific expert and sort of major domo in the 1985 West Coast Avengers comic series. He had only recently been cleared of trumped up criminal charges, but he had also dealt with a nervous breakdown which had resulted in him slapping his then-wife, the Wasp. They were divorced and once Hank Pym was cleared of criminal charges, he decided to abandon being a superhero.
He seemed to be making progress with his life, but in West Coast Avengers #16 (by Steve Englehart, Al Milgrom and Joe Sinnott), his old enemy, Whirlwind, really made Hank feel terrible and miserable about his life…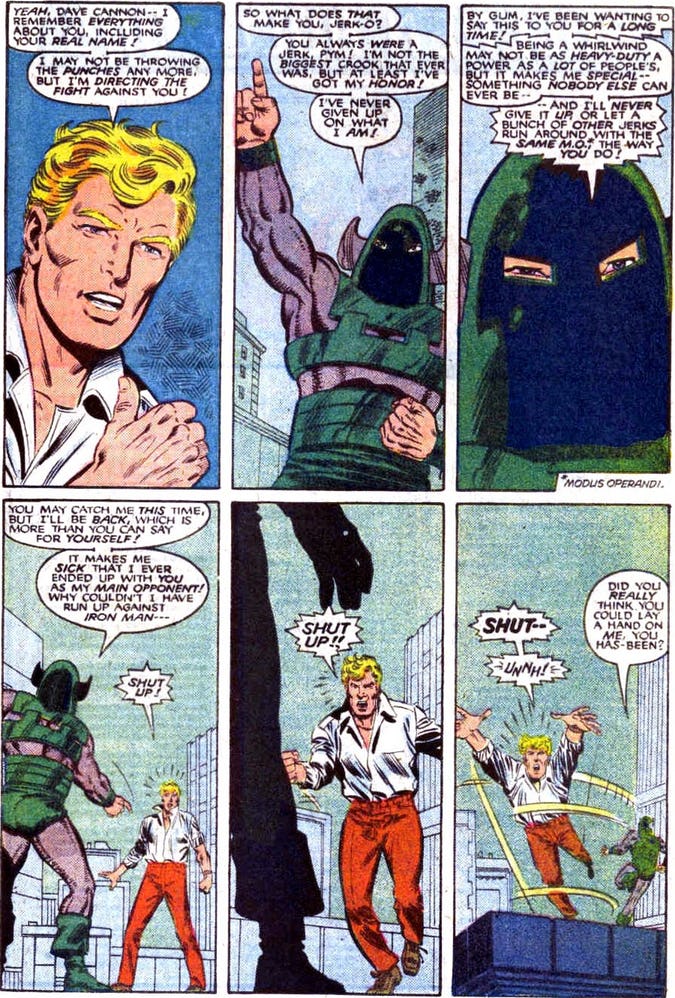 After writing a suicide note and having one last talk with the Wasp, Hank prepared to take his own life…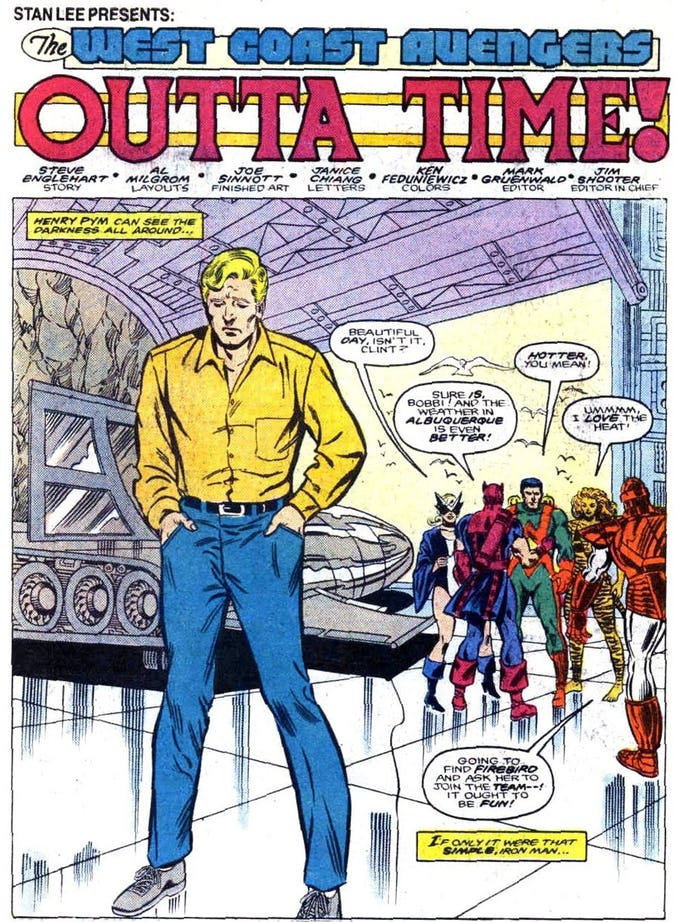 Luckily, the superhero known as Firebird (who the Avengers were about to ask to join the team) interrupted Hank…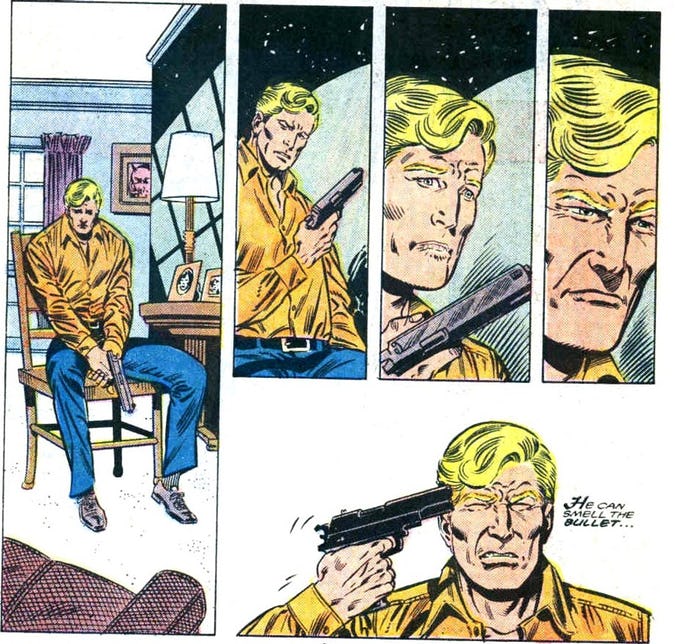 In the next issue, as the Avengers went off on a mission, Hank stayed behind in turmoil.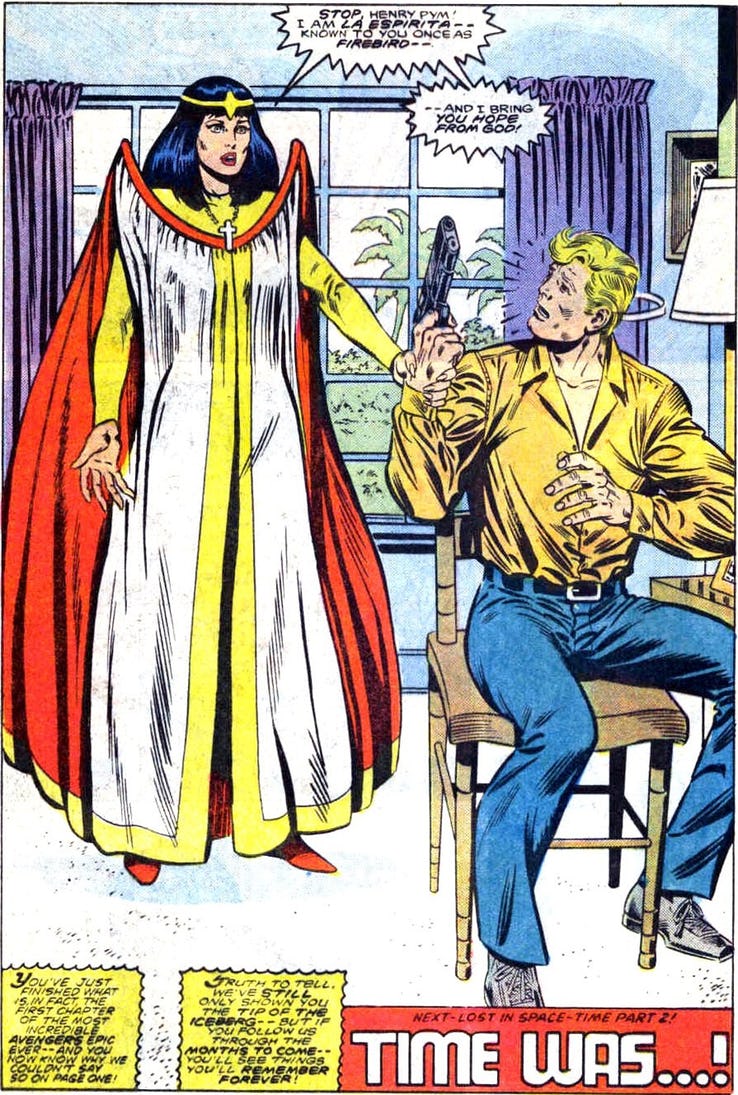 After writing a suicide note and having one last talk with the Wasp, Hank prepared to take his own life…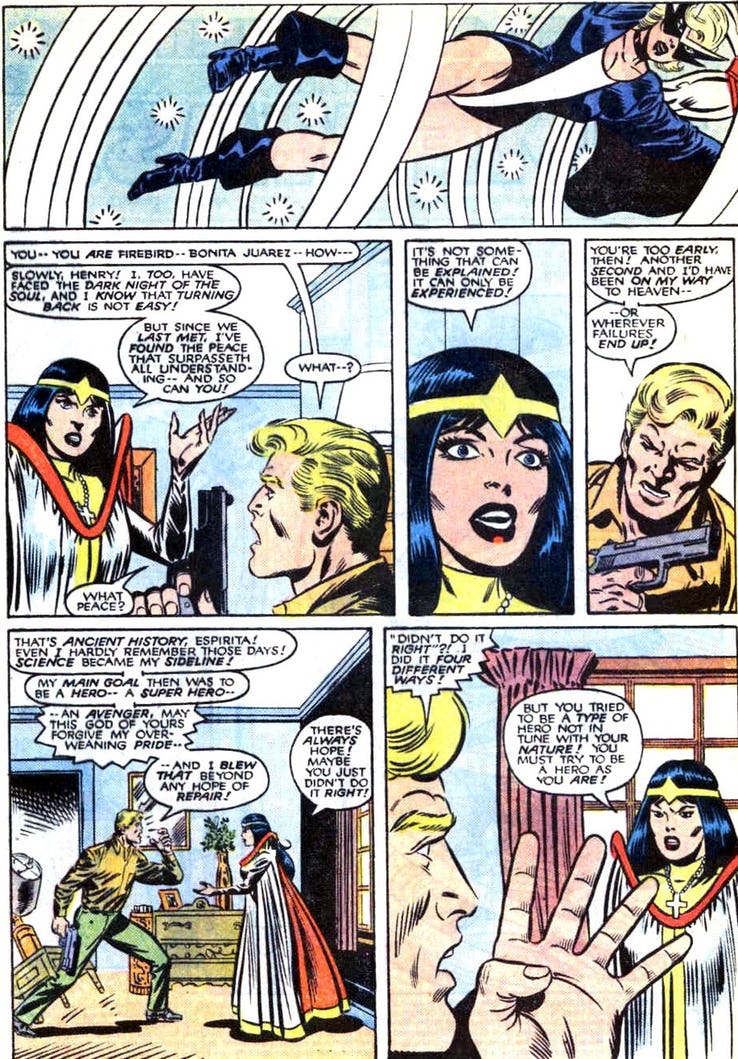 Finally, in West Coast Avengers #21, he decides to become a hero again, but not a SUPERHERO, in the sense that he will not wear a costume anymore, but instead just use his scientific prowess and shrinking abilities to fight crime and call himself Doctor Pym!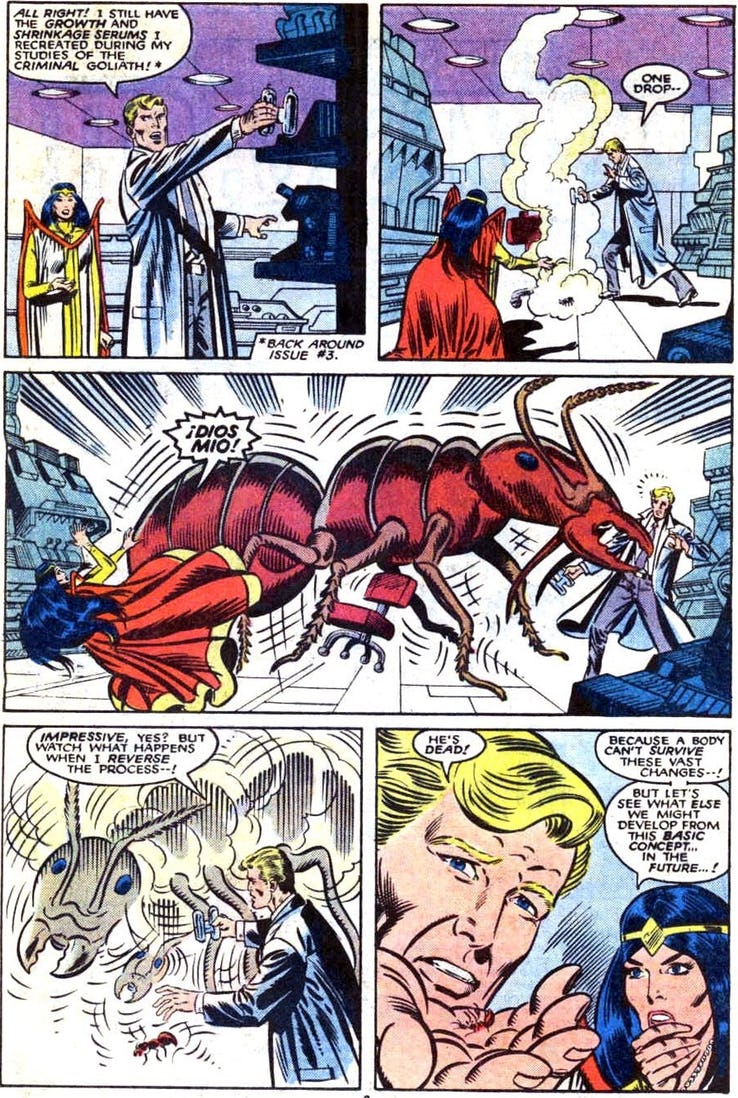 DOCTOR WHO Starring Tom Baker
Meanwhile, a very popular, longrunning science fiction series in England is also called Doctor Who. The Doctor would regenerate (allowing different actors to play the role). The Fourth Doctor was perhaps the most iconic and strange Doctor. He was played by Tom Baker…
Baker's Doctor was marked by the iconic scarf that he would wear round his neck…
Hank chose to dress like Doctor WHO
And sure enough, in West Coast Avengers #22, Hank became to dress like Doctor Who and started calling himself, "Doctor Pym, Scientific Adventurer"…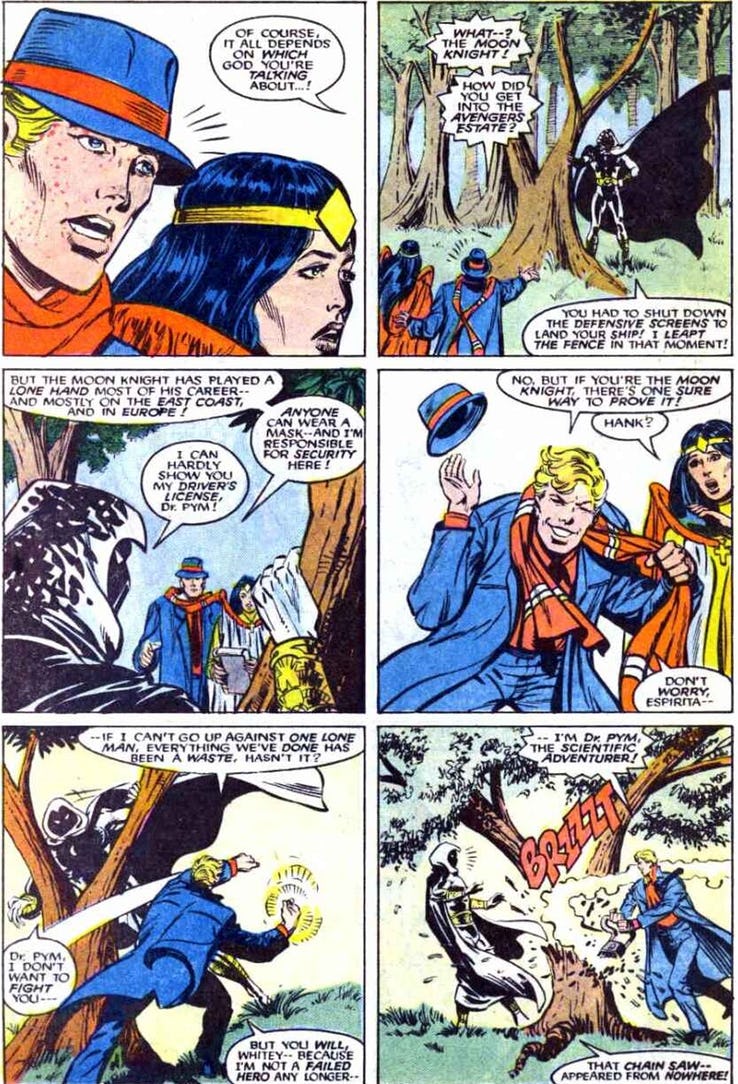 They succeeded.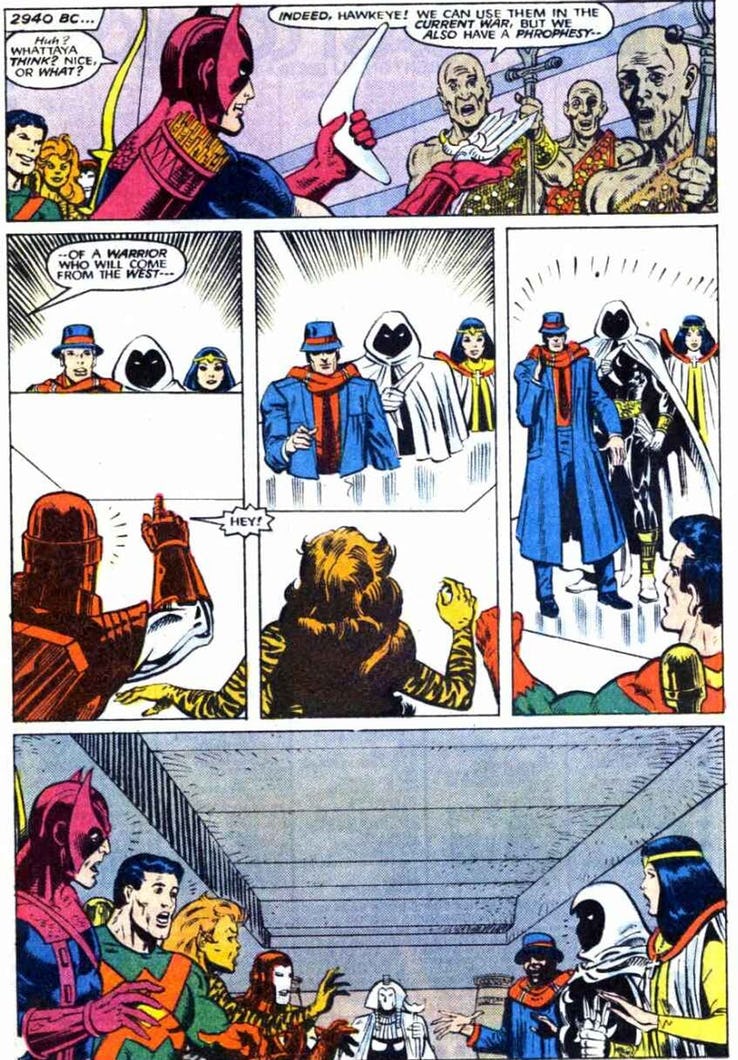 After a fight with the villain who sent the Avengers through time in the first place in the next issue, West Coast Avengers #25 was a Wonder Man spotlight matter. The following issue (with Mike Machlan taking over from Joe Sinnott), Hank drops the Doctor Who dress-up and begins to use a jumpsuit instead…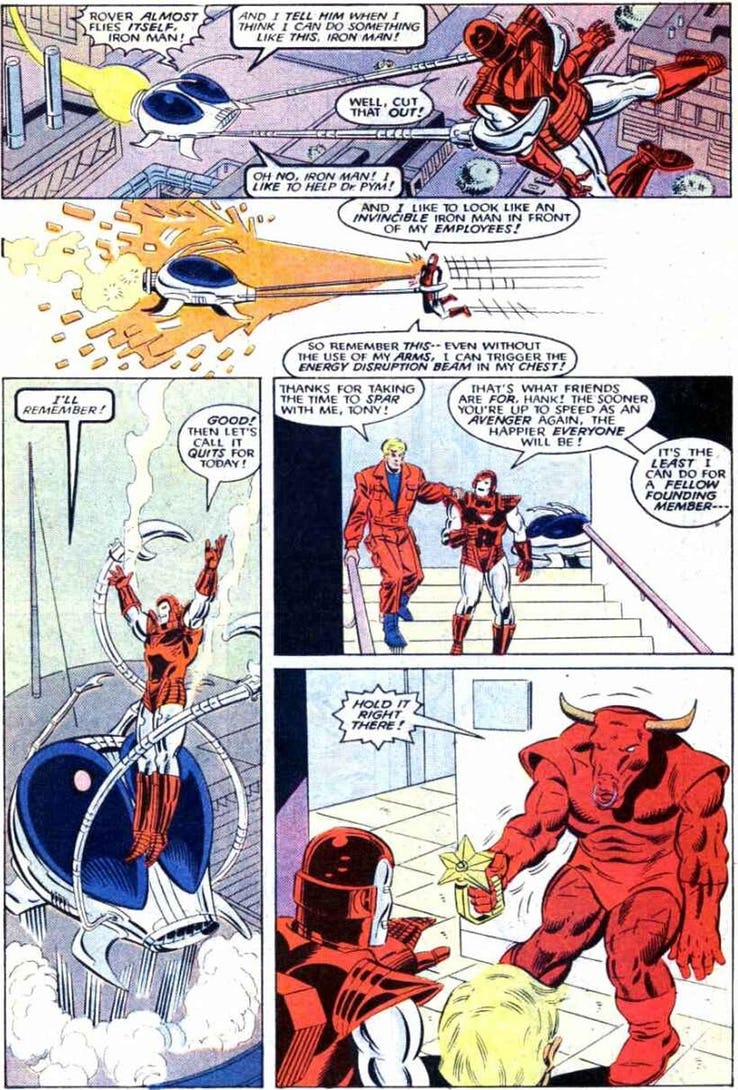 So the Doctor Who time in his life was brief, but it was certainly very memorable! Years later, Hank Pym would make another nod to Doctor Who in the pages of Mighty Avengers, but that's probably a story for next time!
sources:Comicbook