American actor Whoopi Goldberg, 66, takes issue with Meghan Markle's recent comments about her time on the Deal or No Deal game show. During an episode of Meghan Markle's Archetypes Spotify Podcast, the Suits actress shared some revolting revelations she faced when she started her acting career. The Duchess of Sussex claims she felt "objectified" on the Deal or No Deal game show.
The comedian Whoopi Goldberg defended for questioning Meghan Markle's Deal or No Deal objectified claims, stating that it's part of being new to the entertainment industry to take jobs that aren't ideal, and she added, "That's showbiz baby."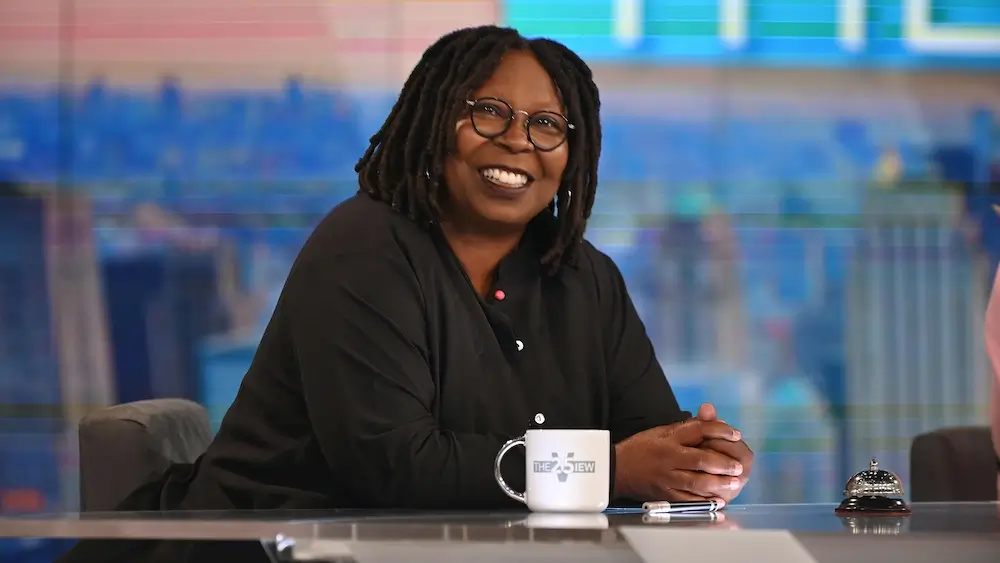 Also Read: 'Everything is racist if you call it out': The View Host Sunny Hostin Accused of Racism as Whoopi Goldberg Continues to Bastardize Show With Bizarre Antics
Whoopi Goldberg Slams Meghan Markle For Her Objectification Claims
During Wednesday's episode of The View, Whoopi Goldberg, the talk show host, dismissed Meghan Markle's claims that she felt 'objectified' on Deal Or No Deal and saying it's a part of getting started in entertainment.
Goldberg explained,
"When you're a performer, you take the gig," and she added, "You take the gig. Sometimes, you're in a Bozo suit, sometimes you got a big nose, and this is just the way it is."
She continued, "We're not journalists. We're actors. We're trying to get to another place."
During her segment on Wednesday, Goldberg also expressed her belief that Markle, 41, had been feeling objectification from within and was affected by how women were being portrayed.
MEGHAN MARKLE FELT OBJECTIFIED ON 'DEAL OR NO DEAL': Markle looked back at the beginning of her career in show business and admits being conflicted about her time as one of the briefcase-opening assistants on the game show — #TheView panel weighs in. https://t.co/cVclFZyKV0 pic.twitter.com/28ZhCR3DZN

— The View (@TheView) October 19, 2022
The View host added, 
"I feel bad because I don't think that people were looking at these girls like this, I think people want the money."
Whoopi Goldberg concluded,
"My point is if you see it, and that's how you feel, just maybe you don't want to make the other women feel bad because maybe they're trying to make a living, too."
Also, Claudia Jordan, one of the models who participated in Deal Or No Deal with Markle, spoke out against her comments this week.
Why Meghan Markle Felt Objectified On 

Deal Or No Deal 

Show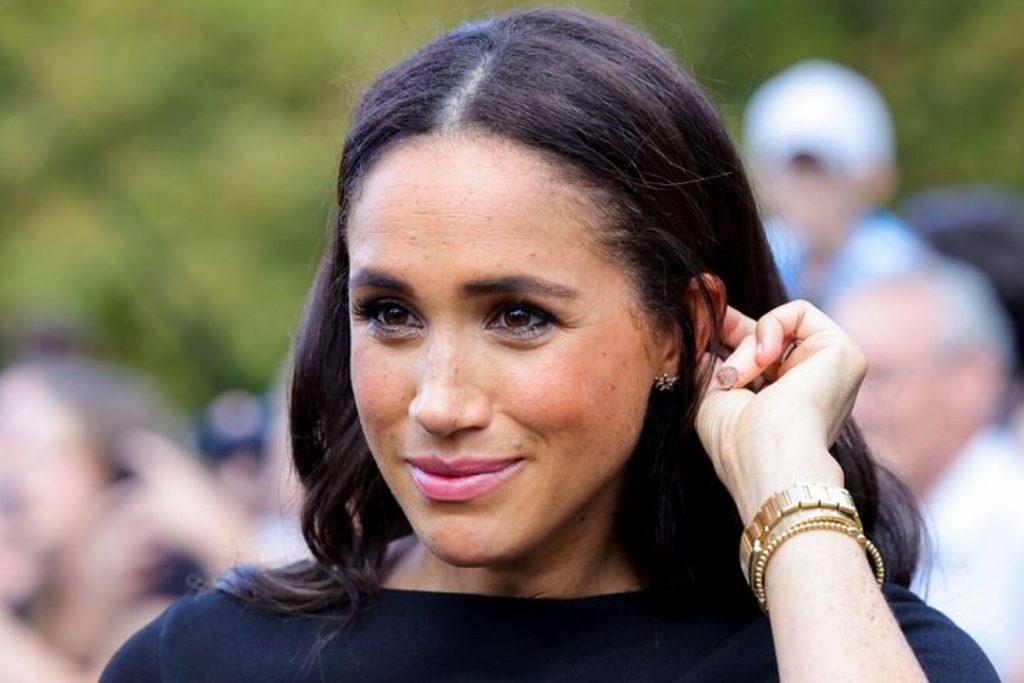 During an episode of Meghan Markle's Spotify Podcast Archetypes, where Paris Hilton was the guest, at some point, Markle also spoke about her time on the game show Deal or No Deal, where she was treated like a 'Bimbo,' where she was a "briefcase girl" in 2006. 
Markle, who worked as a model on the now-defunct game show, quit because she felt "so much more than what was being objectified on the stage."
During her conversation with Hilton, Markle revealed that unraveling the term 'bimbo,' which is often considered offensive and stereotypical, "brought back many memories."
The Suits star recounted,
"I didn't like feeling forced to be all looks and little substance, and that's how it felt for me at the time being reduced to this specific archetype: the word 'bimbo.'"
Markle also said, 
"To paint the picture, before the tapings of the show, all the girls, we would line up, and there were different stations for having your lashes put on or your extensions put in or the padding in your bra."
She added,
"We were even given spray tan vouchers each week because there was a very cookie-cutter idea about what we should look like. It was solely about beauty."
The job made Markle feel uncomfortable, although she was grateful for it. Now that Markle is married to Prince Harry, she is a member of the British royal family. They, however, relocated to California after retiring from royal duties in 2020.
Also Read: Meghan Markle Left Shocked After Paris Hilton Says She Fantasized About 'Unicorns, Butterflies, And Barbie Dolls' As Defense Mechanism Against Abuse
Fan's Reactions To Whoopi Goldberg's Comments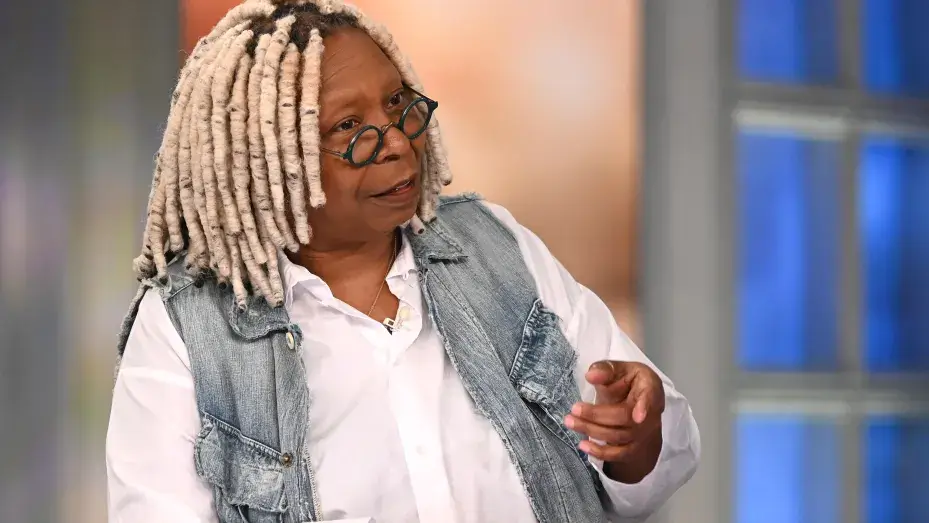 As a result of Whoopi Goldberg's comments questioning Meghan Markle's objectification claims going viral, fans slammed her on Twitter for invalidating the Duchess of Sussex's experience on the game show.
Whoopi Goldberg, however, noted that people playing the game only thought of money and did not think less of Markle because she held the briefcase.
Here are the fan's reactions to The View's Twitter post:
https://twitter.com/Idontbowl/status/1582887119646662656
The way @WhoopiGoldberg unknowingly repeating EXACTLY what Meghan said & how she felt. That it was all internal based on HER experience & how she felt overtime. She realized it wasn't for her. It related to the topic. Either listen to the whole podcast & be quiet. It's easy.

— BLACKLIVESMATTER (@Jasamgurlie) October 19, 2022
That's kinda why she said, specifically, "that's how it felt for ME" she didn't speak for anybody else. That was her point. She felt, she had to be lots of looks and little substance, so she left. I'm confused what's Whoopi's point?

— J.K Hunter (@JKHunterWrites) October 19, 2022
I usually agree with Whoopi but not this time. If Meghan felt objectified, in this job, then that was valid. Just because someone else, who did the same job didn't, doesn't make her feelings any less real. Be supportive of all women. Meghan was just stating her truth.

— Marilyn Cintron (@MarilynCintron) October 19, 2022
It appears that Meghan Markel has a lot of support from her fans after she shared her experience with the Deal Or No Deal show.
Also Read: 'Nobody missed you. We didn't miss you': The View's Whoopi Goldberg Humiliates Meghan McCain, Former Co-Host Claims Goldberg Has Created 'Unfathomable Tension'
Source: Page Six