Word on the street suggests that Billie Eilish has a new beau, and it is the lead singer of the alt-rock band 'The Neighbourhood', Jesse Rutherford. The two were captured walking hand in hand at a Halloween Horror Nights event in Los Angeles on October 14, and since then social media has been abuzz. The video that revealed the news does not show their faces properly but TMZ has confirmed their identities to be accurately assumed. The two were having a chill night with their friends and Eilish's brother, Finneas was also present.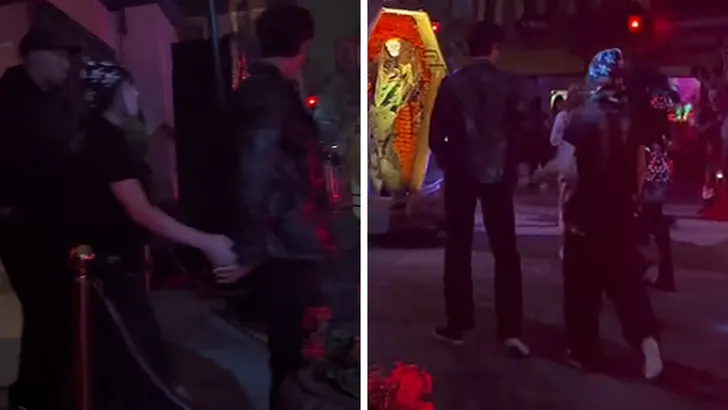 Billie Eilish moving on after previous breakup
Jesse Rutherford, of Sweater Weather fame, which reached 5× Platinum in the USA in 2020 was also spotted with the $53 million rich Bad Guy singer back in August. Fans had been speculating something brewing between the two ever since but neither of the parties either confirmed or denied the rumors.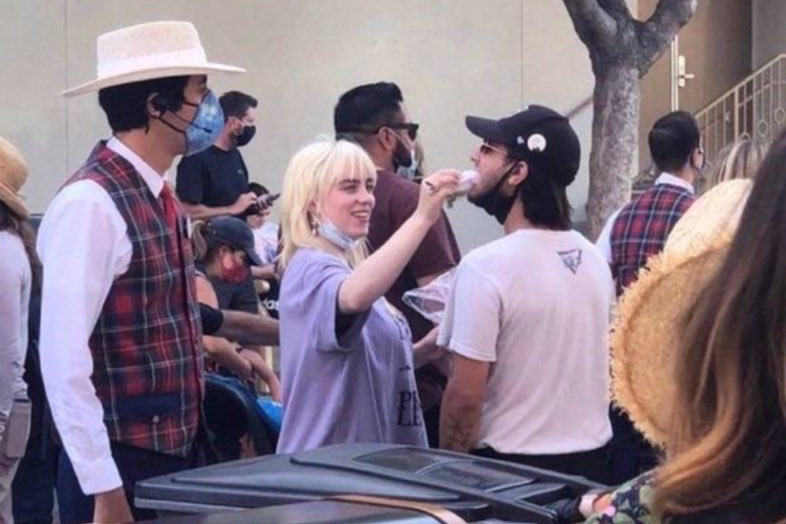 Also Read: 'Who Gives a F*ck': Billie Eilish Blames Johnny Depp Fans as Reason America's Attacking Women's Rights
The Ocean Eyes singer ended things with her ex-boyfriend, Matthew Tyler Vorce who she dated for a year, back in March. They had reportedly started dating somewhere around April 2021 and were often captured indulging in PDA, having a blast at Disneyland, and attending Doja Cat's birthday party. However, they called it off and the rumor mongers suggested that the couple split owing to Vorce's infidelity. The 30-year-old actor took to Instagram to clear the air. He wrote,
"Nobody cheated on anyone. Relationships end. Simple as that. Creating rumors and LYING on the internet is dangerous."
Even now that Billie Eilish has moved on to Rutherford, the internet is critical of her choice of men. Their reason? The alt-rock singer's age.
Also Read: 'That Ain't Billie Eilish, That's Barely Eilish': Fans Roast Hollywood Wax Museum For Ridiculous Billie Eilish Wax Figure
Billie Eilish's fans are concerned about the age difference between her and Jesse Rutherford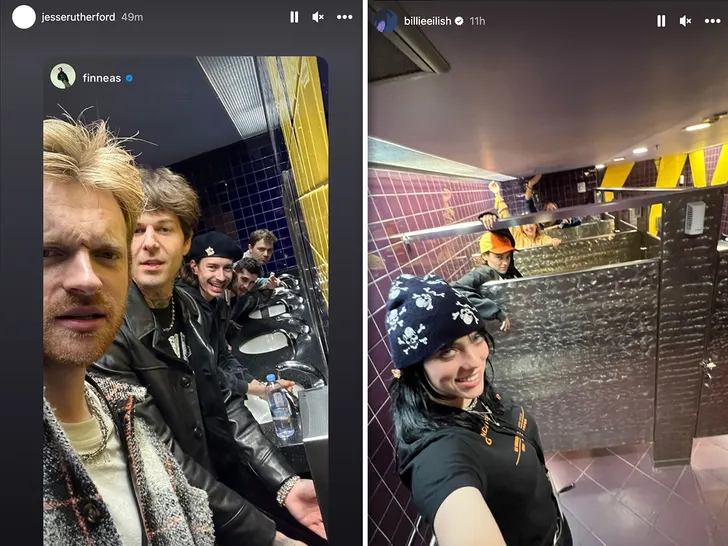 A point of disturbing apprehensions for the fans about the Your Power singer dating Rutherford is the fact that he is 31 years old, while Eilish is only 20. Her previous boyfriend was also 30 years old and several fans were concerned about the age gap, and the concern persists.
What is even more disturbing for fans is that the lead band singer has known the Grammy and Oscar winner since she was 15. There are pictures of the two from a Halloween party in 2017 that serve as proof. Several fans took to Twitter to express their concern about Eilish's decision to date a man significantly older than her.
Billie Eilish once again dating a man MUCH older than her and it's JESSE RUTHERFORD FROM THE NEIGHBOURHOOD? AND HE'S APPARENTLY KNOWN HER SINCE SHE WAS 15?? BILLIE THIS ISNT YOU pic.twitter.com/ELqZOpUAJx

— ichigo's gay cousin (@whowasyariel) October 15, 2022
— jesse rutherford pic (@jrutherfordpics) December 19, 2017
Jesse Rutherford, whose net-worth amounts to almost $4 million, had previously been in a relationship with model and co-founder of Wildflower Cases, Devon Lee Carlson for 6 years, with GQ even electing them '2019's most 2019 couple'.