The Marvel Cinematic Universe has always competed with DCU. Their movies have an entirely separate fan base, and even the fans keep targeting each other. While Marvel has started its phase 5, DCU is set to bring up some exciting movies. The Flash is one of the most anticipated movies from the DC universe. While Aquaman 2 has all the attention due to Amber Heard starring in the movie.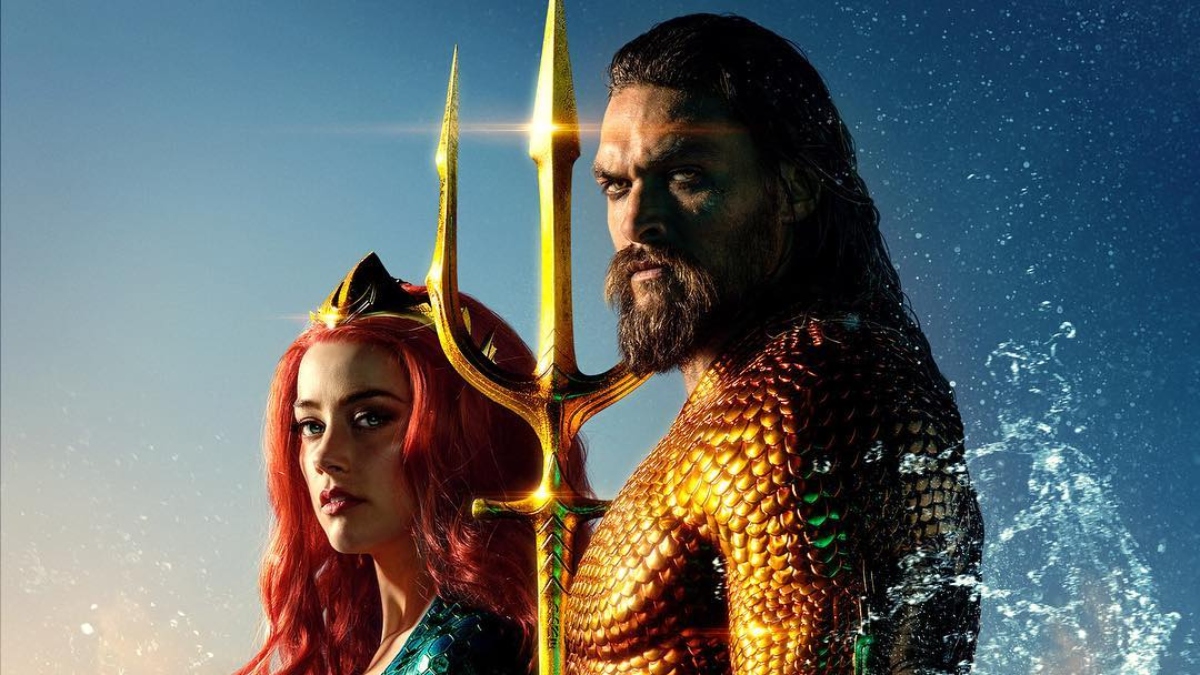 Aquaman and the Lost Kingdom has led to many controversies after Haerd's defamation trial. The fans have fought many word wars for this sequel and called out James Wan. The movie recently had its test screening, and it failed to please the audience. The fans have once again taken it upon themselves to compare MCU and DC's test screening. They have even started a comparison war. 
Read More: Amber Heard Starrer Aquaman 2 Reportedly "One of the Worst DCU Movies" Ever Made, Could End Her Remaining Hopes to Save Dying Hollywood Career
Amber Heard's fans believe Aquaman 2 will be successful, compares it with MCU's Thor 4
Aquaman sequel went ahead with Amber Heard, despite her famous defamation trial controversy. They gave her 20 minutes of screen time, giving her fans some hope for her future. The film recently had its test screening as per the DCU's ritual. Their reviews, according to an insider, haven't been that great. ViewerAnon said Aquaman and the Lost Kingdom is one of DC's worst films ever.
Now, Heard's fans have taken it upon themselves and started a war on Twitter while comparing MCU's Thor film and its test screening. Thor: Love and Thunder did an internal screening for its employees and received a standing ovation. 
 Big Screen Leaks said, "THOR: LOVE AND THUNDER test screened internally not too long ago and people LOVED it."
The movie did perform okay at the box office and accumulated enough to cover its making, but the reviews of the film were washed out.
About the critics' responses, Thor: Love and Thunder received a 6.3/10 IMDb rating based on 341k+ votes, and on Rotten Tomatoes, it scored 64/100% based on 433 reviews.
The fans of DCU have pointed out the faulty test screening MCU had with Thor 4. Despite the love and applause the test screening received, the movie didn't have great reviews.
With this Heard's fans have hopes that Aquaman 2 will be successful despite the negative test screen reviews.
Read More: "I was forced to pay attention to him": Amber Heard Claims Aquaman Co-Star Jason Momoa Annoyed Her Because She Was a Bookworm Despite Actor Demanding to Reinstate Her After Johnny Depp Trial
DCU fans have zero hopes for test screening after MCU's Thor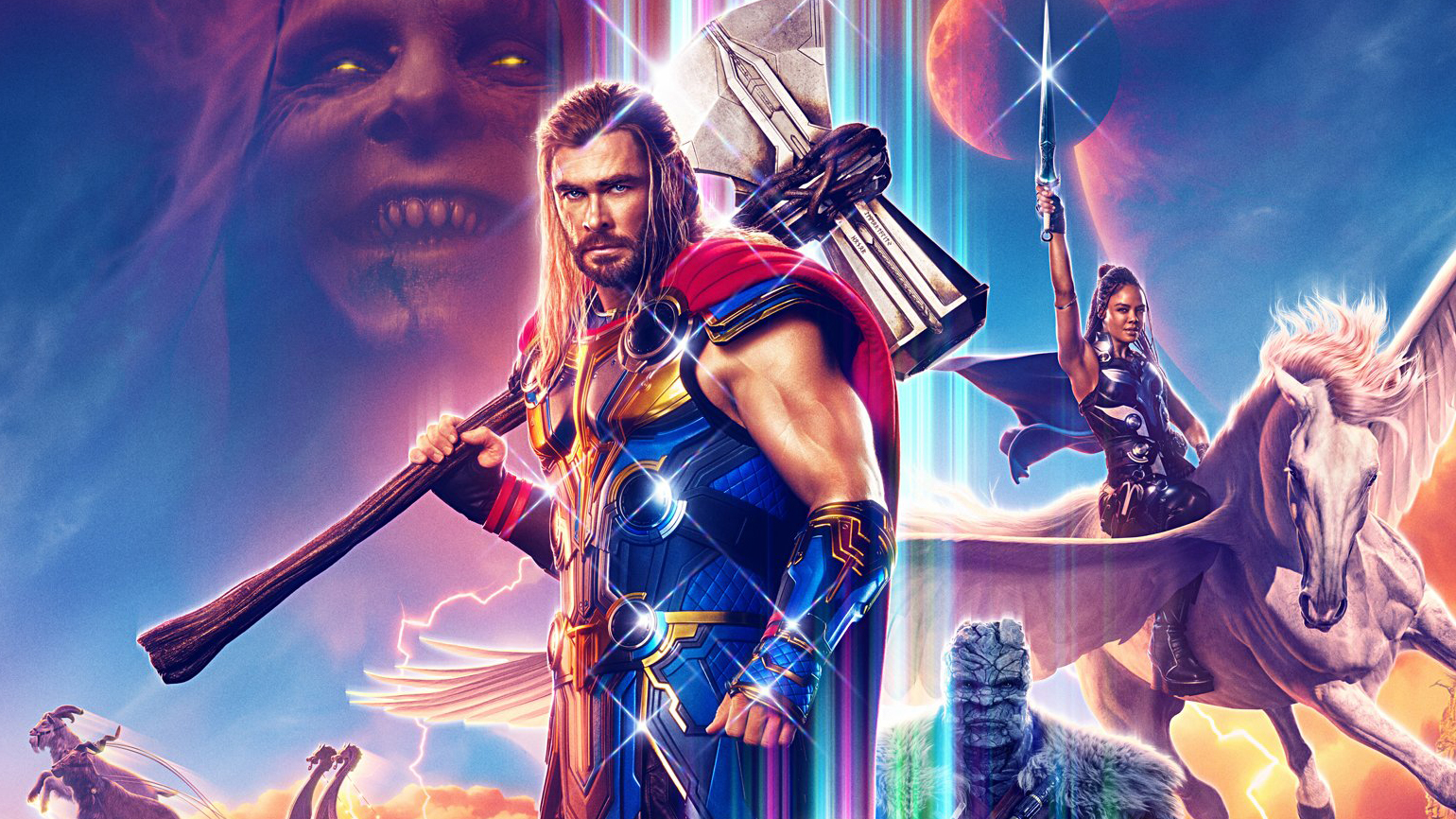 The new DC sequel didn't do well with its test screening. The insider called it one of the worst DC movies. The fans have been left in shock by these reviews. A person took to Twitter and shared a tweet that indicated his trust issues with test screening results after Marvel's phase 4 Thor film.
The tweet read, "This right here is why people can't put 100% stock into Test Screenings."
This right here is why people can't put 100% stock into Test Screenings https://t.co/CX1hTIRpyB

— The Moonlight Warrior 🌙 (@BlackMajikMan90) February 21, 2023
That tweet was filled with various comments.
People should never put any stock at all in Disney-movie test screenings because they are just with employees and their families, which is now just employees.

— Home of DCU (@homeofdcu) February 21, 2023
When it's with Marvel it's because it's going to go wrong, and when it's with DC you can't take these things seriously HAHA

— Jhony (@NotisJhony) February 21, 2023
I agree with you can't send people like this when they said Aquaman to his bad but they give Thor Ragnarok a positive review what kind of nonsense is that 🤦🤦

— Devon Wooter (@WooterDevon) February 21, 2023
People are always excited to see a movie early and for free. It tends to make their judgement of the movie much rosier than if they paid for it.

— Anna Bollina (@Rocklover79) February 21, 2023
With all the mixed reviews filling the internet, the final verdict will be given when the movie comes out. 
Aquaman and the Lost Kingdom will premiere in the theater on December 25, 2023.
Thor: Love and Thunder is available to stream on Disney+.
Read More: "I was forced to pay attention to him": Amber Heard Claims Aquaman Co-Star Jason Momoa Annoyed Her Because She Was a Bookworm Despite Actor Demanding to Reinstate Her After Johnny Depp Trial
Source: Twitter