The Princess of Pop, Britney Spears needs no introduction. With numerous chart-bursting songs and albums, she is one of the greatest of all time in the industry. From a Grammy to MTV video music awards, she has won it all including the hearts of millions all over the globe. In 2021, she was named among the 100 most influential people in the world by Times. Besides that, 2021 was the year of Britney Spears, with the termination of her 13 years long conservatorship. Thousands of fans made it possible with the #FreeBritney slogan.
She was finally free to act of her own will, she was finally happy. To exercise her freedom, she decided to marry her fitness trainer boyfriend Sam Asghari in June of the following year. In recent news, a very suspicious video of the two is getting circulated which shocked quite a lot of fans.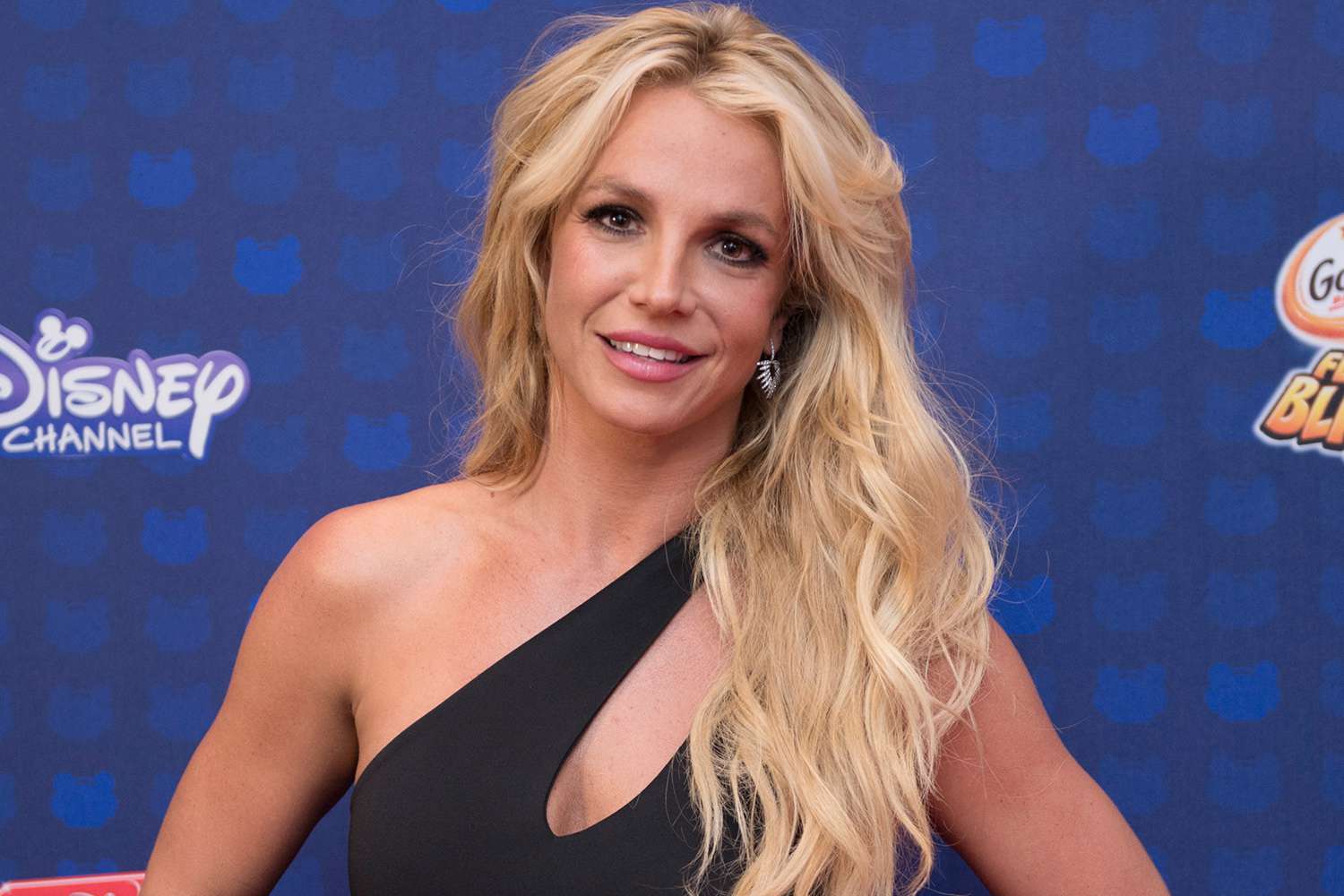 Also Read: "They may be heading for a heartbreaking divorce": Sam Asghari's Close Friends Believe He Will Break up With "Complicated" Britney Spears
Is that little kid Sam Asghari?
A viral clip of Briney Spears with a little kid was under a lot of speculation. The clip shows Briney Spears clicking pictures with a 4-to-5-year-old and jokingly begging the adorable kid to call her when he gets older. Spears is seen in the video saying,
"Will you call me when you are older, Please"
The video then reveals the fact that the little kid from the video was none other than her current husband Sam Asghari.
Watch the video here: YouTube shots
Anyone with a common sense could predict that there is obviously no truth in that video. Although her husband is 13 years younger than her. Claiming the little boy is him in the video is a bit ridiculous, Sam Asghari also agrees. He hilariously confirmed on his Instagram story that it wasn't him. He jokingly stated he had facial hair and could speak five different languages at that age, so clearly him being the little kid was out of the picture.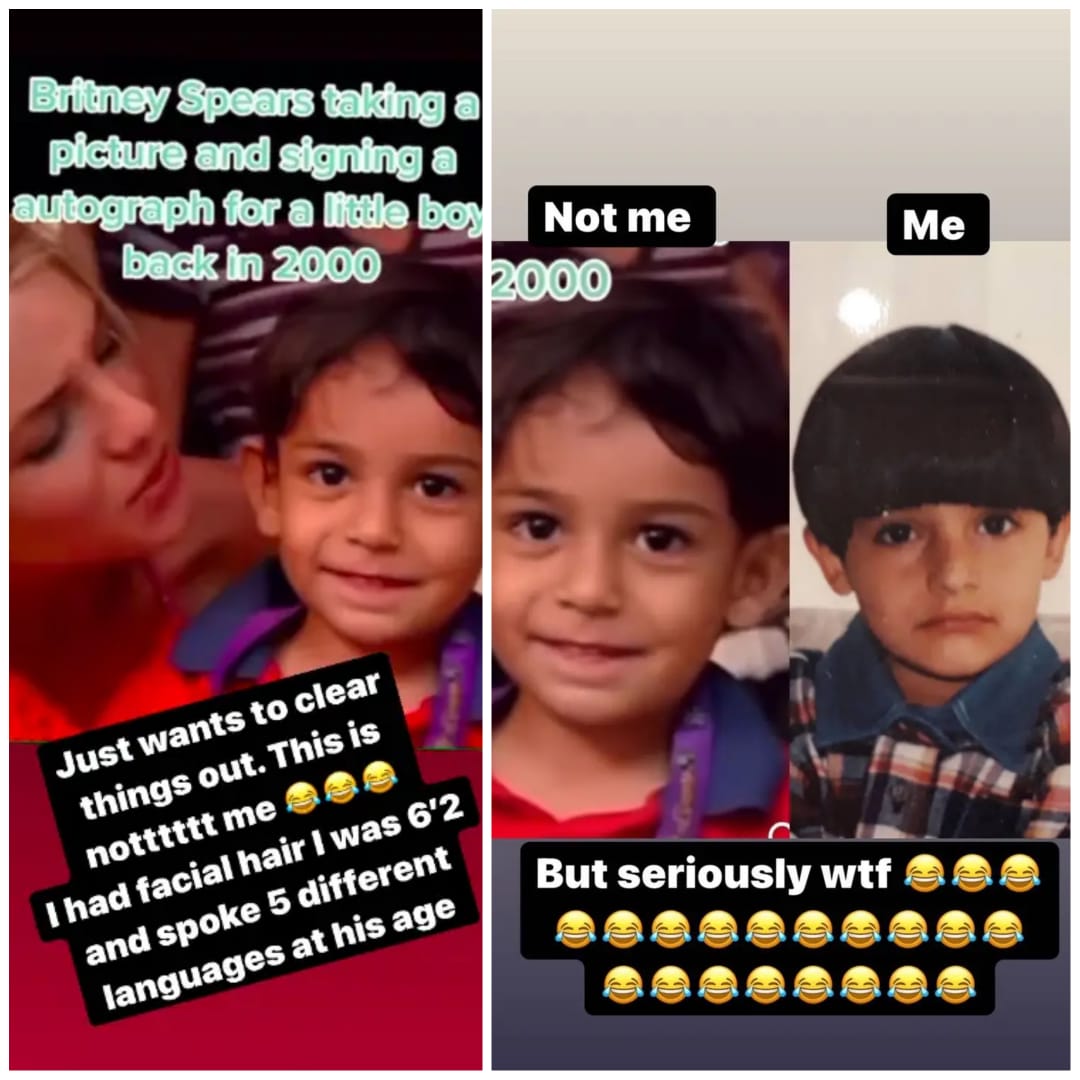 Although it would have been a great story if it turned out to be true it is not. But that doesn't mean their love story wasn't something out of a storybook.
Also Read: "Many A-listers have coping mechanisms but Britney doesn't": Britney Spears' Struggle is Reportedly Ruining Her Relationship With Sam Asghari
How did Britney Spears and Sam Asghari meet?
Sam Asghari was a model and an actor when he first met the pop icon. The two first met at the Slumber Party music video. And it was love at first sight since then they have been inseparable and the rest is history. Asghari dropped his phone number in Spears' bag hoping she would give him a call. And she did not disappoint. She was also extremely happy when she found his number in her bag after a few months of filming the music video. They both hit it off since then. Britney Spears was completely smitten by him. She said in a radio interview,
"I was like, 'He was really cute, this guy was really cute,' so I called him–He's just a really fun, funny person."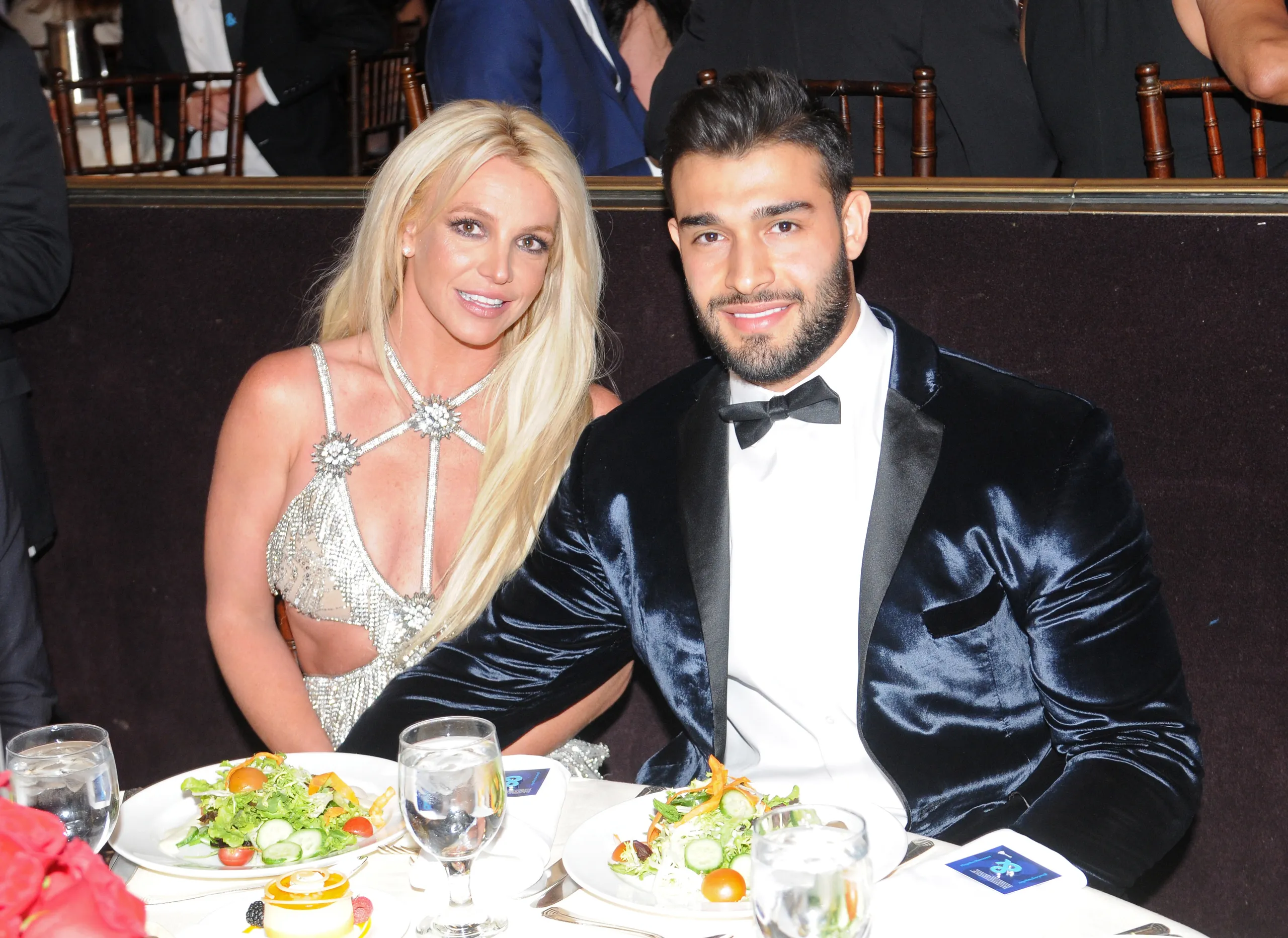 Sam Asghari also shared his first experience of meeting the pop idol to GQ,
"It was the humbleness that attracted me,—She was very humble, and she had a beautiful soul."
The pair announced their engagement in September 2021 and got married in June 2022. Spears doesn't hesitate to let her husband know how she loves her through Instagram posts and stories. The couple is often seen sharing their gratitude for each other on the social media platform.
Also Read: "The fans calling the cops freaked her out": Britney Spears Trying to Stay Positive Amid Divorce Rumors with Husband Sam Asghari
Source: BuzzFeed