After Avengers: End game the reputed Marvel Cinematic Universe is pacing towards its next phase. The MCU this year released its post Endgame movie 'Spider-Man: Far From Home'.Its post-credits revealed that a massive story is set to continue. The San Diego Comic-Con quenched the fans' thirst with Phase 4 updates. But the fans need to wait till 2022 to have Phase 5 updates.
 Updates on Marvel movies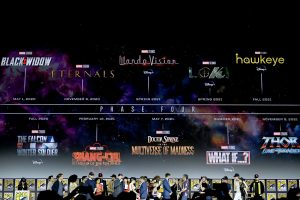 Marvel Studios announced Black Panther II, which is set for release on May 6, 2022, with Ryan Coogler as director.  Kevin Fiege, Marvel Studios President, revealed some awestruck updates. Moon Knight, Ms Marvel  and She-Hulk, will release in 2022 under Disney+.
The San Diego Comic-Con also revealed other ample phases 4 updates of MCU. Ant-Man 3, Guardians of the Galaxy Vol. 3 and Captain Marvel 2  is expected to release in 2022-23.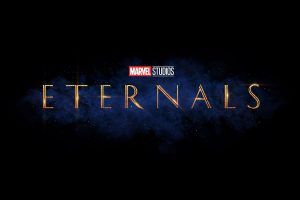 Action fans can also celebrate with Mahershals Ali's Blade in 2022. Feb 2022 could be the possible D-Day. There's a chance that  Fantastic Four may get their due in place of Blade in February of 2022.
Related:
Landing in May 2023, the franchise fans can start the year with Guardians of the Galaxy Vol. 3   An MCU movie precedes and succeeds it and here is where we can expect the Captain Marvel sequel. An introduction of the X-Men may also take place in 2023 as per reports.
Prediction of Phase 5 and GOG
Though no official comments from the Marvel Cinematic Universe are made reports state more titles are coming. Three movies can be expected in 2023 though specific dates are unknown. It can either be succeed or precede Phase 5.
As with previous films, we may expect that the franchise may change the release dates of the movies as time forwards. By adding or picking out some movies, the  Guardians of the Galaxy Vol. 3 might move into November 2022. Before Avengers: Endgame appearance, The GOG team hit theatres in August and May of previous years.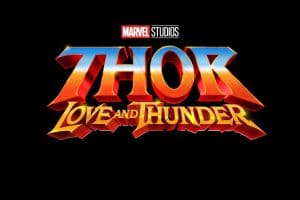 The mighty Thor also will get to appear in Thor: Love and Thunder. The GOG cast may also be seen in this movie as Thor was last seen to board their ship.
Source: ComicBook, Vox,
Thanks for your feedback!