How would it be if Wonder Woman actress Gal Gadot was seen all pepped up in pink wearing a smile on her face?
During the casting process for the upcoming Barbie movie, which Margot Robbie both produced and stars in, she and director Greta Gerwig sought actresses who could radiate what they referred to as "Barbie energy." However, according to Robbie's interview with Vogue, they consistently gravitated towards a specific actress. The film, set to release this summer, showcases Ryan Gosling in the role of Ken, while other notable figures such as Issa Rae, Hari Nef, Emma Mackey, Dua Lipa, Alexandra Shipp, and Kate McKinnon portray various versions of the iconic doll. The Vogue feature provides an in-depth exploration of the movie's creation, shedding light on the casting choices and the shared vision of Robbie and Gerwig.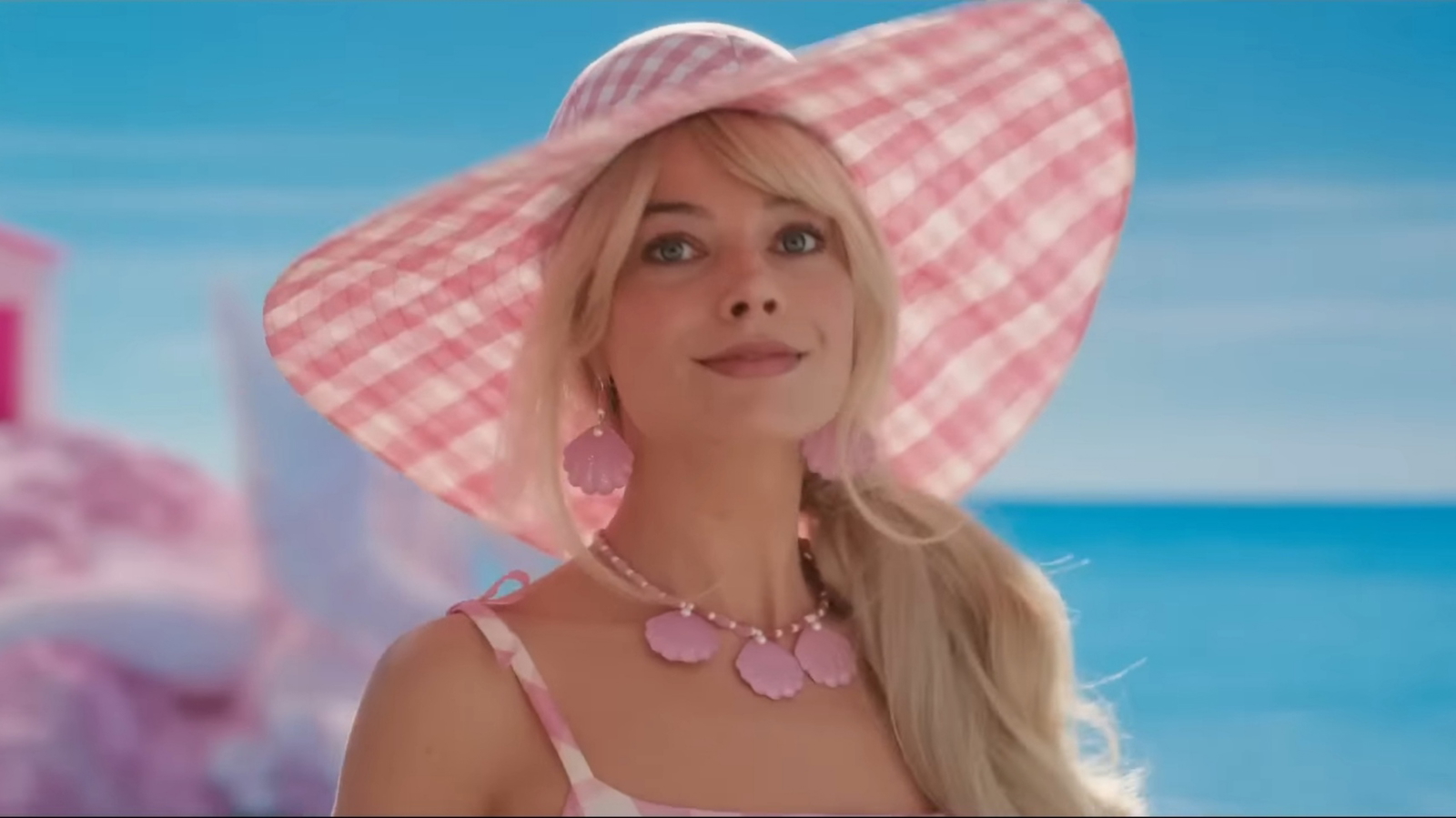 Read More: Margot Robbie Makes a Huge Claim About Her 'Barbie' Co-star Ryan Gosling Who Was Not Too Thrilled to Join the $100 Million Movie
Who Did Margot Robbie and Greta Gerwig Want to Cast as the Lead for Barbie?
The part of Barbie in the upcoming film, starring Margot Robbie as a real-life embodiment of the iconic blonde doll, was initially offered to Israeli star Gal Gadot. According to a Vogue magazine report, Robbie, who served as the movie's producer, revealed that Gadot was her first choice due to her possession of what she referred to as "Barbie energy." Robbie further elaborated, praising Gadot's "impossibly beautiful" appearance without evoking resentment, as her genuine sincerity and enthusiastic kindness rendered her endearing and even somewhat nerdy.
"Gal Gadot is Barbie energy. Because Gal Gadot is so impossibly beautiful, but you don't hate her for being that beautiful, because she's so genuinely sincere, and she's so enthusiastically kind, that it's almost dorky. It's like right before being a dork."
Renowned for her portrayal of Wonder Woman, Gadot's dark tresses captured Robbie's attention. Director Greta Gerwig also agreed with the selection, concurring that Gadot embodied the desired qualities. It was this unique blend that appealed to Robbie and Gerwig as they envisioned the character of Barbie.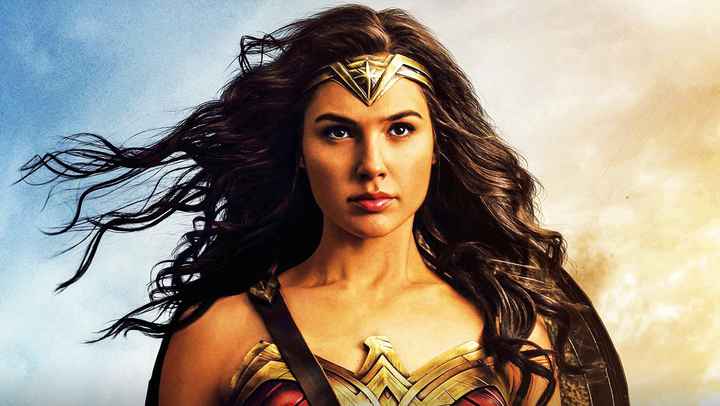 Read More: Gal Gadot Almost Quit Acting Right Before Wonder Woman
Margot Robbie Regrets Turning Down Barbie
According to a report from Vogue magazine, Gal Gadot's busy schedule prevented her from taking on the role of Barbie, leading Margot Robbie to assume the part herself. However, Gadot has assured Robbie that she will be available for the next Barbie movie, as expressed in her statement while sharing an interview with Robbie by Variety.
"I am in for the next one sister"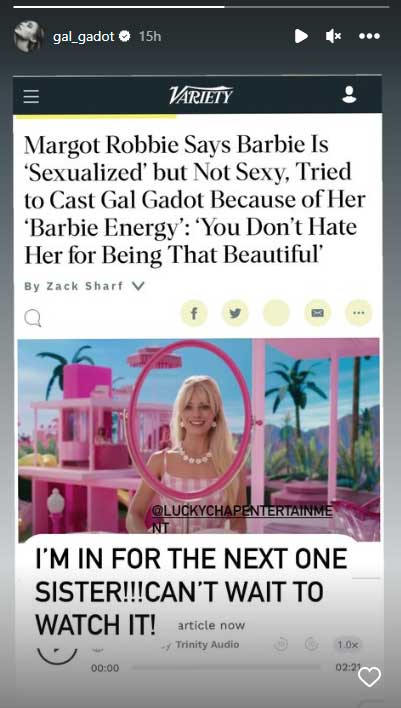 Gadot is widely recognized for her portrayal of Wonder Woman in the superhero film of 2017 and its 2020 sequel, "Wonder Woman 1984." Toward the end of that year, Warner Bros. made an announcement indicating their intention to expedite the production of a third "Wonder Woman" film featuring Gadot. Nevertheless, in December 2022, news emerged that the studio had halted the development of the third installment amidst changes in its approach to the DC Comics universe. Both Variety and Deadline, reputable publications with strong industry connections, reported this development.
Read More: Wonder Woman 3: Gal Gadot Finally Shares Update
Barbie is set to premiere on July 21, 2023.
Source: Variety