Supermodel Cara Delevingne (29) has openly talked about her struggles with the autoimmune skin disease Psoriasis in the past. During Fashion Week in 2017, Kate Moss helped her by recommending a good doctor.
Recently in May, Delevingne made a Met Gala appearance where she was topless and she did not shy away from revealing her scabs. Fans and Netizens alike praised the supermodel for her confidence in showing off her skin condition rather than hiding them.
Cara Delevingne Shares The Struggles of Having Psoriasis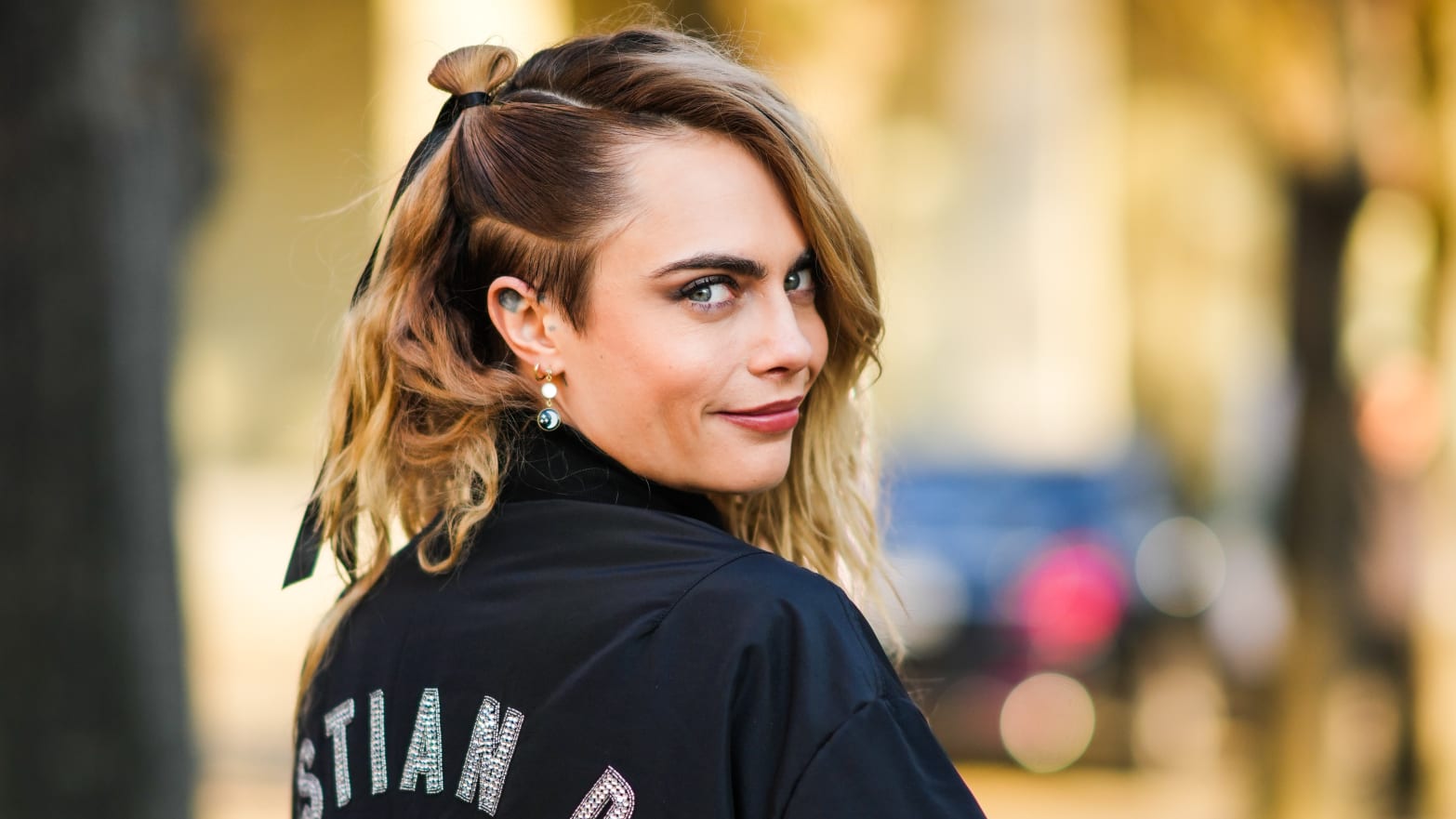 The Valerian actress has always been vocal and open about her skin condition. Cara Delevingne has shared her struggles with Psoriasis, a skin condition where the affected person gets rashes and scabs on the skin. It was not only a big inconvenience for her but also once left her questioning her profession. In an interview with The Times,  Cara Delevingne shared about her struggle saying,
"People would put on gloves and not want to touch me because they thought it was, like, leprosy or something."
Also during the 2017 fashion week, her Psoriasis condition worsened. The Paper Town actress shared with the W magazine what went down during that fashion week, she told,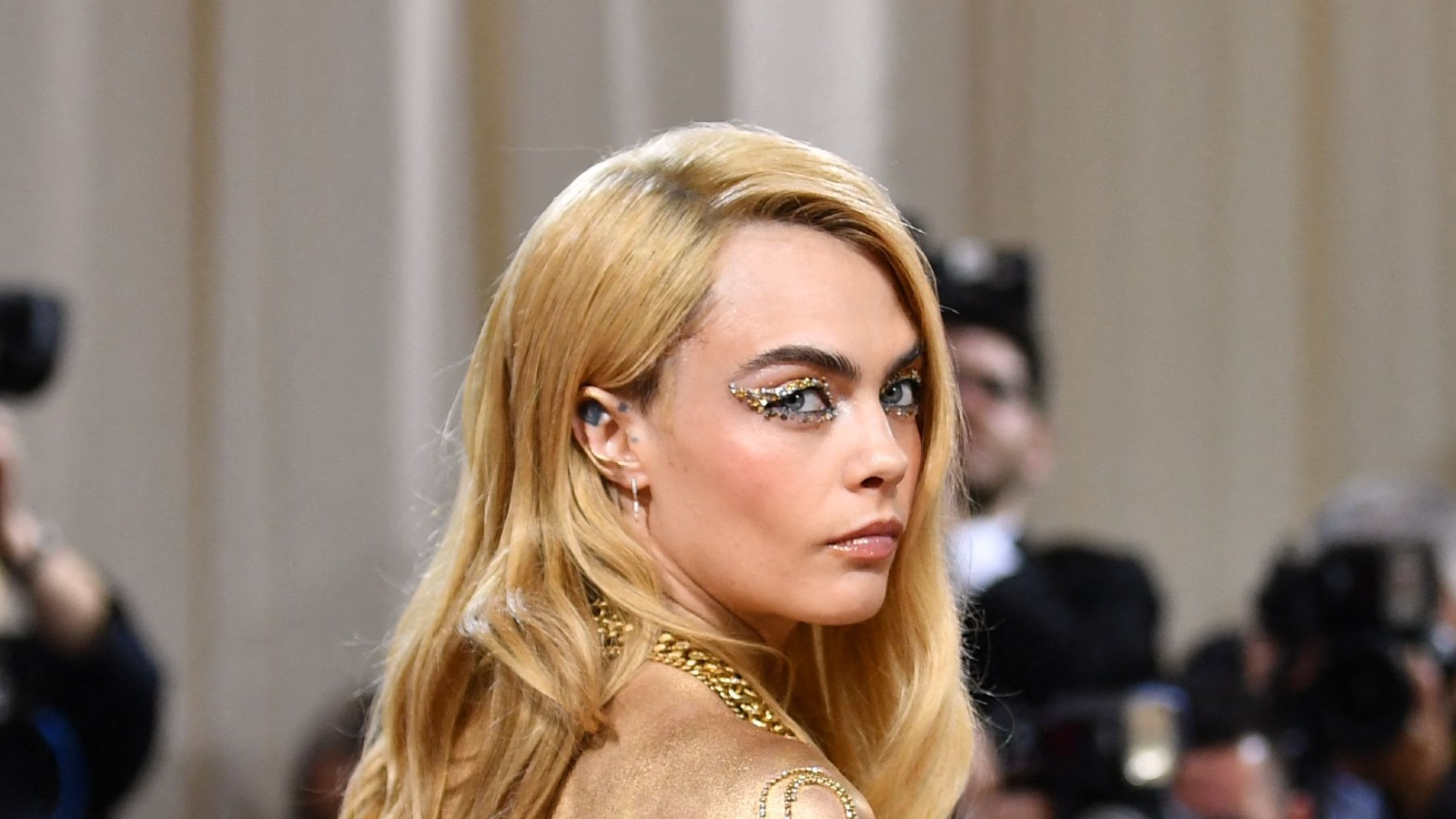 "It only happened during Fashion Week! Which is, of course, the worst time of the year for me to be covered in scabs. Psoriasis is an autoimmune disease, and I'm sensitive. Kate [Moss] saw me before the Louis Vuitton show at 3 a.m., when I was being painted by people to cover the scabs. She said, 'This is horrible! Why is this happening? I need to help you.' She got me a doctor that afternoon; Kate gives really good advice," 
Around the same year at the peak of her career, the model was questioning herself and her profession due to the autoimmune disease she struggling with.
Also Read: "Teenagers can be very, very cruel": Amber Heard's Alleged Ex-Girlfriend Cara Delevingne Reveals Traumatic Childhood, Was Bullied For Being 'Flat-Chested' Despite Being British Aristocrat
MET Gala Appearance Showed Her Confidence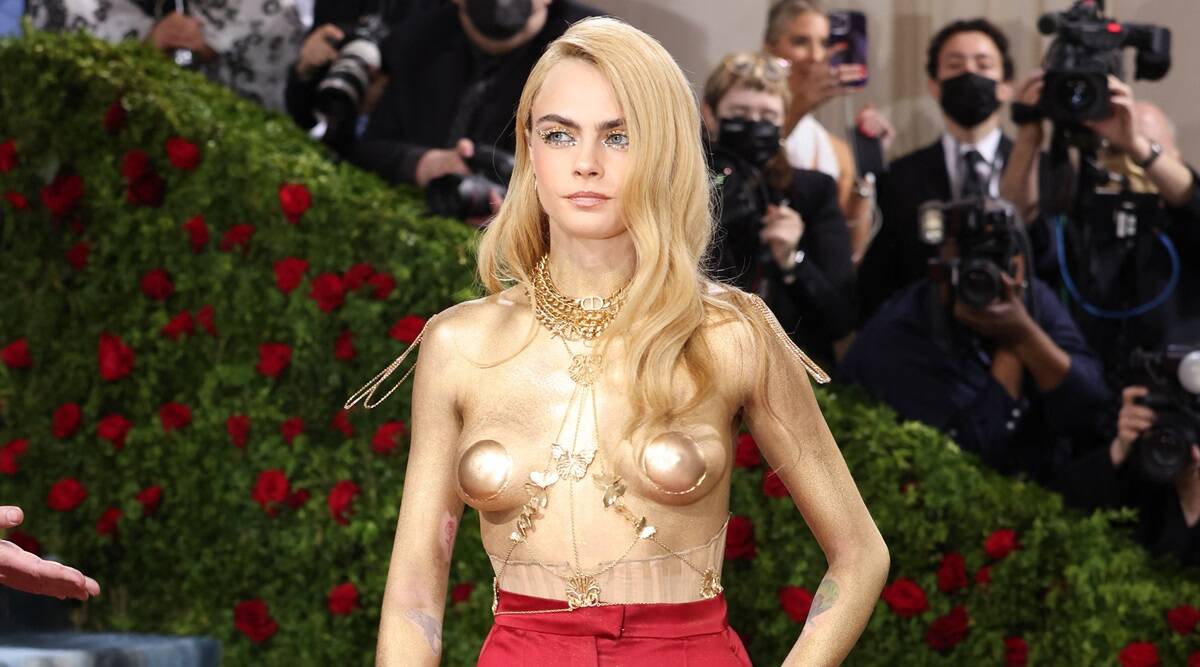 The Paper Town actress who suffers from chronic Psoriasis has opened up about it several times in the past. And recently in May 2022, she appeared at the met Gala topless with a gold color painted on her. The model refused to cover her Psoriasis flare-ups. Being topless, her skin condition was visible on the front and the back of her arms. This was appreciated and praised by fans and Netizens. One fan wrote,
"If Cara Delevingne can go on the red carpet in front of millions and show her psoriasis flare-up, then I can go out in my small town and show my lupus scars. We are both still beautiful,"
Another Twitter user reacted,
"ok like I don't really care too much about celebrities but Cara Delevingne leaving her psoriasis visible in her met gala look is so validating to me (I've been SO embarrassed by severe eczema I developed on my hands)."
The Supermodel is working on an eco-thriller movie project at the moment. The film is based on true events concerning Environmental protection and is titled The Climb.
Also Read: Margot Robbie and Cara Delevingne Attacked By Paparazzi in Argentina, Left 'Harley Quinn' Actress Nearly Hanging in the Car Clutching For Dear Life
Source: geo.tv