In 2012, when American actress Jenny McCarthy forcefully kissed Justin Bieber, people criticized the actress for her unacceptable behavior. Bieber, who was 22 years younger than the Dirty Love actress, was startled when McCarthy kissed him on stage while presenting an award to the singer. Bieber fans and many other people thought it was an inappropriate and unacceptable gesture by the actress toward the pop star.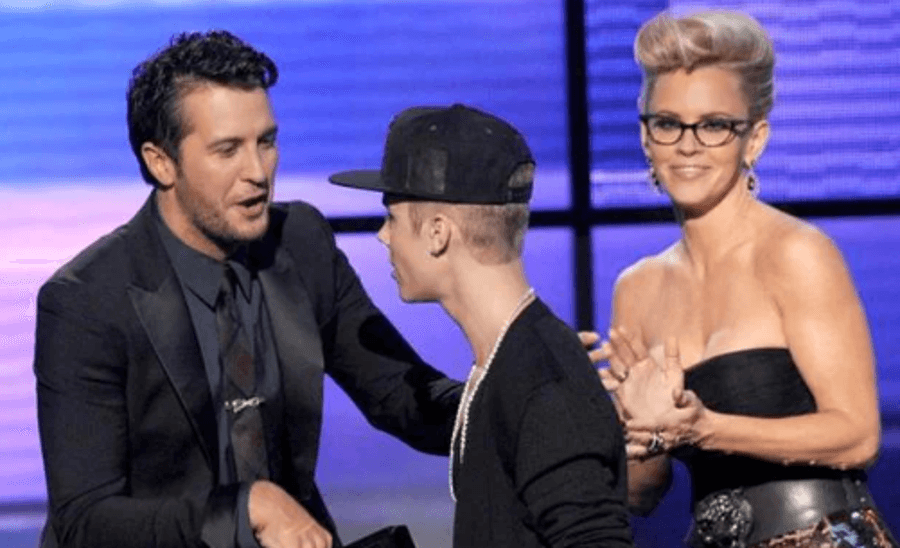 Later in an interview, McCarthy explained what happened, but again her statement caused quite a stir online. 
Read More: "Ick! That's Not Fair. It's Scary.": After Sleeping With 'Step-Brother' Charlie Sheen In Two And A Half Men, Jenny McCarthy Wants Sheen To Take Accountability For His Actions
Justin Bieber said he felt violated after being kissed by Jenny McCarthy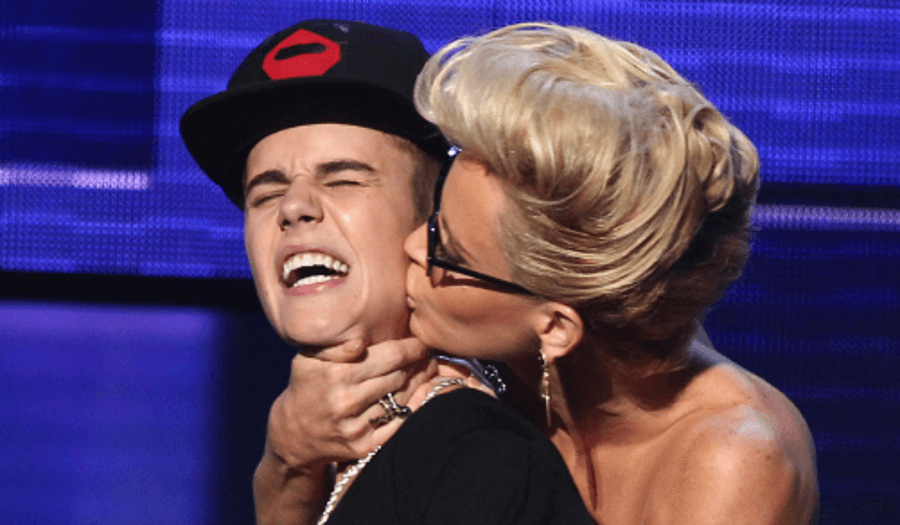 Luke Bryan and Jenny McCarthy presented the award for Best Pop/rock album at the American Music Awards in 2012. Justin Bieber won an award for his album Believe as it was his year to rule the pop industry. The Beauty and the Beast singer was grabbed by the John Tucker Must Die actress, as she tried to kiss him on stage. While Bieber was attempting to free himself from McCarthy's grip, the actress grabbed him by the neck and kissed him forcefully. 
Right after Bieber went towards his mic for giving his acceptance speech, the first thing the singer said was, "Wow. I feel violated right now." The people in the audience were stunned by McCarthy's inappropriate behavior on stage. The One less lonely girl singer was extremely irritated after the 50-year-old actress kissed him. The Scream 3 actress kissed Bieber on his cheek and neck. McCarthy was criticized by netizens online after the video of her kissing Bieber went viral.
Read More: "In This Very Sad And Complicated Time I Really Have No Comment": Jenny McCarthy Publicly Supported Charlie Sheen Despite Ugly Rumors With His Female Co-Stars
Jenny McCarthy said she kind of molested the singer
People lashed out at the Scary Movie 3 actress for weeks after the incident. During an interview, McCarthy talked about the incident and explained herself. When she was asked why she kissed Bieber, the actress said,
"I couldn't help it, he was just so delicious, so little, and just, ahhhk, I wanted to tear his head off and eat it. It was a little cougar scary but I took the opportunity in the window, considering I'll never get to do it again, and kind of molested him. Can you imagine how hilarious that would be?" 
Read More: "I Feel Uncomfortable Right Now": Justin Bieber Was S-Xually Harassed By Radio Host Infront Of His Mom When He Was 15, Later Faced Further Humiliation From 10 Years Older Katy Perry
McCarthy's statement again sparked controversy as what she said was inappropriate in many ways. Many people lashed out again at McCarthy and reportedly said that it was a publicity stunt that she pulled to garner attention. Reportedly, at the American Music Awards, the actress was asked by a reporter backstage about the way she tried to kiss Bieber and the actress said the kiss was a spontaneous act by her and was not planned. Netizens found the whole situation quite weird.
Source: Los Angeles Time