Kim Kardashian is the woman who must have it all. The Keeping Up With the Kardashians star is known for her lavish lifestyle, and for her desire to set the bar however she wants to. That is what she is all about. And the socialite did add a feather to her cap recently when she bought a private jet, worth a staggering $150 million in 2021. The latest addition to her fleet of jets is one of the best in business. She saw to it herself. We wonder if it's probably the one she used to fly to Australia when she made headlines for visiting then-beau Pete Davidson in her private jet. Or being the spoilt billionaire that she is, maybe she just has a "choice" of private jets… The latest one seemingly means more to her than her sister, Kendall Jenner.
Kim Kardashian and her beloved jet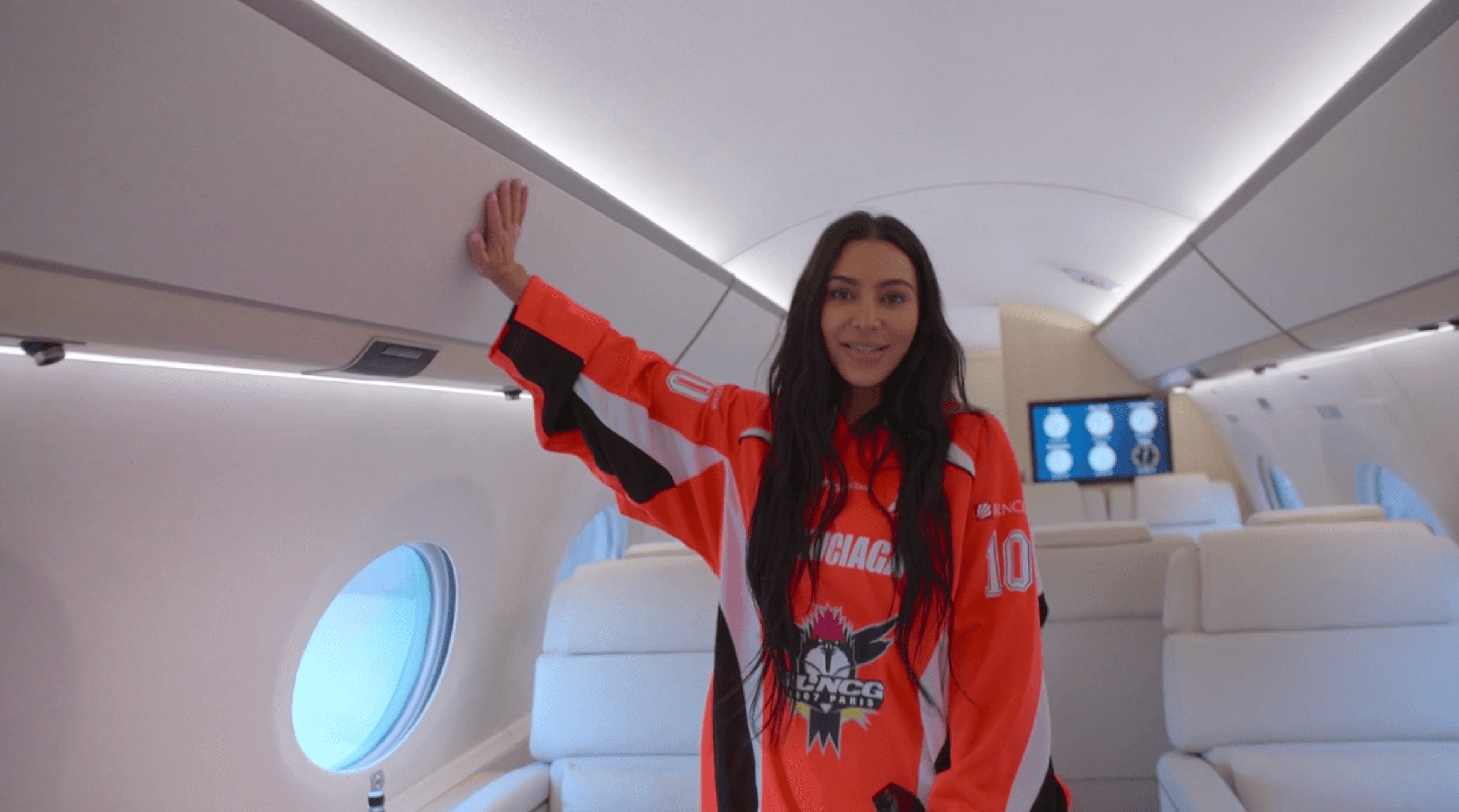 It took Kim Kardashian's team one whole year to fit the plane according to her needs. But it was worth the wait definitely. The SKIMS founder has had her private jet fitted with every possible luxury one can imagine.
Be it having snacks ranging from waffles to pasta on the plane, or having all the seat covers made out of cashmere, she has all the bases set. That plane must not be less than a baby for her. At least that is what can be inferred from how she defended it in front of her sister, Kendall Jenner. 
Kendall Jenner got schooled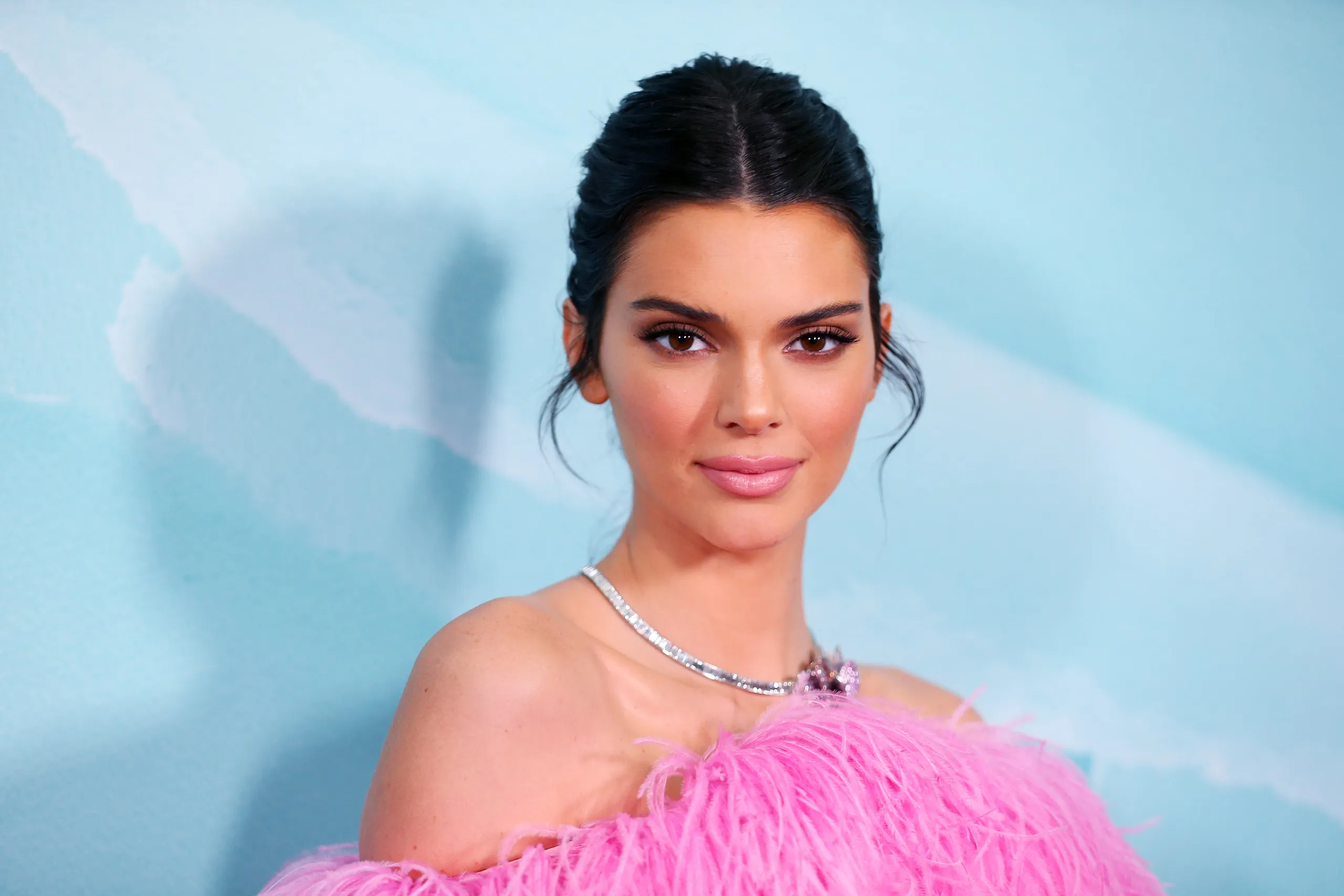 In the latest episode of Hulu's The Kardashians, Kendall Jenner told her sister that she was thinking of getting a quick spray tan before boarding the flight along with her sister. But Kim Kardashian was not going to react silently to this.
She said, "A spray tan before my flight?"
Kendall Jenner told why she was doing what she was doing. It was apparently because of the length of the flight that she came to the conclusion that getting a spray tan before the flight and showering it off later would be a good idea. If only Kim K thought that was right…
Also Read: 'Kim and Kanye had been lying through their teeth': Kanye West Called Out For Being a 'Bad Friend, Publicly Humiliating Taylor Swift, Beyoncé Which led to the Stars being Bullied
Kim Kardashian goes on and on about her plane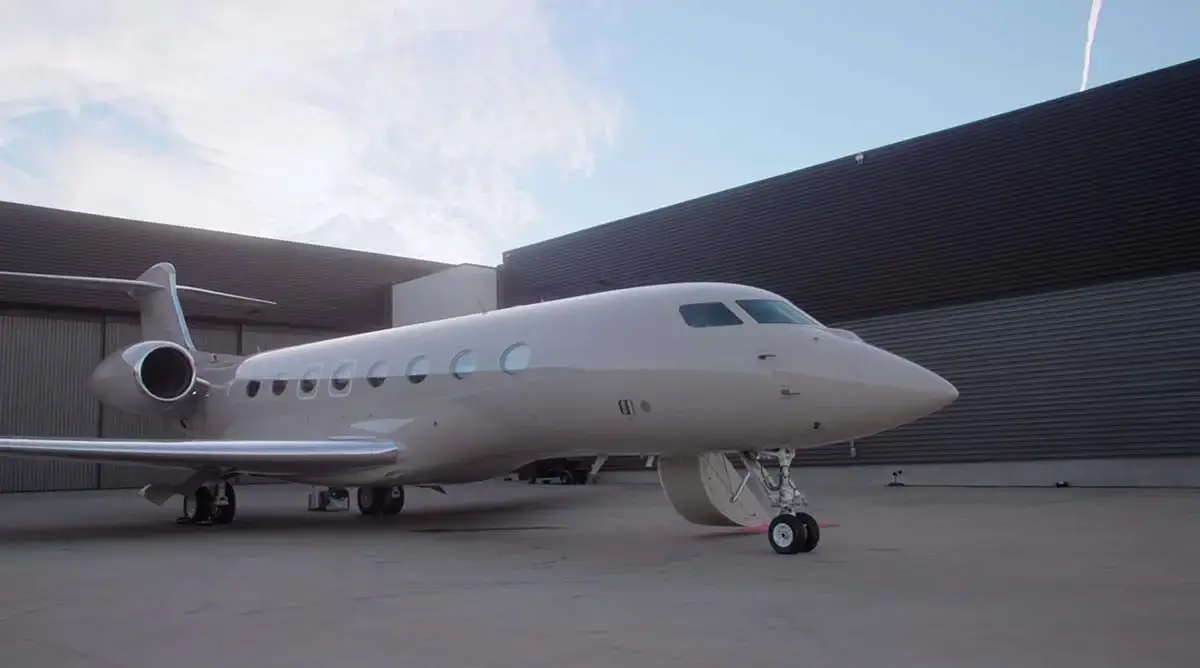 Kim Kardashian was surprised even at this suggestion. She said, "Have you seen the cashmere seats? You cannot get your spray tan on my cashmere seats." But that was apparently the only limit of what one can't do in Kimberley's jumbo jet.
There's a whole list of things that you can do on the flight. Kim boasted to her sister, saying, "Let me know if you like any snacks because I have, like, waffles and I have a freezer so, like, I live it up on there."
Kendall Jenner had a very obvious suggestion. She said, "We're going to be in f***ing Italy. We're not going to eat pasta before we go."
She did have a point. But does Kim Kardashian care? Her jet has a fridge. Period.
Also Read: "She never wanted to be the girl they're painting her as": Courtney Stodden Blasts Ana De Armas' 'Blonde' Calling it Misogynistic and Exploitative, Calls Kim Kardashian Problematic For Wearing Marilyn Monroe's Dress
Source: GeoTV