Do you recall a scene from The Proposal (2009) where a n*ked Sandra Bullock stumbled and fell onto her equally n*ked co-star, Ryan Reynolds, after taking a shower? You most probably do! Bullock was candid about filming the hilariously scandalous scene in 2021, almost 12 years after the classic rom-com debuted in 2009.
However, the Ocean's 8 actress made it clear what actually happened during her n*ked scene with Reynolds in The Proposal. For the unversed, the 58-year-old actress played the boss of the 46-year-old actor's character in the 2009 romantic comedy. They met in a n*ked tangle as she got out of the shower while he removed his clothes in one of the scenes.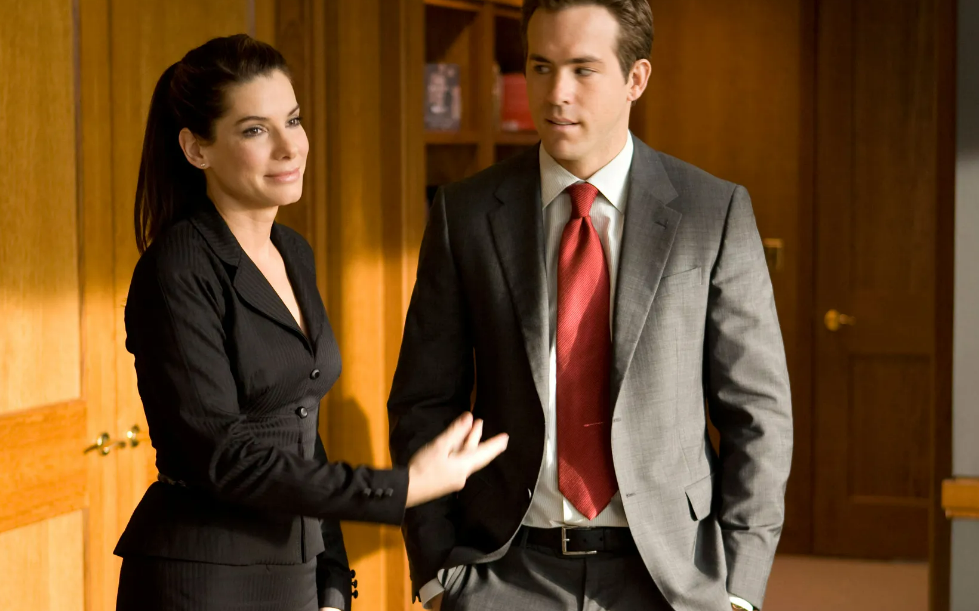 Bullock, however, revealed that it was just as uncomfortable in real life, acknowledging that she had to struggle to "not look" after Reynolds had a humiliating wardrobe malfunction. 
Also read: "Show business is the bad guy": Sandra Bullock's $70M Rich Ex-Boyfriend Blames Hollywood For His Greatest Heartbreak
That Awkward N*De Scene Featuring Sandra Bullock And Ryan Reynolds
To start, two years ago, Sandra Bullock opened up about her decision to film the n*de scene in the About Last Night podcast. She cited several reasons for choosing to perform those steamy scenes, solely for laughs, and with a co-star, who always made her feel secure. 
"Ryan [Reynolds] and I have known each other since we were prepubescent. We go way, way, way back."
Additionally, The Lost City actress provided a play-by-play situation of the scene during filming. For starters, it was a closed set, which meant that only those who were absolutely necessary were present. Specifically describing how the scene was filmed, Bullock continued,
"Ryan and I have these flesh-colored things stuck to our privates, my hair is strategically over the n*pples, and Ryan's little—not little, at all! It's just whatever's there, and I don't know because I didn't see it, I didn't look!"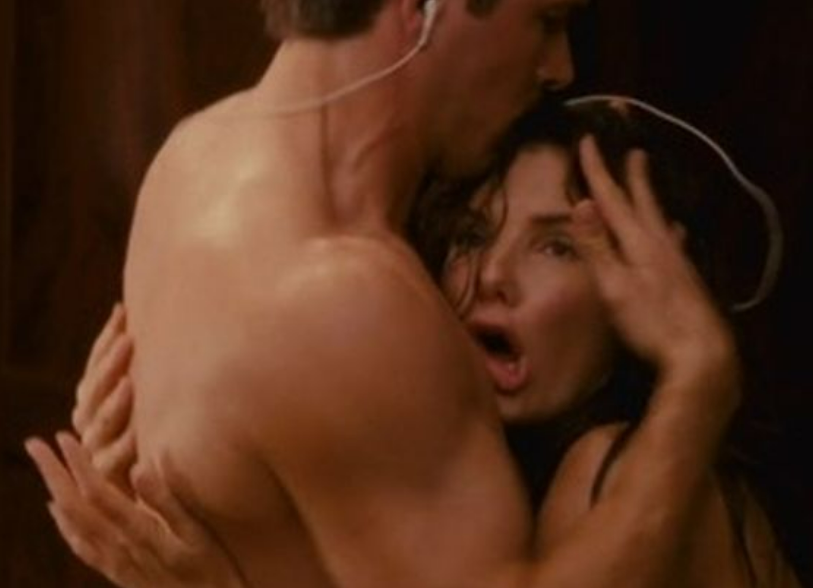 Ryan Reynolds' g*nitals, according to her, were "protected, caressed, and stuck wherever it needed to be stuck."
She claimed that once they "collided," the director, Anne Fletcher would order them to stop, but neither of them could "really move." Well, according to her, Reynolds was left "on his back with his knees up," and Bullock was "resting on his knees, just waiting." 
Also read: "The right dress always finds the right woman": Jennifer Lopez Shamelessly Stole Sandra Bullock's Thunder With Infamous Versace Jungle Dress
And She Continued To Keep Her Eyes Averted
The situation, according to Sandra Bullock, was already somewhat awkward. It was something that, as she said, "You don't wanna look." As a result, Ryan Reynolds was exposed to his flesh-colored coverings, and she struggled to keep her gaze off of him.
"I hear Anne Fletcher [director of The Proposal] from the darkness go, 'Ryan, we can see your b*ll s*ck!' I'm like, 'Oh God!' because you wanna look down, but I'm like, 'Don't look down. Don't look down'."
She claimed that after the director made a loud announcement, everyone in the shadowy backstage area "spun around to see if they could find a monitor." Bullock revealed she kept her eyes averted despite everyone else trying to get a glimpse.
"In friendship, you just didn't care; it wasn't my business to look, it's just there, and then Anne just bringing everyone's focus to that area."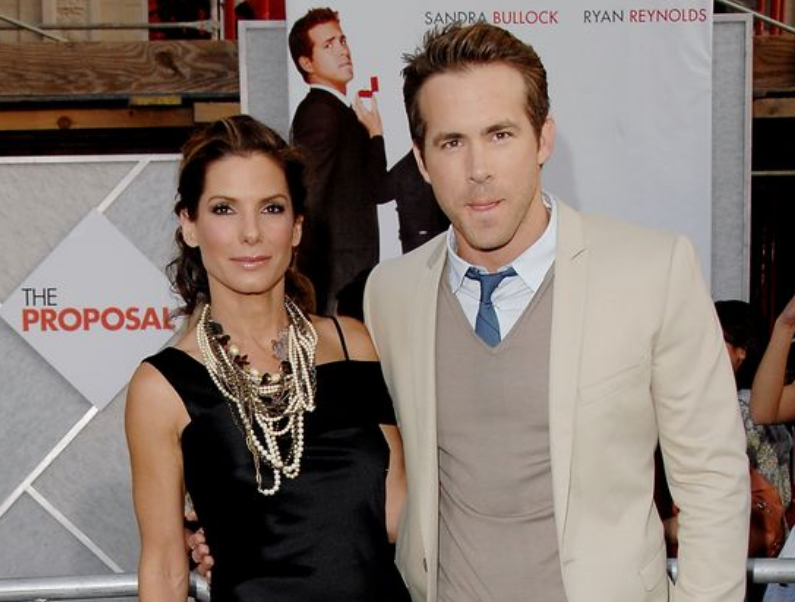 Bullock then revealed that Reynolds was unfazed by the awkward situation while she was still embarrassed by it. "Ryan was just so cool, unflappable. He is absolutely unflappable."
In the podcast, Bullock also admitted that she refused to make the n*ked scene appear "s*xy". 
"I was like, 'I will do this n*ked scene only if I can be humiliated and funny. You will not see me trying to attempt being s*xy n*ked—in real life or on screen."
For the unversed, Bullock received a Golden Globe nomination for The Proposal, which went on to make significant box office revenue. However, the movie's n*ked scene was what garnered the majority of the attention.
Also read: "It happened to me when I was 16″: Sandra Bullock Was Left "Paralysed" After Sexual Assault, Doubted if Anyone Would Believe Her
Source-  About Last Night podcast