Amber Heard and Elon Musk have started to have more things in common than one might have first thought. The Aquaman actress has been revealed to have thrown wild s*x parties with the tech billionaire in the attempt of getting him to an intoxicated state. This was so that the actress could seek further use out of the Tesla founder by influencing him to aid her in various scenarios if he does not wish to make any footage of his intoxicated self make headlines.
However, before the actress could get the chance to use this footage to her advantage, it seems that Jessica Reed Kraus took the upper hand as she had all the knowledge about these parties due to leaked documents. This made the journalist an instant target to neutralize by Amber Hear's PR team.
Amber Heard and Elon Musk's parties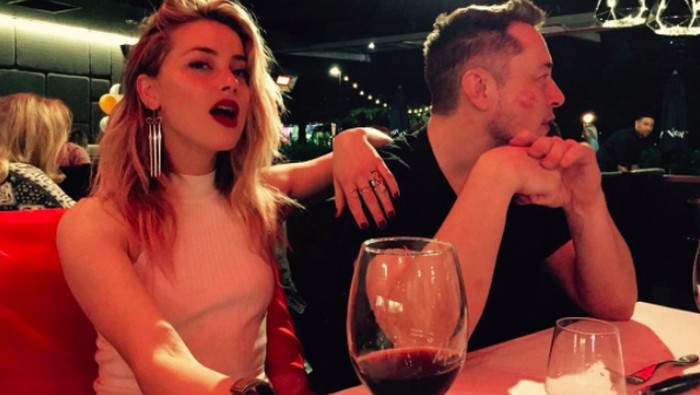 The 36-year-old actress, who was purportedly participating in sex parties attended by wealthy and well-known celebrities, was criticized by the internet after surprising allegations leaked online. Business entrepreneur Elon Musk has also been linked to her while she was hosting those risqué parties. According to House Inhabit's allegations, tech tycoon Elon Musk allegedly attended events hosted by his ex-girlfriend. In addition, it was said that he was paying Heard's legal fees for the defamation case because of the latter's "dark sh*t" that was kept a secret by the Aquaman actress.
Also Read: Johnny Depp Follows Friends Star Jennifer Aniston, Wonder Woman Actor Gal Gadot Just So He Could Pick a Fight With Angelina Jolie
Amber Heard PR team emails leaked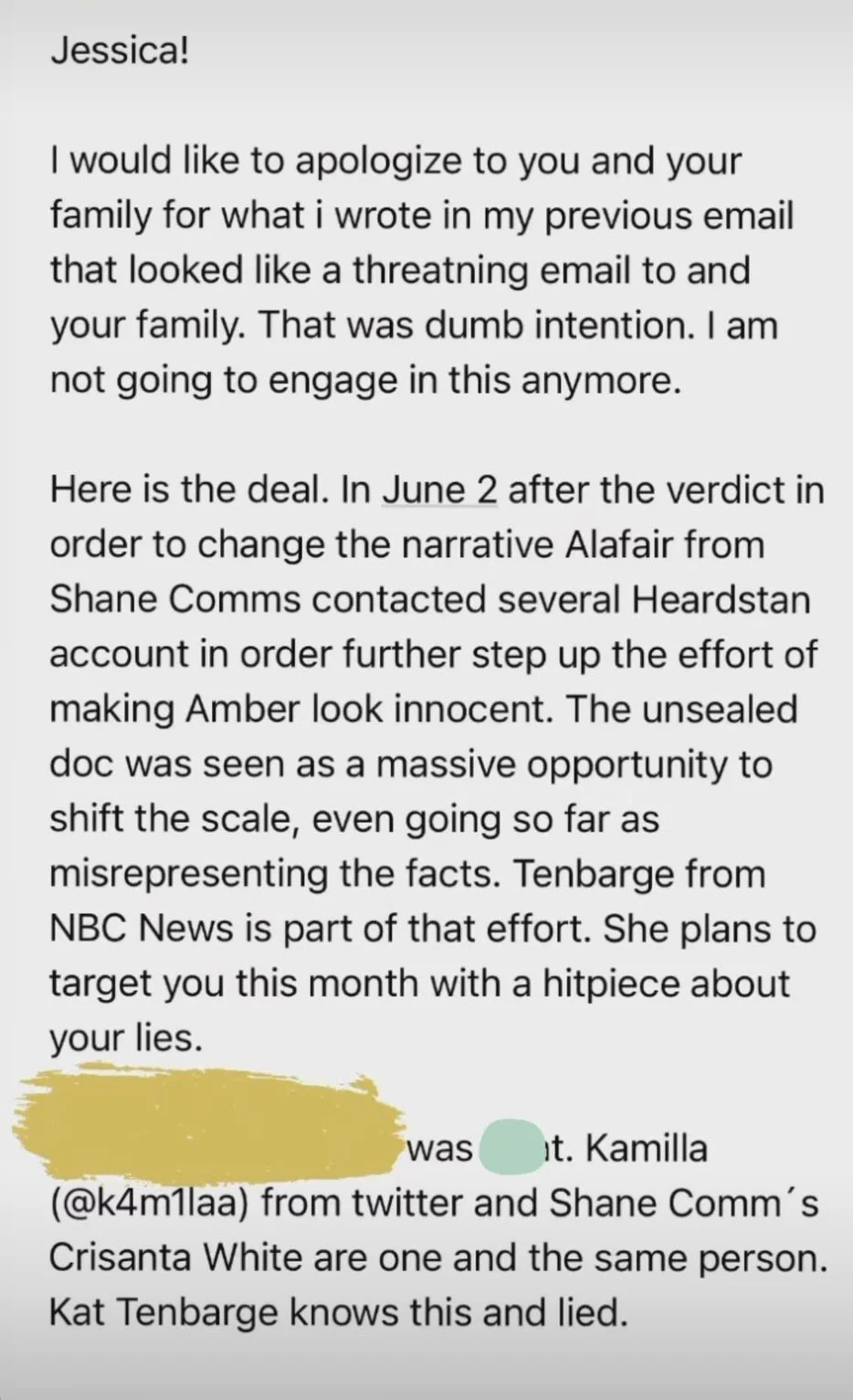 The Johnny Depp defamation case and the campaign to make Amber Heard "look innocent" are both discussed in a leaked email apologizing for threatening Jessica Kraus. This information was revealed in a stolen email that Jessica Kraus shared. The email opens by expressing regret to the news writer for the earlier-distributed "threatening note." The aforementioned note cautioned Jessica Kraus against disclosing any information regarding Amber Heard's alleged parties.
"You're in a great danger if you release Part 4 of Amber Heard fake s** party stories. You don't wanna mess with us. Think of your family Your choice" was the previous note she had received in regards to her spilling the secrets of the Aquaman actress.
Also Read: Amber Heard Accused Of "twisting unsealed documents to make Johnny Depp look bad", Her PR Team Threatening Journalists To Make Heard Look Good
Is Aquaman 2 reshoot pointing at a possible recasting scenario?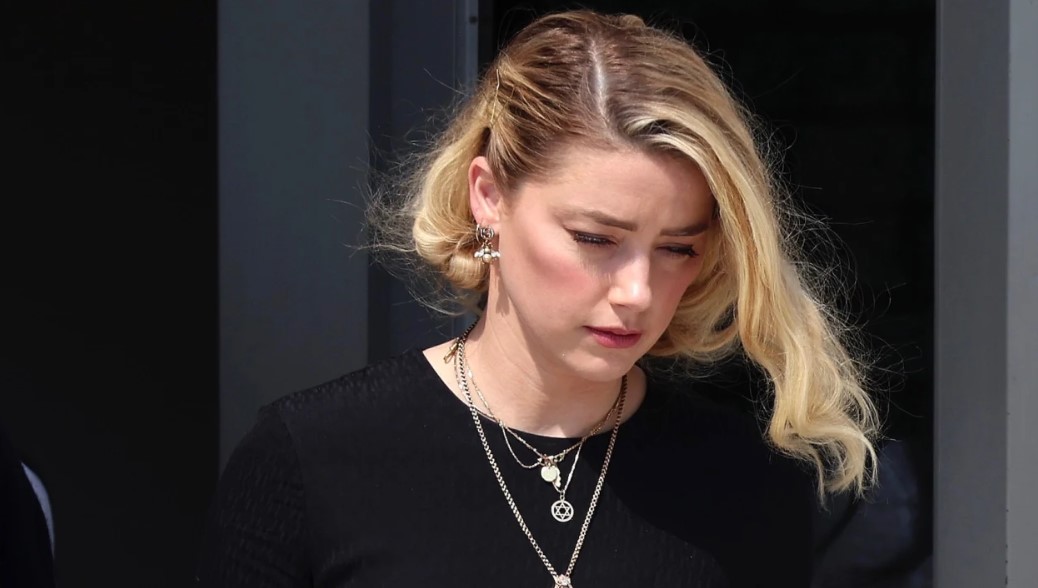 As Aquaman 2 gets delayed once again, some have theorized that this is due to a recast for the character Mera in the movie. Whether Amber Heard keeps the character, or WB brings in another actress *cough* Emilia Clarke *cough*, is yet to be seen. Although they were unable to identify them, the individual who first told a reliable YouTuber that Ben Affleck was on location and would be appearing in Aquaman 2 as Batman also noted that there was another person present costumed as Mera.
The relationship that Jason Momoa and Amber Heard would have to portray in Aquaman 2 has been mentioned as one of the key concerns. Given that they are polar opposites when it comes to liking each other in real life, the fabrication of the chemistry may prove to be quite a task.
Also Read: Amber Heard's Alleged S*x Parties Involved "Blindfolded women being dangled from treetops" as Elon Musk's Tech Mogul Pals Watched a Horrifically Deviant Performance
Source: Geo News