12 celebrities and their emotional final episodes. When we get addicted to a television series, the hardest part of it all is to accept that it will be ending one day. But have we ever saw it from the perspective of who is in the series? Mostly, it's the hardest when we have to say goodbye to our favorite host. It's because you know that the show might continue but not with the face you want to see. So today, let's talk about 12 celebrities and their emotional final episodes. Check it out!
1. Mr. Rogers
Neighborhood began in 1953 as a public access show. It was later picked up by CBC in Canada in 1962. Eventually, it became a show that everyone loved in 1968. Moreover, it ran for over 30 years! The USP of the show was Fred Rogers who later decided to retire in 2001.
2. Alex Trebek
Originally, Trebek wasn't supposed to host the show. But he did such an amazing job that Jeopardy! was impossible to imagine without him. Trebek hosted the show from 1984 all the way to 2020. However, he was contracted till 2022 but the stage IV pancreatic cancer got the best of him. It's said because he said that the audience will see him next week.
3. Bob Barker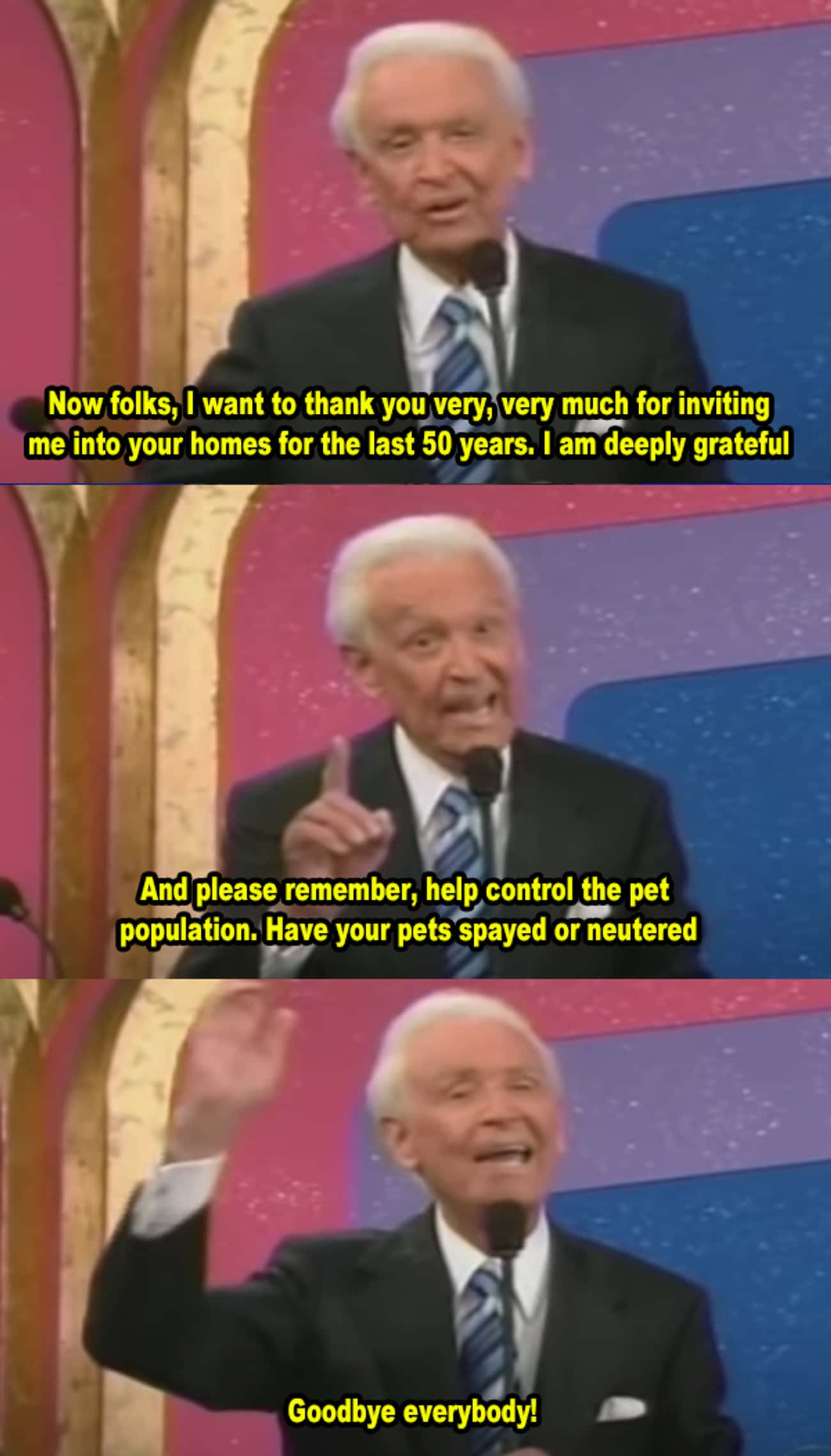 He started hosting The Price Is Right from 1972 to 2007. Despite it being a daytime show, Barker entertained a generation of kids and adults who stayed at home for whatever reason. For his final episode, Barker decided to express his gratitude to the audience for welcoming him so generously over the years.
4. David Letterman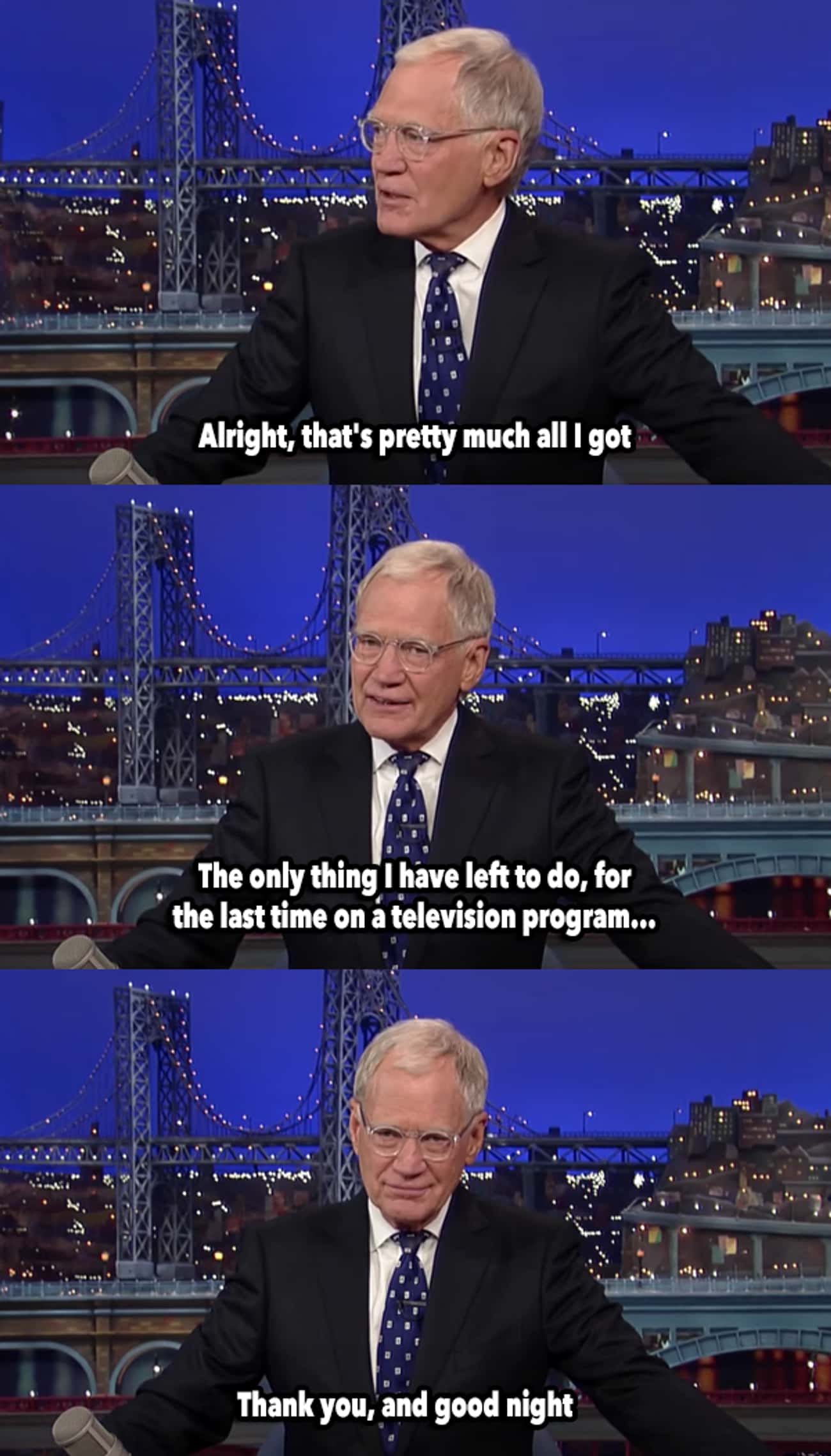 Our favorite, David Letterman, ran Late Show with David Letterman from 1993-2015. He then decided that it's time to retire. But before he did that, he requested Foo Fighters to close the show by playing their song Everlong. It was later revealed that Letterman listened to his song during his open-heart surgery in the 200s.
5. Conan O'Brien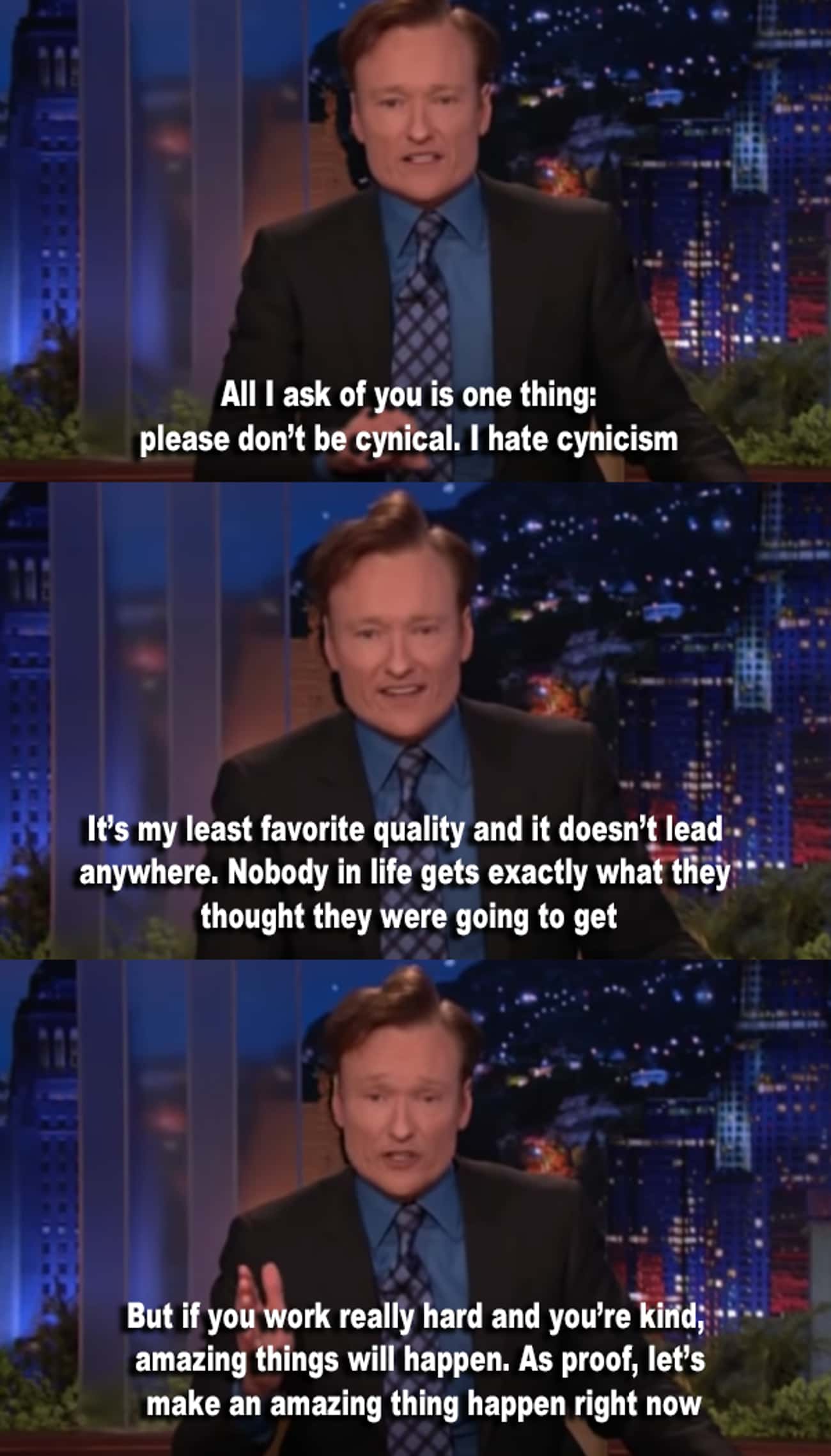 He's a television legend. Conan has been a part of the entertainment world for 28 years. The guy has worked for SNL and The Simpsons as a staff writer. But he went on to host The Tonight Show before he left the show in just seven months because of  a disputed time slot. Funnily enough, he left the show by telling his audience not to be cynical.
6. Regis Philbin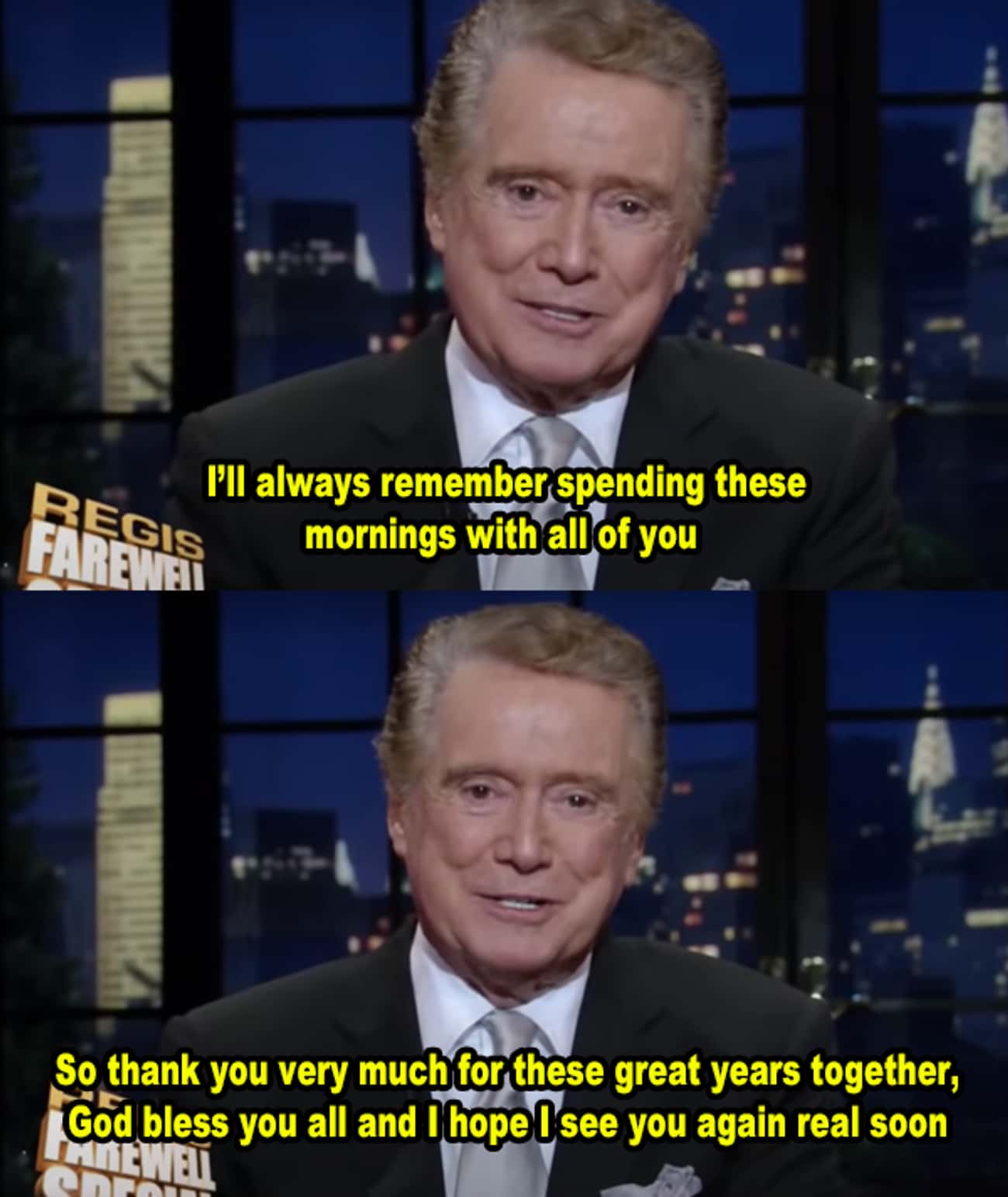 After jumping from netwrok to network, Regis finally landed The Morning Show which later became Live with Regis and Kathie Lee, and then Live with Regis and Kelly. It was with Live that Regis became the prominent television figure he is now. He finally retired after 28 years and the farewell he received was really heartwarming.
7. John Madden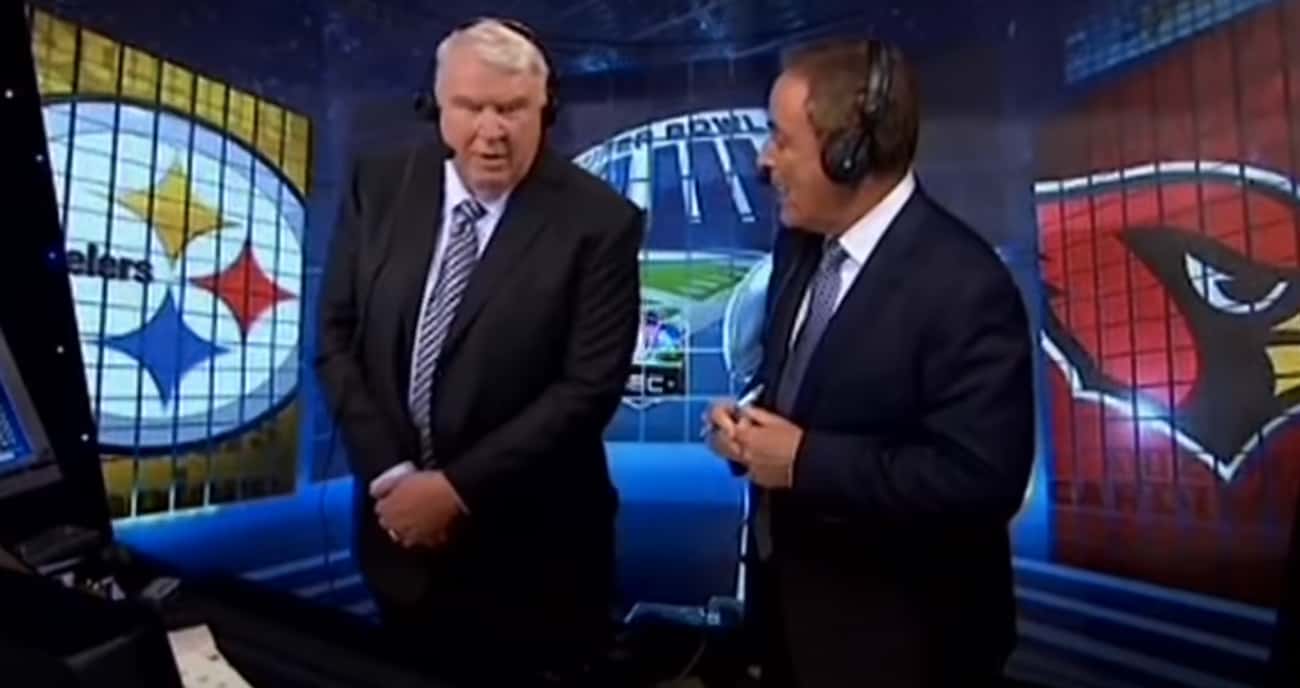 Madden is a legend in the sports broadcasting community. He's a NFL player/coach turned commentator. He won his Super Bowl as a coach for Oakland Raiders. He then went on to become a color commentator/sports analyst for NFL. However, he decided to retire in 2009 and the fans were heartbroken.
8. Ed Sullivan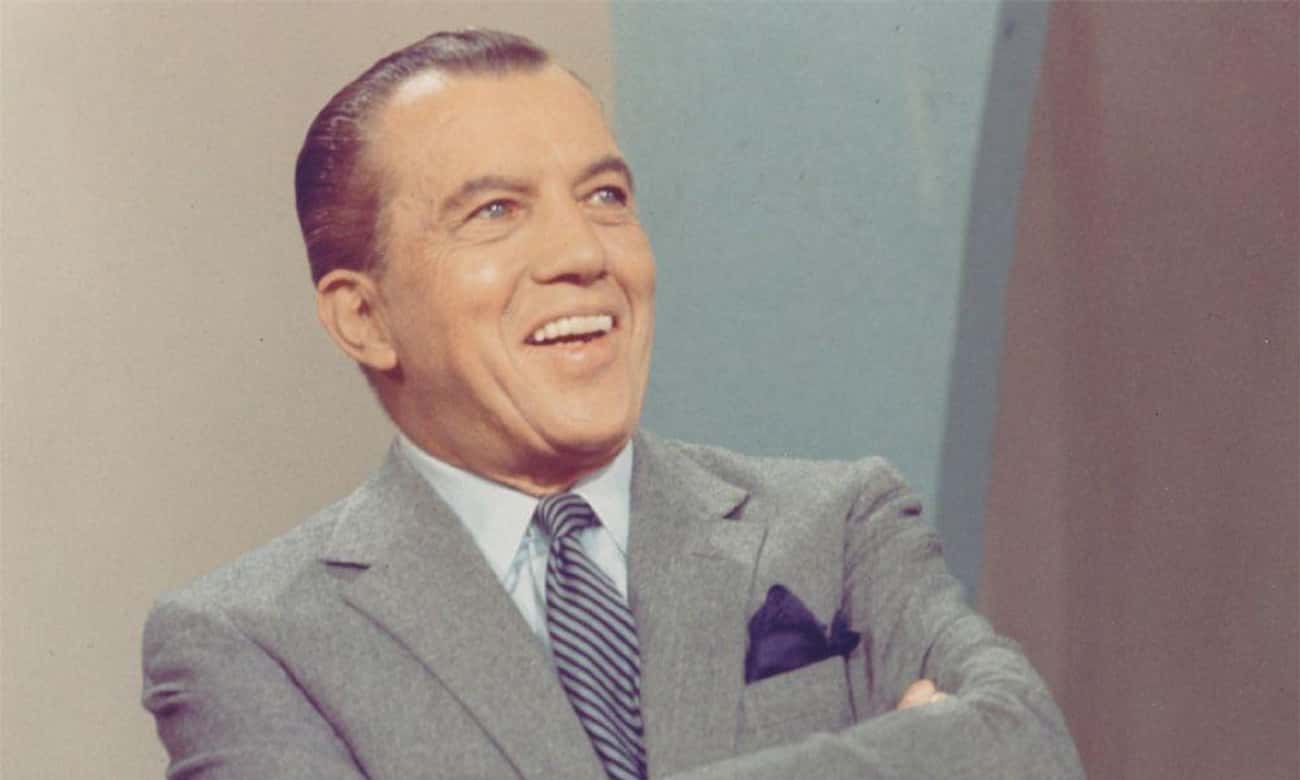 He filmed his last episode for The Ed Sullivan Show and he wasn't even aware of it. To talk about how iconic he was, througout '50s and '60s, he had some of the biggest television acts on his show. Sadly, in 1971, CBC mass-canceled a lot of show including Sullivan's. As he filmed his last episode, he wasn't even told that his show is being cancelled.
9. Jay Leno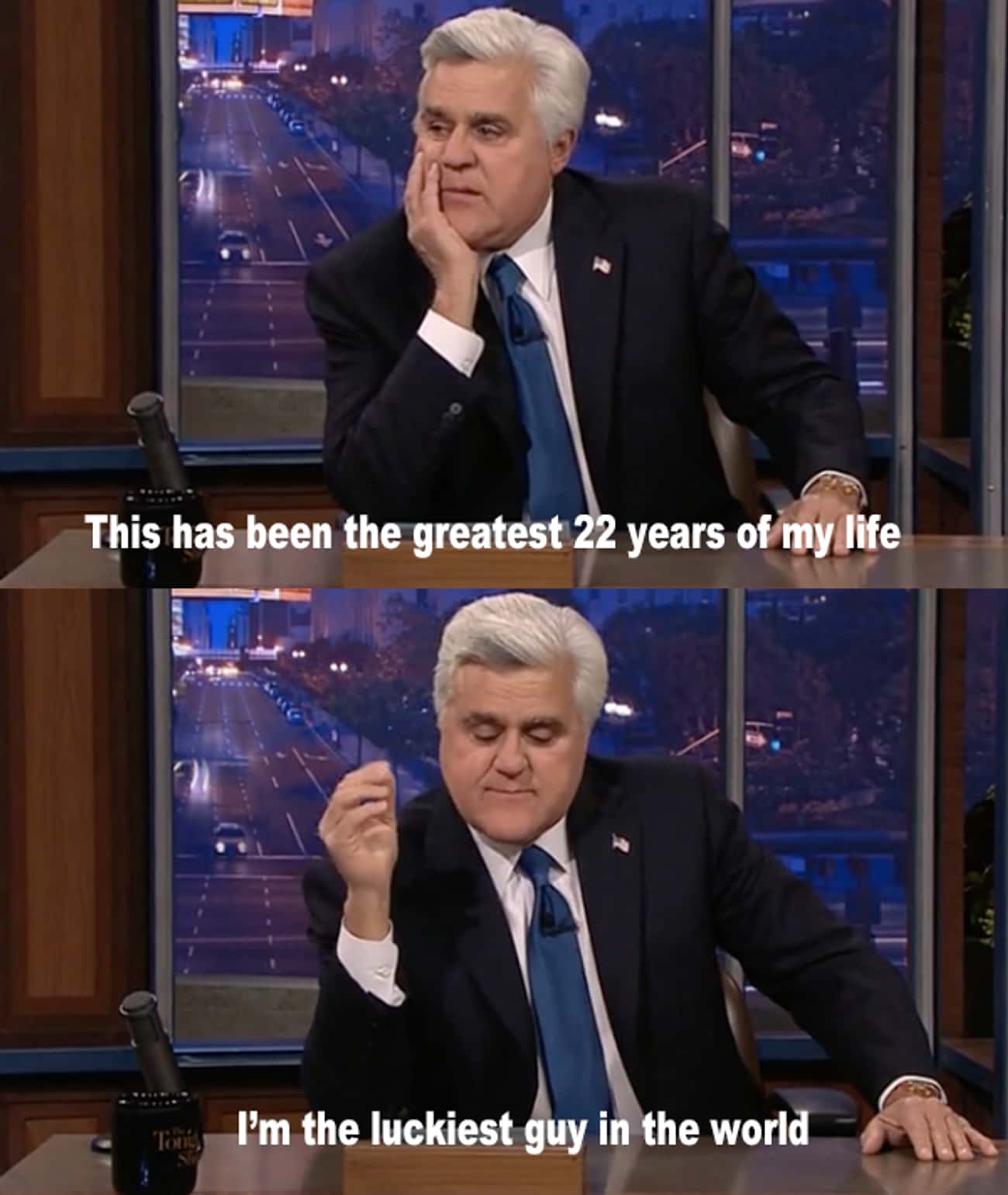 Leno cried during the final broadcast of his show The Tonight Show with Jay Leno. He hosted the show for 22 years and his last episode aired on February 6, 2014. After he quit, Jimmy Fallon took over.
10. Oprah Winfrey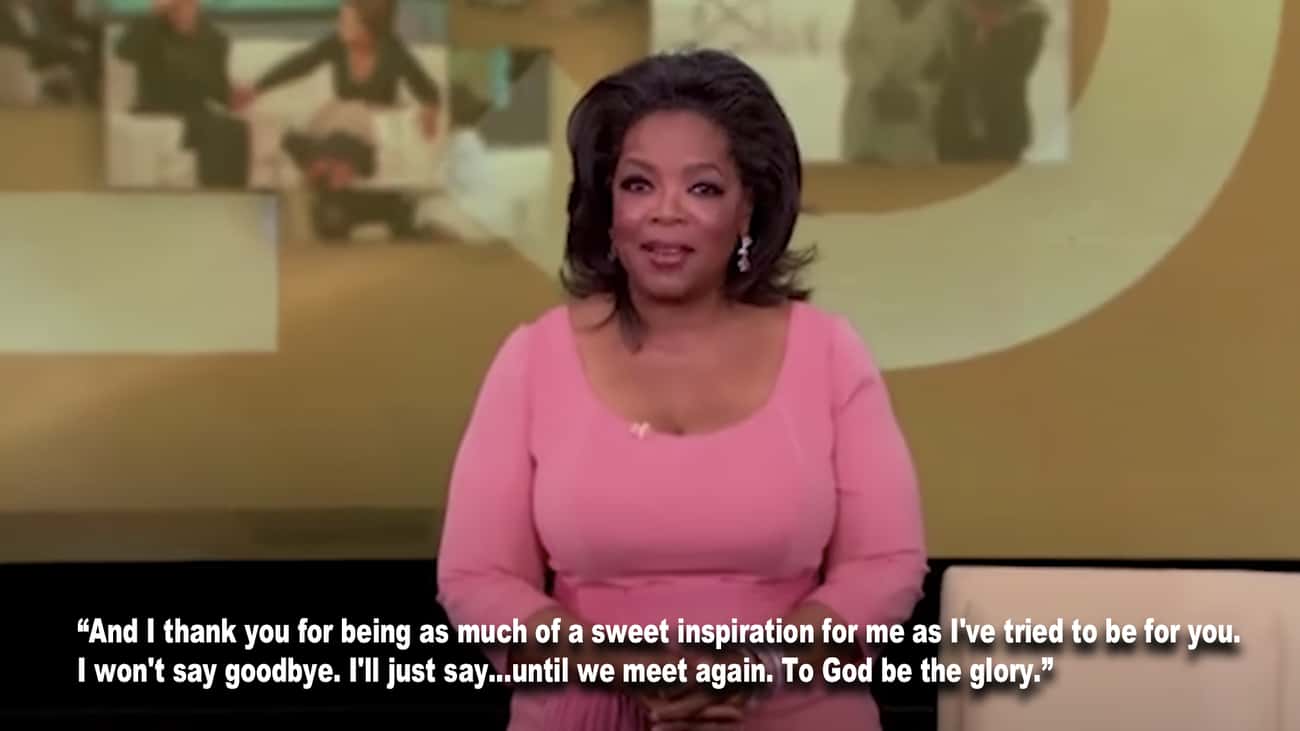 Of course, she doesn't need any introduction. Winfrey's show aired from 1986 to 2011. Despite it being the highest-rated daytime talk show till date, she decided to call it quits after 25 strong seasons. To explain just how grand the final episode was, people had set up watch parties and some cinemas even aired the show.