Whenever we watch TV shows and movies, we relate to most of them. We connect to the characters when they come to life because of the actors. You all will agree to the fact that it hurts the most when our favorite characters die in the series or movies. We automatically feel the pain and somewhat feel that the show or movie has ended for us, lol. However, there are some bts facts about TV character's heartbreaking death scenes that might interest you! Continue reading.
1. Stranger Things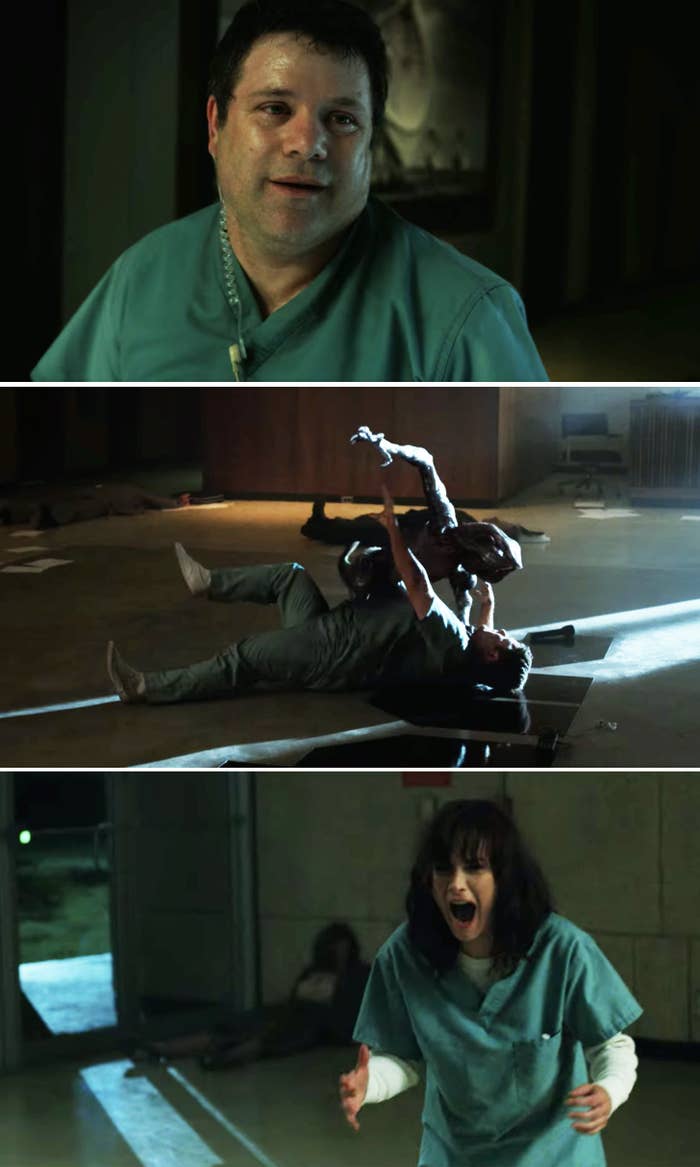 "Bob Newby" is everyone's favorite from "Stranger Things". The original plan was to have him dead in Season 2, Episode 4. However, the show makers ended his character in the penultimate episode of the season. That's because the Duffer brothers reveal they started liking the character. Moreover, his character started becoming important in the series. The Duffer brothers had a bit of a breakdown after they wrote his death scene. Matt Duffer says, "Really hurt to kill off such a genuine character." We agree with you! That's one bts I bet you didn't know.
2. This Is Us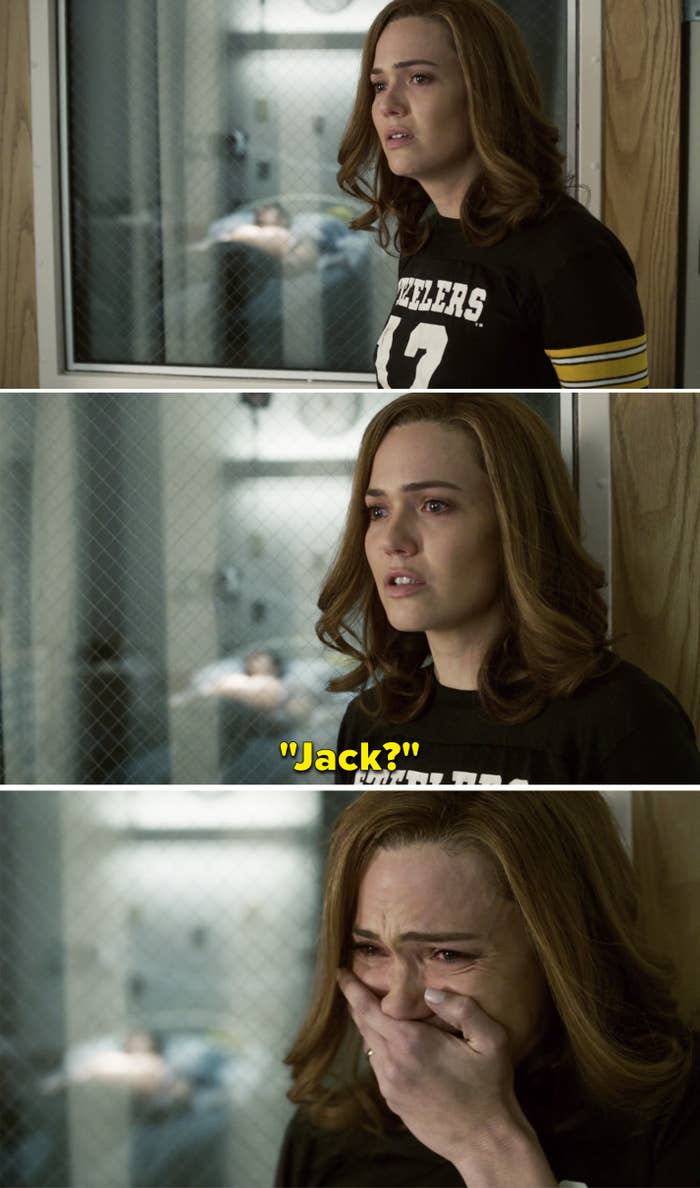 In "This Is Us", Mandy Moore had no idea that Milo Ventimiglia was actually going to be lying in the hospital bed when Rebecca finds out that Jack died. Mandy recalls, "I had no idea and apparently that was the first take they used when I see his body. I didn't know he was going to be there. It was all the more jarring and upsetting."
3. The 100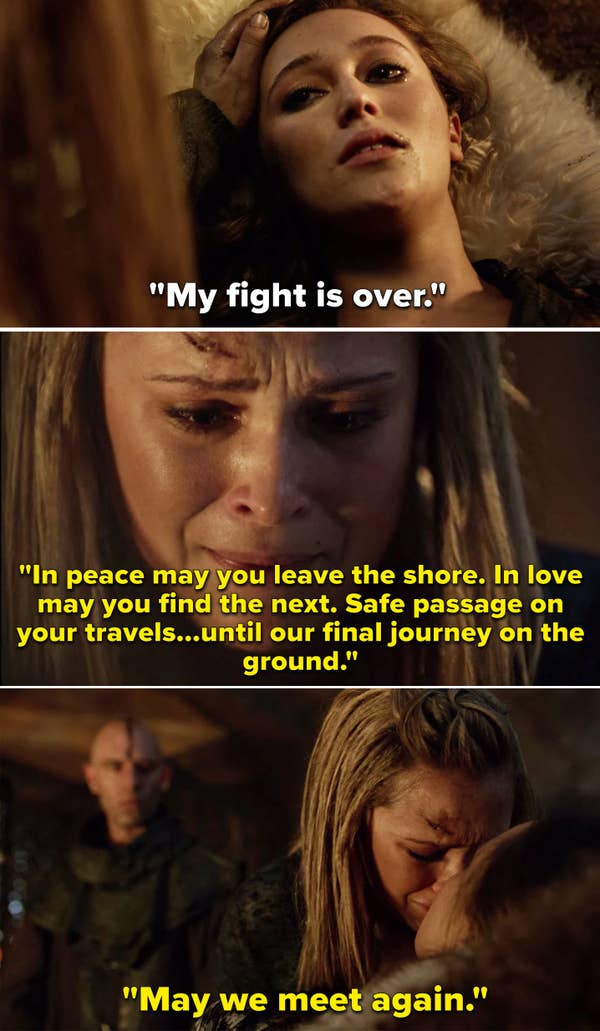 Alycia Debnam-Carey plays "Lexa" in the TV series "The 100". However, Lexa dies an awful death that was shocking to the fans. Her death sparked outrage amongst fans as another LGBTQ+ TV character dies in unnecessary ways. As a result, fans raised over $100,000 for the Trevor Project, a charity that assists LGBTQ+ teens.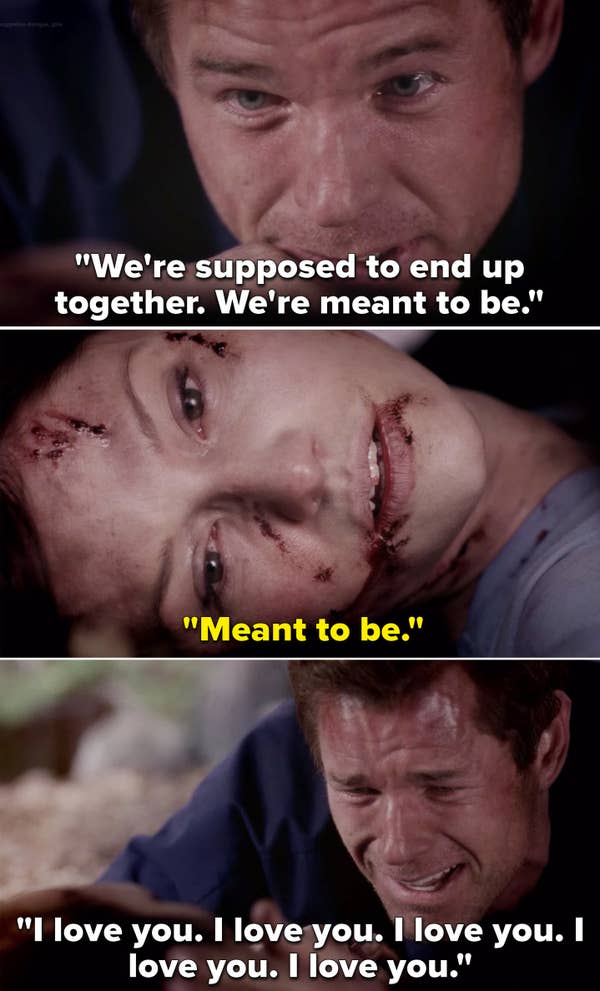 Shockingly, most of the cast members didn't know Lexie was going to die. The cast somewhat knew somebody is going to die, but nobody had a clue as to who it's going to be except for Chyler Leigh. Everybody was weeping at the revelation.
5. Bones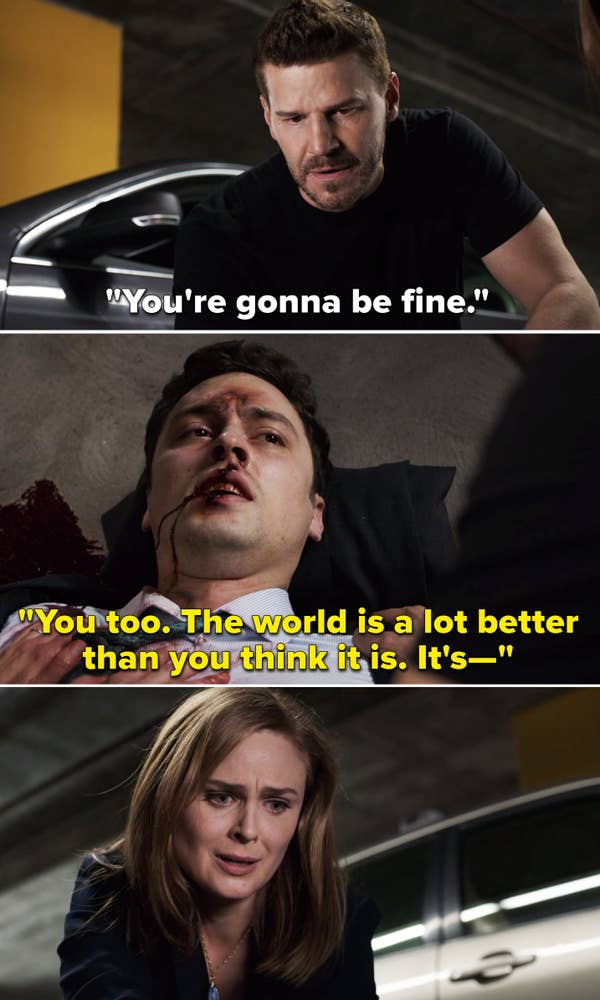 John Francis Daley shot his very last scene when Sweets is being zipped into a body bag. The scene was shot at midnight when almost everyone was headed home while some of the cast members and producers were at Comic-Con. So, he recalls he did not get a chance to say goodbye. John was covered in blood and couldn't hug anyone. He says, "I walked out of a nearly empty stage and couldn't say a proper goodbye to people."
6. WandaVision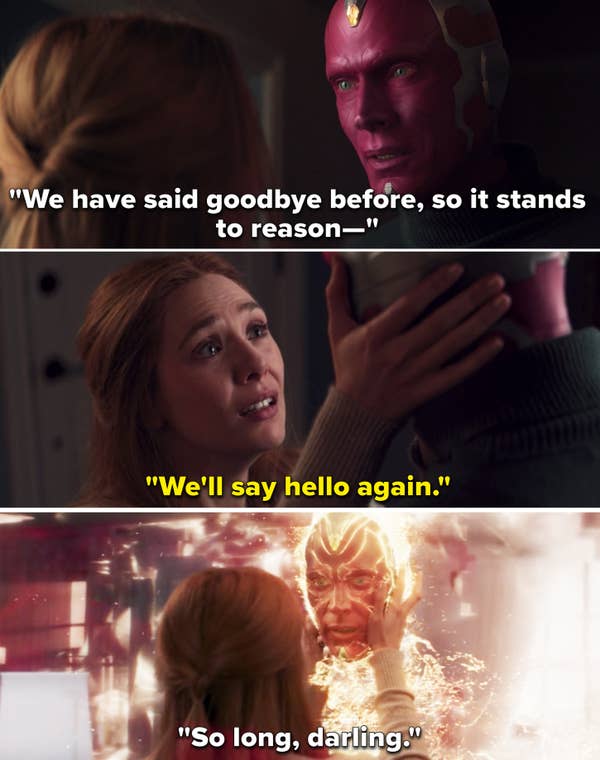 The moment when Wanda says goodbye to Vision before he dies (again) was written very early but the Director Matt Shakman says it was complicated to shoot because it moves through several decades. However, it was worth the effort! The scene was beautifully written and acted. The scene perfectly encompassed Wanda's journey.
7. Orange Is The New Black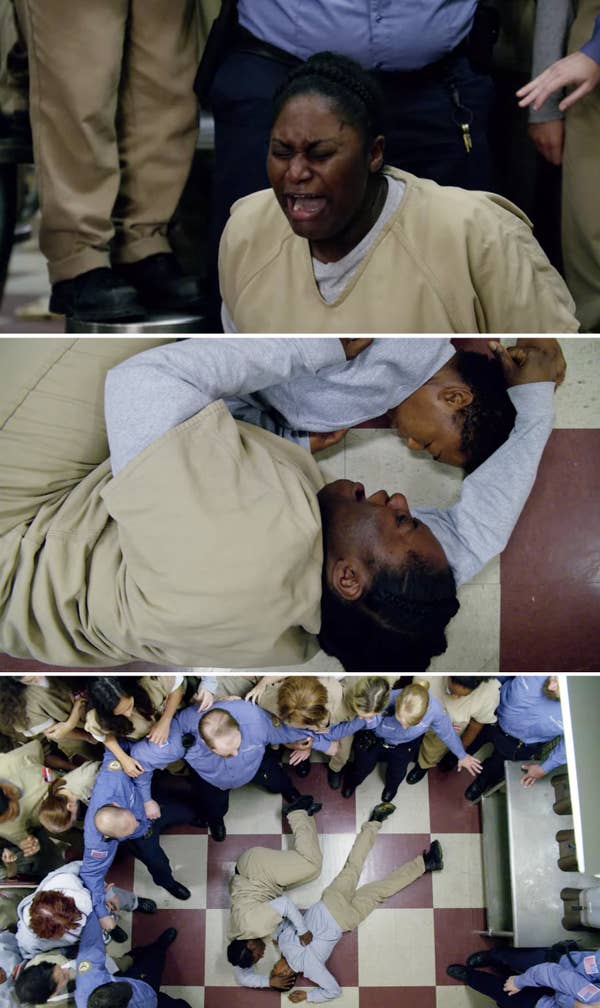 Samira Wiley knew about Poussey's tragic death for over a year before the final two episodes of Season 4 started production. Samira says, "Felt so honored to be able to have Lauren write the final episode of Poussey." A lot of the cast found about Poussey's death after reading the script. In fact, anyone could tell who had read the script and who hadn't based on everyone's reaction to the scene. 
8. The Originals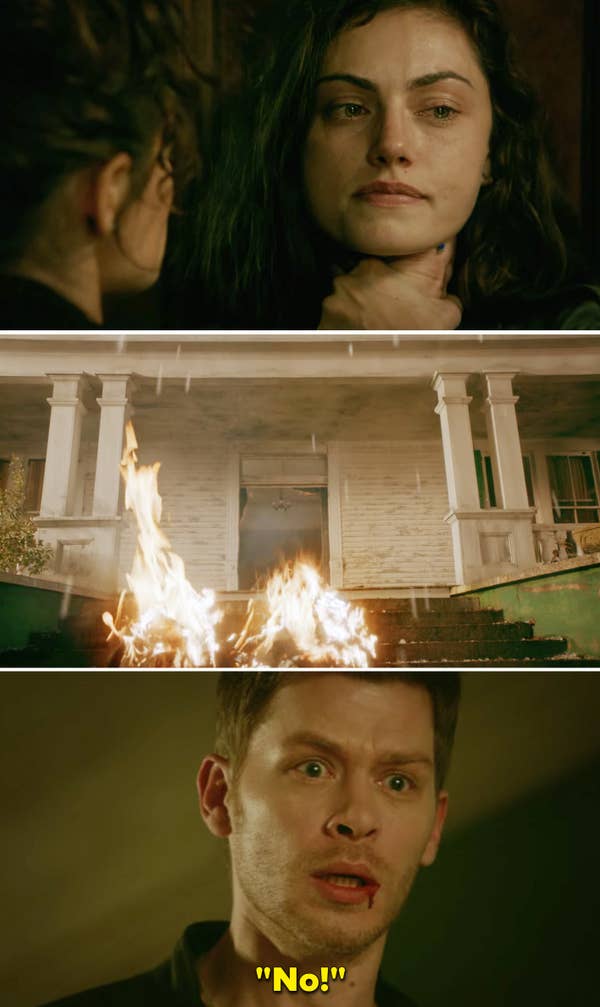 Hayley's death was accidentally leaked on Twitter months before the episode aired. Hence, killing all the suspense. However, The Originals stuck to the plan. On the day the scene was shot, almost everyone had gone home. So, Phoebe Tonkin who plays Hayley was running around the studio to find people so she could give them "many tearful hugs".
9. Glee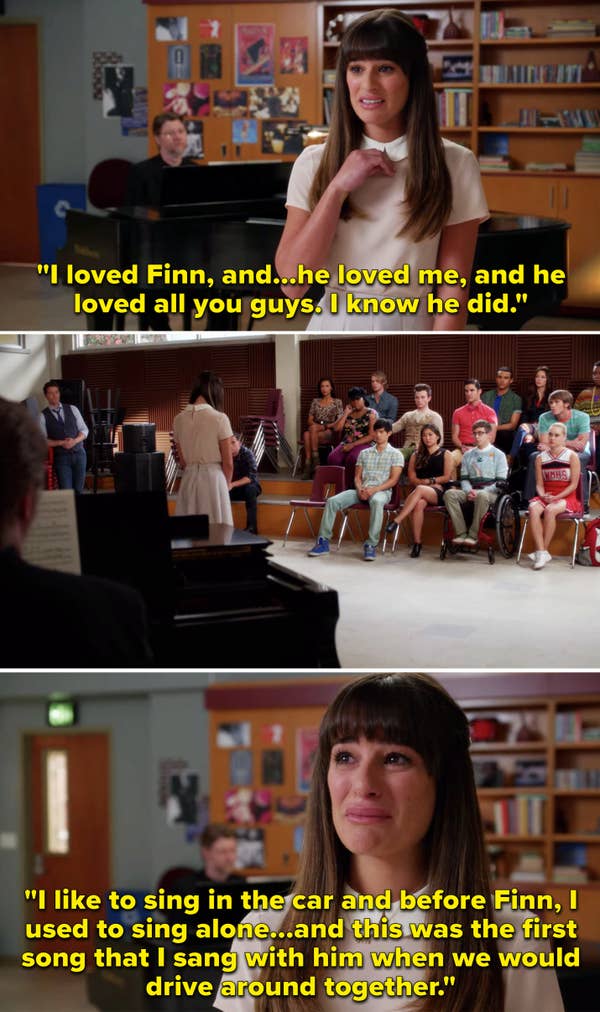 Before filming the "Quarterback" episode, the cast and crew had a private memorial for Cory Monteith who played "Finn Hudson" in Glee. Cory died due to substance abuse in 2013. In the memorial, they all sang and talked about Cory. Costar Lea Michele says, "I feel like, for me personally, I've lost two people: Cory and Finn," This must've been a very hard time for the cast members!
10. The Haunting Of Hill House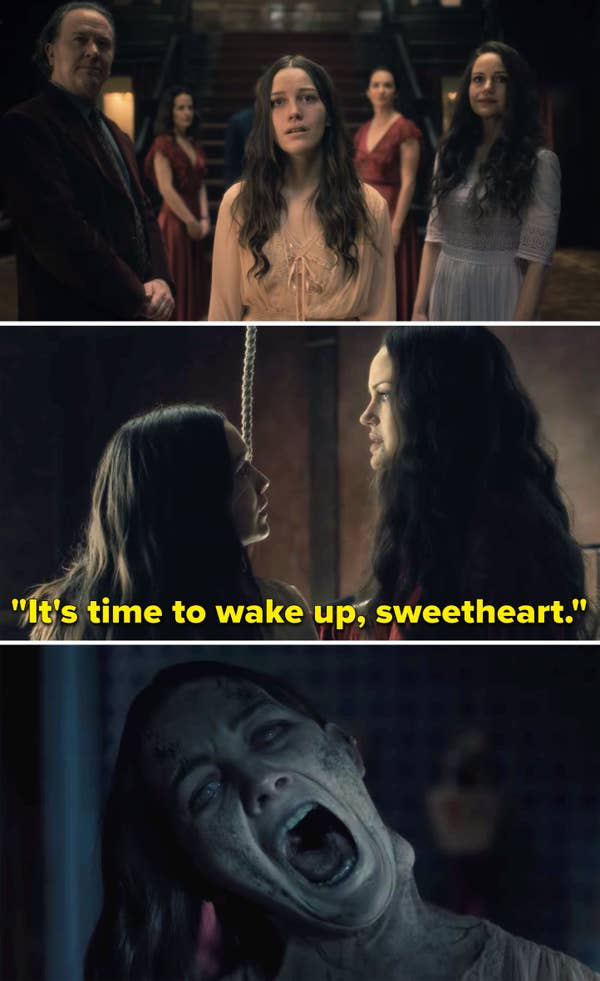 Creator and Director Mike Flanagan said his favorite episode is Episode 5. He further says, "I remember when the idea for Nell's arc with the 'Bent-Neck Lady' occurred to me, I started crying." Moreover, "The Bent-Neck Lady" was the episode that made him want to "make the show". Mike says it was important for everybody to know how Nell died in the middle of the season. This was the heart of the show. It completely changes everything that came before it.
11. Sons Of Anarchy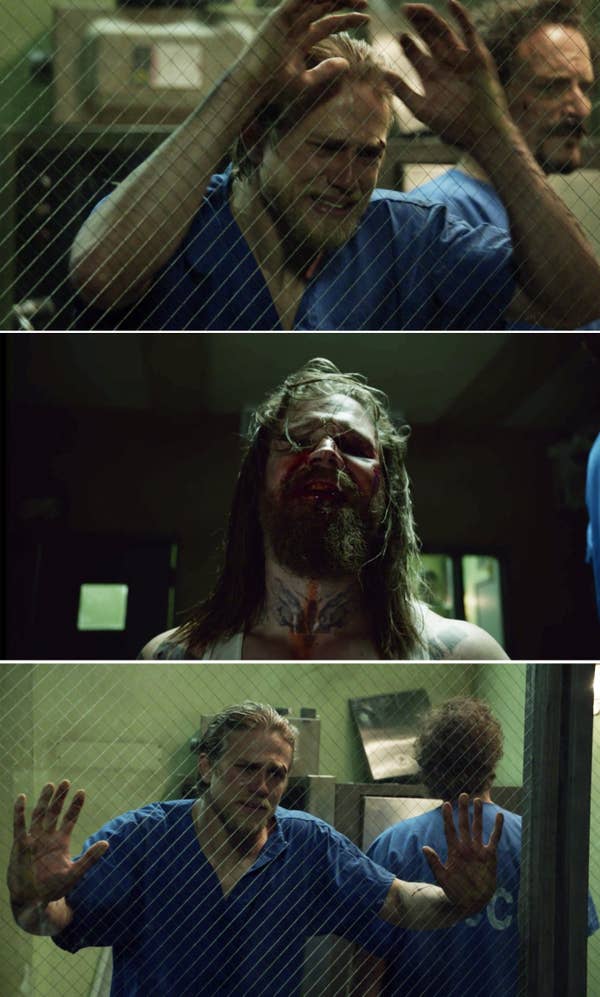 During Opie's final moments, we only see Jax, Tig, and Chibs. However, the entire cast was standing in front of Ryan Hurst a.k.a "Opie" so that he could look at everyone during his last scene. Creator Kurt Sutter says the whole scene was very emotional. Opie dies a very painful and tragic death.
12. The Walking Dead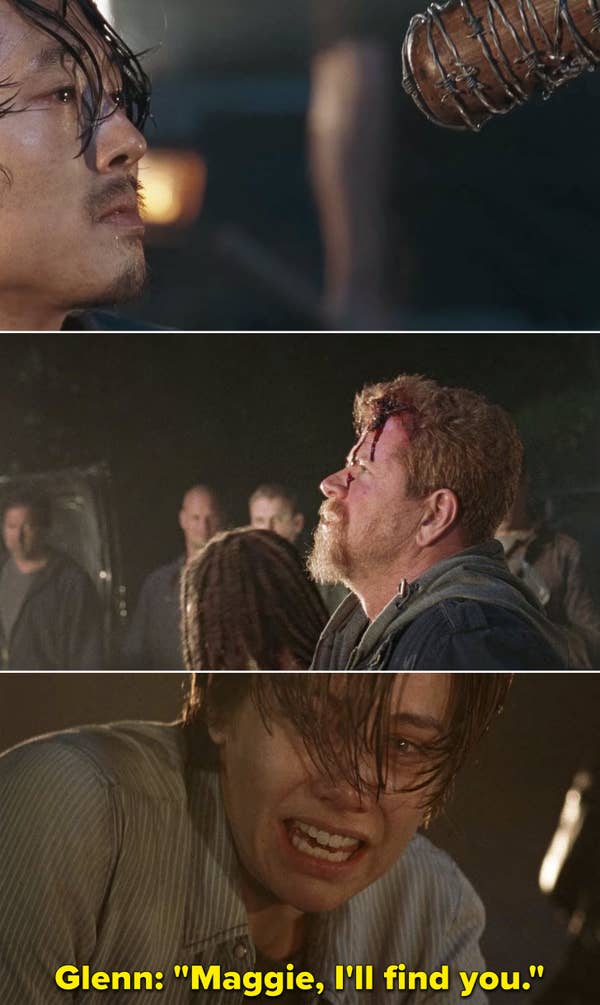 Between the Season 6 finale and Season 7 premiere, it took a total of 6 days to film Glenn and Abraham dying. Steven Yeun who plays "Glenn," says the filming of the scene was very challenging being on "your knees, on the gravel, pretending and believing that you're about to die." As a tradition, the cast put up "death dinners" for Steven and Michael Cudlitz (Abraham) as a way to say goodbye.
13. Riverdale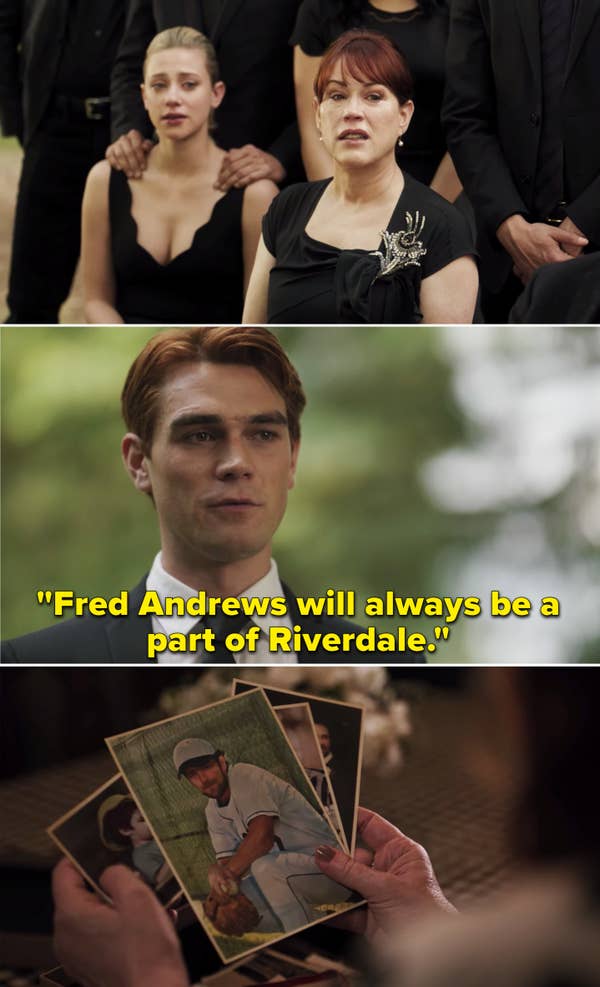 Luke Perry's family read the script for Fred's farewell episode before they began filming. They provided real-life photos of him for Mary to look through in a scene. Their contribution gave authenticity to the scene!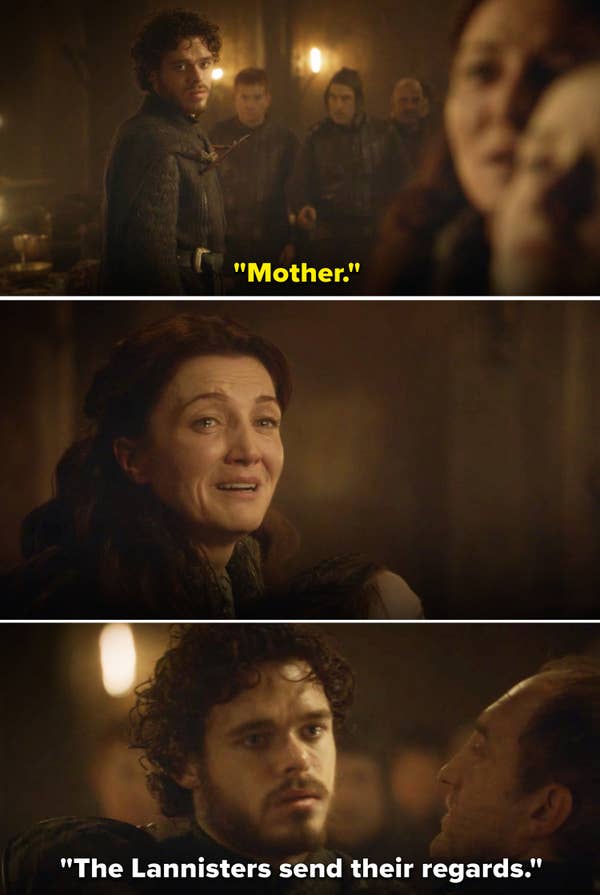 Richard Madden booked a flight right after filming the harrowing Red Wedding episode. He just wanted to go far away from the heartbreaking set asap! When he sat down on the plane, he realized he hadn't changed his clothes that were drenched in fake blood. Also, he was sobbing continuously. He says, "I was hysterical, actually. I was so exhausted. I cried all the way home. It looked like I'd murdered someone and got on that flight."
Thanks for your feedback!