Up until now, we have been enjoying Marvel's Earth-616 and DC's Prime Earth superheroes. Instantly, we can think of heroes like Hulk, Superman, Batman, Wonder Woman, and so many. But did you know that there are alternate versions of these superheroes and they're really powerful? All-Star Superman and Batman Who Laughs are such characters that will be too dark for the audience to enjoy. However, we need to talk about them too because trust me, you wouldn't want to miss out on this list. So, here are 13 alternate-universe superheroes that are really powerful.
1. X-Man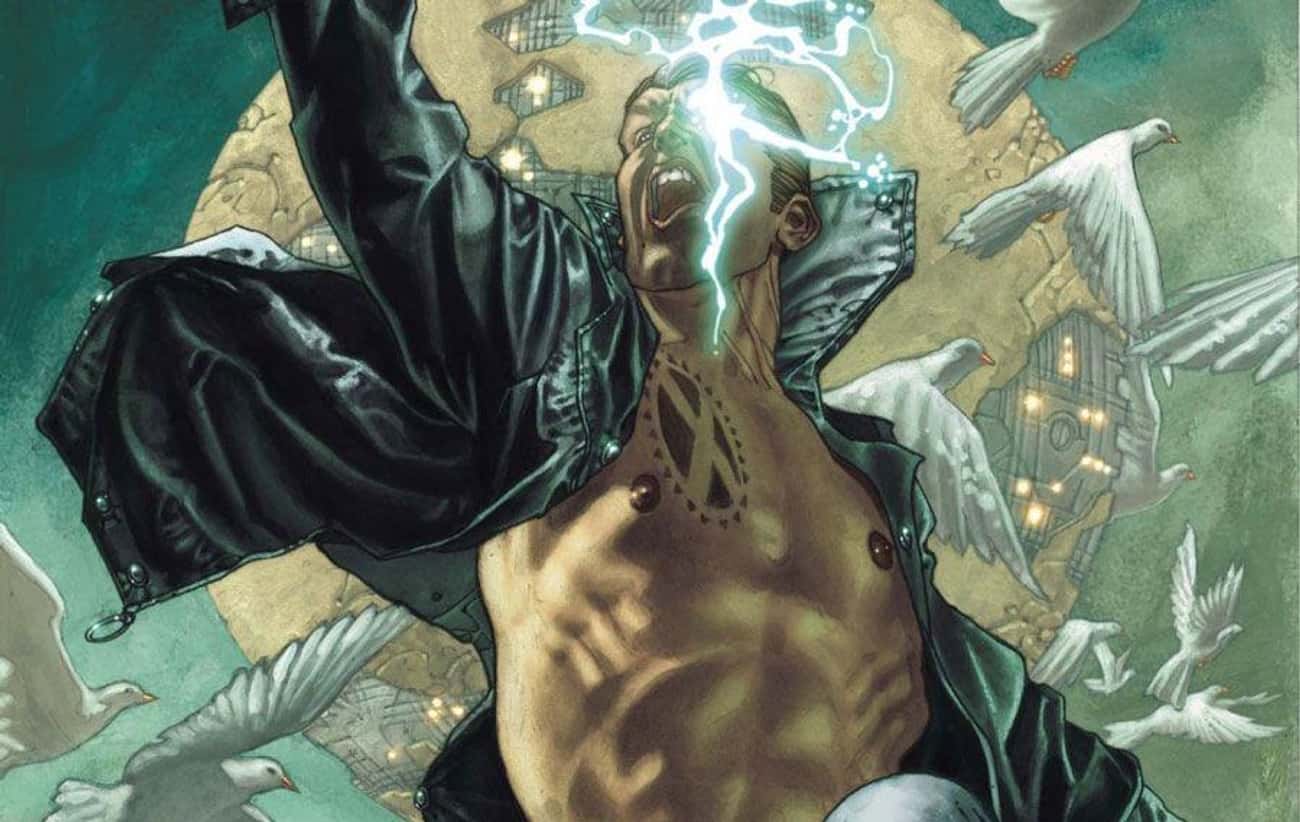 Nate Gray, or X-Man, is Earth-295's own version of Cable. He's described as the most dangerous mutant to ever exist and even the most powerful psionic in any reality. He first appeared in 1995's X-Man #1. This "living god" is able to create his own pocket dimension as we saw in 2019's "Age of X-Man" event.
2. Lord Thor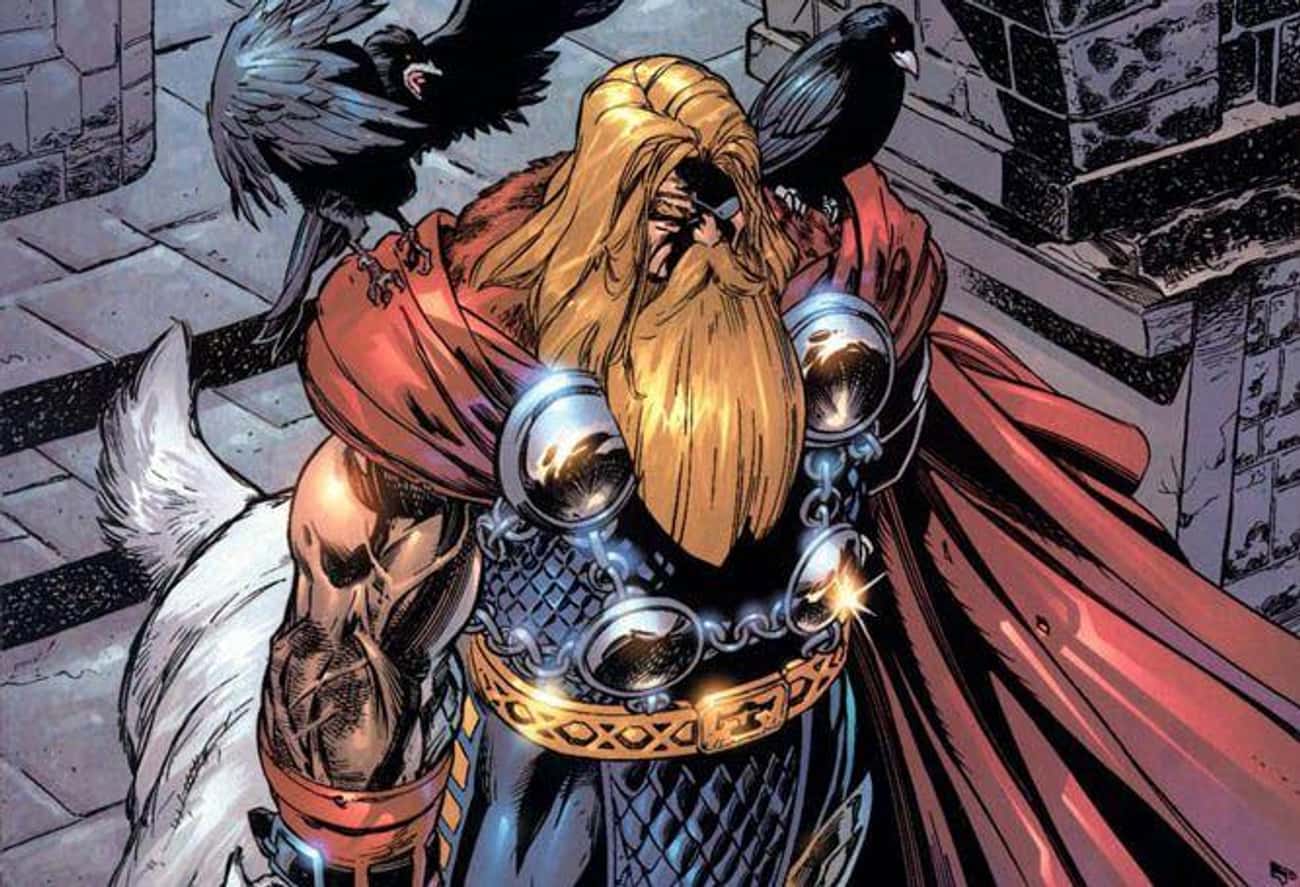 Thor Odinson is one of the most beloved Avengers in the MCU and is once again coming back in Thor: Love and Thunder. This version of Thor from Earth-3515 became the ruler of Asgard after some unfortunate events that led Odin to step away. As this Thor stayed away from humans, he grew fond of the idea of humans worshipping him like in the old days. Soon enough, Asgard was turned to dust. Thor then forcefully took over Earth with Enchantress as his queen. He even made Loki the Sorcerer Supreme. He later traveled back in time to save his timeline from ever falling out.
3. Maestro
This version of Hulk from an alternate future is basically a gazillion-time stronger beast with no temper issues. After a nuclear war killed most of Earth's people and superheroes, Maestro survived and inhaled most of the radiation which only made him unbelievably stronger. Maestro has ruled over Earth-9200's city of Dystopia. And honestly, he never had any trouble in his time because of his strength and intellect. However, he perished in 1998's Incredible Hulk #461. But this is one old angry dud you do not mess with.
4. Batman Who Laughs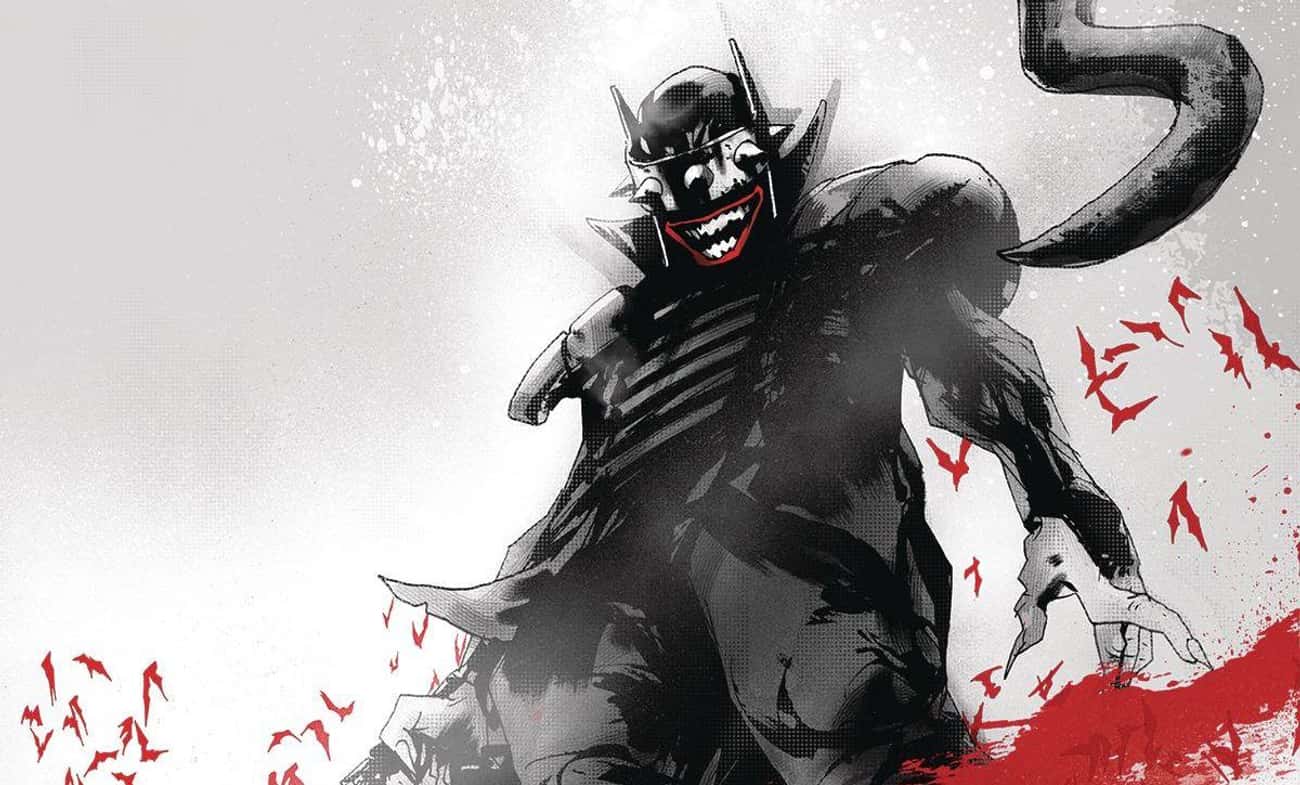 If you ever wondered how strong this Batman is, then imagine this. Imagine the powers of Doctor Manhattan, with Bruce's intellect, and the insanity of the Joker. This version of Batman is from Earth-22 and is mentally tainted by the Joker toxin. He first debuted in 2017's Dark Days: The Casting and is pretty much a fan-favorite now. Batman Who Laughs was going to remake the entire DC Multiverse in his own image. If it weren't for Wonder Woman taking her god-like status and slaying him in Dark Nights: Death Metal #7 who knows the Batman could've further done. 
5. 'Injustice' Superman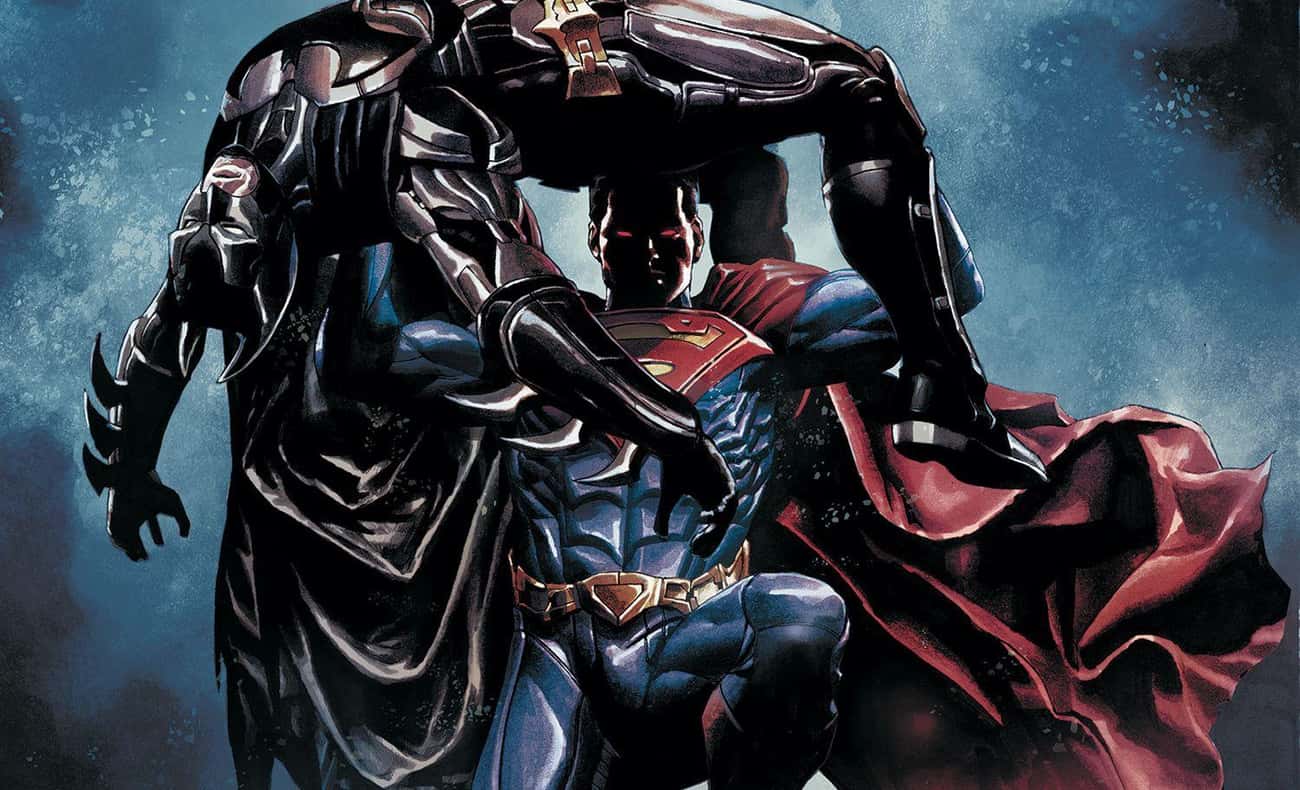 The last thing you want is a Kryptonian becoming rogue. The Injustice videogame storyline follows just that. It basically follows Superman who turns evil after he kills Lois Lane and their unborn child by accident and blames the world for it. Credit to NetherRealm Studios for really bringing out the evil in a man who is the Symbol of Hope.
6. Old Man Logan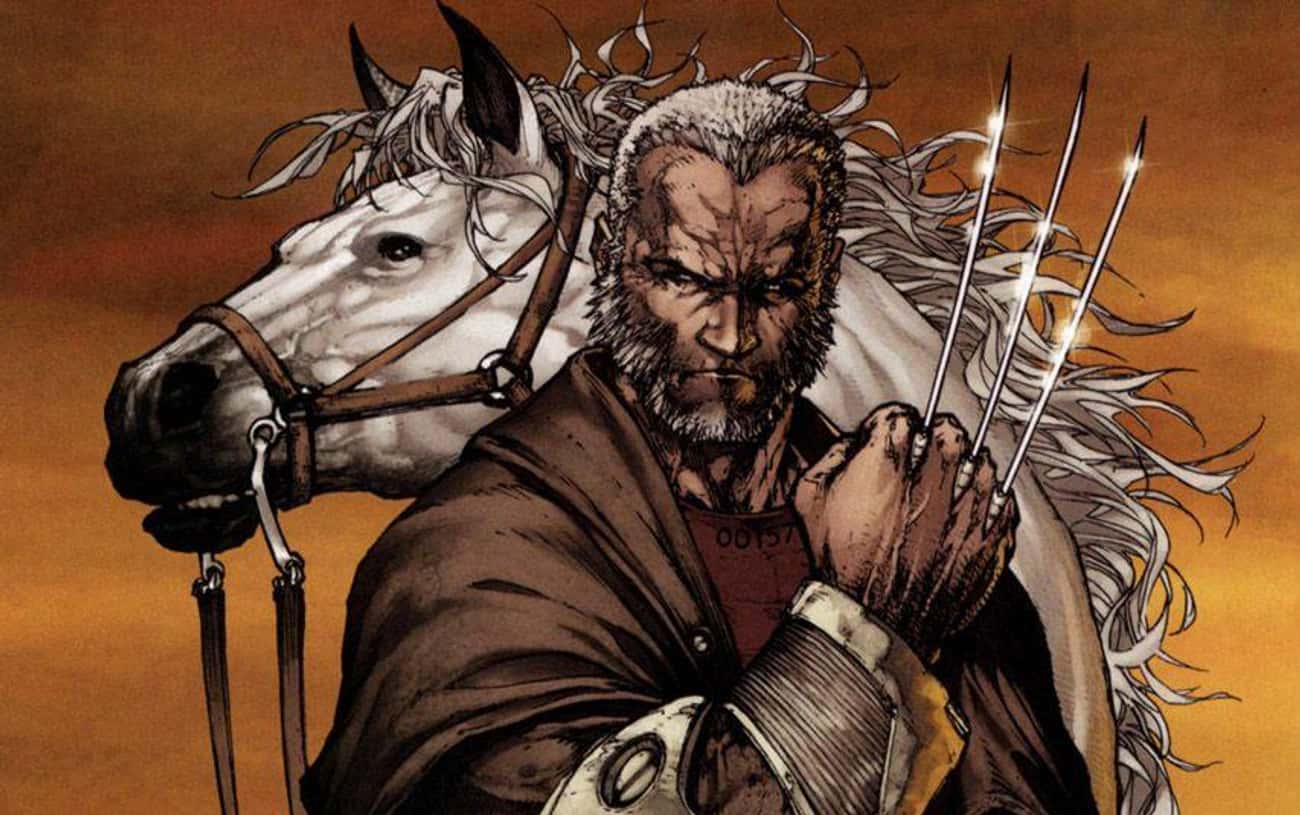 Fans finally got to say a proper goodbye to Hugh Jackman's Wolverine in 2017's Logan. The actor has played Wolverine for 17 years and has graced the character with his charisma. However, there are two more versions of Wolverine that can still make it to the big screen. "Old Man Logan" from Marvel Comics – Earth-21923 and Earth-807128 – have made some serious rounds in the comics in recent years. Both the version of Old Man Logan have killed the entire X-Men after being tricked by Mysterio.
7. Superboy-Prime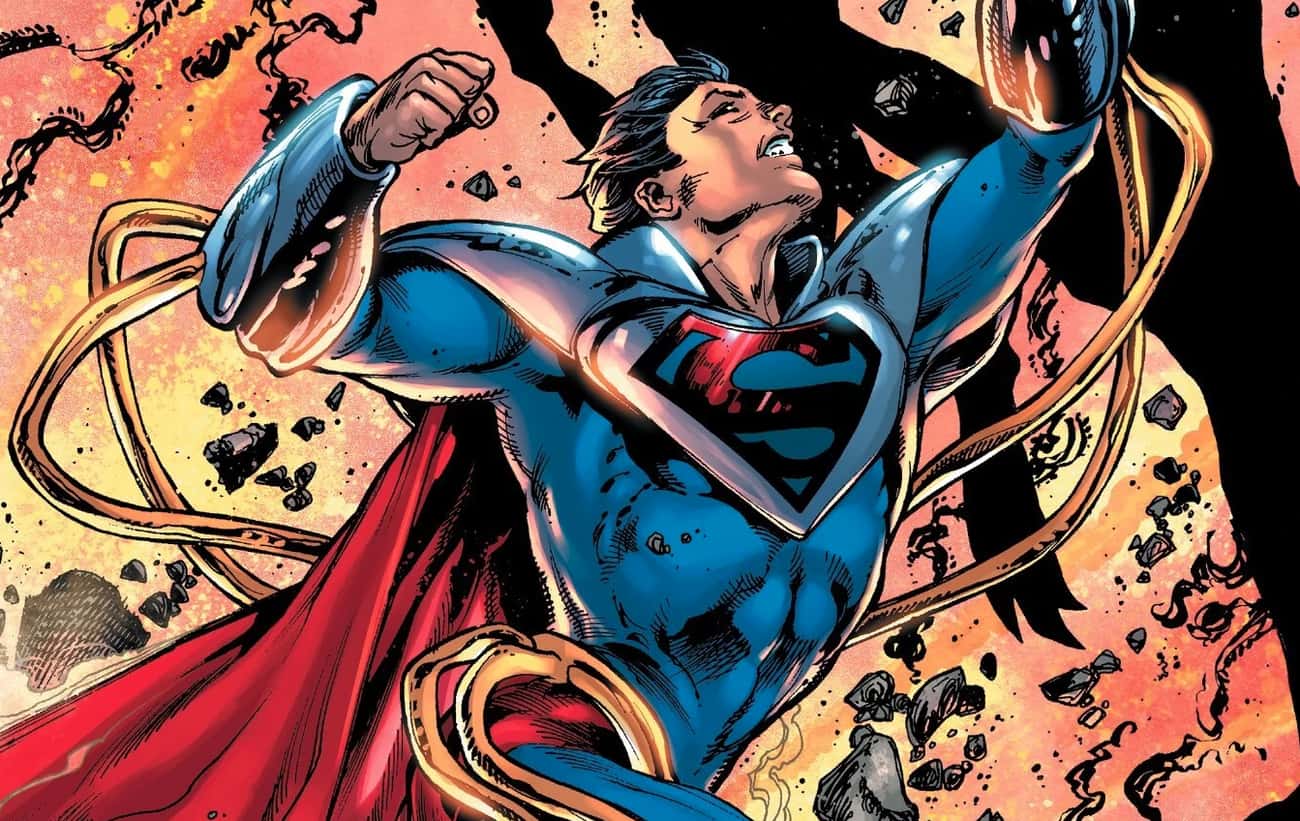 Geoff Johns has a wild mind which he proves by making Superboy from Earth-Prime one of the greatest DC villains ever. Earth-Prime was a pre-Crisis on Infinite Earths with only Kal-El. However, this Kal-El was posted in paradise reality outside of DC Comics. The guy eventually turned evil and don't even talk about the damage he suffered. 
8. 'Dead Earth' Wonder Woman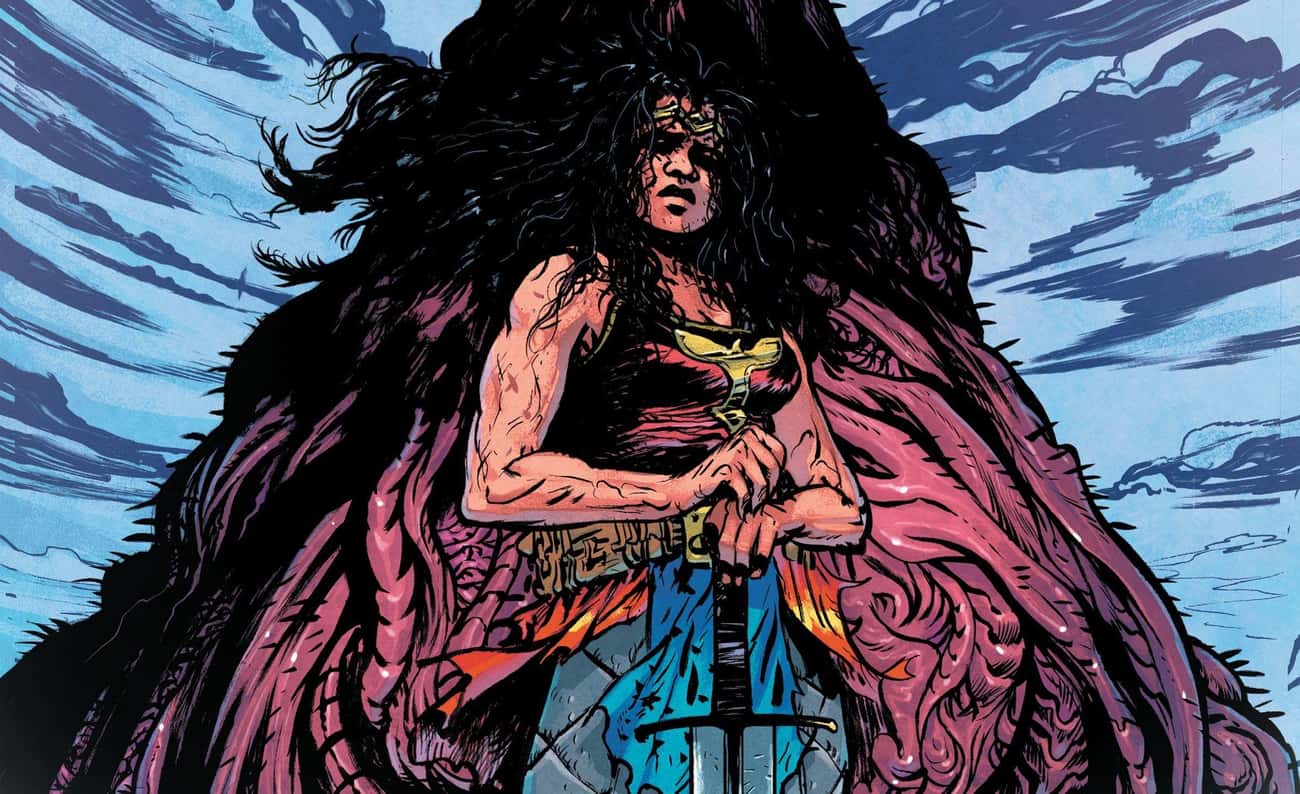 2020's Wonder Woman: Dead Earth really brings out the flaws in the Gods. If you think Diana is mighty, wait till you hear this. This version of Diana Prince was made otherwordly strong by her mother. Hippolyta took the blood of each Greek God t make her daughter, Diana mightier than anyone. However, a human-Amazonian conflict resulted in her homeland being damaged by nuclear weapons. She then got in an all-out war out of fury with Superman called the "Great Fire." She slew the Man of Steel and damaged Earth to a huge extent. 
10. All-Star Superman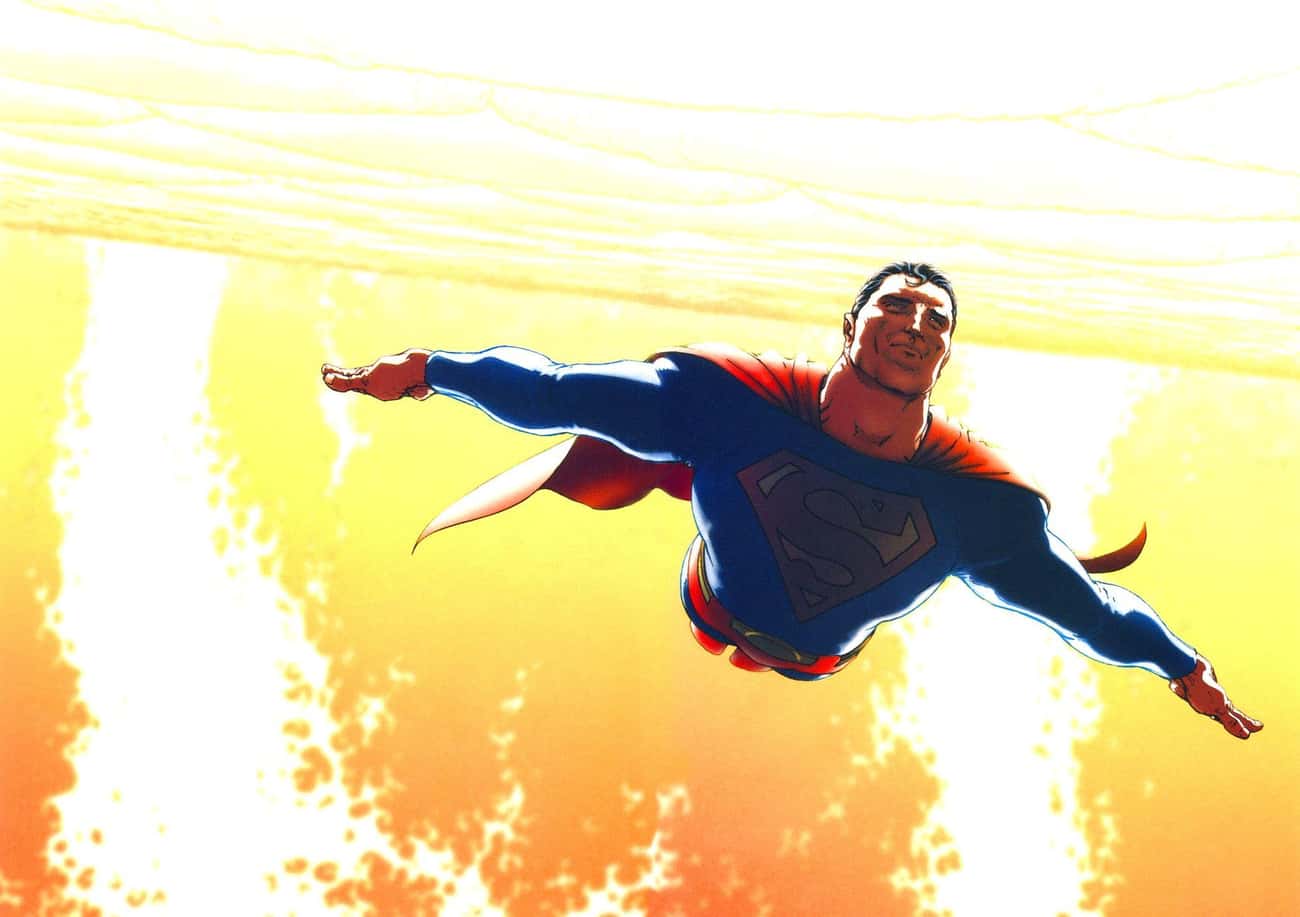 Grant Morrison and Frank Quitely's mid-2000s limited series All-Star Superman is regarded as one of the best Superman storylines of all time. This version of Superman ends up living in the sun for thousands of years. So when we talk about his power levels, he's simply on a God level now and now a force to be reckoned with. 
11. Spider-Ham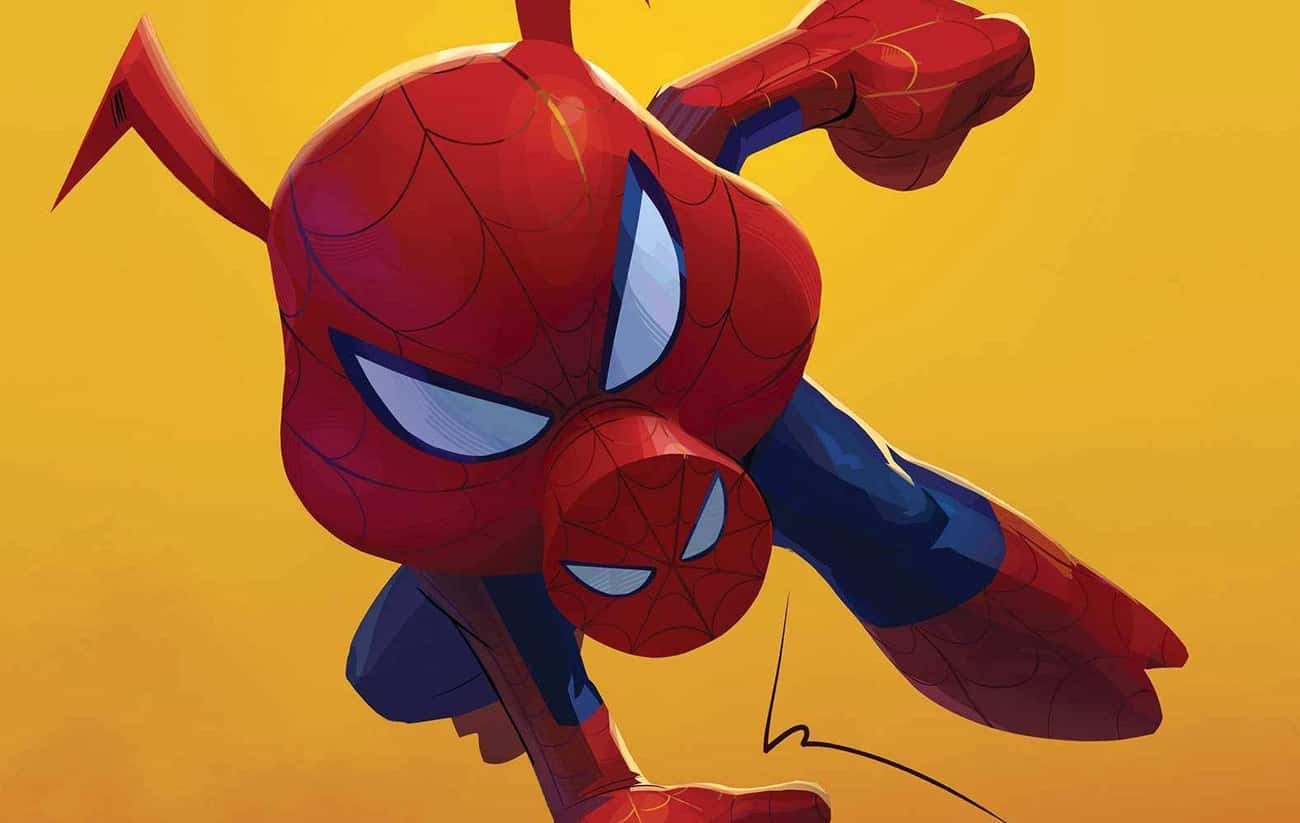 Don't let the appearance fool you. This spider-bitten-by-a-radioactive-pig is a real thing and has been in Marvel since 1983 first appearing in Marvel Tails Starring Peter Porker the Spectacular Spider-Ham #1. Peter Porker is from Earth-8311, AKA Larval World. That makes him a cartoon character. But just like Parker, he too has great strength and shouldn't be taken lightly.
12. Dark Beast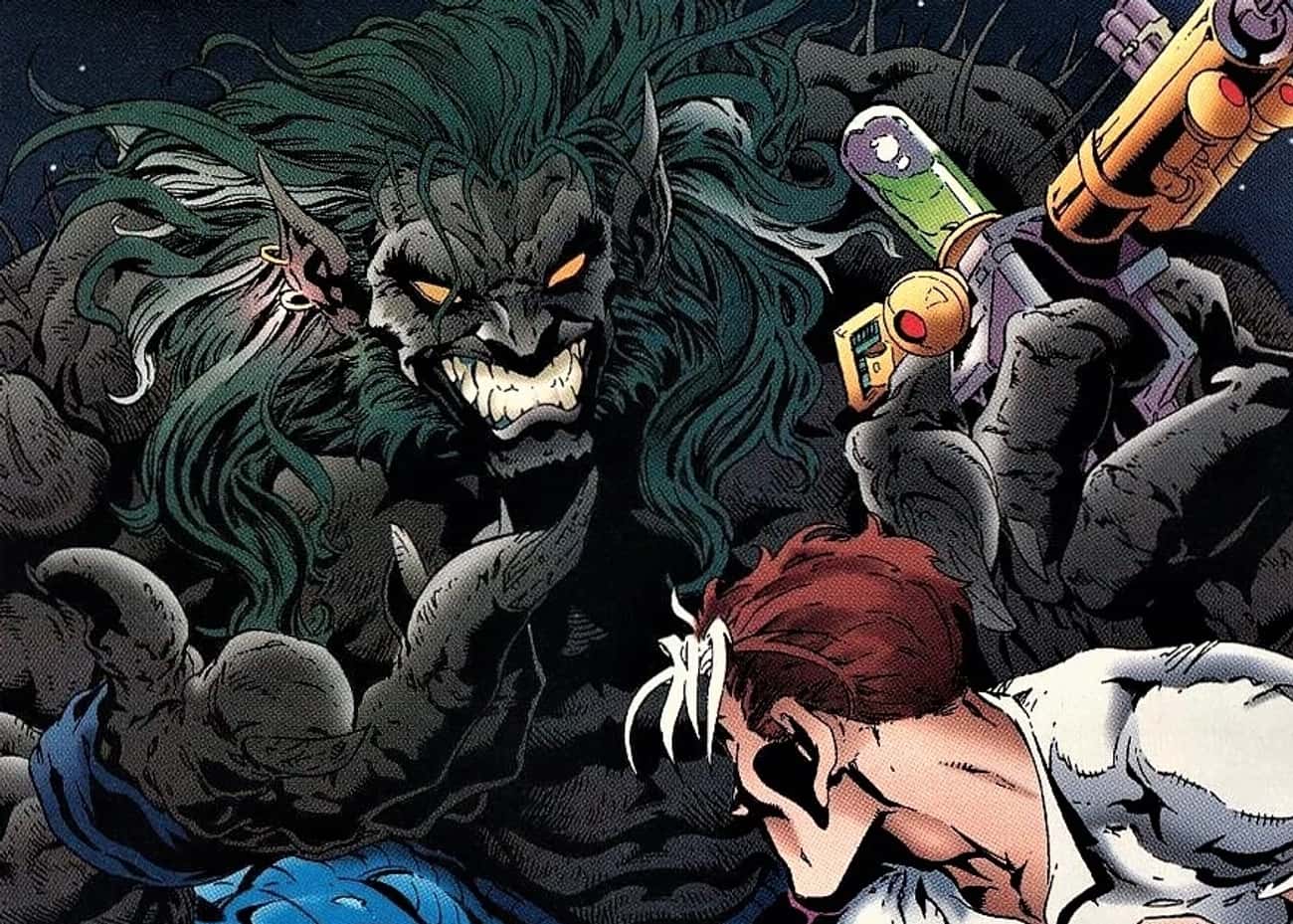 This version of Hank McCoy from the X-Men is twisted, sadistic, and called the Dark Beast. The fan-favorite mid-'90s X-Men event, Age of Apocalypse, introduced Dark Beast who is influenced by the Apocalypse instead of Charles Xavier. This version of McCoy has no regard for morals, is straight-up evil, and is into really weird genetic experimentation. 
13. Hydra Supreme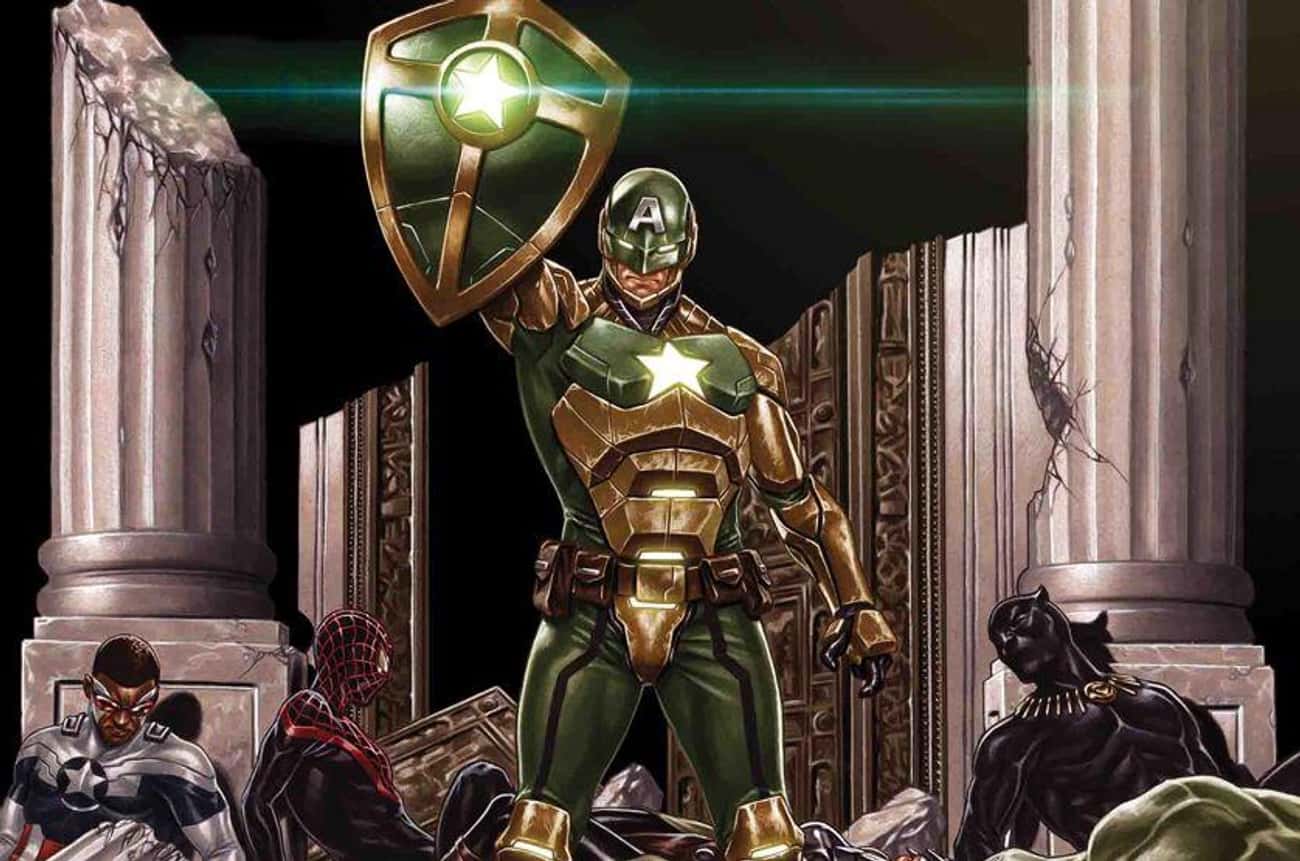 Steve Rogers, aka Captain America, aka 'America's Ass,' is someone you ant on your side. However, Earth-61311's Steve Rogers, AKA Hydra Supreme, was everything but sane. He had all the similar qualities that Steve got from the super-soldier serum but he was a Third Reich extremist. Hydra Supreme is ready to go to any lengths to take over the U.S. But of course, Marvel would never let this Captain America prevail for too long and let it overshadow our Steve.