Comic books have been around for years and there have been extremely different generations when one compares "Superman" comics from 1940 to the "Superman" comic books in recent years. What could have been hilarious or appropriate but years later, they are just wrong on so many different levels.
Here are a few moments which would make you cringe hard:
1. Being Hypnotized To Sleep With Clark Kent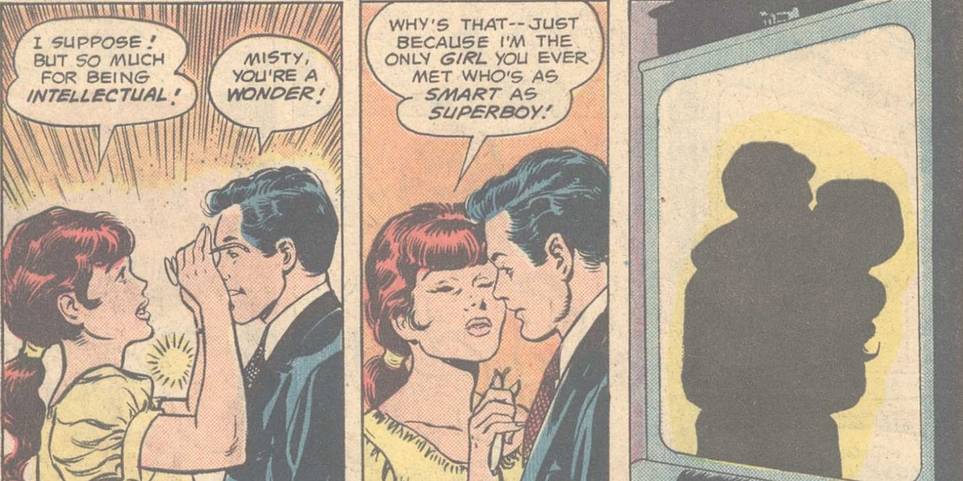 This was a really weird comic. There was a Kryptonian robot tutor who would randomly appear to teach Superboy life lessons. In "DC Super Stars" #12. Superboy had reached a point where he was going to change his name to Superman. He then meets a young lady at the prom and she reveals that she knows his secret identity.
They both then "spend" the night together. The robot then introduces some Big Foots to Smallville to test and see what Superboy would be doing and the robot got that woman killed. It then turns out that it was all a test to see what would Superboy do seeing his love murdered. And she wasn't even dead. Turns out that the robot had brainwashed her to become Superboy's perfect girl so that her so-called "death" would have meaning to it. She was basically hypnotized to have sex with him. What is more disgusting is after knowing everything, Superboy just said that the robot had his own reasons.
2.  The Japanese Internment Camps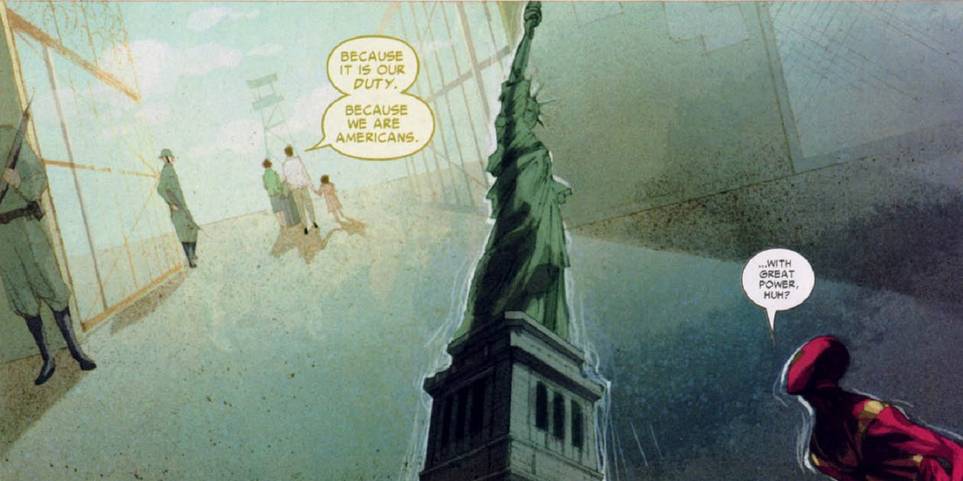 Civil War which came out back in 2006, had a companion series (which tied to the main event) called "Civil War: Frontline". These issues had three stories each. One of the stories was about Speedball of the New Warriors and how he dealt with the fact that he was the only survivor of the first explosion that started the Civil War. (and it compared the events of Civil war to actual events)
In the first issue, it was literally insensitive towards the Japenese-American being forced into the internment camps during World War II. And Spider-Man was debating if it was "worth it" to reveal his secret to help the Superhuman Registration Act.
3. MS. Marvel Gave Birth To Her Own Rapist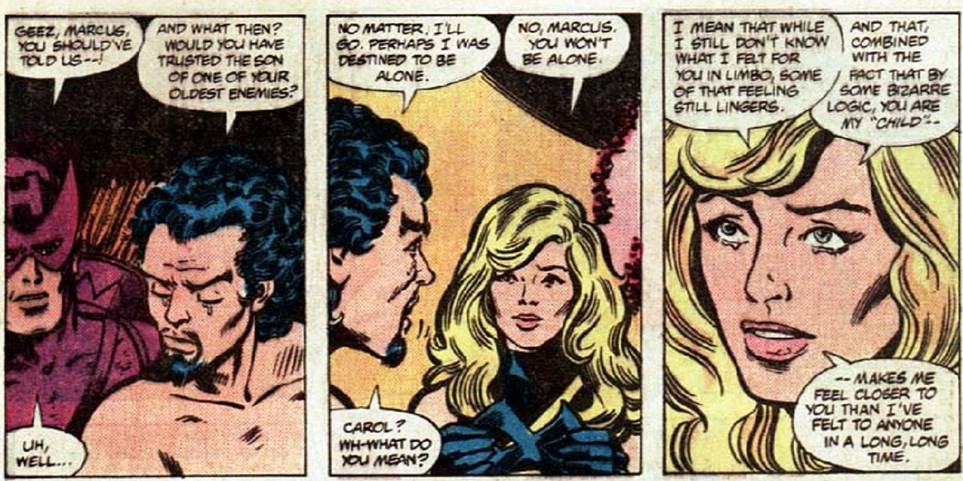 In "Avengers" #200, Ms. Marvel gave birth to Supreme Intelligence. But another What If…? issue had a similar idea and so that was scrapped. Instead of the Supreme Intelligence, it was the guy named Marcus (son of Immortus) and lived in limbo. He falls in love with Ms. Marvel from afar and wooed her(using his machines to make her fall in love with him). But then he impregnated her so that he could be born into the other dimension.
But then things go out of hand and he has to return to limbo and Ms.Marvel decided to go with him. AND AVENGERS THINK THAT WAS  A GREAT IDEA! And this comes after he has told them that he used his machines to make her fall in love with him.
4. Marvel's First Gay Superhero
Northstar was Marvel's first gay superhero, but considering it was the 1980s, John Byrne (creator) was not allowed to reveal his identity. But he did his best to subtly let people know that he was gay.
But later when he left the book, Northstar's sexuality was not sure. Then Bill Mantlo took over and wanted a story where Northstar had AIDS, but they revealed him as an elf. Thankfully, he was "allowed" to come out in "Alpha Flight."
5. Angel and Husk Had Sex Above Her Mom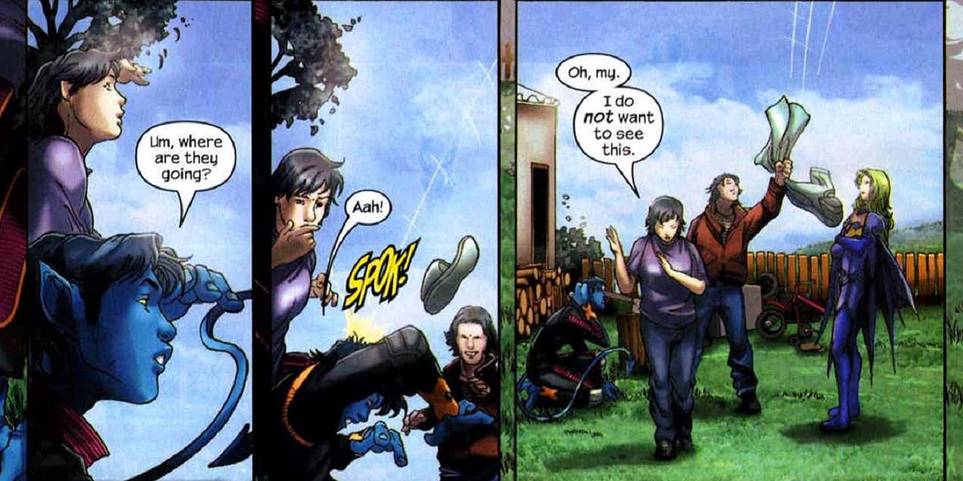 The series "New X-Men" introduced a plotline where they showed Angel and Husk romantically involved. And it was very weird since Husk was a teenager and Angel was more like 3o. But that doesn't end here, the way they consummated their relationship was worse.
When they are visiting Husk's family in "Uncanny X-Men" #440, Angel spoke about his relationship with Husk with her mom. She overheard and challenged Angel to accept their relationship. He does accept the challenge and they take their relationship to next level by flying in the air to have sex above Husk's mom and the other X-Men.