Cameos can be easy to miss at times, and we can't blame ourselves for the same, everything happens so fast that it is understandable and especially if they all occurred in an animated film!
Most of us probably aren't even aware of the presence of the cameos or plenty of animators, creators, celebrities and other real people (many who come from behind the scenes) have been turned into characters in some of our favorite animated films.
Thanks to some Redditors who have pointed the real-people cameos most of us might have missed in animated films.
1.  Seth Rogen In "Spider-Man: Into The Spider-Verse"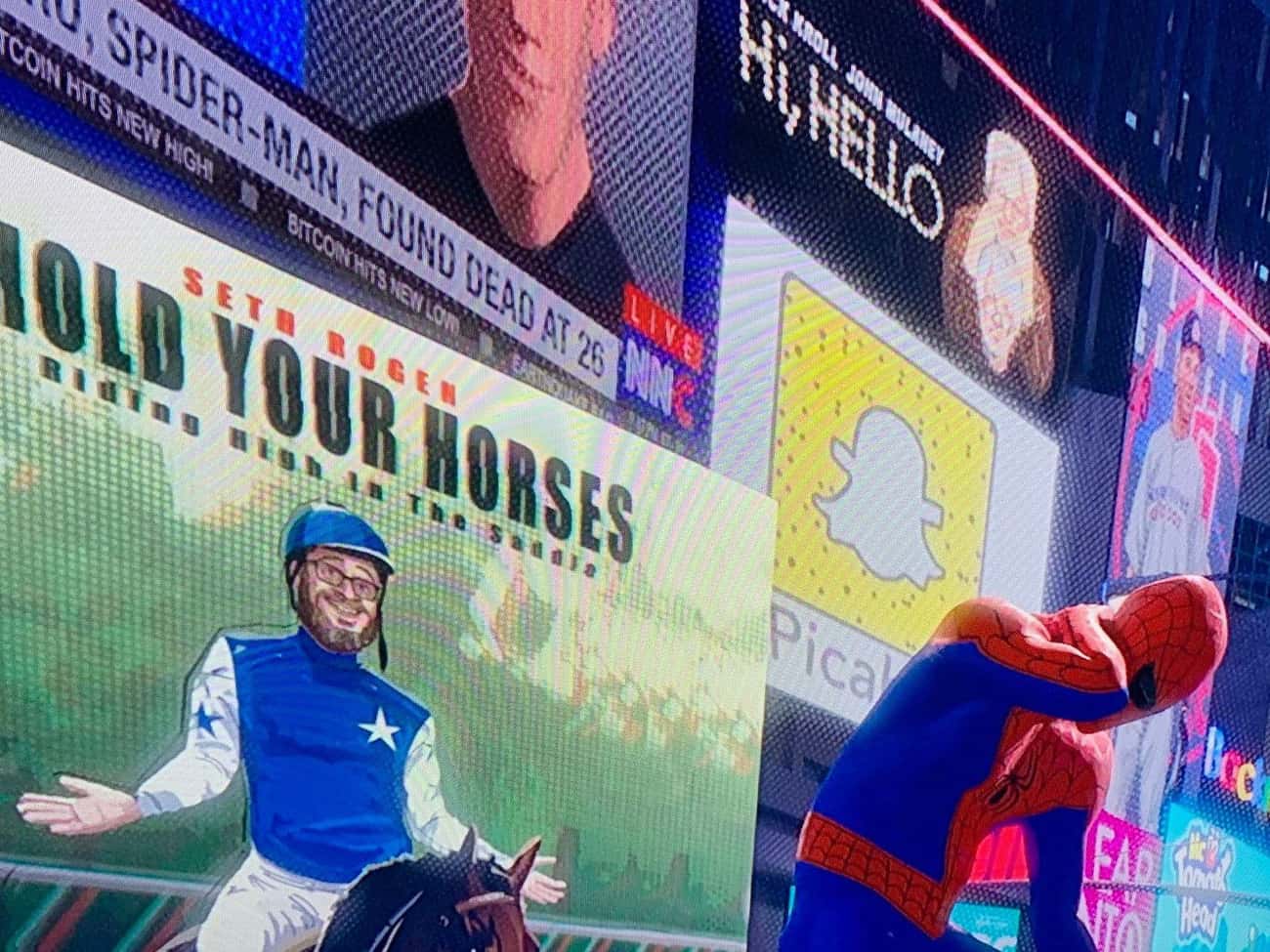 Seth Rogen is one of the most well-known comedic talents working in the industry.
Redditor u/MattyMarsh pointed out that Seth "has somewhat of a cameo appearance in Spider-Man: Into the Spider-Verse" on a moving billboard in an ad for a fake movie, Hold Your Horses: Riding High in the Saddle.
Writer/ Producer Phil Lord and producer Chris Miller explained the same. Lord said, "Hold Your Horses is actually a sequel to an earlier Seth Rogen jocker film". And Miller added, "It's about an unlikely jockey  just trying to make his way in the world of tiny people."  Rogen loved it and even tweeted about it saying, "No matter what dimension you're in, I'll be there making movies. Go check out Spider-Man: Into the Spider-Verse, which was made by some of my wildly talented friends who I'm jealous of."
2. Steven Spielberg In "We're Back! A Dinosaur's Story"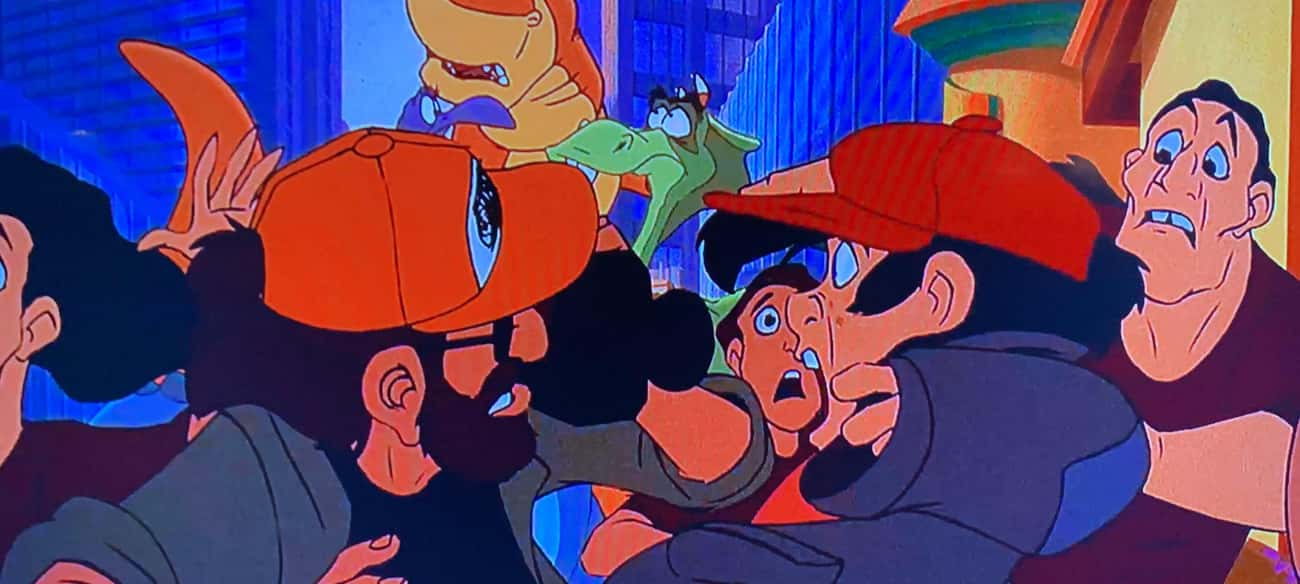 Steven Speilberg, one of the most critically acclaimed filmmakers of all time, produced We're Back! A Dinosaur's Story is a kid-friendly alternative to his other dinosaur film, Jurassic Park.
Redditor  u/aychp pointed out that the director even made a cameo in the film.
3. Nick Burno and Troy Quane In " Spides In Disguise"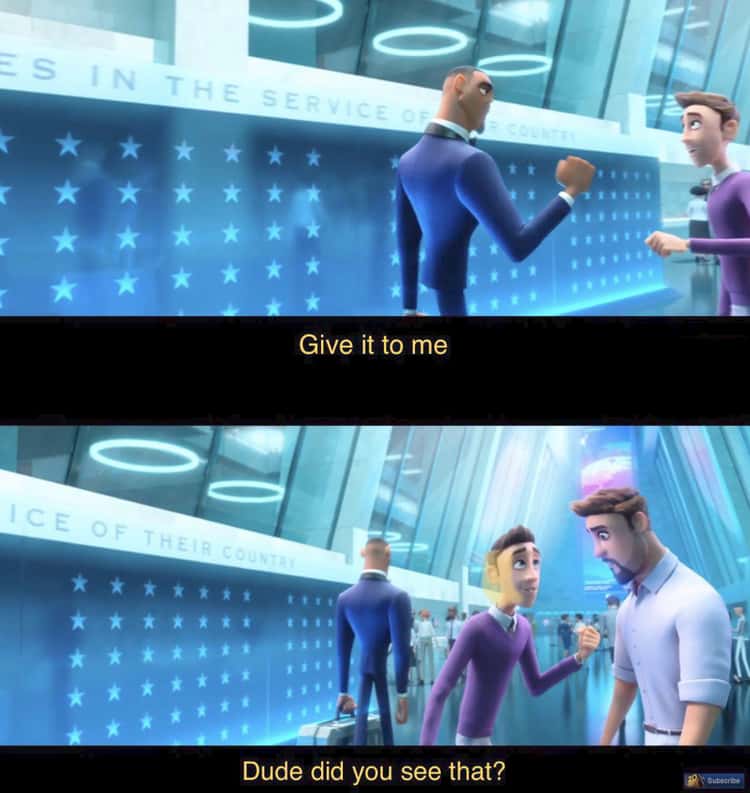 Spies in Disguise was a comedy film starring Will Smith and a direct debut for Nick Bruno and Troy Quane who had immense animation experience before directing.
Redditor u/VictorBlimpmuscle noticed that characters who look like them were spotted in the film shown as "a couple of agency employees fawning over top super-spy Lance Sterling (Smith)."
4. Frank Thomas and Ollie Johnston In "The Incredibles"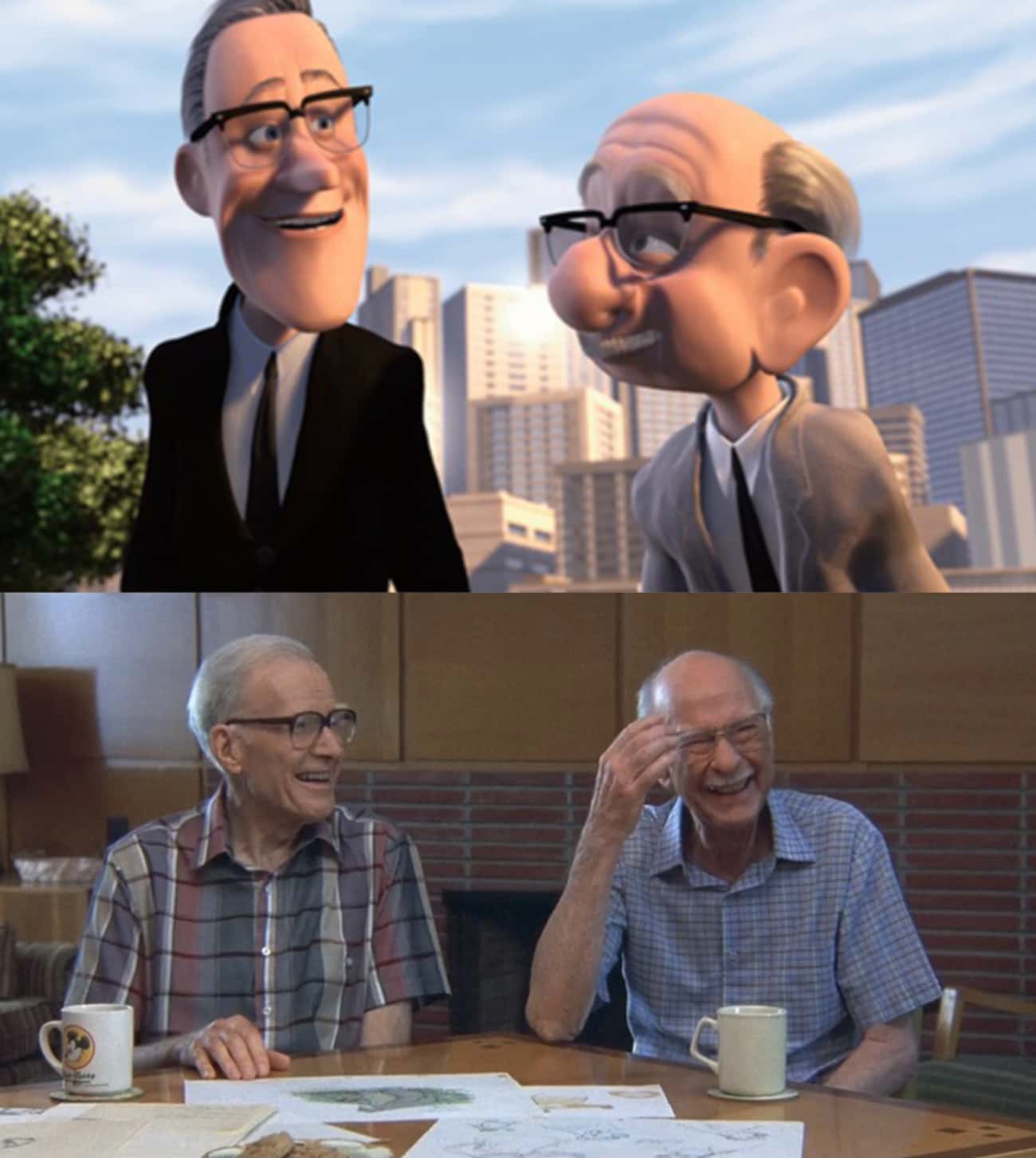 For those who don't know, Frank Thomas and Ollie Johnston both had helped animate the 1937's Disney classic, Snow White and The Seven Dwarfs.
Redditor u/Tokyono noted that both men's likenesses are used in a modern-day Disney Pixar classic, The Incredibles.
5. Stan Lee In "Ralph Breaks The Internet"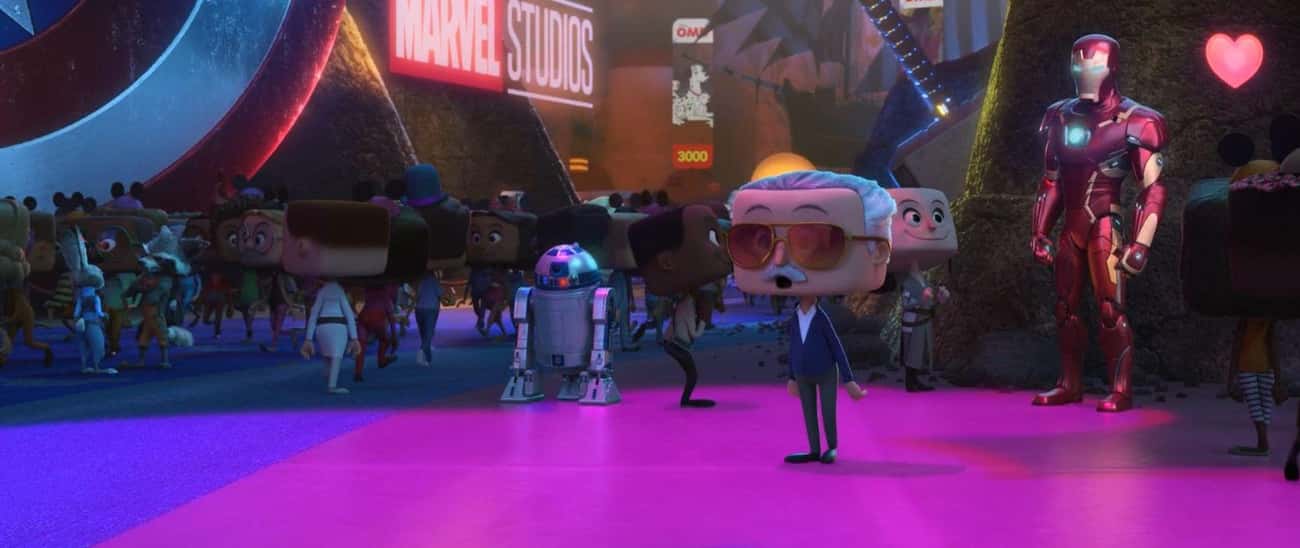 Redditor u/invertedparadoxxx  pointed out that " Stan Lee cameos as an avatar in the movie Ralph Breaks The Internet (2018)"
6. Stan Lee ALSO Made a Cameo In " Spiderman: Into the Spider-Verse"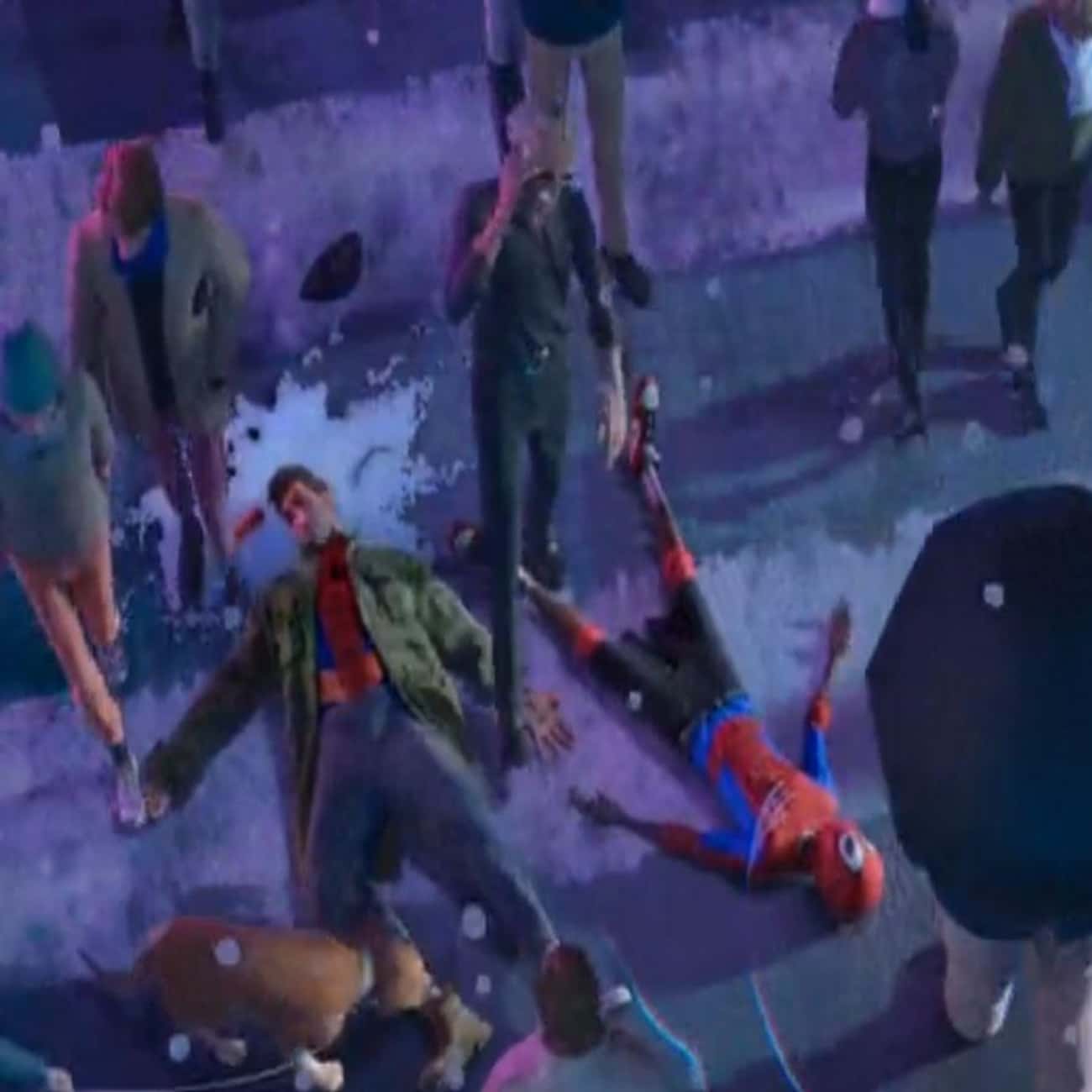 Stan Lee might have gone through many unnoticed cameos in animated films and he was there in Spider-Verse too and most of us failed to notice him. Producer Miller said in a tweet, " Stan is all over the movie, dozens of times."
Redditor u/Rainbow_Flying_LLAMA pointed out of the cameos, "right after the chase scene with the police and Miles carrying Peter B. Parker."