In addition to being an American singer, actress, and producer, Selena Marie Gomez has a huge fan base all over the world. She began her acting career on the children's show Barney & Friends. During her teenage, she rose to fame by starring in the Disney Channel television series Wizards of Waverly Place. Gomez released her debut album, Kiss and Tell, in 2009, following a record contract with Hollywood Records. Despite being one of the most popular artists in the world, the singer has gone through many personal and professional challenges. And just like that, as she recently returned to social media, she found herself in yet another drama involving her, Hailey Bieber, and Kylie Jenner, due to which the Calm Down singer once again announced on TikTok that she will be taking a break from the platform.
Selena Gomez is leaving social media amid Kylie Jenner and Hailey Bieber drama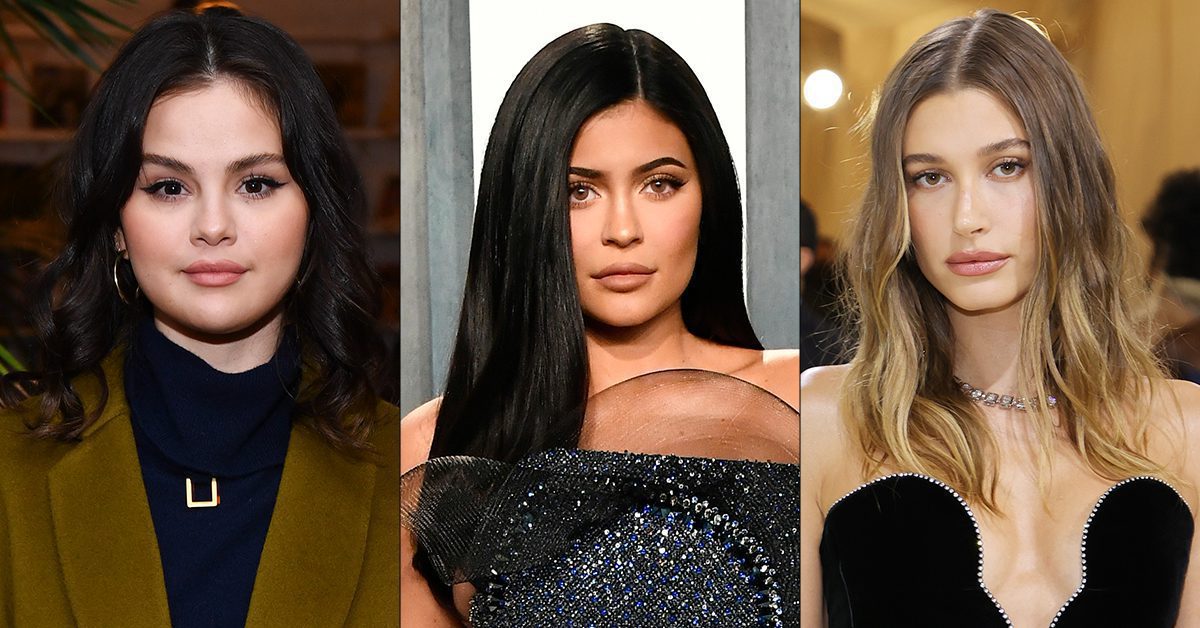 For those who are unaware, the founder of Rare Beauty recently returned to Instagram after being away for several years, and she has since been embroiled in a number of controversies involving other celebrities. And amid the drama surrounding her, she announced last week that she would be taking yet another break. Earlier in the week, Kylie Jenner and Hailey Bieber were accused of bullying the Wolves singer over her overlaminated eyebrows.
Also Read: 'Why Hailey Bieber Looks Like Young Vladimir Putin': Internet's Digging Up Hailey Bieber's Old Non Plastic Surgery Pics After She Body-Shamed Selena Gomez For Looking Normal
Last week, Gomez posted a series of pictures and videos in which she confessed to her fans that she accidentally over-lashed her eyebrows. Soon later, Kylie Jenner shared two cryptic images to her Instagram account that followers saw as digs at Gomez. The first selfie she took had the phrase "This was an accident?" scribbled in letters over her brows. Jenner then shared a screenshot of a FaceTime call with Bieber in which the two are seen focusing on their brows. After which, Gomez fans started bashing them for bullying the singer and started flooding their comments by calling them mean and fake.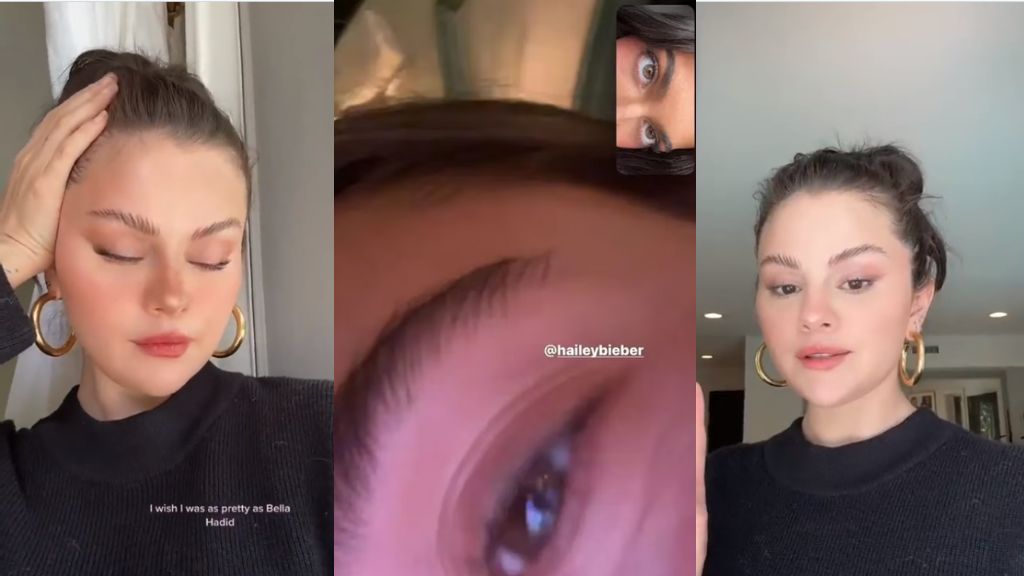 Amid the drama, Gomez took to Twitter and shared a video announcing her decision. In a video shared on Twitter, she can be seen saying, "I'm very happy. I'm so blessed. I have the best friends and the best fans in the whole world, and I just couldn't be happier. I'm good. I love who I am. I don't care. I'm big. I'm not. I don't care. I love who I am." She continued, "And yeah, I'm going to be taking a second from social media, 'cause this is a little silly. And I'm 30; I'm too old for this. But I love you guys so much. And I will see you guys sooner rather than later. I'm going to just take a break from everything."
Selena Gomez announces she's taking a break from social media:

"I'm gonna be taking a second from social media cause this is a little silly and I'm 30, I'm too old for this." pic.twitter.com/LxWbSpxThj

— Pop Base (@PopBase) February 23, 2023
And after a week of social media drama, both Hailey and Kylie limited their Instagram comments as Gomez fans started slamming them for throwing shade at the singer.
Hailey Bieber asked Justin Bieber's help amid her drama with Selena Gomez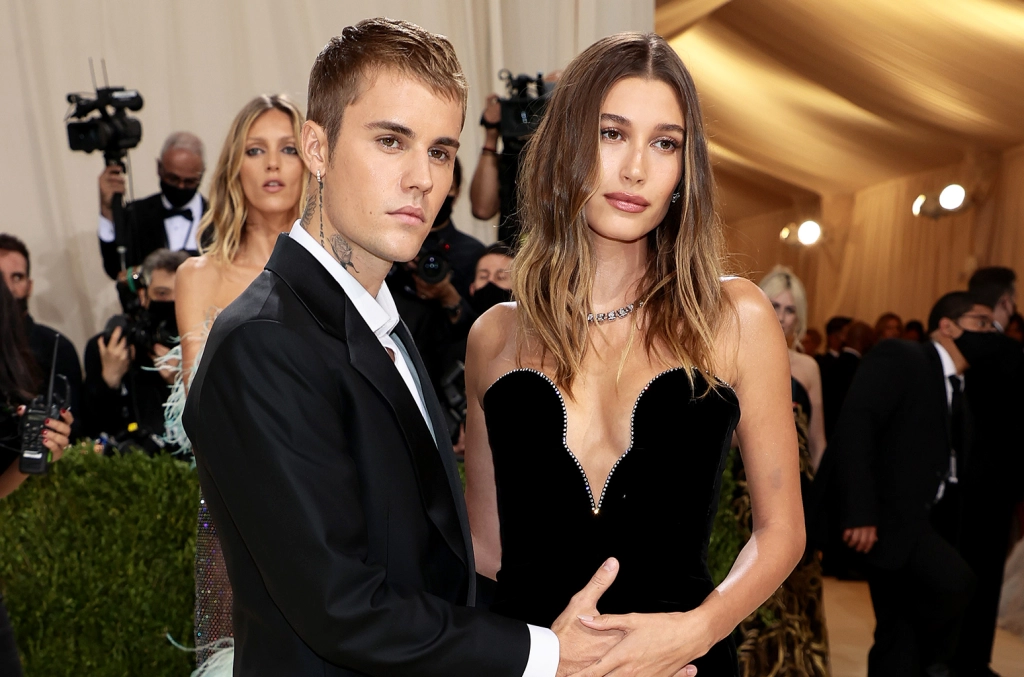 Hailey Bieber has recently been embroiled in social media turmoil involving Selena Gomez. In response to an old video of the model appearing online in which she can be seen acting as though she is about to spit at the mention of Taylor Swift, Gomez decided to defend her BFF in the comments section of a post that included a video of Rhode's founder. Gomez wrote, "So sorry, my best friend is and continues to be one of the best in the game." Hailey has not yet responded to the video or Selena's comment.
Also Read: 'These Nepo Babies Literally Bought Their New Faces': Selena Gomez Fans Brand Hailey Bieber, Kylie And Kendall Jenner As The '3 Horseman Of Mean Girl Energy' After Viral Feud
Selena Gomez shows support for Taylor Swift under a resurfaced video of Hailey Bieber gagging after Taylor is mentioned. pic.twitter.com/uMl7VsgVq3

— Pop Crave (@PopCrave) February 23, 2023
Also Read: 'Actions Have Consequences': In An Ironic Twist, Selena Gomez Gains Record 3M Followers After Kylie Jenner, Hailey Bieber Diss Her – Kylie And Hailey End Up Losing 500K Followers For Their Mischief
Since then, the supermodel has faced a barrage of criticism, owing to her decision to share the interview with Justin Bieber; fans have labeled her a manipulative individual, accusing her of attempting to outshine in this drama by involving her man. The founder of Rhode Skin was featured on the cover of Vogue Australia's March issue, and her husband Justin posed a few questions for her related to their marriage, her fashion fails, and more.
Source: Page Six