There is no doubt that Selena Gomez and Taylor Swift are best friends who are never afraid to give their fans some best friends' goals from time to time. Their support for each other has been unwavering in any given situation. They have both been quite vocal about their struggles in life and how they have supported each other over the years. The Calm Down singer did the same again this time around. During a resurfaced TikTok video in which Hailey Bieber threw shade at Taylor Swift, Selena Gomez commented on the video supporting the Bad Blood singer. In addition, the 30-year-old singer showcased her BFF bond power to Justine Bieber's wife.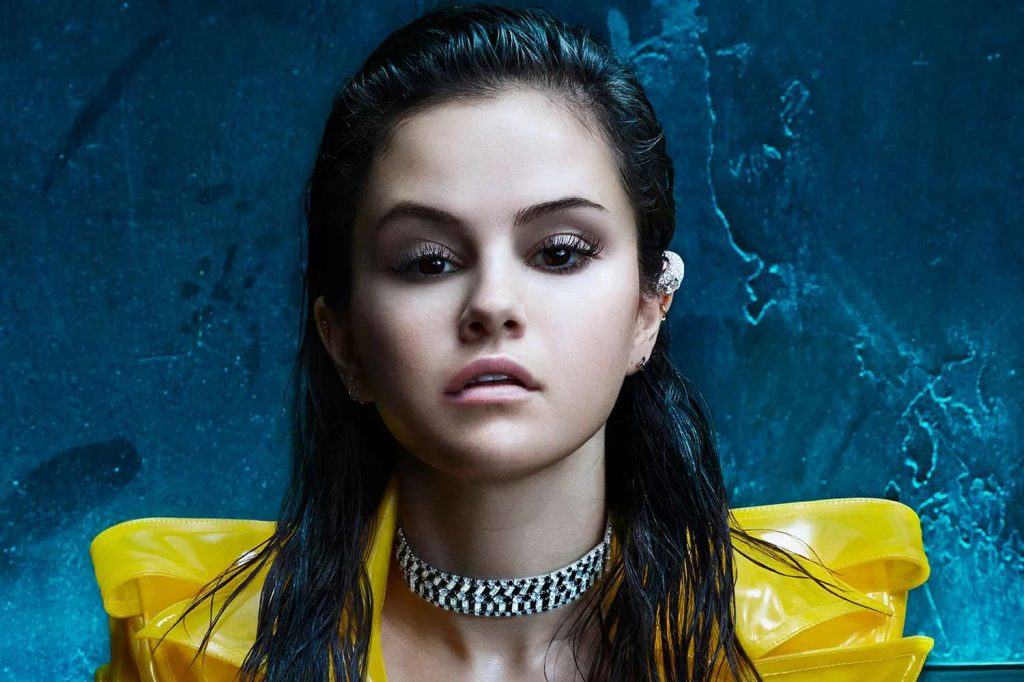 Throughout her career, Selena Gomez has drawn inspiration from Taylor Swift and has always admired her fashion sense. Their close bond has been evident throughout their career – from cheering each other, celebrating significant milestones, and occasionally working together. While being the most followed woman on Instagram, the Calm Down singer announced that she will be retaking a break from social media because of the massive body shaming she faced online, the Kylie Jenner eyebrow picture controversy, and now the Hailey Bieber drama.
Also Read: Selena Gomez Explains the Reason Why She is Not Dating Anyone, Lady Gaga Responds
Selena Gomez Takes Stand For Taylor Swift On Hailey Bieber's Resurfaced Clip
30-year-old Selena Gomez responded candidly defending her 'best friend' Taylor Swift, after old footage of Hailey Bieber mocking the Bad Blood singer was unearthed. TikTok user @duckcopycat0 posted a clip of Bieber from her old show, Drop the Mic, where she stood alongside her co-host, rapper Method Man.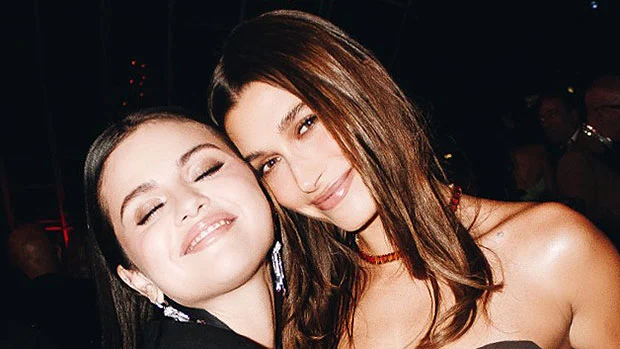 The episode featured a performance by Method Man, during which he described it as "a one-on-one rap battle full of the meanest lyrics about a celebrity since Taylor Swift's last album." In response to his remarks about Swift, Bieber acted as if she was gagging and drooling before rolling her eyes. The user on TikTok who posted the clip criticized Bieber's particular gesture towards Swift, claiming she was a "mean girl" and a "bully."
Immediately, following the viral video resurfacing, Gomez took a stand for the Love Story singer in the comments section with a befitting response, and wrote,
"So sorry, my best friend is and continues to be one of the best in the game."
Although Gomez did not hesitate to respond to online critics, Bieber and Swift have yet to comment on the video. ATwitter handle, Pop Crave also tweeted about the same, along with the resurfaced video in which you can see Bieber's shady behavior toward Swift. However, the tweet garnered mixed reactions from their fans.
Selena Gomez shows support for Taylor Swift under a resurfaced video of Hailey Bieber gagging after Taylor is mentioned. pic.twitter.com/uMl7VsgVq3

— Pop Crave (@PopCrave) February 23, 2023
This quick reaction of the Good For You singer came shortly after the accusation that Hailey Bieber and Kylie Jenner made fun of Gomez's eyebrows on Instagram. The 30-year-old singer has also previously spoken about her close friendship with Swift, revealing in many interviews that she considers Taylor Swift her only "friend" in Hollywood.
Also Read: "You guys are making something out of nothing": Kylie Jenner Does Not Want Any Trouble With The Most Famous Female Celebrity Selena Gomez
Taylor Swift And Selena Gomez Share An Unbreakable Friendship
No matter whether it is a breakup or a public feud, Taylor Swift and Selena Gomez are no strangers to drama in the media. They have, however, never ceased to support each other publicly throughout their careers as best friends. Having become friends while dating the Jonas brothers in 2008, they have danced at award shows, performed onstage together, and endorsed each other's music ever after. In August 2008, Swift and Gomez's friendship began when they were first seen hanging out with Joe and Nick Jonas, whom they were respectively dating at the time.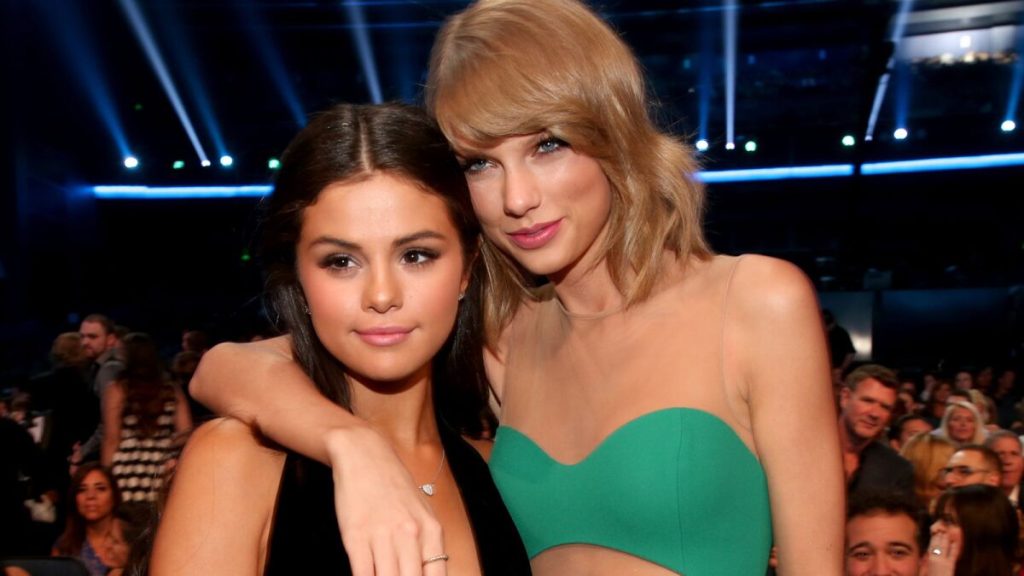 The two began attending award functions and music events together over the years, where they lived it up and danced along with the performances. They never shied from expressing their feelings whenever they were asked about their friendship bond. During an interview with Rolling Stone in November 2022, Gomez explained,
"I never fit in with a cool group of girls that were celebrities. My only friend in the industry really is Taylor [Swift], so I remember feeling like I didn't belong."
The Love Story singer has also spoken out about her friendship with Gomez and explained how she immediately bonded with Gomez. During her Wall Street Journal interview in January 2020, she said,
"I knew from when I met her I would always have her back. In my life, I have the ability to forgive people who have hurt me. But I don't know if I can forgive someone who hurts her."
Although Gomez will always be there for Swift and vice versa, she appears tired of the unwanted negative attention she receives on social media and plans to take a break from it again.
Gomez said in a TikTok video,
"I'm gonna be taking a second from social media cause this is a little silly and I'm 30. I'm too old for this. But I love you guys so much and I will see you guys sooner than later. I'm just going to have to take a break from everything."
After receiving backlash for the apparent dig at Hailey Bieber, she announced on TikTok Live that she would take a break from social media. Selena Gomez deactivated her TikTok account following her Live video. However, her Instagram account has remained active till now.
Also Read: 'She also denied getting plastic surgery but y'all believed her': Fans Brand Kylie Jenner a Liar after She Denies Trolling Selena Gomez's Eyebrows Following Insane Backlash
Source: Twitter, Selena Gomez's TikTok