Jeff Bezos' name comes under the list of one of the richest people on earth. He is the founder of the largest e-commerce platform. The executive chairman of Amazon is an influential personality in the world of business and technology. He is not only a great businessman, but also a commercial astronaut, media proprietor, and even an investor. He is the third wealthiest person in the world after Bernard Arnault and his family and Tesla owner Elon Musk.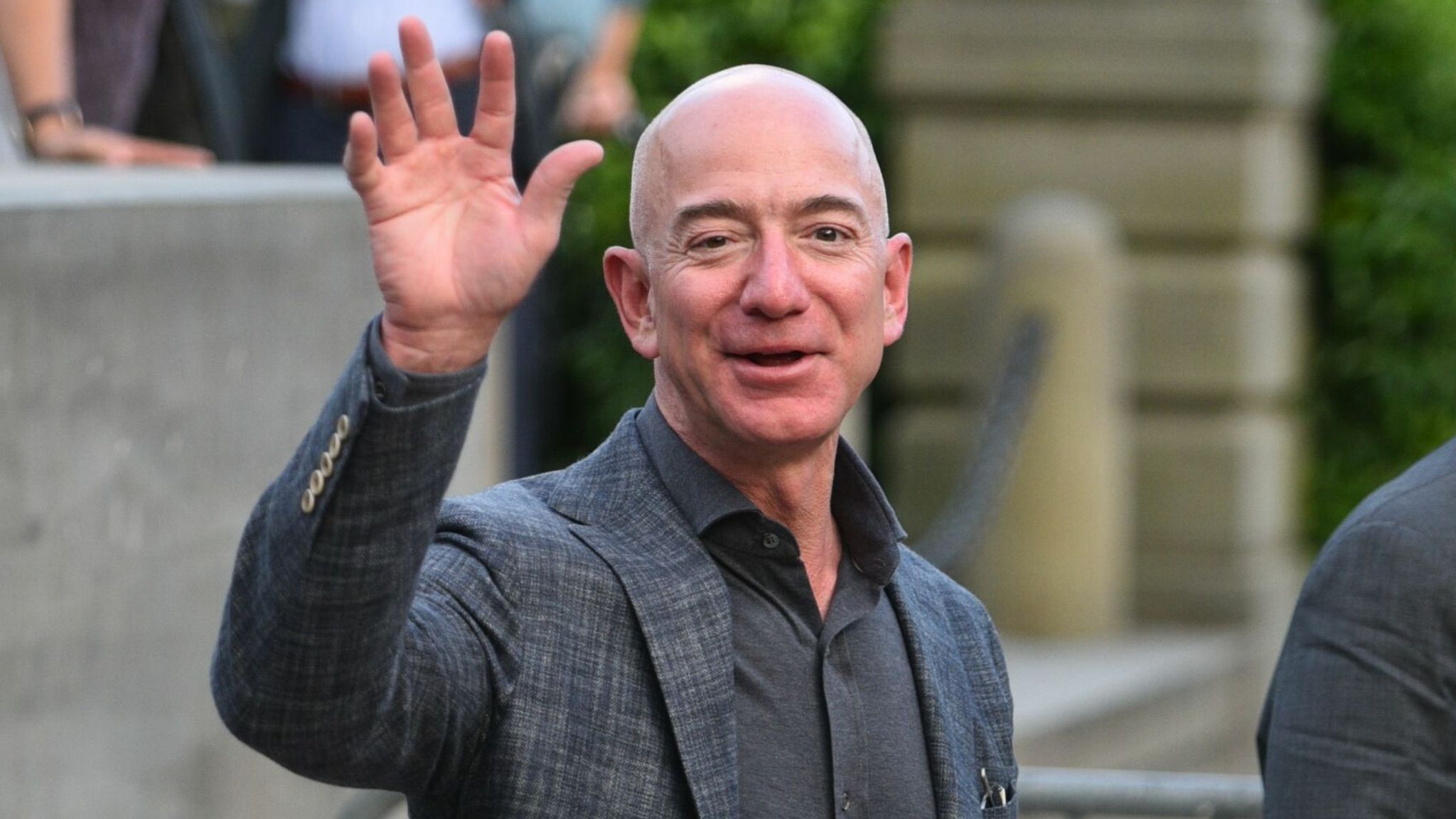 Read Also: "This is someone working to make the world better?": Jeff Bezos Goes to War On Twitter For Insensitive Comments Made on Queen Elizabeth's Demise at 96, Says This Won't Make the World a Better Place
The legal separation of Jeff Bezos and his ex-wife MacKenzie Scott became a talking point across the world due to the humongous financial settlement in 2019. It even led to Bezos slipping from the position of the richest man on earth. He is a mega philanthropist too. He and his girlfriend Lauren Sanchez are active advocates of climate change and biodiversity conservation.
Jeff Bezos' Yacht Has His Girlfriend Lauren Sanchez's Sculpture
Jeff Bezos is one of the richest men on the planet. It is very normal for him to splurge his money on the people he loves or the most important woman in his life. The business tycoon made headlines recently. He got a wooden structure sculpted on his yacht that resembles his girlfriend Lauren Sanchez. The couple was spotted sailing around the Spanish Island Mallorca on the $500 million yacht.
According to the Maori culture, the symbol behind Koru is new beginnings, personal growth, future and hope, positive changes, and even a new phase in life. Jeff Bezos had previously posted a picture of Koru along with a slideshow of photos from a disco party. He had mentioned in his Instagram post-
"The new year is also a great time to take stock and focus on personal growth, renewal, rebirth, and paying careful attention to each moment of your life. The good and the bad. All of it. Celebrate and grow."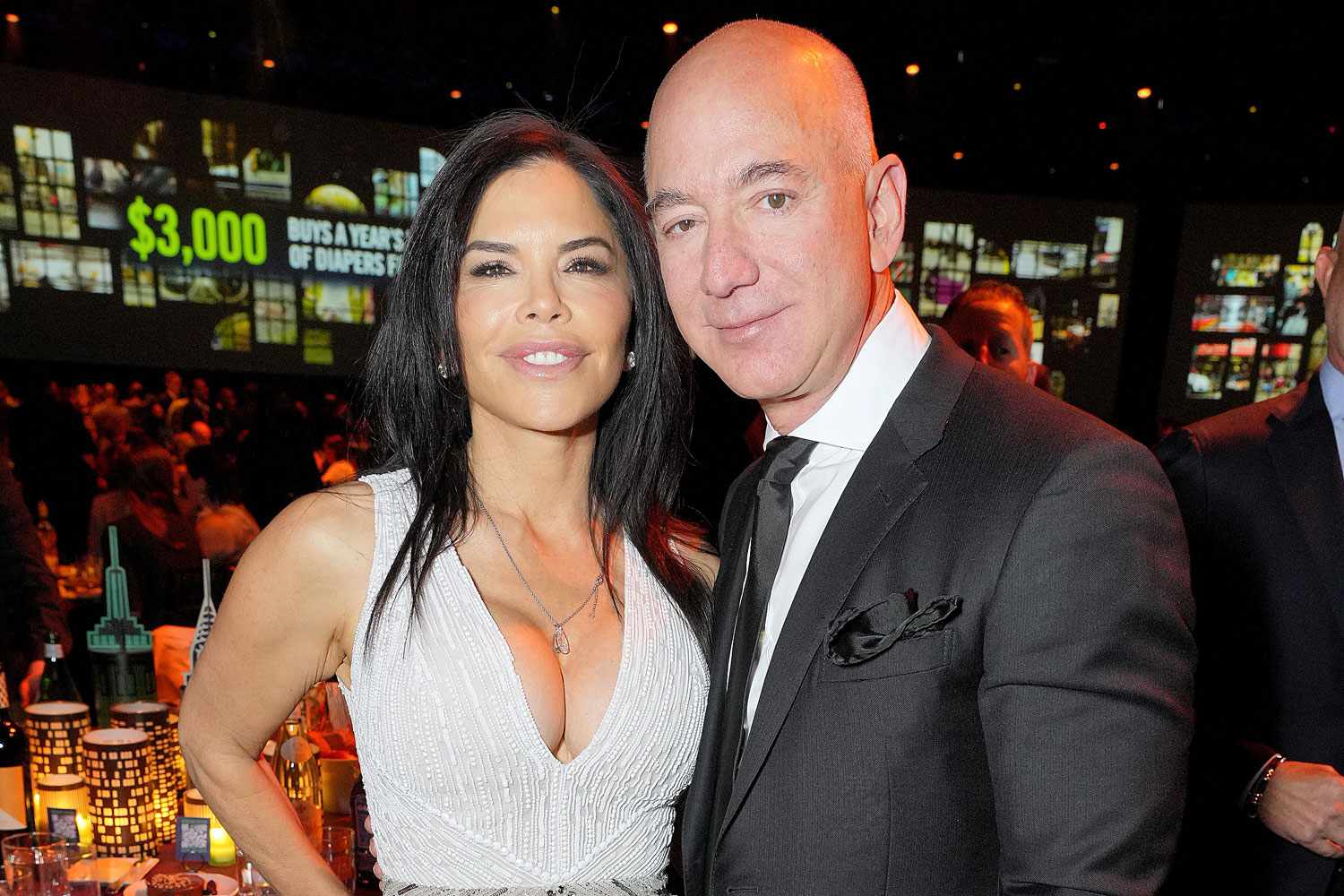 Read Also: Jeff Bezos' Girlfriend Lauren Sanchez Allegedly Made Her Movie Crew Members Work in Scorching Heat, Eat Filthy Food While Living in Her Lavish Trailer, Demanded a Private Helicopter
The Lauren Sanchez-inspired sculpture is enamored with a symbol of Koru. It is a Maori for a spiral-shaped loop or a coil that looks like a necklace. It is a lucky symbol for couples. The multi-million yacht is considered the largest sailing yacht. According to Boat International, it comprises multiple decks, with three tall masts and a huge pool.
Relationship Timeline Of Jeff Bezos And Lauren Sanchez
After The legal separation of Jeff Bezos and his ex-wife MacKenzie Scott, the business mogul went on to date the Good Day LA host Lauren Sanchez in 2019. The 55-year-old media personality was getting divorced from her then-husband Patrick Whitesell, one of the most powerful agents of Hollywood. Soon after their respective divorce, the couple was spotted together going for family vacations, talking about climate change, and even having their fair share of PDA.
During an interview with The Washington Journal, Lauren Sanchez spoke about the side of the billionaire businessman, that is hardly seen by anyone. She said-
"He's really funny. He makes me laugh all the time. He can be goofy."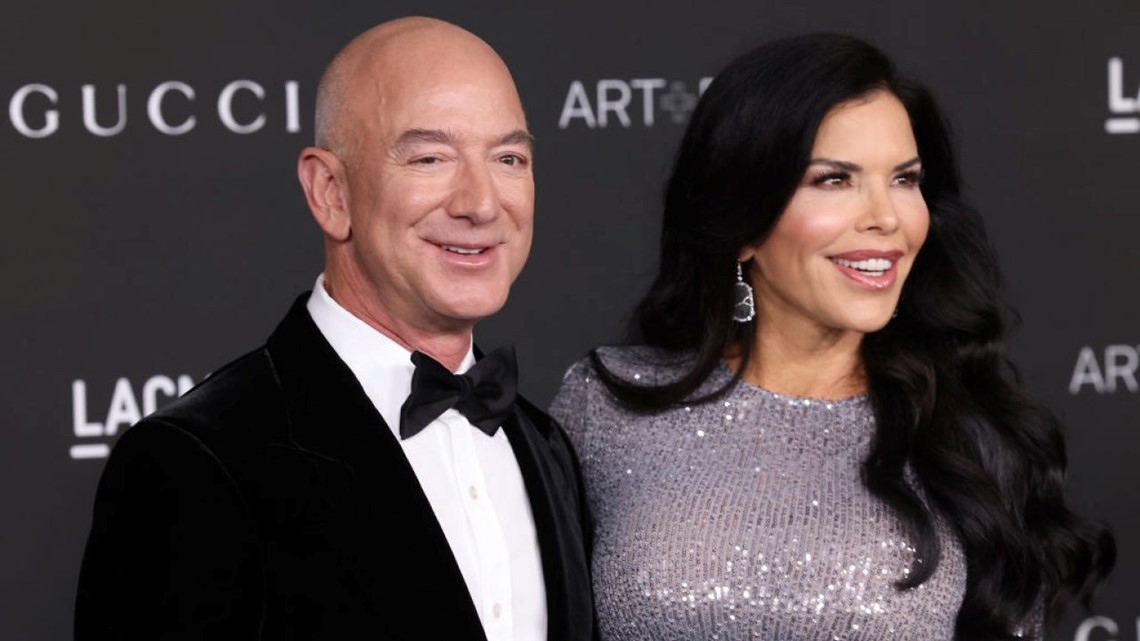 Read Also: "Did she order the divorce on Amazon Prime?": Jeff Bezos' Ex MacKenzie Scott Files Divorce From Second Husband Dan Jewett, Fans Claim She Should Pay Jewett's Half After Bezos Paid Her $38B Alimony
The couple is often spotted traveling to exquisite locations around the globe in their luxurious yachts and jets. The American media personality has always been a fan of Jeff Bezos' version which has got nothing to do with his multi-billionaire personality. She had posted a heartfelt message on the 58th birthday of the CEO of Amazon, that mentioned-
"They don't see the man who puts everything aside to help a sick friend, but my eyes do. They don't see the man who wakes up early every morning to make breakfast for the kids so they can laugh and talk about life and science and how to make this world a better place—my eyes do. They don't see the man who wants everyone to feel joy, whose heart is immeasurable, and who's ability to love is infinite. My eyes see this,"
This month Jeff Bezos and his girlfriend Lauren Sanchez were spotted at the F1 Miami Grand Prix. They even had a gala time at the Coachella dancing on the sets of Bad Bunny in April.
Source: People