Hollywood hottie Jennifer Lopez sent the internet into wild shock when pictures from her photoshoot went viral earlier this week. Her most recent racy photo shoot, which promoted her skincare line, had people's hearts pounding as she appeared completely naked. Following bold Madonna and Britney Spears, the 53-year-old singer who flaunts her underb**b shared an almost topless picture to promote two products from her JLO Beauty line. She crossed her arms to hide her modesty. She assured customers that using the Tighten + Tease Ultimate Body Serum and Smooth + Seduce Hydrating Body Cream will give them a 'radiant' and 'brighter-looking' appearance.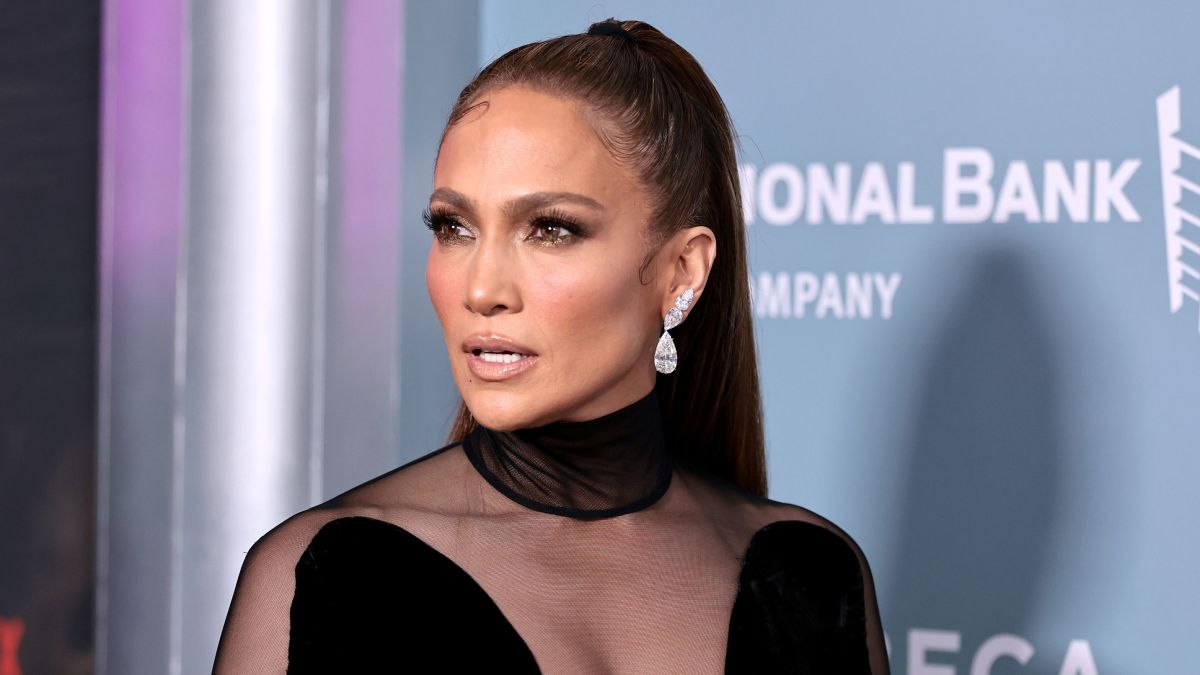 Lopez, wearing brown silk pajamas for the launch of her new JLo Body line, posted a video on Instagram on Tuesday in which she can be seen applying lotion to her body as she strikes various poses.
Read More: Clearing the Confusion Surrounding Ben Affleck and Matt Damon's Friendship, Did Matt Damon's Rumored Hatred for Jennifer Lopez Ruin His Friendship?
Jennifer Lopez left fans drooling over her hot avatar
Jennifer Lopez strikes a pose while going almost topless with her arms crossed to promote her new line of cosmetics. The 53-year-old singer and actress showcased half of her amazing body in order to promote two body creams. She wrote in her caption, "When #JLoBody launched in July with the drop of Booty Balm, we promised you that was just the beginning. 'Today, I'm so proud to introduce the two newest additions to your JLoBeauty body care routine."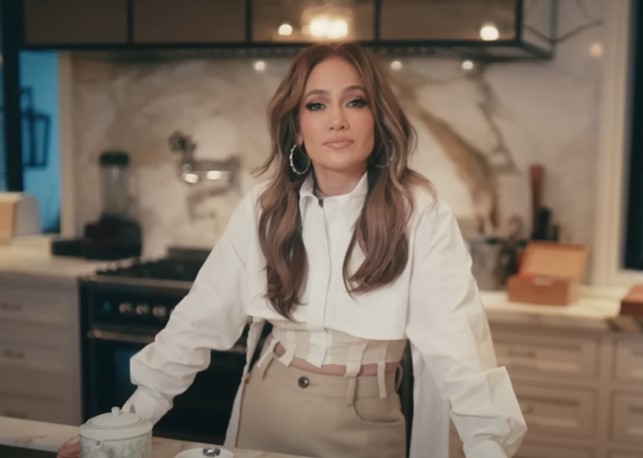 The glamour queen guaranteed that the products would give users a "radiant" and "brighter-looking appearance." The celebrity posted this astounding photoshoot, revealing a sneak peek at her appearance and proving that she is ageless and stunning. This extremely hot video comes after Lopez gave fans a glimpse into her first Christmas with her husband Ben Affleck since they got married earlier this year. The actress joked that it was "double the people and triple the chaos" in a newsletter sent to her fans, revealing that she spent the holiday "hunkered down at home" with her twins, her new spouse, and his three children from his first marriage.
Read More: 'Ben was getting thin on top. Jennifer's fighting it to the max': Ben Affleck's Receding Hairline Reportedly Creating a Wedge Between Their Marriage as JLo Scrambles To Make Her 50 Year Old Hubby Look Young
Jennifer Lopez looks beyond radiant for her first Christmas with Ben Affleck!
Forever ageless queen continued by saying that she and Ben Affleck spent Christmas with their blended family. "We have blended families," Jennifer Lopez continued, "double the people, triple the fun, triple the love, double the presents, and tripled the chaos!" She and Affleck got together with her family for a taco night, the star revealed when discussing how she and Affleck celebrated the holiday season. 'We've been doing a Christmas Edition Taco Tuesday for the past eight years, where we get together, dress up, and sing Christmas carols,' she continued.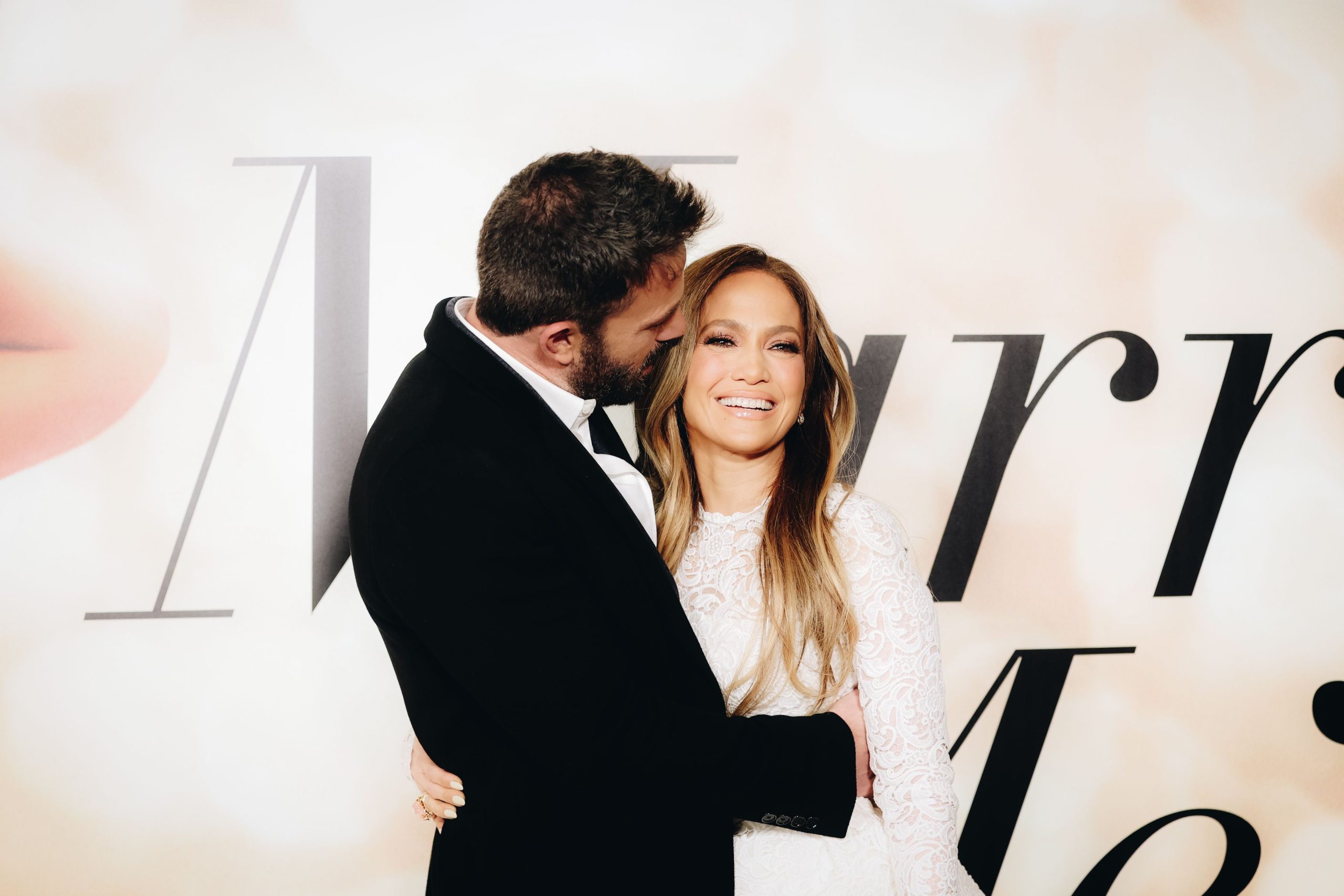 Earlier this year, in July, Lopez and Affleck were notably married in a small ceremony in Las Vegas. The actor's Georgia estate then hosted another lavish ceremony in August after that. In addition to becoming the stepmother of Affleck's three children—Violet, 17, Seraphina, 13, and son Samuel, 10—whom he shares with his ex-wife Jennifer Garner, the performer also shares twins Emme and Maximilian, both 14 years old, with her ex-husband Marc Anthony.
Lopez also shared a glamorous photo of herself posing at the top of a staircase wearing an eye-catching Gucci gown she had worn for her Christmas party. Together with her husband, she hosted a holiday party at their Los Angeles residence. Kim Kardashian, Billie Eilish, and Doja Cat were among the famous people who attended.
Read More: "It's a sign from God that everything's going to be OK": In the Most Desperate Hail Mary Instance, Jennifer Lopez Turns To God To Save Crumbling Ben Affleck Marriage
Source- Instagram