Cara Delevingne is back once again as she made an appearance at the Paris Fashion Week party. Her recent activities concerned her fans as they wondered if her decline is due to drug addiction. The model worked on a collection of genderless clothes and accessories with the late German designer Karl Lagerfeld's brand. She was quite excited about the launch event, however, when the event took place during the New York Fashion Week, the model was nowhere to be found. This was shortly after the model was spotted behaving in a strange way at the Van Nuys Airport in Los Angeles. The model reached the airport almost two hours late and deboarded the plane just to walk on the airport tarmac barefoot.
Cara Delevingne made a comeback in a stunning outfit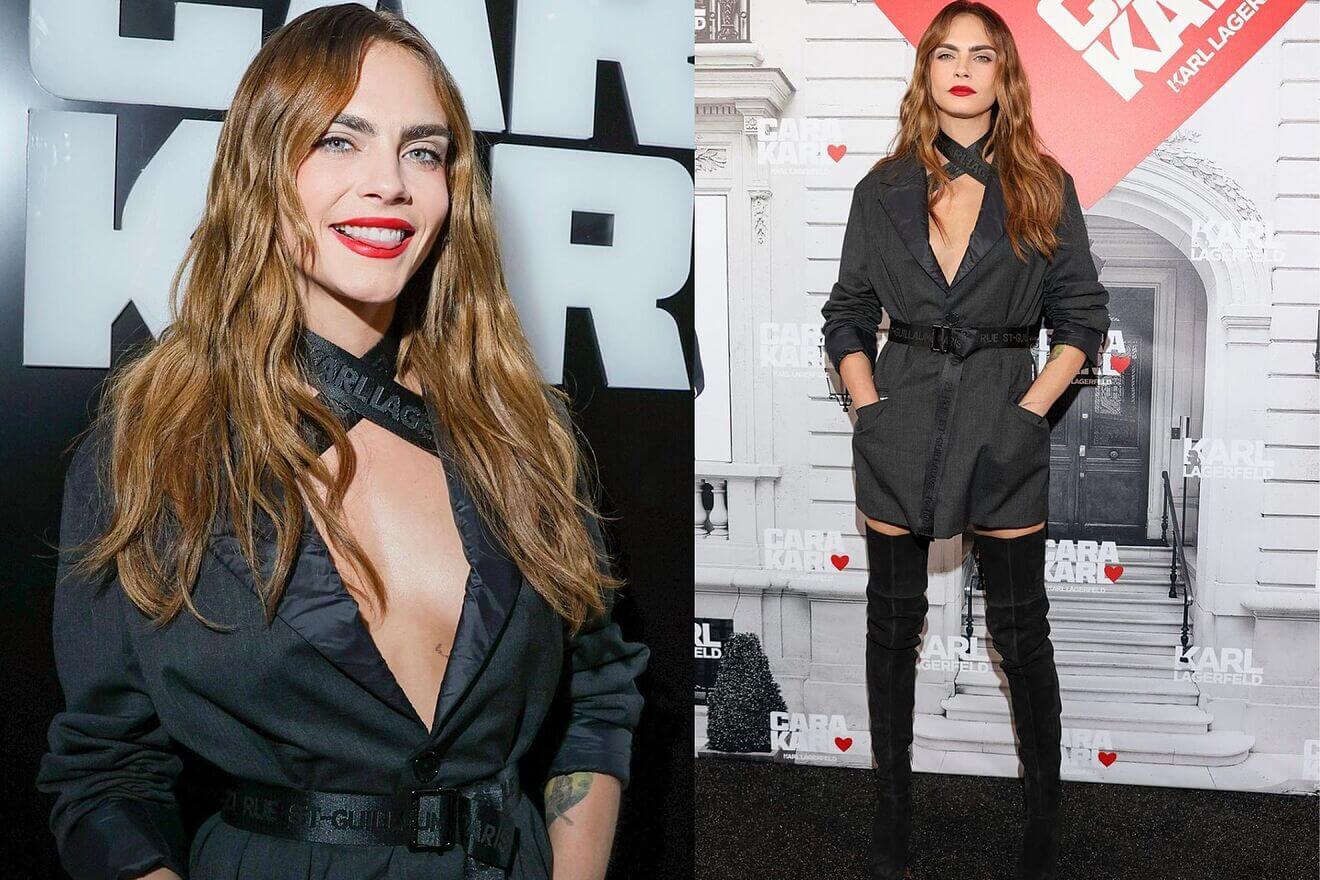 Model Cara Delevingne was the center of attention at the Paris Fashion Week party. The model wore a tuxedo jacket with a belt around her neck and a similar belt around her waist. She completed her look with thigh-high black boots. It was a memorable night as she met a lot of her celebrity friends and socialized with everyone.
Also read: "They weren't behaving like our other clients": Amber Heard Was Reportedly Thrown Out of a Strip Club Along With Friends Cara Delevingne and Margot Robbie While Trying to Celebrate Divorcing Johnny Depp
Cara Delevingne's fans were relieved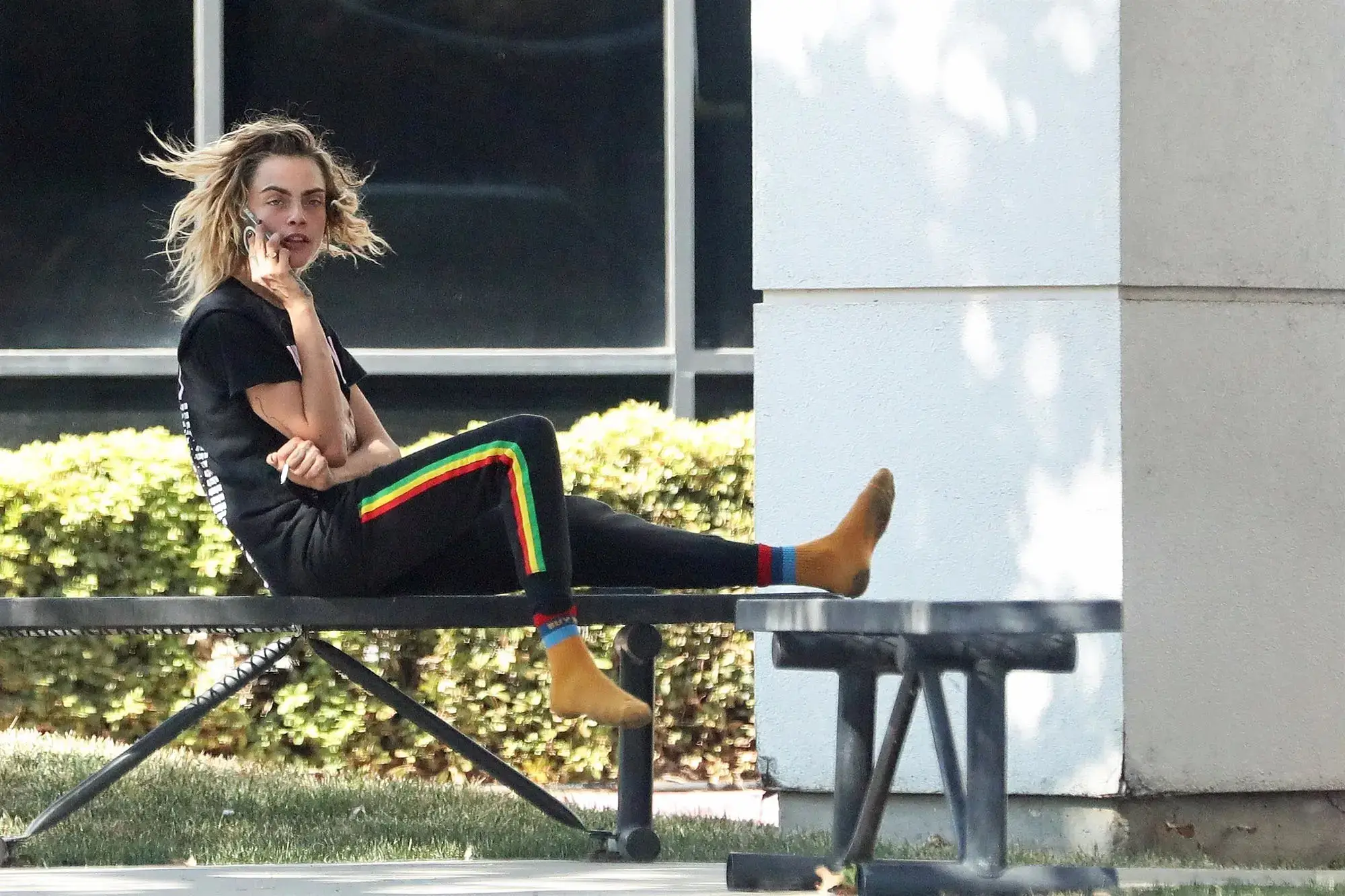 Cara Delevingne's fans were relieved after her appearance as her recent activities implied that her mental health has been declining. It all began when she looked very distressed at the Van Nuys Airport in Los Angeles. She was also spotted smoking a pipe in the parking lot. Shortly after this, she missed her own big event in New York. Her family and friends constantly checked up on her, Margot Robbie visited her house one week after the airport incident and looked visibly upset as she left Cara Delevingne's residence.
Also read: 'Didn't want to upset my family': Amber Heard's Alleged Ex Cara Delevingne Was Scared Her Parents Would Overreact If She Said She's Bisexual – That's What Made Her A Drug Addict
Is Cara Delevingne addicted to drugs because of Amber Heard?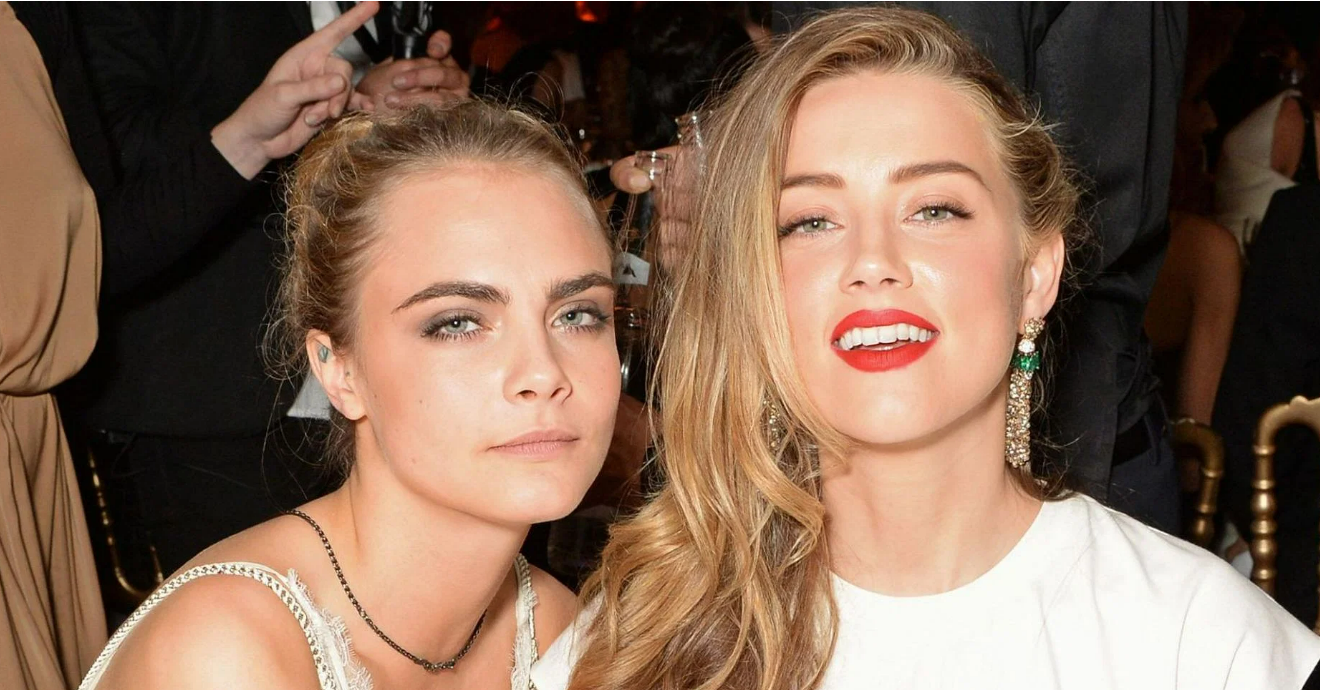 A source recently revealed that Amber Heard used to invite the model to parties where the consumption of drugs was quite common. These wild parties probably fueled the model's drug addiction and could be the reason behind her deteriorating mental health.
Many have blamed Heard and the alleged "parties" as the reason Cara Delevinge is suffering. She is even rumored to be her ex.
You may also like: Margot Robbie Desperate For Cara Delevingne to Join Rehab, Friends Claim Out of Control Drug Addiction Turning Her Mentally Unstable
Source: Marca