Meghan Markle is one of the most popular and controversial figures in America. She is a prominent member of the British royal family and a former actress. Markle married her real-life Prince, the Duke of Sussex. The couple exchanged vows in May 2018 at St George's Chapel in Windsor, England. The former Hollywood actress retired from her acting career after being associated with Prince Harry and officially became the Duchess of Sussex. The couple shares two beautiful children, Prince Archie, and Princess Lilibet.
She often found herself surrounded by scandals and rumors, and recently the mom of two made headlines for snubbing Prince Charles's coronation ceremony in London. According to the latest reports, Meghan Markle has hired Kim Kardashian's former bodyguard, who reportedly worked for the mega reality series star in 2016 before, and after she was robbed at gunpoint in Paris.
Meghan Markle Snubbed King Charles's coronation To Protect Her Peace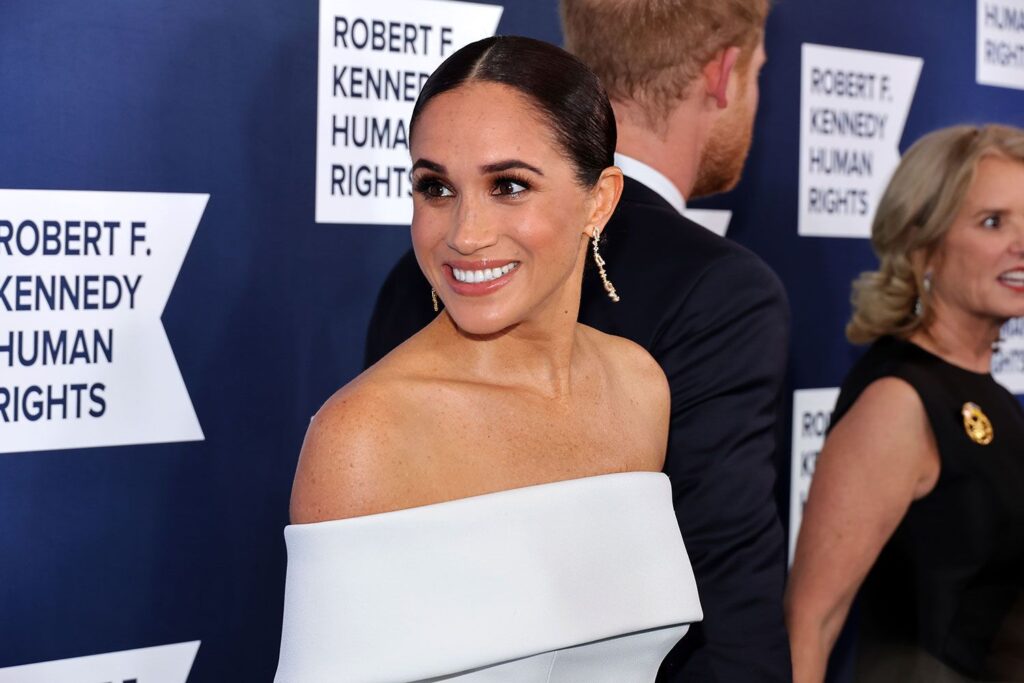 Meghan Markle never fails to steal the spotlight, whether it's about her public appearances or her controversial exit with Prince Harry from the British royal family. Markle was recently spotted hiking on the day of the King Charles coronation ceremony with her friends Markus Anderson and Heather Dorak near her Montecito, California, home.
She ditched the crowing ceremony to celebrate her son Archie's fourth birthday while her husband Prince Harry joined the grand event of his father in London alone. But this was not the only reason a royal reporter Omid Scobie revealed that Meghan Markle did not want to cause further drama. He said,
"People around the Sussexes guided the press at the time that this was very much about Archie's fourth birthday. I disagree with that to some extent because I also know from friends of hers that she's protecting her peace as well. She is aware of how much of the spotlight goes on her when she sets even a foot near the story."
He continued,
"And I think a lot of that, although it's often portrayed as intentional that she wants to steal the spotlight, but in this case, if she had simply come over and stood next to her husband, I would imagine the commentary and the narrative on the day would be very different for the days to follow."
The reports of the newly hired Bodyguard of Meghan Markle came the day the whole UK was celebrating the crowing ceremony of the newly appointed King. 
Also Read: Prince Harry Leaves King Charles' Coronation in Hurry After Leaving Wife Meghan Markle Behind in The US
Meghan Markle Hired Kim Kardashian's Former Bodyguard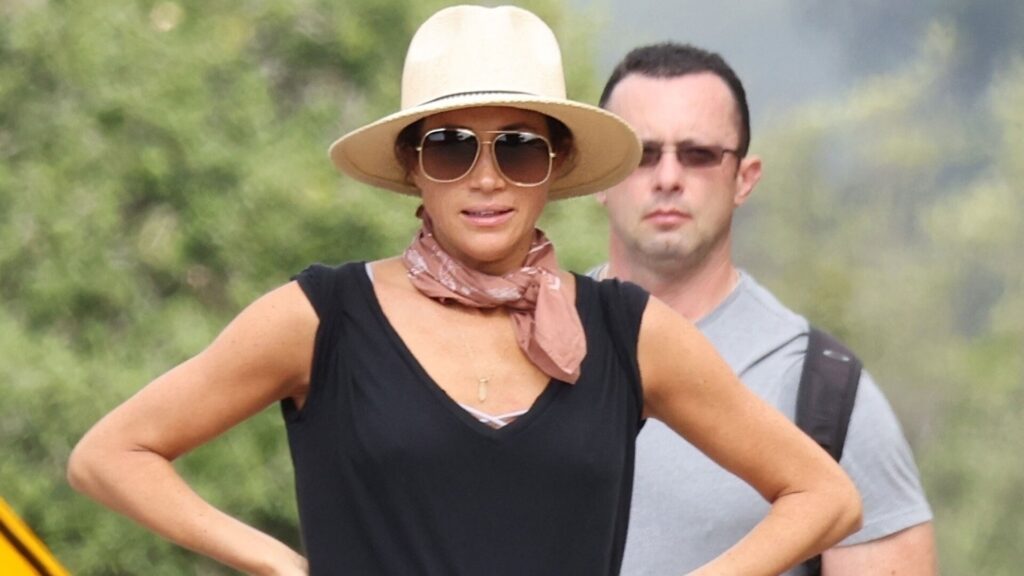 Last week Markle was hiking with her friends in Los Angeles, and many people noticed the KUWTK star ex-bodyguard was trailing behind the royal princess. According to a source, Meghan Markle hired a high-profile bodyguard to "Look good."
Also Read: Meghan Markle Tries to Protect 'Mental Peace' by Hiking While Husband Prince Harry Flies Back from Home Moments After Coronation
Another former bodyguard of Kim Kardashian, Steve Stanulis, spills the beans to The Sun,
"These are guys who come from a small pool of elite bodyguards, from either police or military backgrounds. Usually, if a guy is good enough to work for high-profile stars, it's not unusual for them to be sought-after. Not only for protection but also for clout. It looks good."
Stanulis continued,
"Kim's security will be paramount. It's no different for Harry and Meghan — they are world-famous and equally as vulnerable."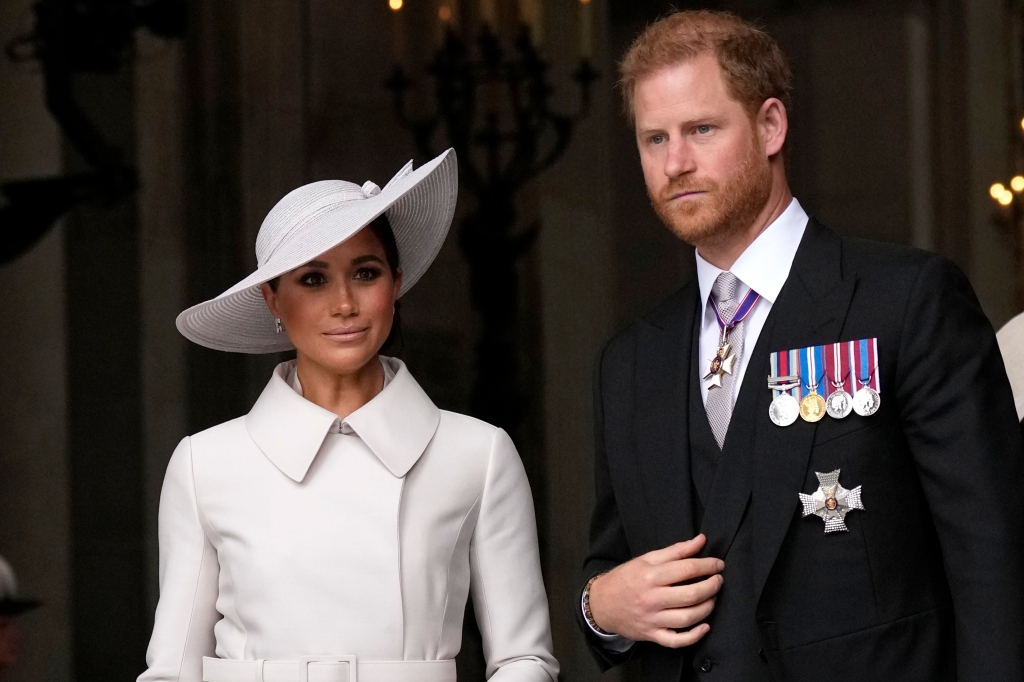 Another source told the outlet,
"Meghan and Harry have used a lot of different close protection personnel. There have been some stresses based on concerns they have expressed."
Also Read: "You need to take a chill pill": Internet Claps Back after Royal Family Fanatics Claim Meghan Markle Infiltrated King Charles Coronation Disguised as European Donald Trump
Meghan Markle, the Duchess of Sussex, has been accused of many things in the media. She met Prince Harry in 2016, and the royal couple announced their fairytale engagement in 2017. Since their wedding in 2018, they have been breaking royal rules, spilling palace secrets in their six-part Netflix docu-series, and making bombshell revelations in tv interviews.
Source: The Sun