Amy Robach and T.J. Holmes caused quite a stir with their very public and scandalous extra-marital affair. The GMA 3 co-hosts have now turned their affair into a very official relationship, having filed for divorce with their respective spouses. And as if to mock them to their face, they continue their intense PDA, the thing that exposed them in the first place itself.
This affair caused the two to lose their jobs but pictures from their latest stroll out and about in NYC make it look like they don't have a single worry in the world.
T.J. Holmes and Amy Robach walking about NYC holding hands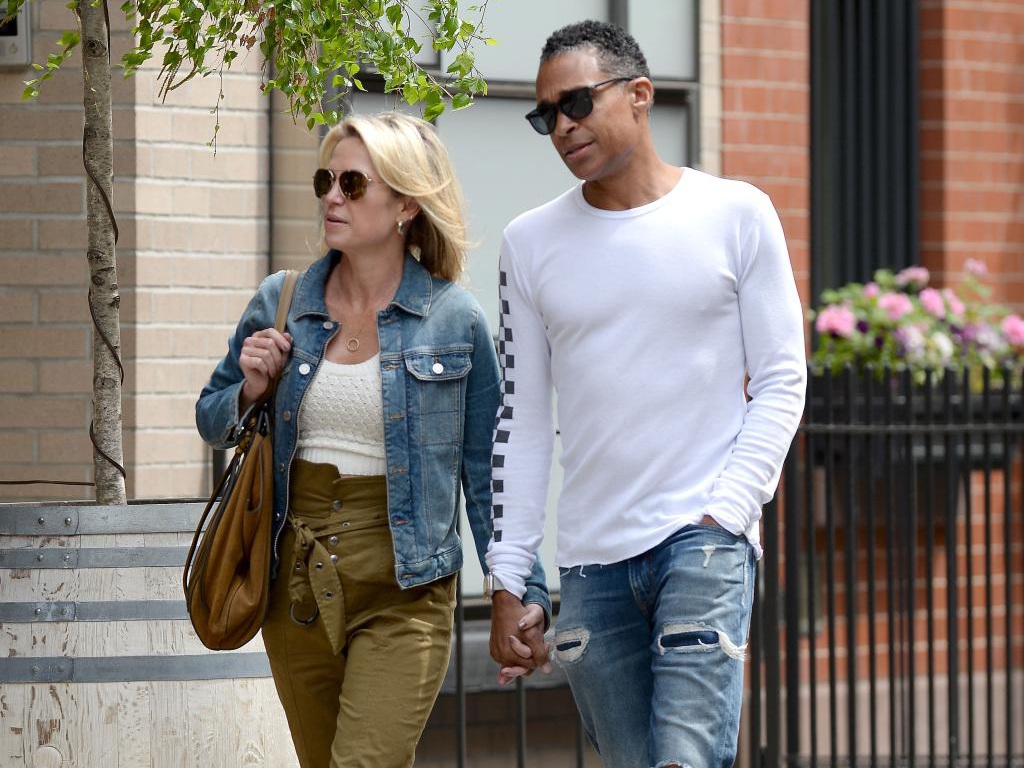 Braving through the (rightful) hate, the subsequent consequences, and against all odds Amy Robach and T.J. Holmes continue their romance. The couple was recently spotted on a romantic walk holding hands in New York City on a fine summer day, to be precise – this Saturday.
Robach, 50, wore a crocheted white crop top with high-waisted skinny olive pants with beige and brown sandals and finished the whole look with a light blue denim jacket and a gold ring pendant. Meanwhile, Holmes, 45, wore a white long-sleeve shirt with rolled-up blue ripped jeans and white sneakers. Both had their shades on for the sunny day as well.
This is hardly their first PDA stint since they were fired from GMA 3 either. The couple had also taken a publicly romantic vacation to Mexico right after concluding their negotiations with ABC. Kissing before the cameras has become almost like a routine already.
Most notably, the former co-hosts took the opportunity again this year to run the New York City Half-Marathon. As per reports, their friendship turned into an affair last year while they were training for this marathon only.
Also Read: "TV partners bangin' on the side": Kelly Ripa Trolls Rivals TJ Holmes, Amy Robach as Former GMA Hosts Plan Talk Show to Dethrone 'Live'
Amy Robach finalized her divorce from Andrew Shue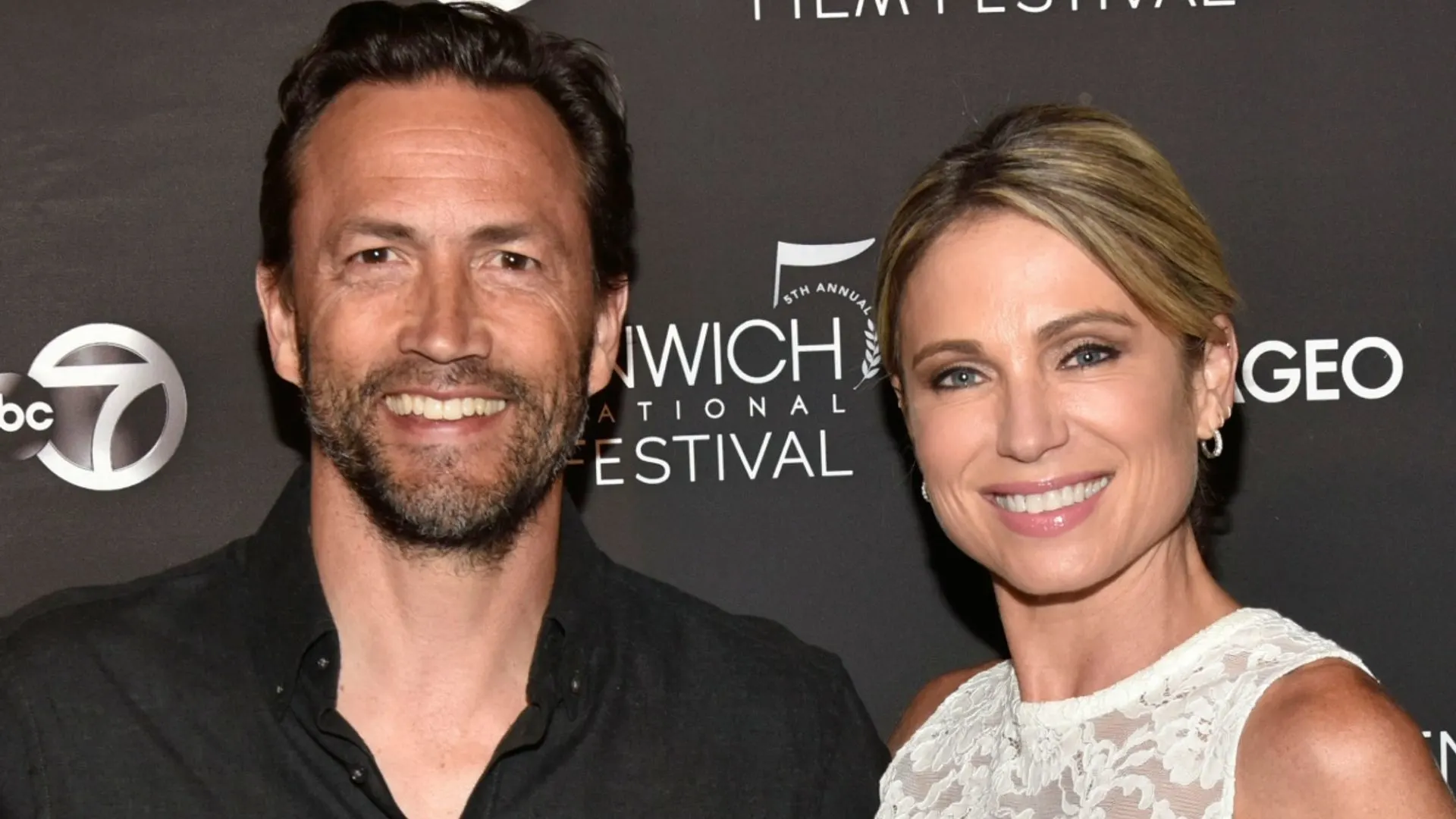 While Robach has already finalized her divorce from ex-husband Andrew Shue in March, Holmes is still in the process after filing for divorce from Marilee Fiebig in December. Robach and Shue agreed to share the custody of Brody, their dog and also divided their assets amicably via mediation.
Stephanie Lehman, Fiebig's divorce attorney shared some details of the proceedings back when the divorce was filed. Lehman claimed that she was cooperating with Holmes' counsel to "move [Fiebig and Holmes'] divorce forward privately, expeditiously and as amicably as possible." She added,
"Notwithstanding, we continue to be disappointed by T.J's lack of discretion, respect and sensitivity toward Marilee and the party's daughter."