Many know that Eternals is going to be a ground-breaking movie for a busload of reasons. It will bring in the Celestials, the Eternals, and the Deviants. It will be one of MCU's rare forays into a truly cosmic adventure. But the movie will also be revolutionary for the kind of Actors it has employed on sets. One of Marvel's Eternals stars – Lauren Ridloff (Makkari of the Eternals) is deaf. So working with her would obviously be a tad bit different for the other stars. But luckily, Angelina Jolie managed to find a very novel way to help Ridloff go through with the shooting. And her kind gesture may pave the way for other such differently abled stars to make their mark in Hollywood.
Angelina Jolie proves in the sweetest manner possible that why representation in Hollywood matters.
How Jolie Helped Ridloff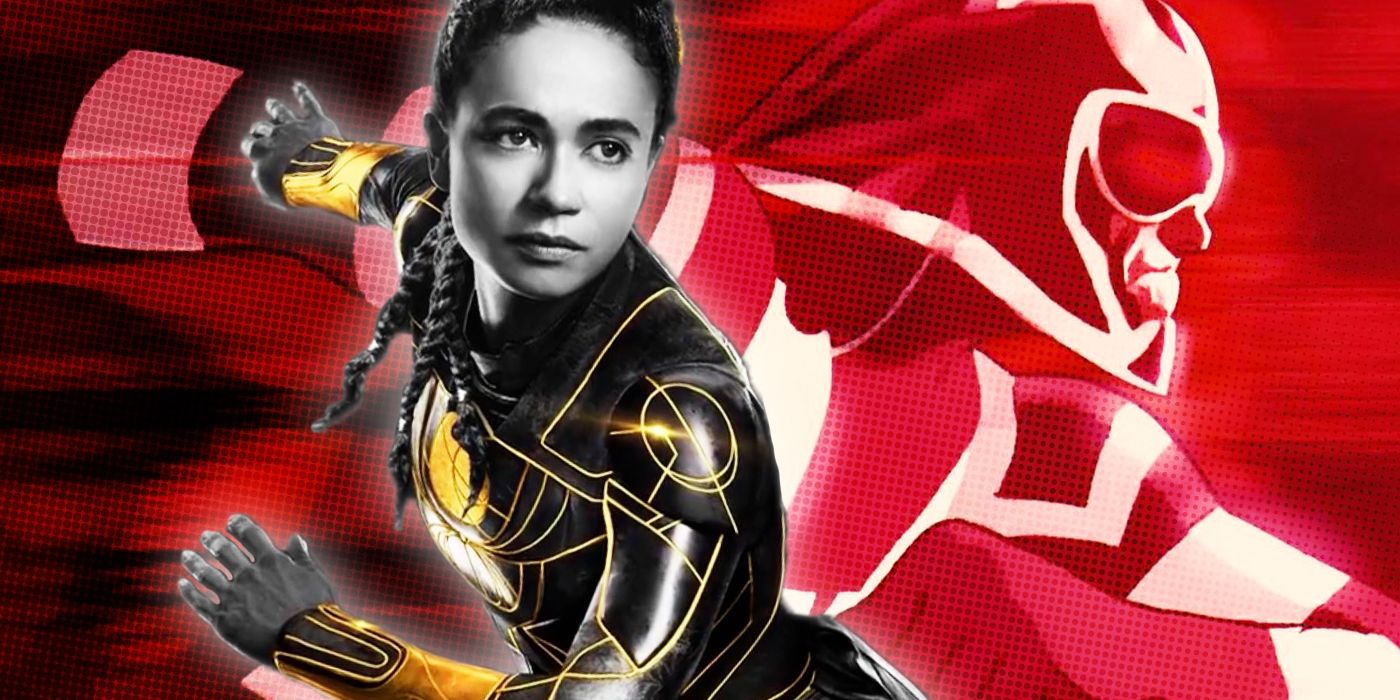 Lauren Ridloff recently opened up about Angelina Jolie working with her to overcome many issues on the Eternals sets. In one such example, Ridloff explains how she had a hard time "trying to figure out a cue for a specific scene" which later on became "a little awkward" for her.
Since she is hard of hearing, Ridloff was having trouble in reading the cues. The cues help an actor learn when he or she needs tp speak or let the other actor speak. It plays a major role while shooting a scene. But since Ridloff, due to her deafness, had trouble reading the cues, she felt like she was making it hard for everyone else. A day after the shooting, the actor shared her frustrations with Angelina Jolie.
And then Angelina Jolie came up with a very novel and effective method to help Lauren Ridloff for further shoots. She suggested to the filmmakers that they use a laser pointer for the deaf actor. That way, special effects "can easily erase" it in editing and post-production.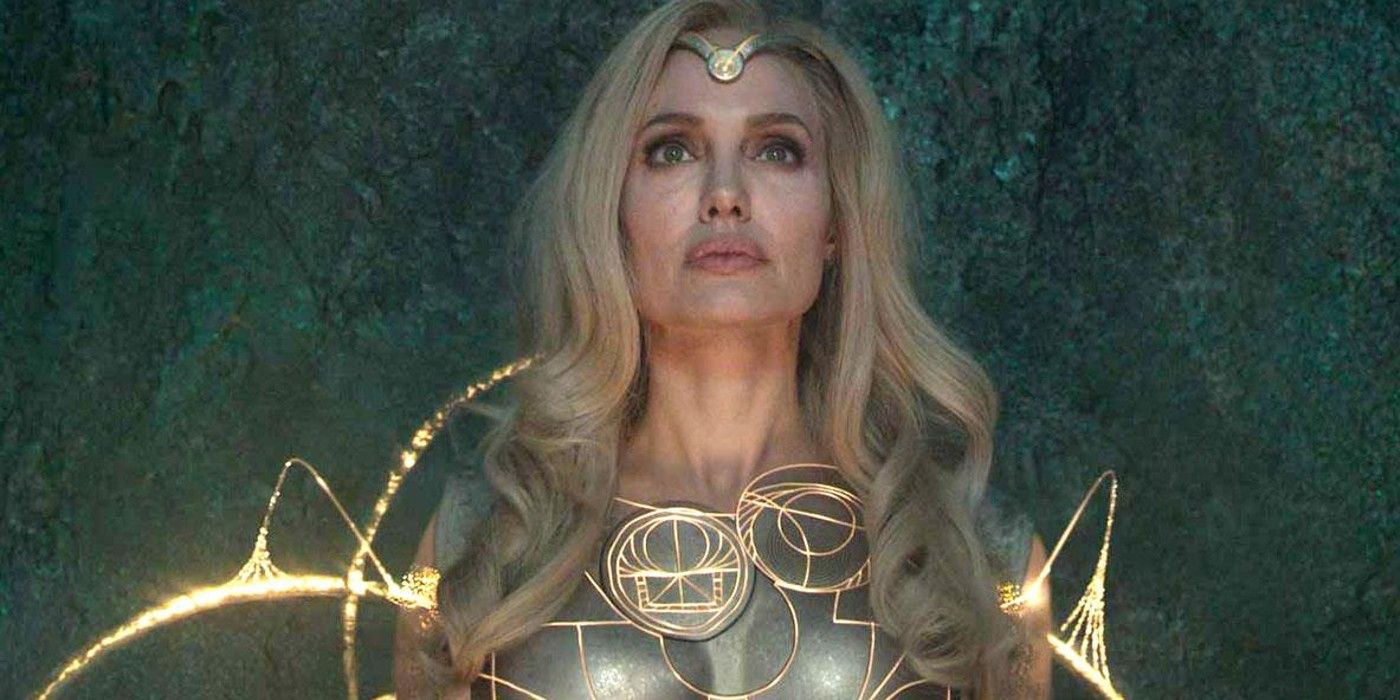 "In some scenes, I had to face a wall. As a deaf person, how do you cue me? At one point, I was sharing my frustration with Angie — Angelina Jolie — at a holiday party after a day of shooting. And she immediately made a suggestion — why don't we use a laser pen that special effects can easily erase?
The interpreters and crew then sat together and managed to find an easy way for Ridloff to know when she is cued. They would use a laser pointer to make a circle on the wall to indicate when cameras are rolling and when she needs to speak her lines. It was a moment of Eureka for the entire cast and crew.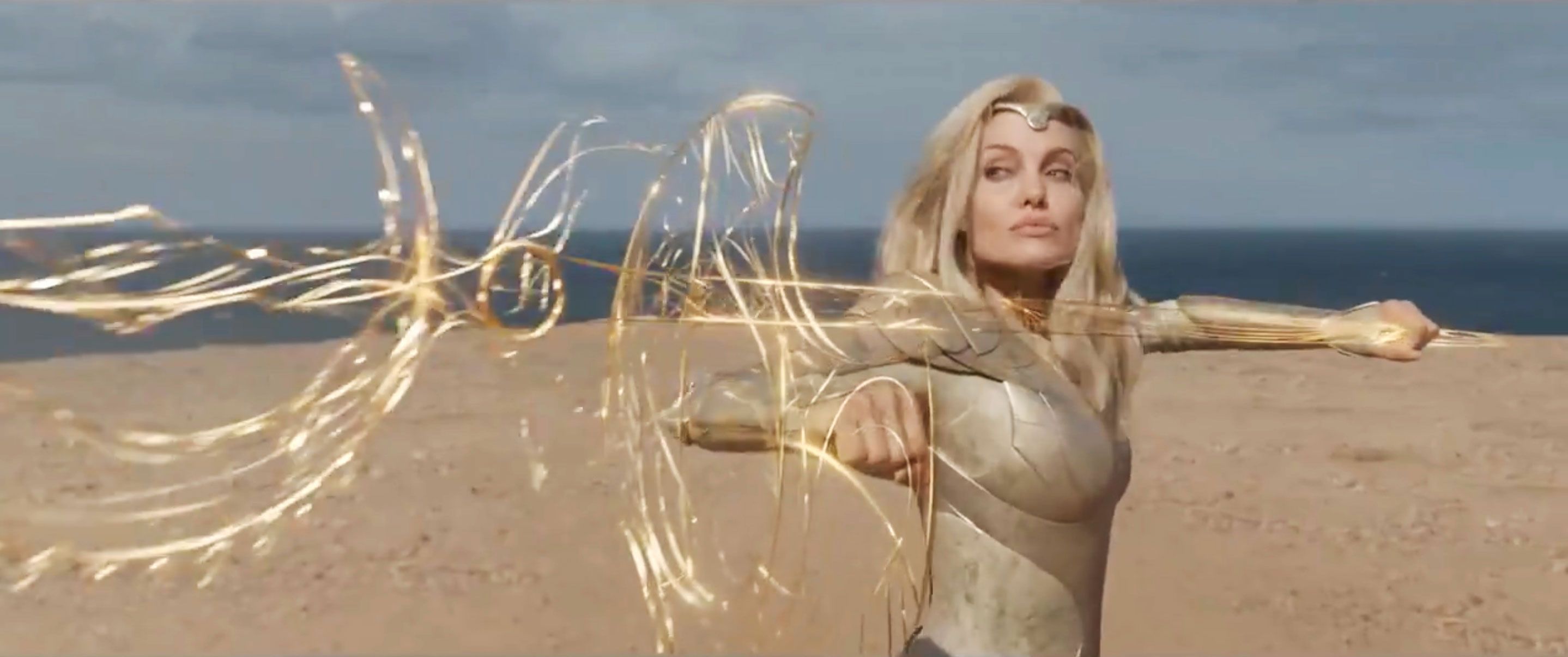 "It was an 'Aha, wow' moment. Whenever I'm looking at a wall, the interpreters would use a laser pen to make a circle on the wall — 'rolling, rolling, rolling' — and once it went away that meant, 'Action!"
There is an even better end to this story. As a differently abled person, Ridloff represented a very overlooked minority. She needed to show that working with her is easy for everyone, that she does not need any special attention just like any other normal actor. Fortunately, that never happened on set: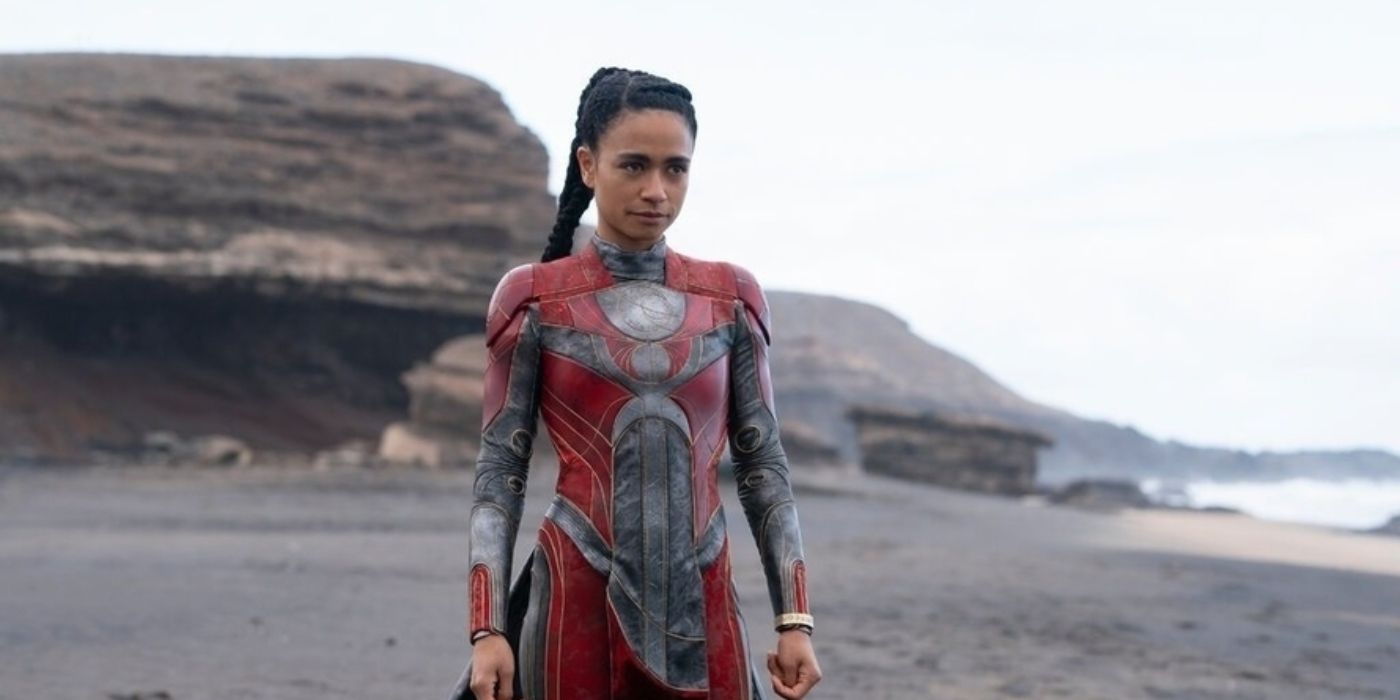 "I got to set believing that I had to show how easy I am to work with as a deaf person. I was concerned about seeming too fragile. But after working with others, I realized everyone has their own unique set of challenges, and that I need to think about what I need to deliver as an actor, and don't apologize for it."
Jolie Proves Why Representation Matters
This technique can now be used for deaf actors in future movies. Just one simple idea helped pave the way for an entire movie. Having people from all backgrounds help a movie in way one can never imagine. It helps people become more compassionate, understanding, and cooperative.
Angelina Jolie was nothing but a positive force on set. And with better representation, so could Hollywood. For what you have done Miss Jolie, we salute you and to Lauren Ridloff, we wish you all the best for all your future endeavors.
Thanks for your feedback!