Recently, rapper Travis Scott was accused of cheating on his girlfriend, Kylie Jenner. However, the rapper took to his Instagram to address the rumors about him hooking up with Rojean Kar while he was in a relationship with Kylie Cosmetics founder. The rapper was linked to Rojean Kar back in 2013. The rapper started dating Kylie Jenner in 2017 and the rumors about him being linked to Rojean Kar during the relationship were quite believable as the two ex-partners used to post pictures from similar settings. The rumors about the rapper's infidelity are brought up time-to-time. Last week, Rojean Kar posted a video that appeared to be captured on the set of a music video shoot with Travis Scott.
Rojean Kar claimed that she is directing Travis Scott's music video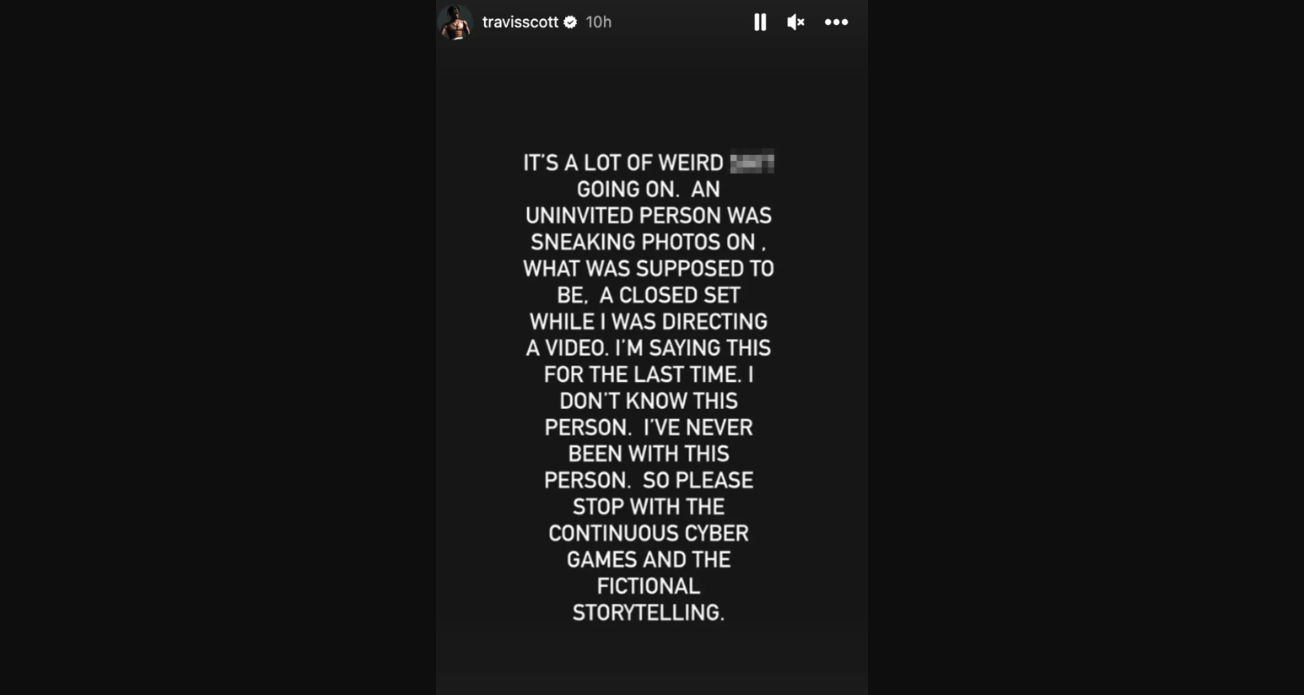 Last week, Rojean Kar posted a video that appeared to be recorded on the set of a music video shoot with Travis Scott. She captioned the video, "I'm directing obvi 😉." However, Travis Scott blasted her claims. The rapper claimed on his Instagram story that he does not know her and as it was a closed set, Rojean Kar was "uninvited." The rapper indirectly requested the IG model to "stop with the continuous cyber games and the fictional storytelling."
Also read: 'So cruel…She's using the poor thing': Fans Blast $750M Worth Kylie Jenner as She Exploits Daughter Stormi For Sympathy Points, Makes Herself Even Richer
Did Travis Scott cheat on Kylie Jenner?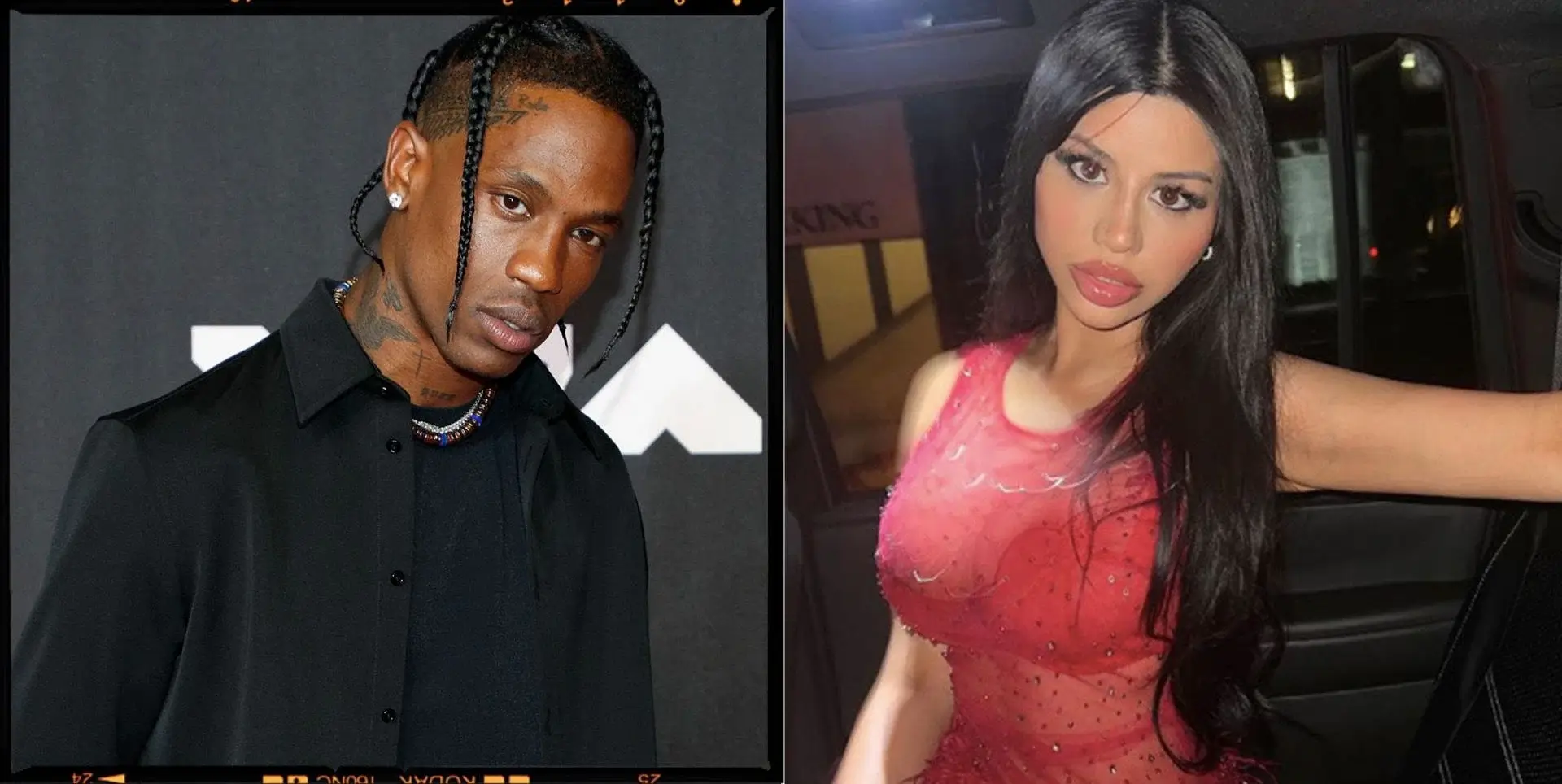 The rapper has never admitted to cheating on Kylie Jenner but over the years, due to similarity in Travis Scott and Rojean Kar's pictures fueled their dating rumors. In March 2018, The two shared pictures at a ski resort posing in a similar way during the same week. In late July and early August 2019, they both posted photos which were captured at a casino during the same week. All these pictures and their history made fans wonder if the rapper is cheating on Kylie Jenner.
Also read: "My head would just hurt so bad": Kylie Jenner Claims She Had Severe 'Baby Blues', Cried Herself to Sleep Every Night After Giving Birth
Rojean Kar fired back at the rapper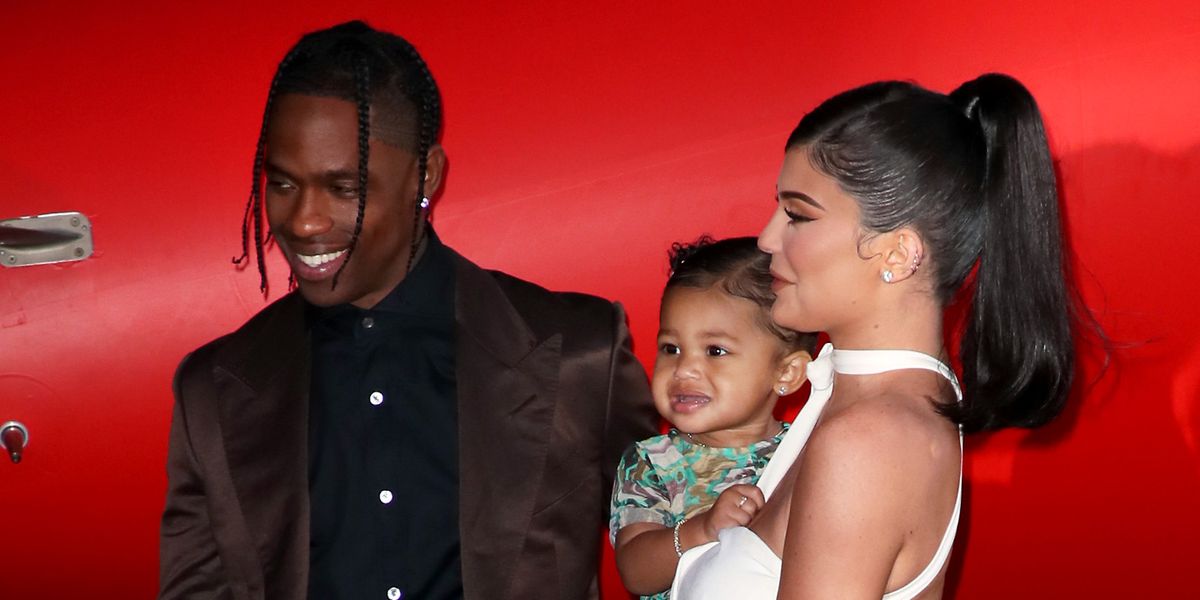 After Travis Scott's Instagram story, Rojean Kar was filled with rage as she posted a series of Instagram stories claiming that she was invited to the set and she has video proof of the rapper hanging out with her. She said,
"What we're not gonna do is we're not gonna lie on me. … I pretended I didn't know you, went along with whatever f**king narrative … no matter how much bulls**t I got from it, but to say you don't know me and you've never been with me when you've definitely been with me, when everybody's seen you with me, when I have pictures and videos of you with me? Come on. Come on, sir."
The IG model admitted that she shouldn't have posted the video but claimed that she was invited to the shoot. She continued,
"You cheat on that bitch every single f**king night. The whole f**king city sees it! Don't do this. But nothing he's saying right now is true, and that bothers me – to make me look like a whack-ass b***h."
She claimed that the rapper cheats on his partner every single night. Travis Scott and Kylie Jenner started dating in 2017 and welcomed their first child, Stormi, in February 2018, and their second child in February 2022.
Related: 'Bible says we can't get cremated… Why can't we?': Kris Jenner Makes Absurd, Creepy Wish – Wants Her Kids to Turn Her into a Necklace
Source: Marca